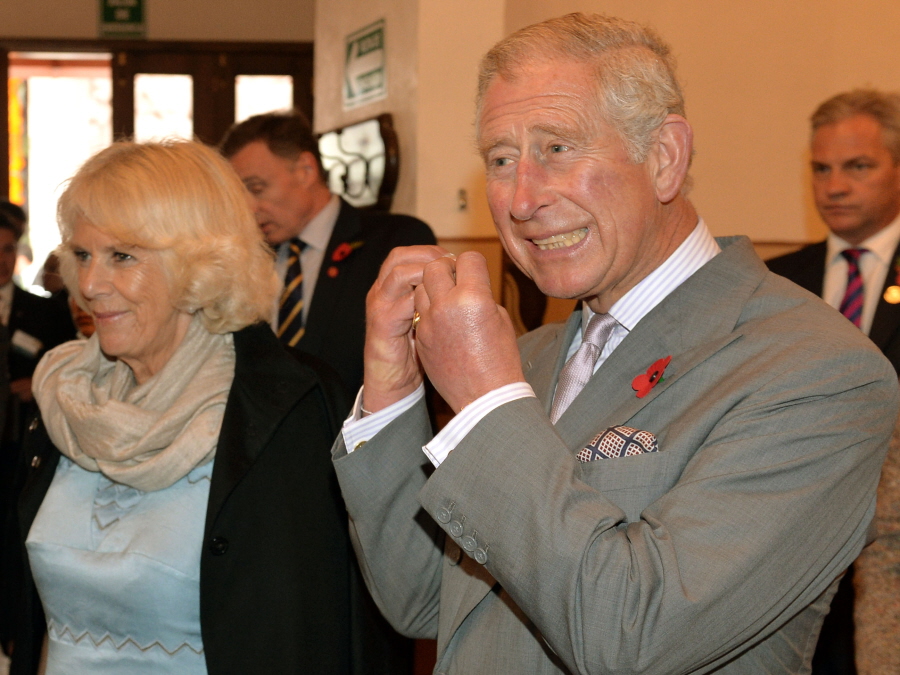 There was a lot of royal gun/hunting drama in the past week and surprisingly enough, none of it had anything to do with Prince William and Jecca Craig. But it does involve William at the periphery. William launched his pro-conservation, anti-poaching campaign this year, with the help of his father, Prince Charles. Charles has always been eco-friendly and down with all things plants and animals. Charles hadn't even been photographed on a hunt in years… but that all changed a few days ago, when UK papers published photos of him with a rifle in his hand – go here to see. Now animal rights groups and environmental groups are all up in arms. It's a press story too, because Charles tried to get the photo publication quashed.
Meanwhile, there's yet another royal-gun controversy. Prince Edward, the Earl of Wessex, was photographed on a hunt at the Queen's Sandringham estate with his 6-year-old son James. The problem? Edward seemed to throw caution to the wind and aim at a bird (?) which was very, very close to James. Like, it looks like Edward is almost aiming his gun at his son. You can see the photos here.
The extraordinary image shows the Earl of Wessex sighting the powerful double-barrelled shotgun just over six-year-old James, Viscount Severn, who is standing in front of him. The picture, taken yesterday on the Queen's Sandringham estate, appears to show the 50-year-old royal breaking the cardinal rule of shooting, to never point a gun in an unsafe direction.

Last night one of the world's leading firearms experts condemned Edward's behaviour as "shocking" and "terrible". Former policeman and safety campaigner Ronald Scott, who has spent the past 50 years investigating shooting incidents, said: "I cannot believe what I am seeing here. This is grossly negligent and totally reckless behaviour. The young lad appears to be almost directly in front of his father. This is a primary violation of the most important rule of safety – never point your gun in an unsafe direction or in a direction near another person, even if it is unloaded. This is horrendous. It is terrible conduct, truly shocking."

The photographs show Edward passing the lead of their black Labrador to James before aiming at a bird flying above them.

"What happens if he is about to pull the trigger and suddenly the son moves?" said Mr Scott, a former commander of the Massachusetts State Police's ballistics section and a member of the Firearms Review Board for evaluating shooting incidents involving officers.

"In this picture here he should never have been taking a shot," added Mr Scott. "He should have let the pheasant go. It is totally unsafe. I must say I am very surprised."

Edward was joined on the shoot by his wife Sophie, 49, and their 11-year-old daughter Lady Louise Windsor.

Animal welfare campaigners condemned the couple for introducing their children to blood sports at such a young age. Joe Duckworth of the League Against Cruel Sports said: "The Royal Family are role models and it is saddening and irresponsible to see them desensitising their children at such a young age to firearms and shooting animals for sport."

A spokesman for the People for the Ethical Treatment of Animals (PETA) added: "Sophie and Edward's parenting skills have to be called into question, as they've failed to convey the most basic lesson of "Do unto others as you would have them do unto you."

On Friday, Clarence House tried to block photographs of Prince Charles shooting at Sandringham with eight friends. It came in the week that the Duke of Cambridge highlighted the plight of endangered species shot by poachers in Africa.
If you're anything like me, you're kind of idly wondering if all of this was a series of PR disasters orchestrated by some shadowy PR person, perhaps the newly-hired American media manager in Prince William's press office. Think about it – William was being criticized for taking on an anti-poaching campaign while still enjoying a good hunt. So William's people throw Prince Charles under the bus. And Prince Charles then throws his little brother under the bus. A chain reaction of royal shenanigans.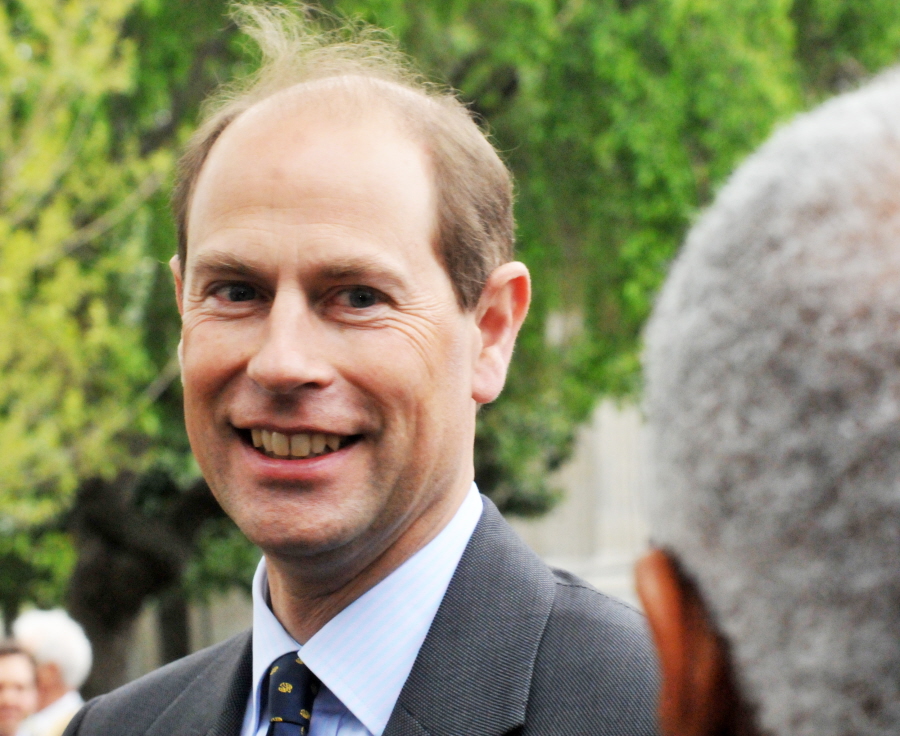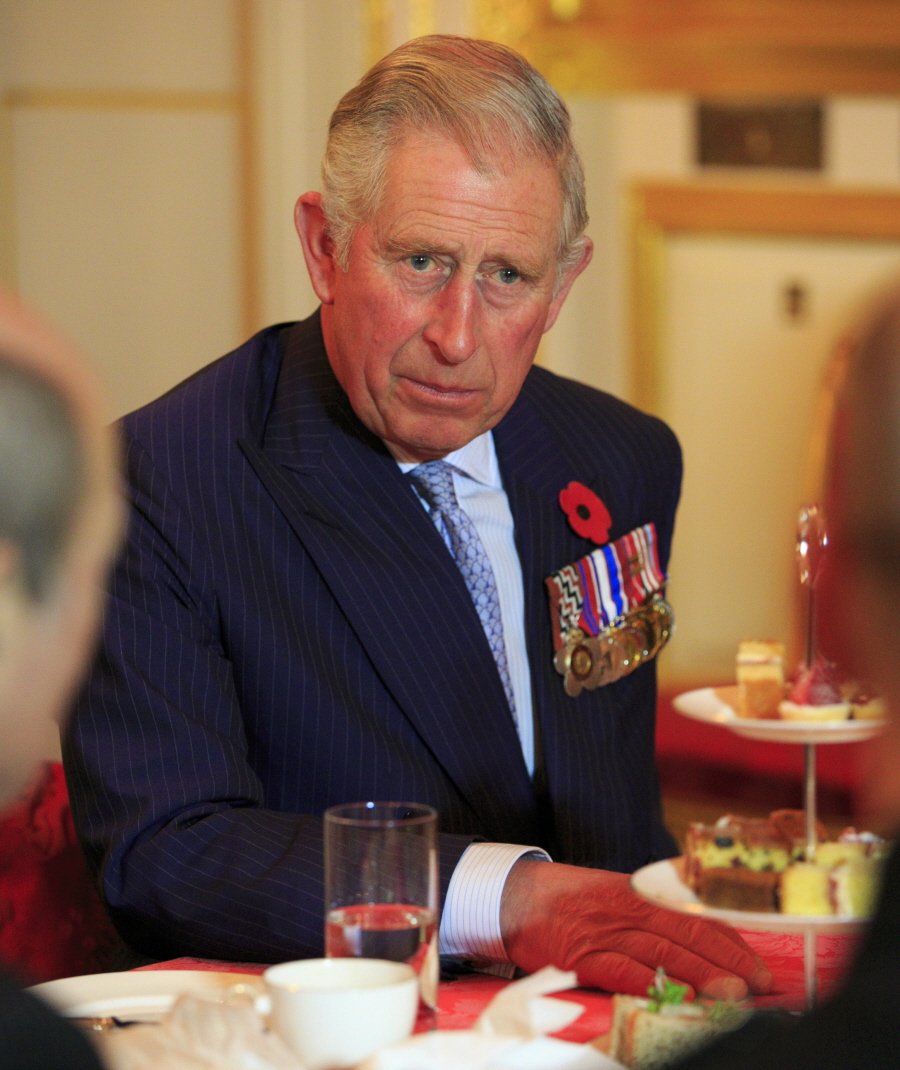 Photos courtesy of WENN.