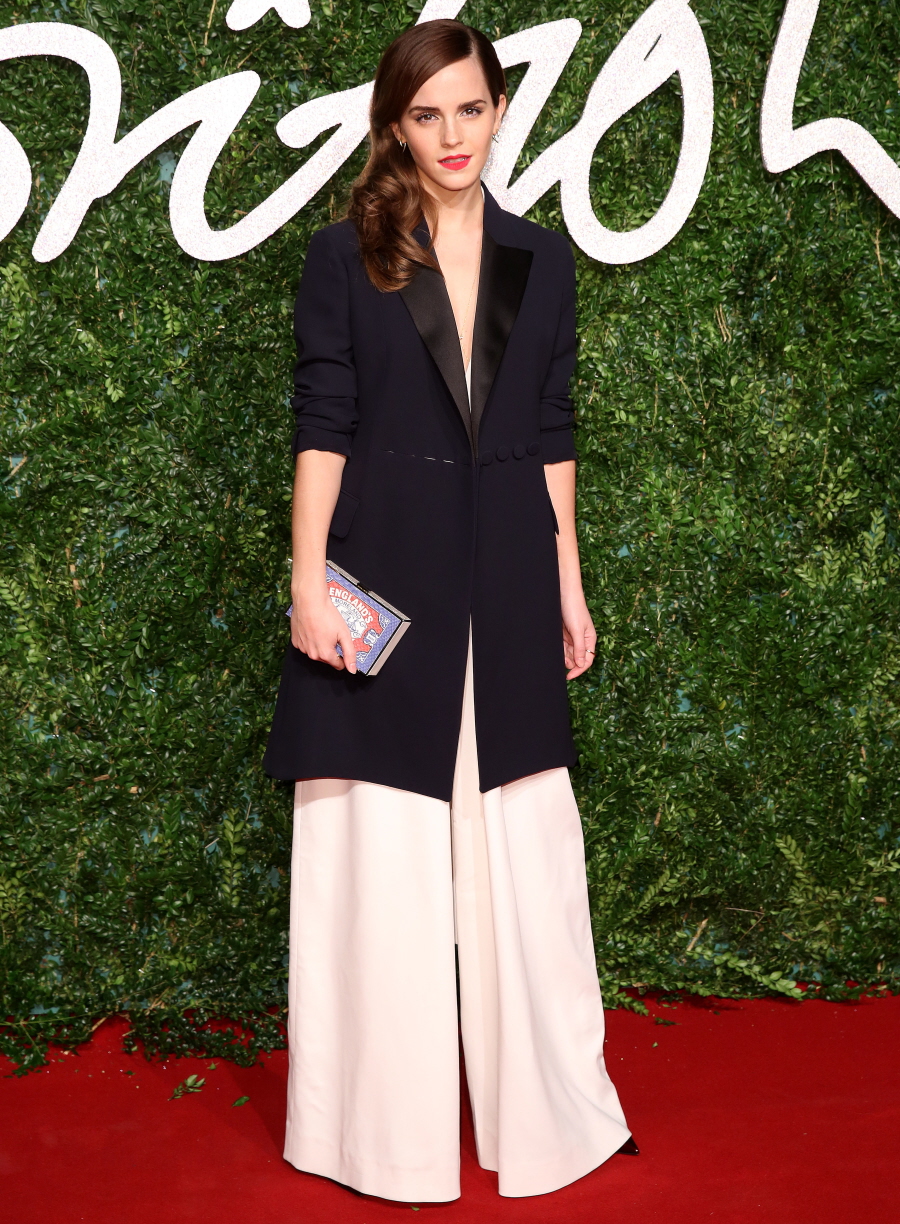 Here are some photos from last night's British Fashion Awards, one of the biggest nights for fashion… in the UK. I was right when I covered the London Evening Standard Theatre Awards yesterday – many fashion people were specifically in town for the British Fashion Awards, and they just showed up at the ES event the night before. Let's start with Emma Watson, shall we? Emma wore this Dior coat over a Misha Nonoo jumpsuit. To me, this look is totally wrong for such a young woman. I know what she was aiming for, though, and I guess I have to give her some props for mixing it up and trying something different. PS: the lip color is wrong too.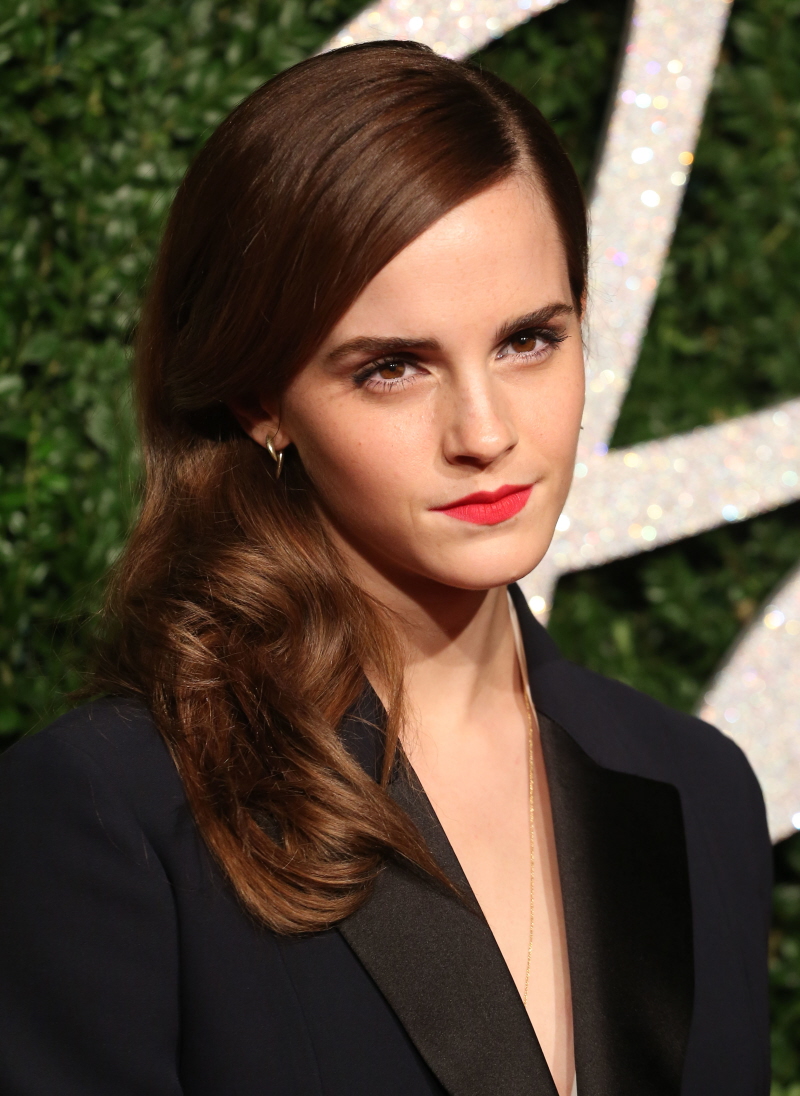 Victoria Beckham wore her own design, of course. David came out to support his lady, and he wore Dior. I really dislike Posh's ensemble.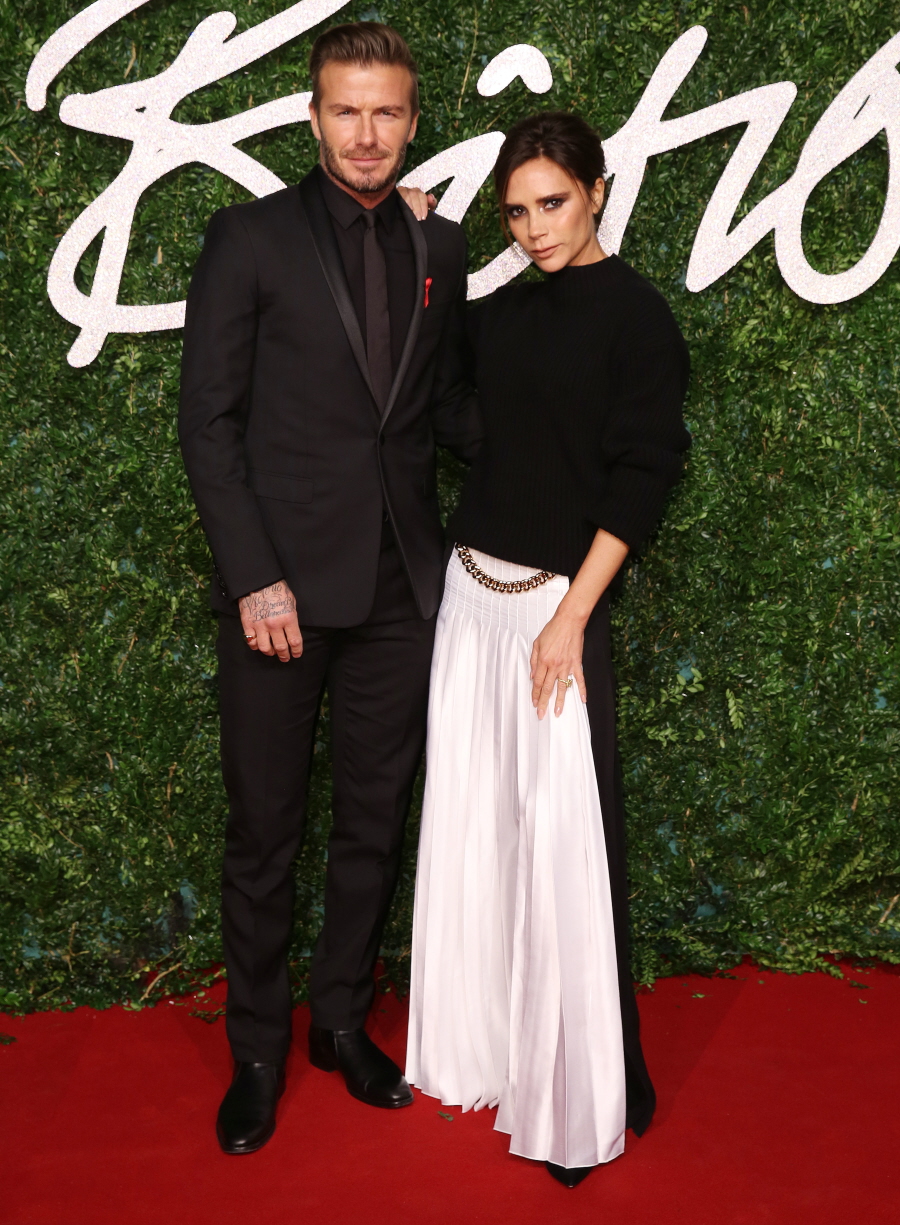 Naomie Harris in Peter Pilotto. I love this on her – when everyone else is wearing gowns, she shows up in a great, colorful mini. Her body is amazing too.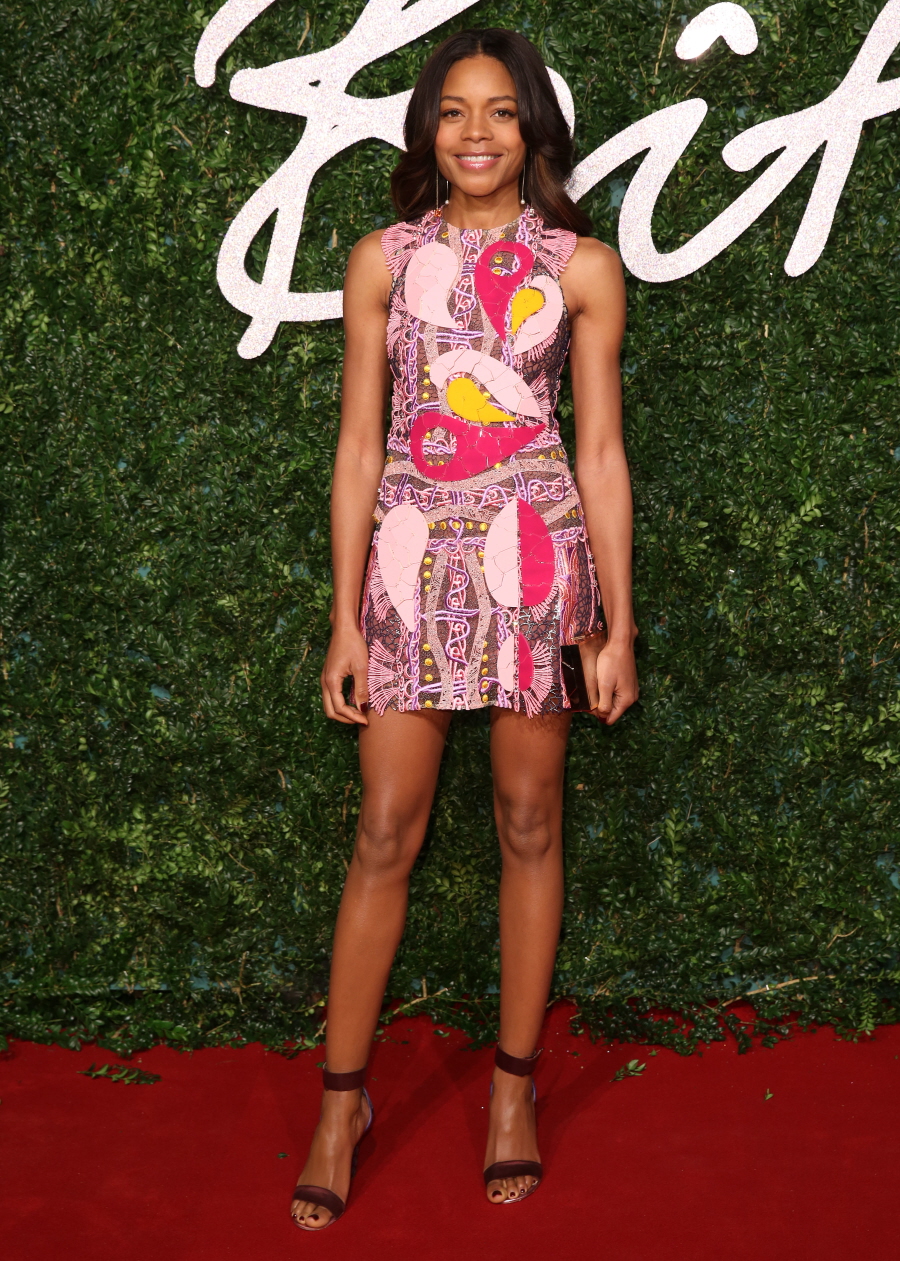 Michelle Dockery in Erdem… this is actually one of my favorite looks of the night!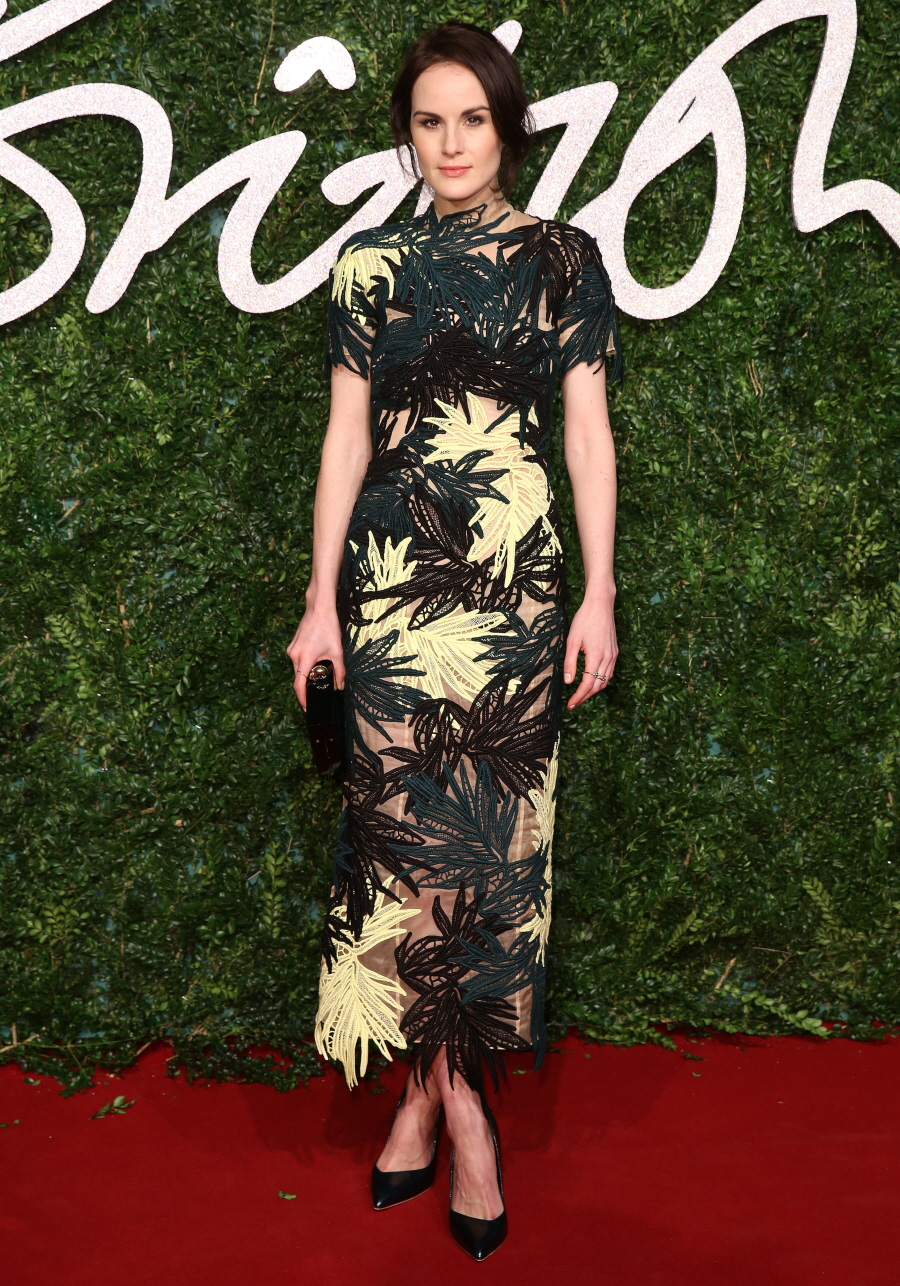 Alexa Chung looks like she's carrying a fancy lunchbox.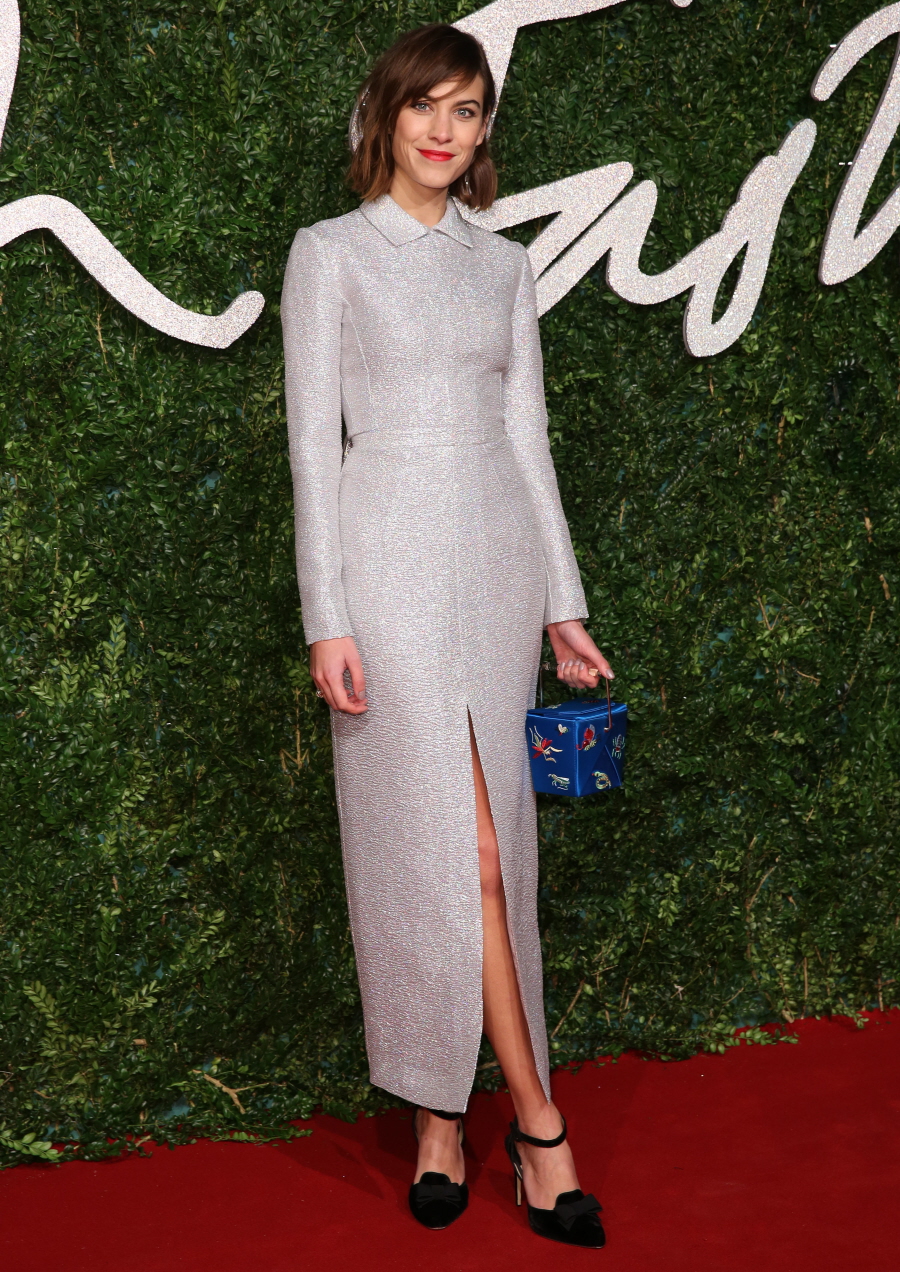 Here are Cara & Poppy Delevingne, two of the Delevingne sisters. For my money, Poppy is much sexier than Cara. Cara still looks like Angry Baby to me, and I'm sort of aghast by Cara's inability to make expensive clothes look interesting in the real world. Still, Cara won "Model of the Year" at this event. Sigh…Poppy's dress is Topshop. Cara's dress is custom Burberry.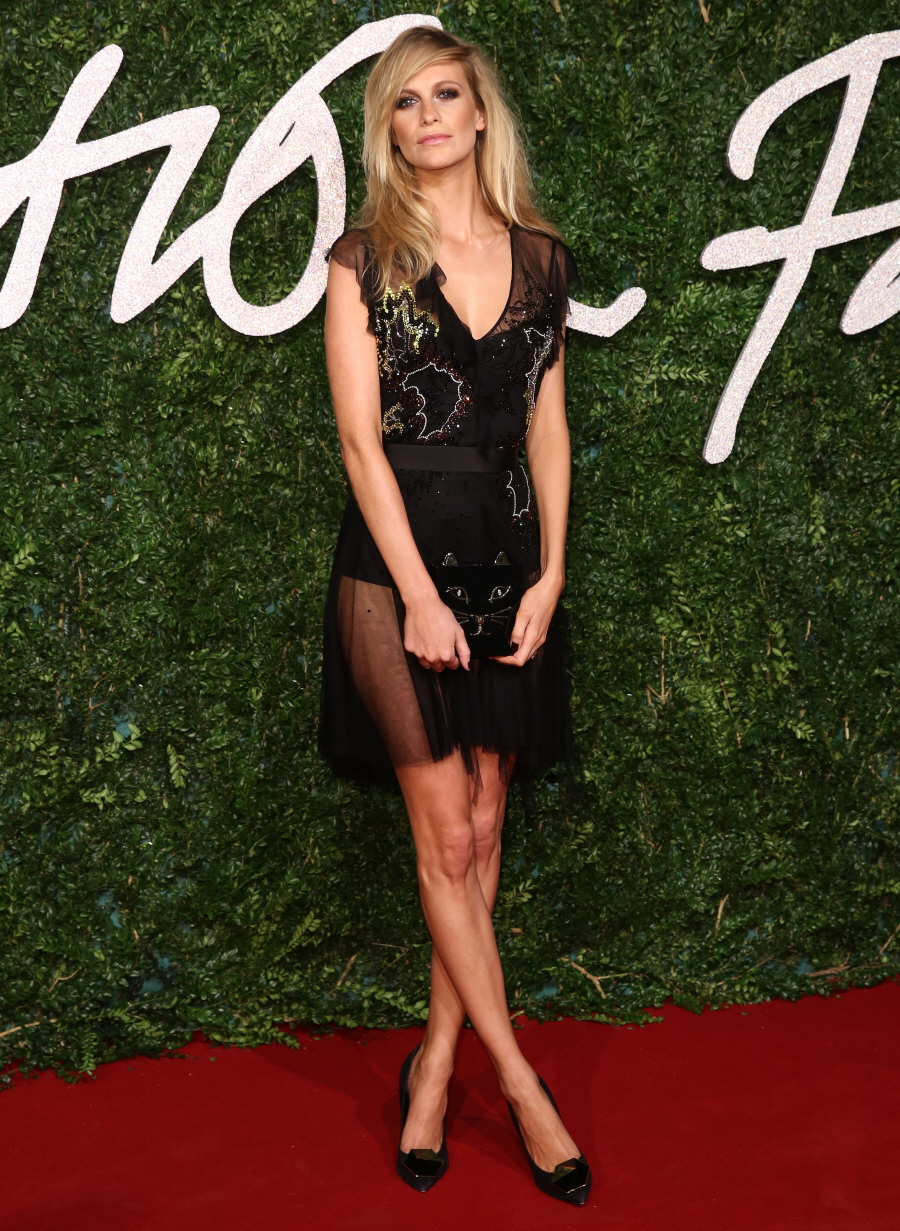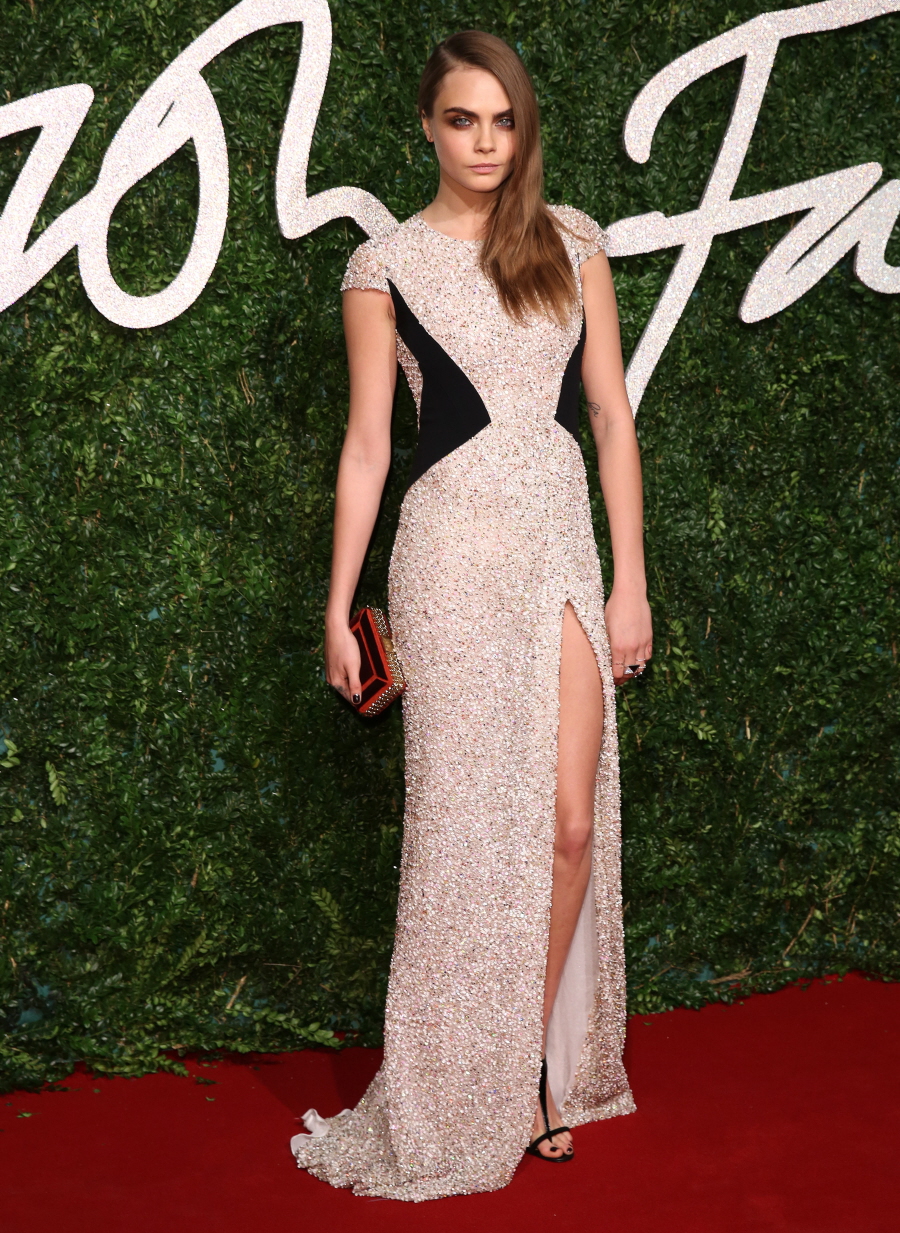 Karlie Kloss in a shiny satin number. I'm not a fan. Not to be rude, but if you're a tall, blonde-ish model and you look like every other tall, blonde-ish model, you should try a little bit harder to stand out from the crowd.
Photos courtesy of WENN, Getty.