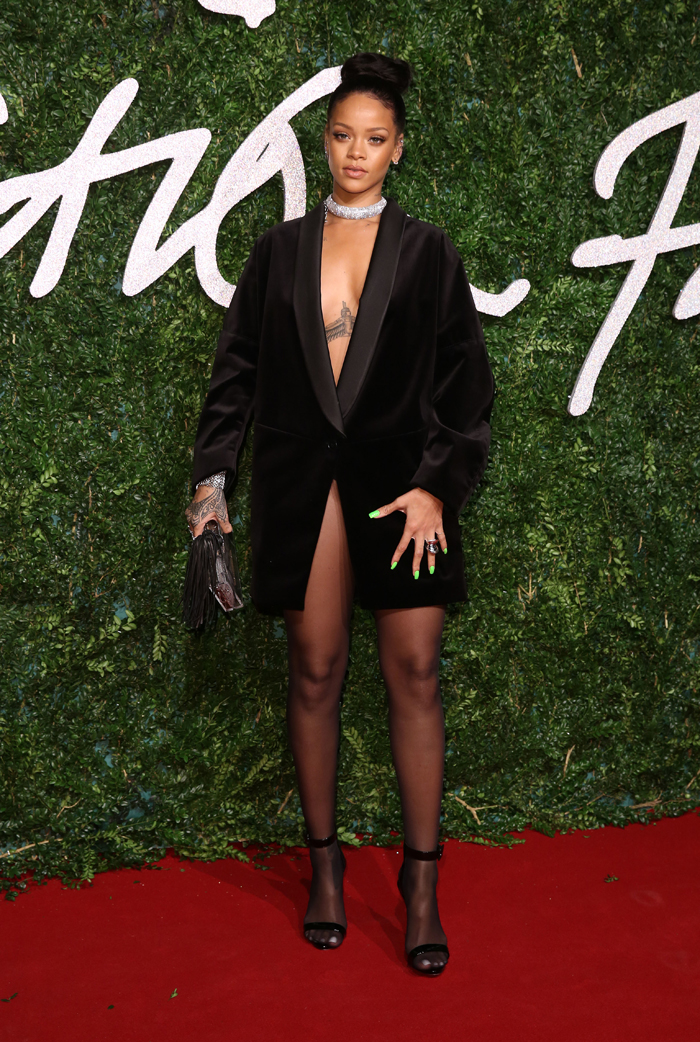 Rihanna showed a lot of skin at the British Fashion Awards last night, but something was missing. She looks really tired, possibly because she's working on a new record. Rihanna's stunning no matter what. I'm simply happy that we don't have to blur her entire dress or leave her out of coverage (due to her raging exhibitionist streak).
Rihanna wore an oversized tuxedo jacket, no pants or shirt, a diamond choker, and black stilettos. She's showing plenty of cleavage and a whole lot of leg. Rih's sexy as always, but there's a big problem. This is a Stella McCartney jacket, so it's shapeless and unflattering. You know who could have rocked a similar jacket on Rihanna? Tom Ford. Rihanna used to work his designs like no other. She even called him her "baby daddy." Tom was at the event, but I'll get to him in a moment. Maybe there's been a falling out, I don't know. It's a shame to see Rihanna wearing a Stella design.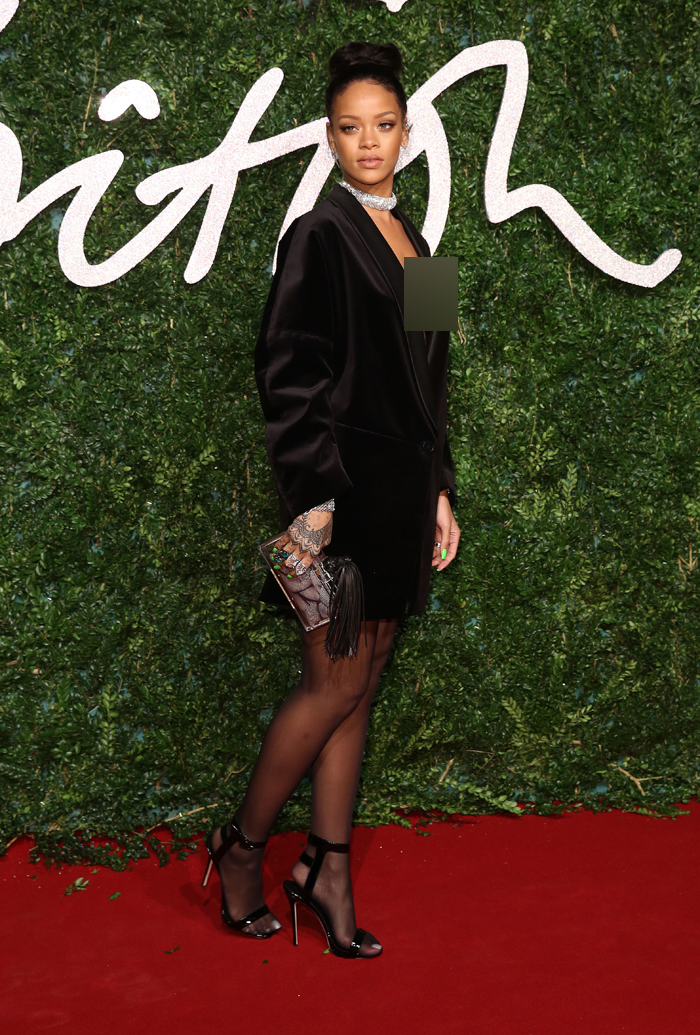 People cringe whenever I talk about Rita Ora as "Rihanna lite," so I stopped. But look at who was hanging all over Tom Ford last night. Yep, this is Rita wearing a super trashy Tom Ford ensemble. It actually wouldn't be that bad without the boob-rhinestone flowers. Rita also has a talent for making clothes look cheap, whereas Rihanna could pull this outfit off.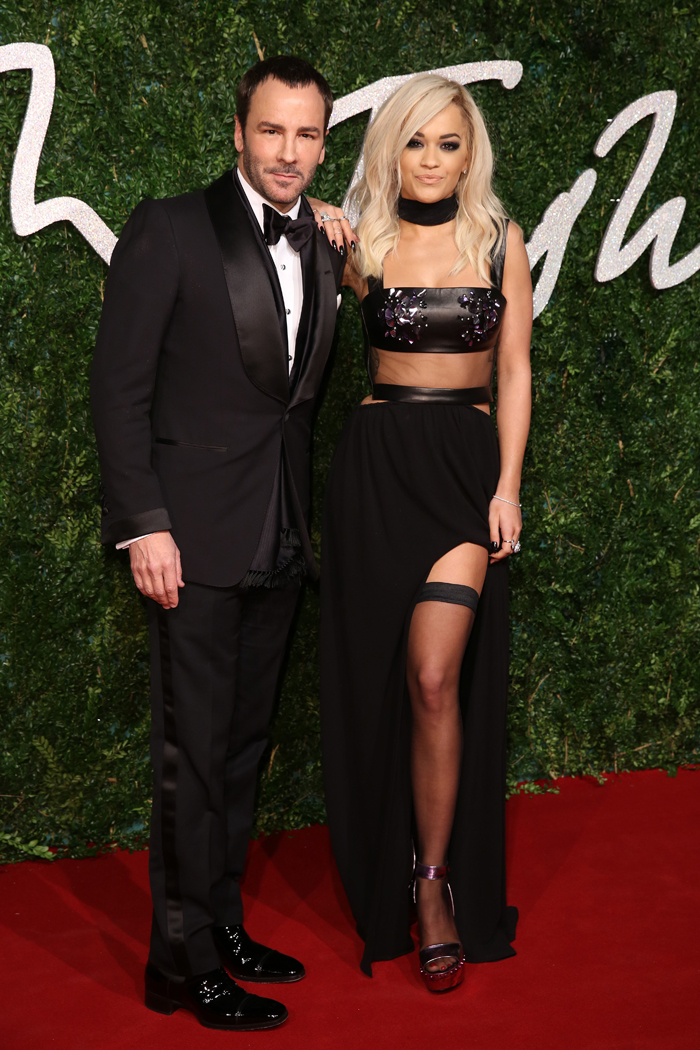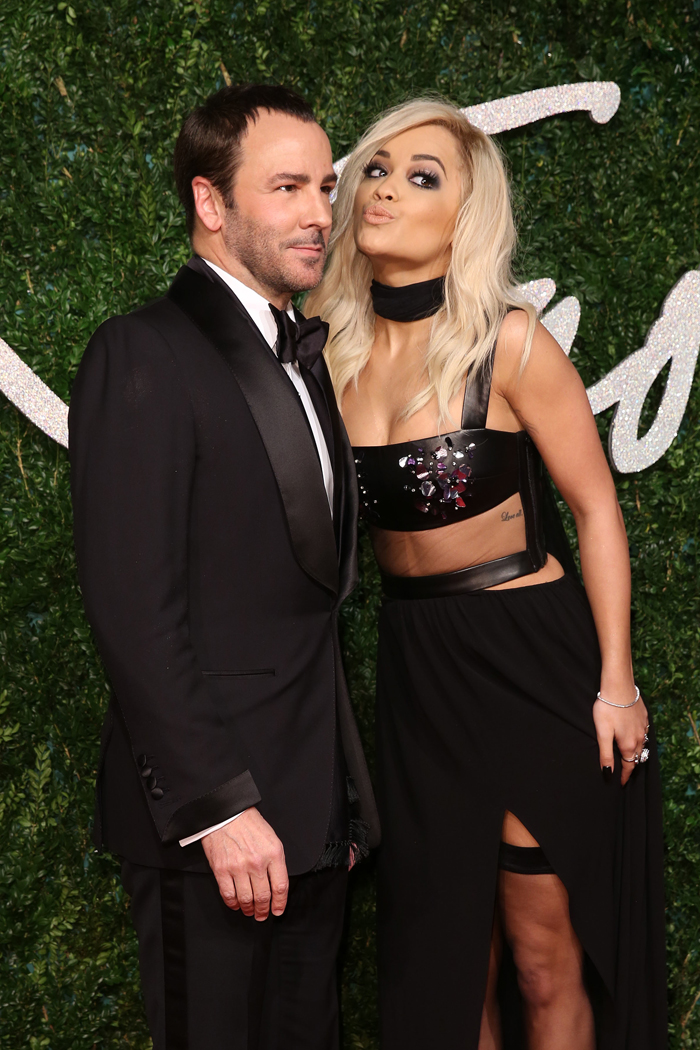 Kendall Jenner wore a cute black-and-white jumpsuit with an illusion effect that made her legs seem even longer than usual. She's beautiful, but she wears white a lot. I'd like to see something different from her, and maybe some wavy, loose hair instead of the stick-straight look for every event.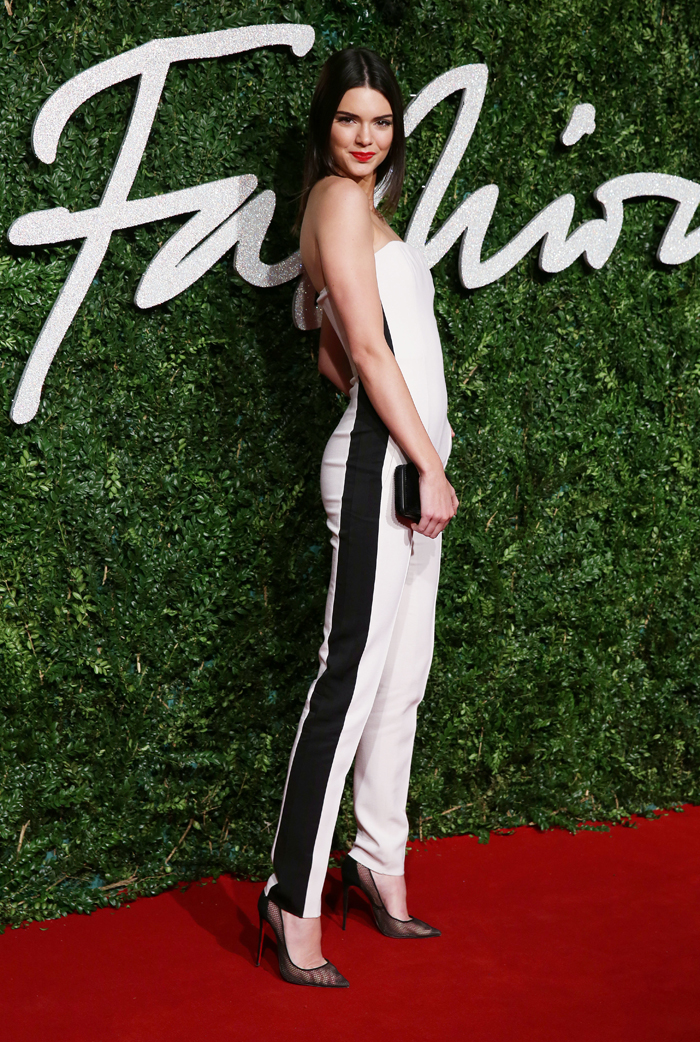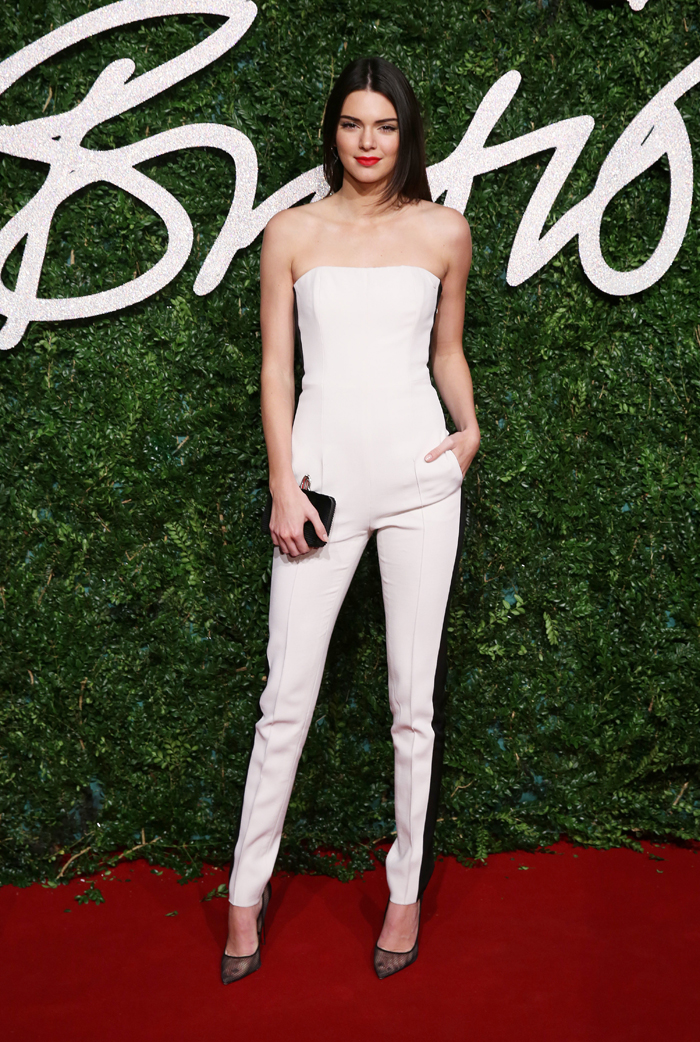 Suki Waterhouse wore a tiered Burberry gown with the sheer effect that Burberry's so fond of lately. This dress is so busy with a popped-up color, and all those lampshade layers. It's so bad that it almost works. Suki poses like an actual mannequin.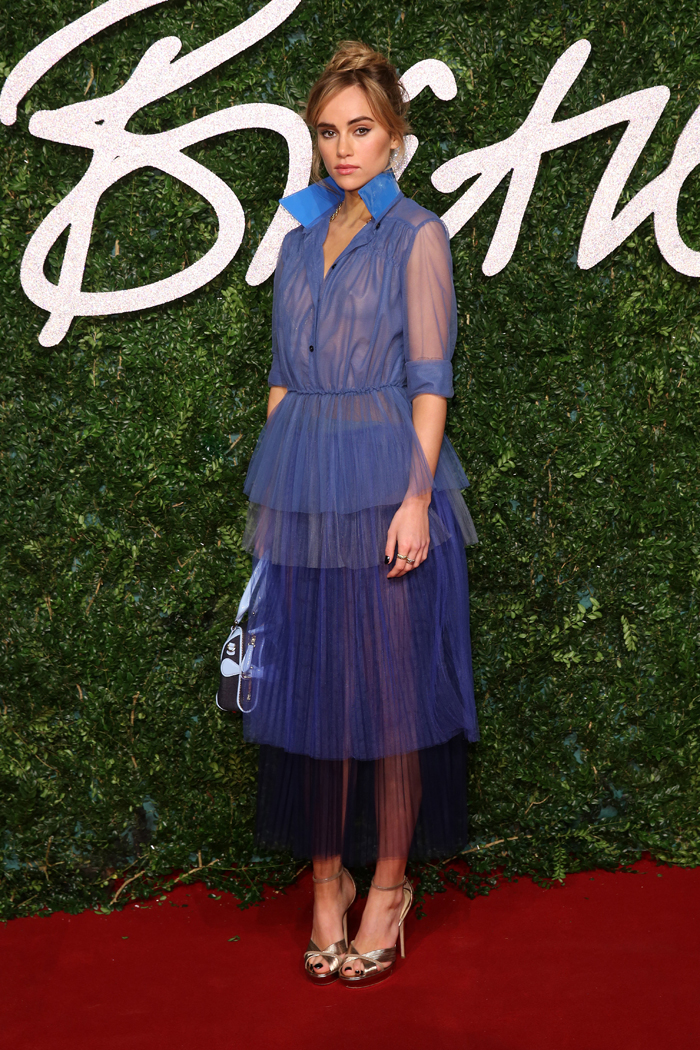 Lily Allen brought the mullet-y cape action in this Vivienne Westwood dress. I can't pinpoint the color — it looks both lavender and periwinkle in different lights. The cowl neck is different and cool, but the cape is overdone and wrinkly. Lily accessorized with peach-colored hair and little pink devil horns. Something nice: The pops of color on her lips and shoes look cool.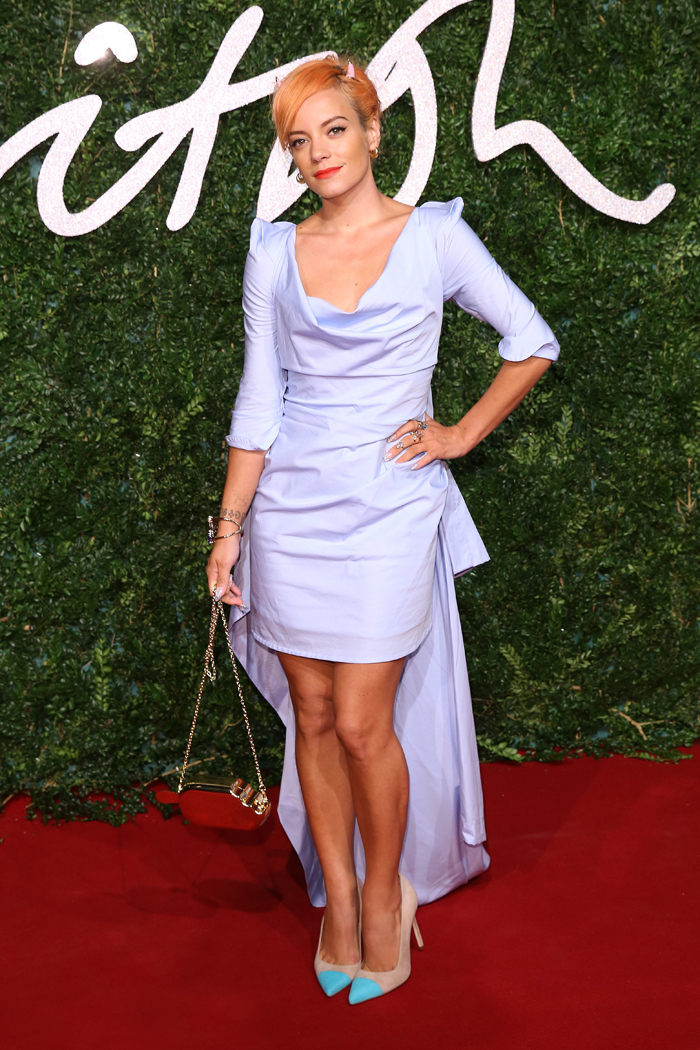 Ellie Goulding wore a dull white strapless dress, and she looked so bored. Was she asleep? This color dress washes her out.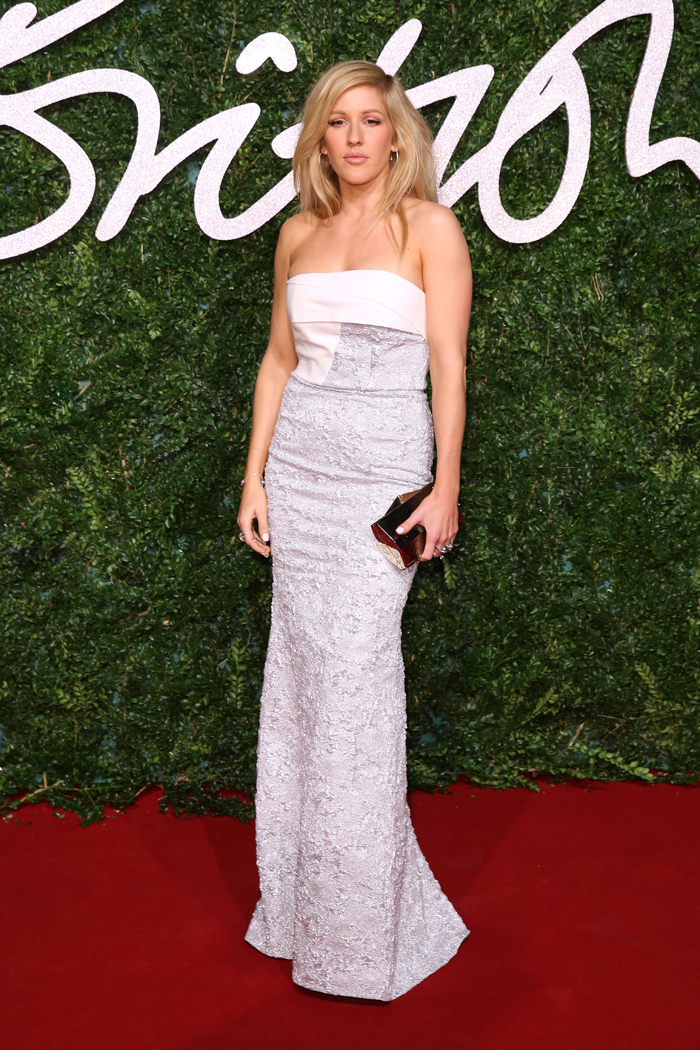 Photos courtesy of WENN