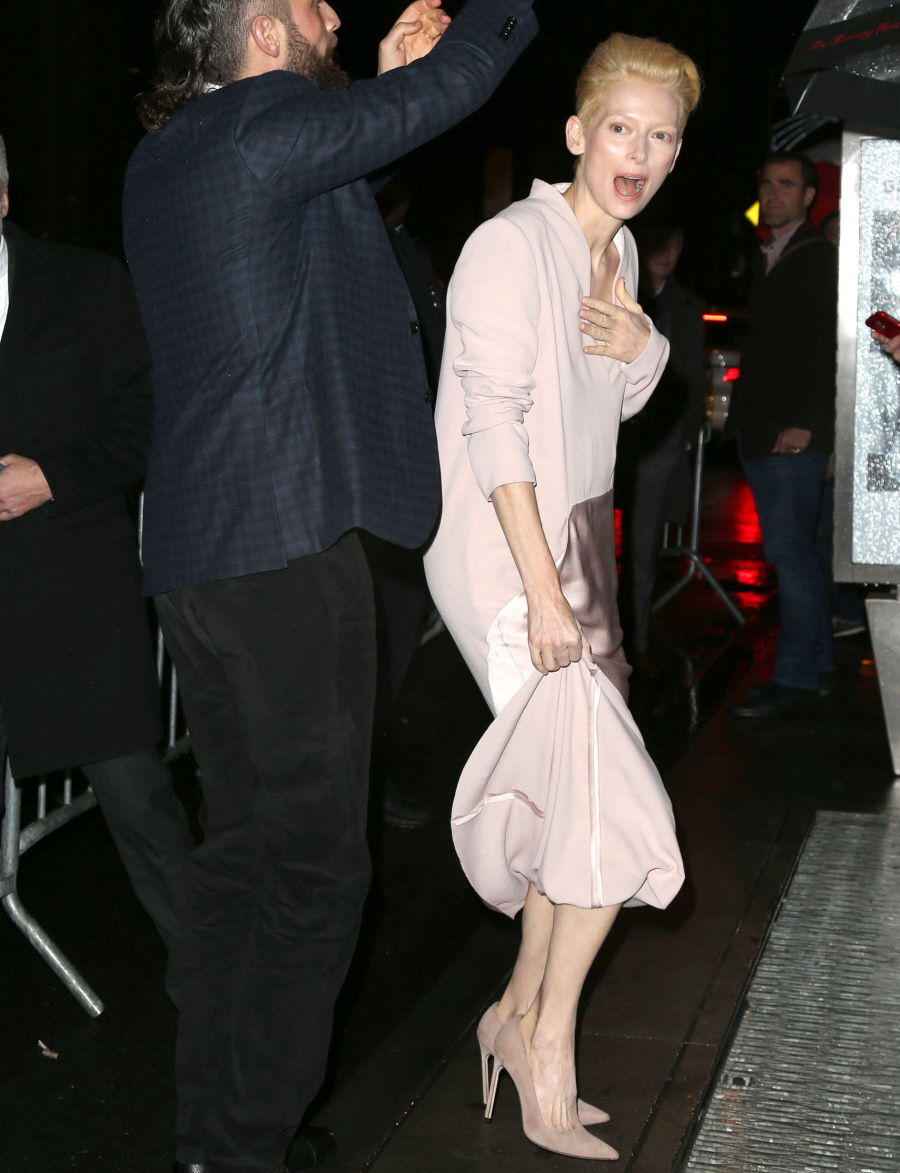 Here are some photos of Tilda Swinton in NYC yesterday. She was out and about on the streets with her boyfriend Sandro Kopp, who wore an amazingly colorful outfit. I'm also including some photos of Tilda at last night's Gotham Awards – I don't think Sandro came with her, which doesn't mean anything. Tilda is still everything, to everyone.
Did you know that Tilda was named GQ's Woman of the Year? If that's not awesome enough in and of itself, here's something better: GQ sent a reporter out to Scotland to interview Tilda in her natural habitat and the result is, in a word, AMAZE-BALLS. You can read the full GQ piece here. I don't want to ruin it, but Tilda is a goddess. She has springer spaniels named Rosy, Dora, Louis, and Dot. She has a tortoise named Slowly. She keeps hens and she takes photos of their eggs. One hen, Speckled Jim, is gender dysmorphic and missing from Tilda's property. Tilda grows a garden with cabbage. Dahlias grow everywhere. Tilda used to think she was a "foundling" but nowadays she feels more like a product of her family. She made money in her early 20s by being a professional gambler in London (she bet on horses). She refers to Sandro as her "sweetheart." God, I would give anything to be BFFs with Tilda. Oh, and the best part? She's still unafraid of throwing shade at Harvey Weinstein.
Tilda also did an interview with Variety which is more of a traditional industry-type interview, although Tilda still reads like a breath of fresh air – you can read the full piece here. She says she still has no idea how to campaign for an Oscar. She loved The Lego Movie (she declares it to be "brilliant"). She doesn't really care about the lack of good roles for women. She doesn't Google herself because she "has too much to do."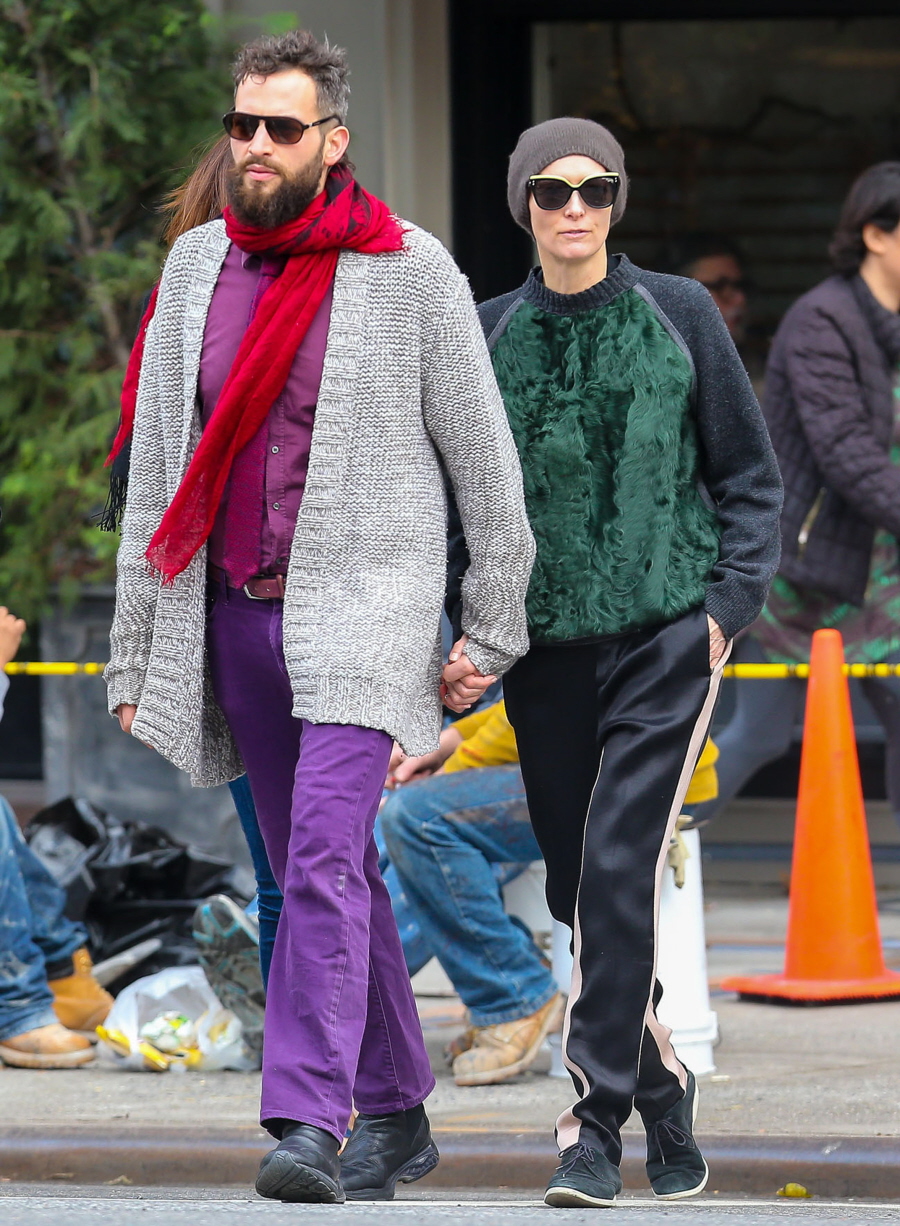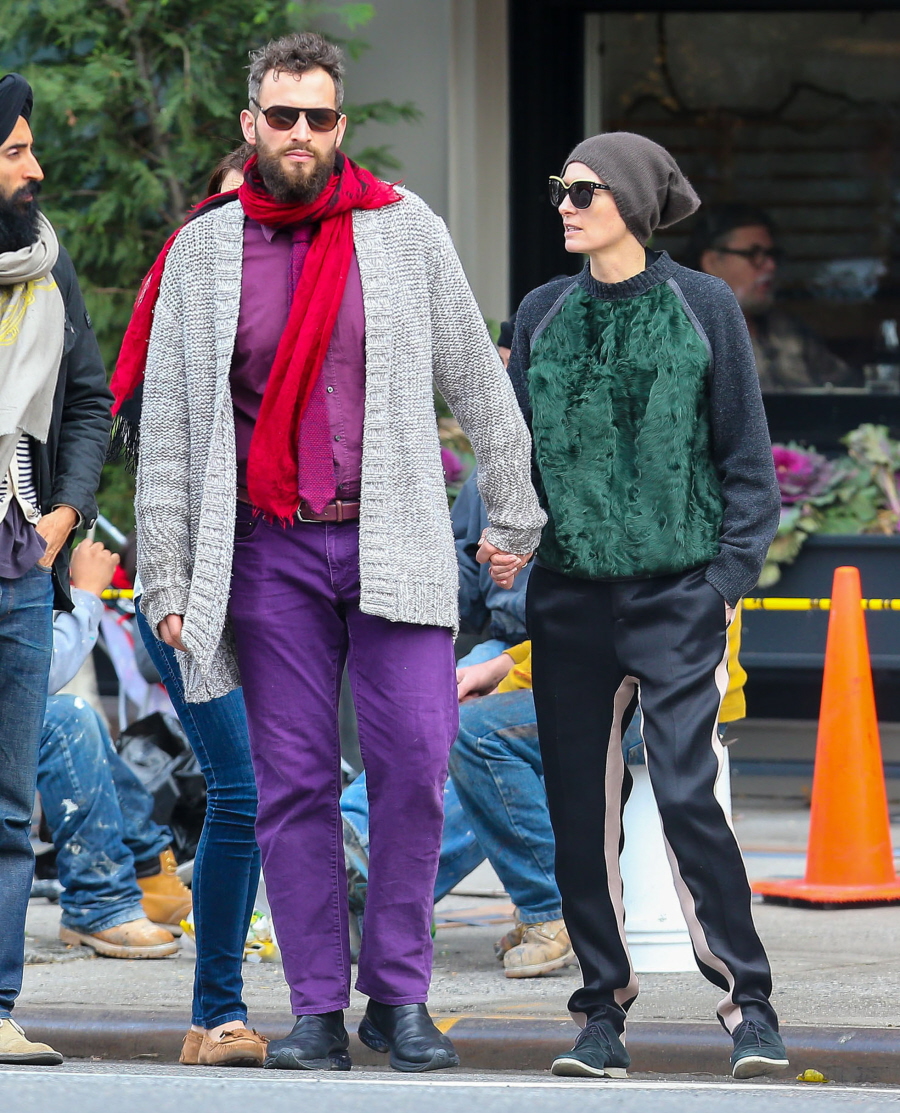 Photos courtesy of WENN, Fame/Flynet.