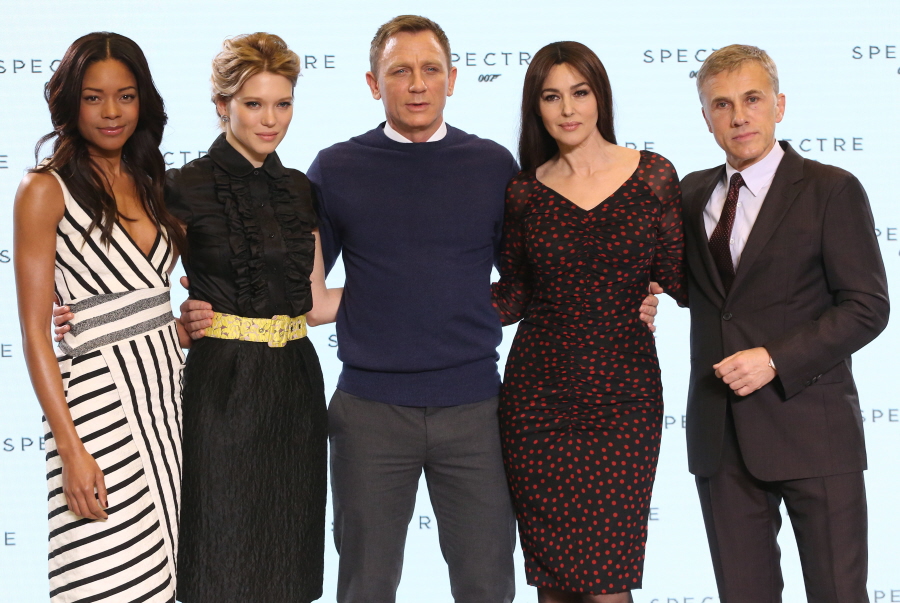 While Skyfall really didn't make much sense story-wise, it was probably one of the prettiest James Bond films ever, and I enjoyed the gradual changes they've been making to the Daniel Craig-led Bond franchise. And by "changes" I mean "a return to the Ian Fleming source material." In Skyfall, we got some great payoffs when (spoiler??) Naomie Harris was introduced as Miss Moneyponey, and Ralph Fiennes began his tenure as the new M, the head of MI6, taking over from Judi Dench. It seems like the Bond producers were happy with the way Sam Mendes handled the franchise, because Mendes is coming back for the new Bond film.
Producers organized a big event today in England to announce the new line-up for the latest Bond film, which will be called Spectre. If you're familiar with the Bond canon, you know Spectre is an evil organization hellbent on world domination/destruction. Some of the casting choices were rumored for weeks/months now, like Christoph Waltz and Lea Seydoux. But there are two names that I wasn't expecting: Andrew Scott – also known as Moriarty from Sherlock – is going to play another MI6 agent, and Monica Bellucci will be a Bond Girl!! Holy hell, an age-appropriate Bond Girl?! What is the world coming to? Monica is 50 years old and Daniel Craig is 46! OMG.
With a fevered level of anticipation usually reserved only for the countdown to the motion poster promoting the teaser for a trailer, the world's press gathered on the 007 stage at Pinewood Studios for the reveal of the title, cast and other details of the 24th James Bond film. With 007′s last entry, "Skyfall," being easily the most successful entry in the series to date, a billion-dollar, Oscar-winning smash, and the same creative team, led by director Sam Mendes, returning for the new outing, hopes have certainly been high for the new picture, and despite Sony's recent hacking problems, details have mostly remained under wraps. The name of the film, then? "Spectre."

As fans will probably realize, and as Mendes hinted ,the title seems to refer to the supervillainous organization led by Bond's greatest foe, Blofeld. And who'll be playing him? Well, Mendes wasn't confirming anything, but did confirm that Christoph Waltz was joining the cast as a character called 'Oberhauser', so that seems like a fairly good indication, unless there's some bait-and-switch going on.

Beyond Waltz, Daniel Craig, Ralph Fiennes, Naomi Harris, Ben Whishaw and Rory Kinnear are all returning, while "Sherlock" and "Pride" star Andrew Scott is joining on the MI5 side (though as he was rumored to be playing a villain a few days ago, perhaps he's not entirely to be trusted). Beyond that, the previously rumored Lea Seydoux and Monica Bellucci look to be the Bond girls this time around, as characters named Madeleine Swan and Luciana Sciarra, while "Guardians Of The Galaxy"'s breakout Dave Bautista is also on board as Mr. Hinx, likely to be the 'iconic' henchman in the vein of Odd Job and Jaws that's been said to be part of the film too.

Beyond that, Mendes wasn't spilling too many other beans, though confirmed that editor Lee Smith and DoP Hoyte Van Hoytema, both fresh off "Interstellar," were joining the creative team, and that the film shoots in London, Rome, Mexico City, Tangiers and Austria, starting Monday.
YAY BEN WHISHAW IS BACK!!!! God, I love him as Q. I love that Ben Whishaw got the approach to play Q and that he thought, "Oh, that might be fun!" Ben is such a serious actor, known for serious work. It's lovely to see him as part of the Bond franchise. Anyway, as for the rest of it… it's coming together nicely. It will be interesting to see how they update the Spectre villains for the modern age. I enjoy how Waltz is just "leaning in" to the fact that he's just going to get villain roles these days.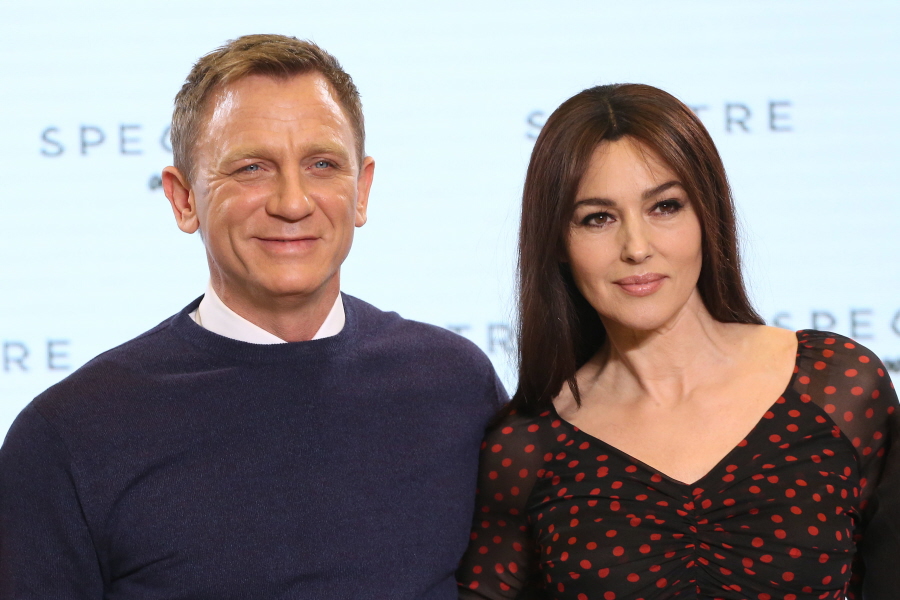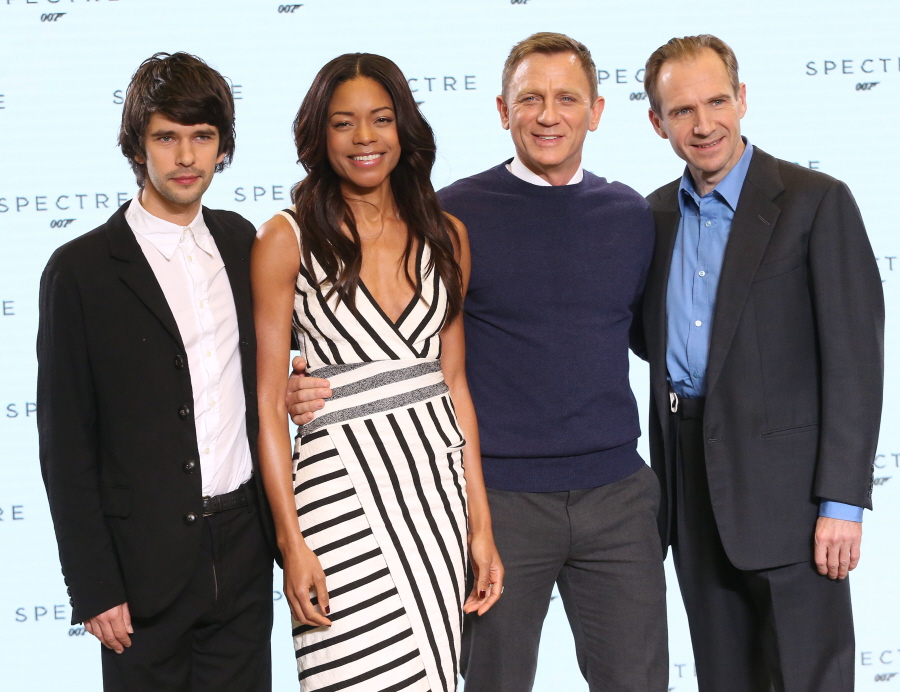 Photos courtesy of WENN.