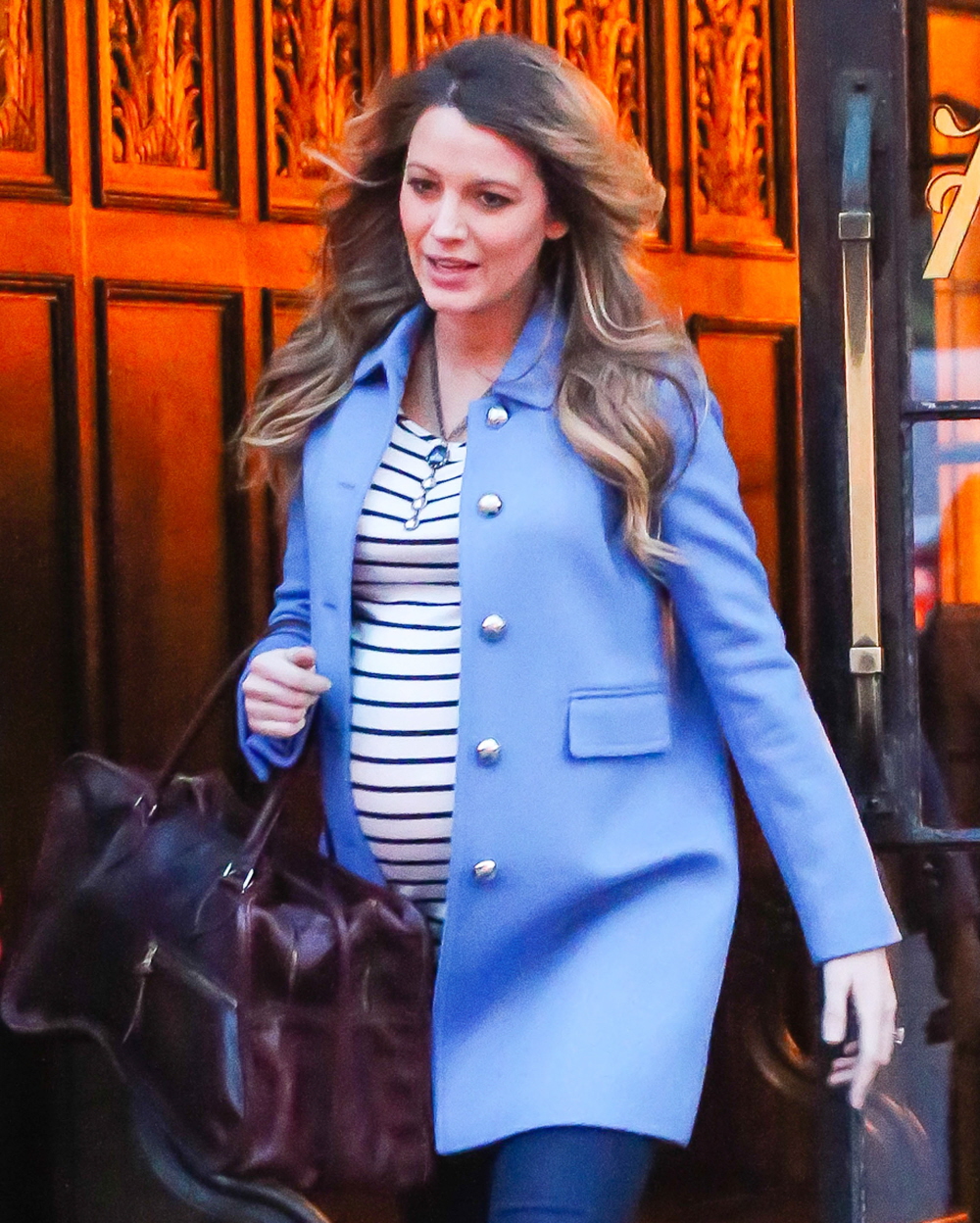 Blake Lively has been all over the place this week, but this is the first time we've had photos of her in a while. Blake was spotted leaving a NYC hotel yesterday. Which is weird, because she and Ryan own an apartment in NYC? Maybe she was at the hotel on business. As for her look in these photos – I like that coat. And I like that she's wearing pants, because a month ago, she was going through a weird maternity-minidress phase and I feared some pregnant "Marilyn Moments" from her.
People have also been discussing Blake's hair a lot lately. Apparently, she stopped dying it blonde when she got pregnant, so she has long, dark roots coming in, which you can see in these photos. THR even wrote an article about it, seriously. They spoke to "L'Oreal celebrity hair colorist Kari Hill," who said: "Blake has decided to not color her hair at all, thus growing out her darker roots." Hill suggests that Blake try some highlights so that her dark roots blend in with the double-process blonde she had pre-pregnancy. You can read more here. Granted, I've never been pregnant, but I thought the general consensus was that most hair dyes are safe to use while pregnant? Or is it different for blondes?
Blake has also been giving some interviews, although none of the quotes are very interesting (to me). Blake told People Mag that her mom is her icon of working motherhood, etc. Blake also spoke to the Daily Mail about Christmas stuff.
Meanwhile, word is that Blake's husband Ryan Reynolds will be playing Deadpool. Filming starts in March? I wonder when Blake is due. My guess is still January/February.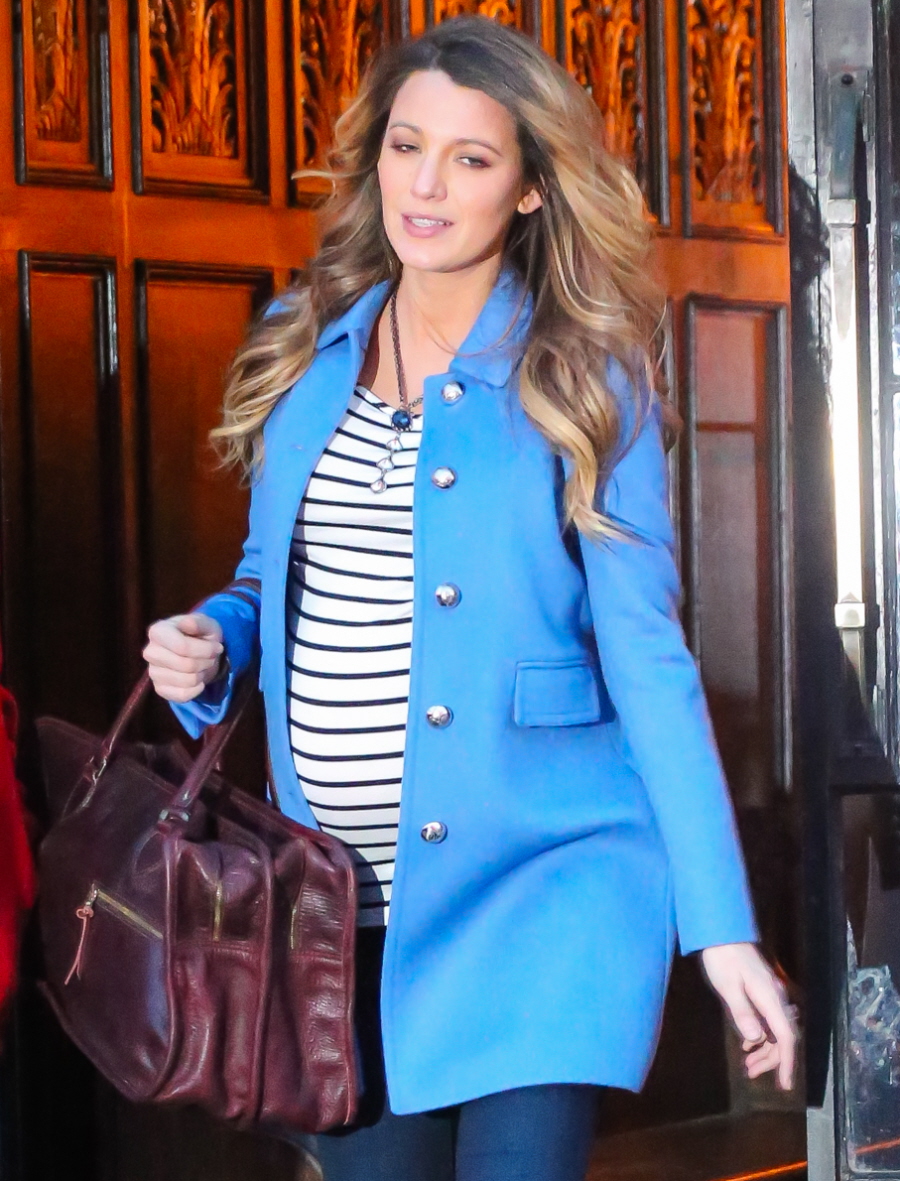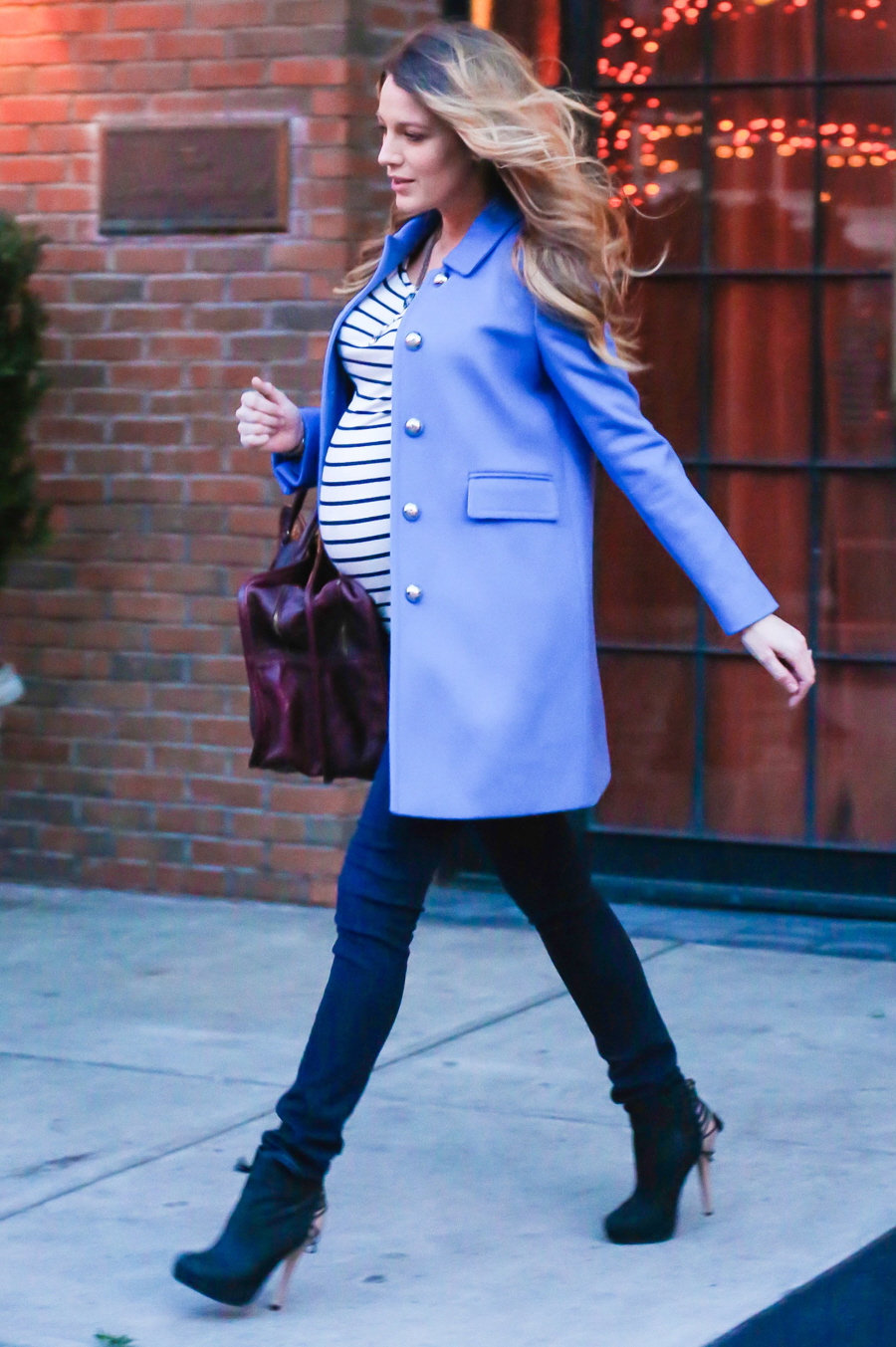 Photos courtesy of Fame/Flynet.