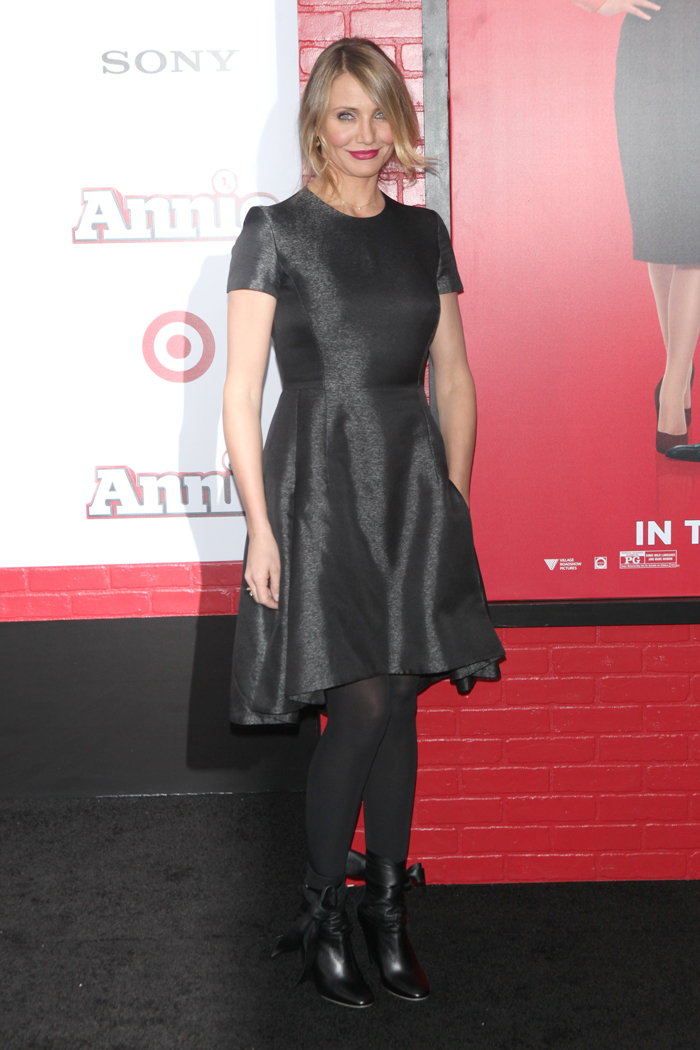 These are photos of Cameron Diaz at the NYC premiere of Annie. Cameron's wearing a Dior dress and boots. The whole outfit is so matchy matchy. Dior's trying to go structural lately, but this is better than many of Cameron's other red carpet choices. I think I owned those boots in high school and paired them with slouchy socks (such a baller).
Annie comes out on the 19th in the US, and it will make way too much money because of the holiday crowd. Then Hollywood will feel overly optimistic about remakes, and then we'll receive some weird sequel. Cameron plays the 2014 version of Miss Hannigan, so she sings in this film. DListed posted a video that I couldn't watch past the 30 second mark. Feel free to torture yourself because its NSFL (not safe for life). Cameron has a new interview with the Express. Once again, a journo asked her if she wants kids. Her answer is still "no." One day, Cameron's gonna haul off and whip out her bitch with a lecture. I can't wait for that day, but she's playing nice for now:
She's grateful: "Every single day. I remind myself that this is a great job and I'm very lucky."

Her singing in the movie: "Even though I was terrified of singing, I just had to do it. On Annie, I cried uncontrollably. Everybody was so supportive because I was so pathetic. But we laughed a lot too, because the only way to get through scary things is to have a sense of humour about them. I did a lot of training to help me find a voice that was presentable."

On passing age 40: "This is the best time of my life. I love being this age. Are you kidding? So much just falls away. Fear, mostly. It's the best age. You just stop being afraid and you don't worry about what men think."

On dudes: "I think guys are amazing. I love the differences between men and women. I think they're wonderful and keep things interesting. We can't walk in each other's shoes. We don't know what it's really like, but we certainly can make an effort to know each other a little bit better."

Her turn-ons: "Rudeness. I don't have any patience with that. Oh, and too much cologne. But, basically, I love a sense of humour because that's what tells you how smart a man is."

She doesn't want kids: "If that happens, then it happens. But I have a lot of girlfriends who don't have children, so it's not like I'm the spinster of the group. I like protecting people but I was never drawn to being a mom."

Her parents: "I miss my pop but he is with me all the time. Everything I know comes from him and my mom. My dad encouraged us to do anything we wanted. I had amazing parents. We weren't privileged — very much the opposite — but I grew up in the generation that still played outside, not like kids today. We were always riding our bikes, roller-skating or playing football in the street."

On cosmetic procedures: "I'm not going to say that I haven't tried those things because everybody has. My girlfriends have. Things like Botox and fillers, they're part of figuring things out, knowing yourself and going, 'Oh right, this doesn't work for me.' But I love my laugh lines — I guess they mean I've been smiling my whole life."
It's strange how Cameron lost the "fear" after turning 40, and then her nice guy showed up. Funny how that works. My guess is that Benji and Cam will be together for a few years. He'll propose and want kids, and Cameron will dump him. Then she'll go back to dating douches. Cameron's a little boring right now, but that's okay. I appreciate her words on aging and the admission of Botox. She's definitely lightened up on the 'Tox. She was looking pretty waxy back in 2012, around the same time she probably got bolt-ons.
Here are some more premire pics. Rose Byrne is wearing Mary Katrantzou. Quvenzhane Wallis look so cute. I don't have an ID on her cress, but those shoes are Chucks. Jamie Foxx looked fiiiine, but I still won't watch this movie.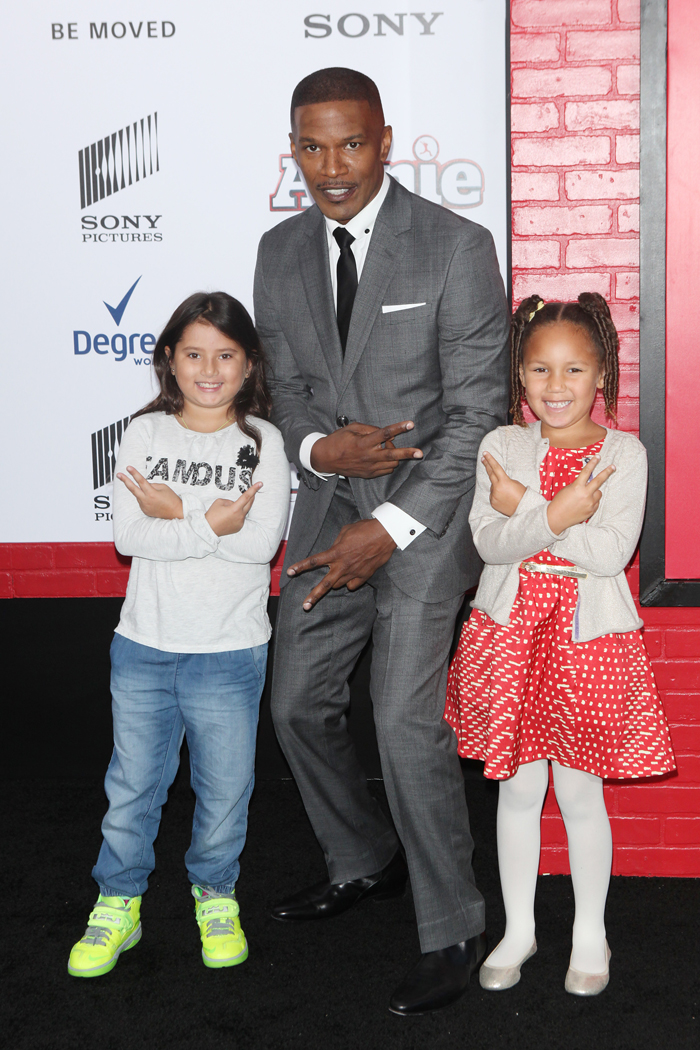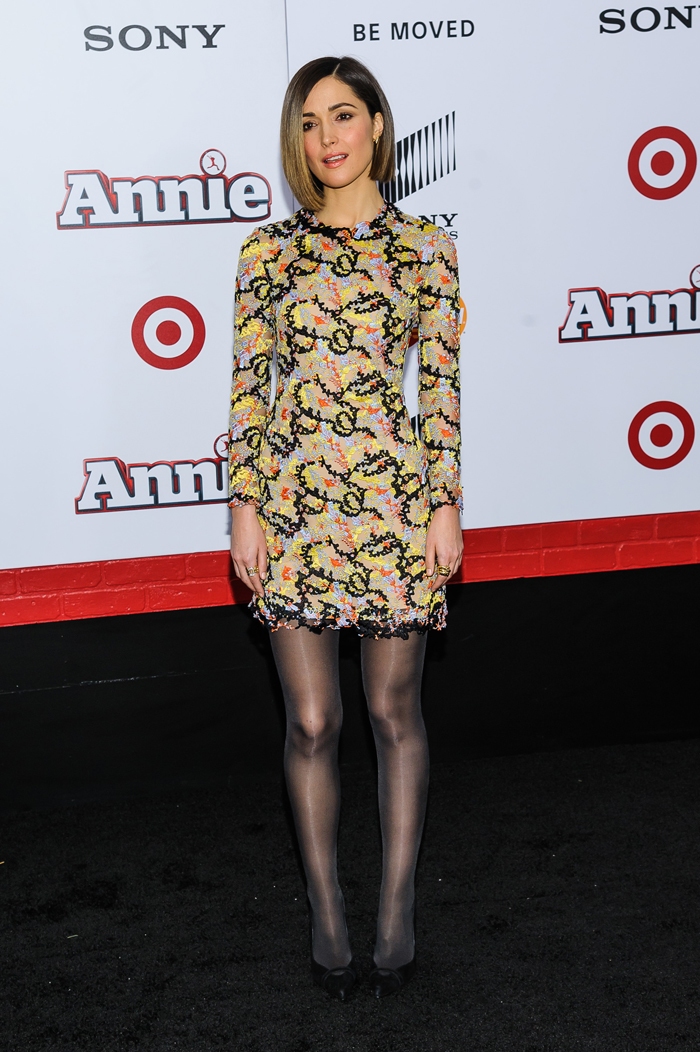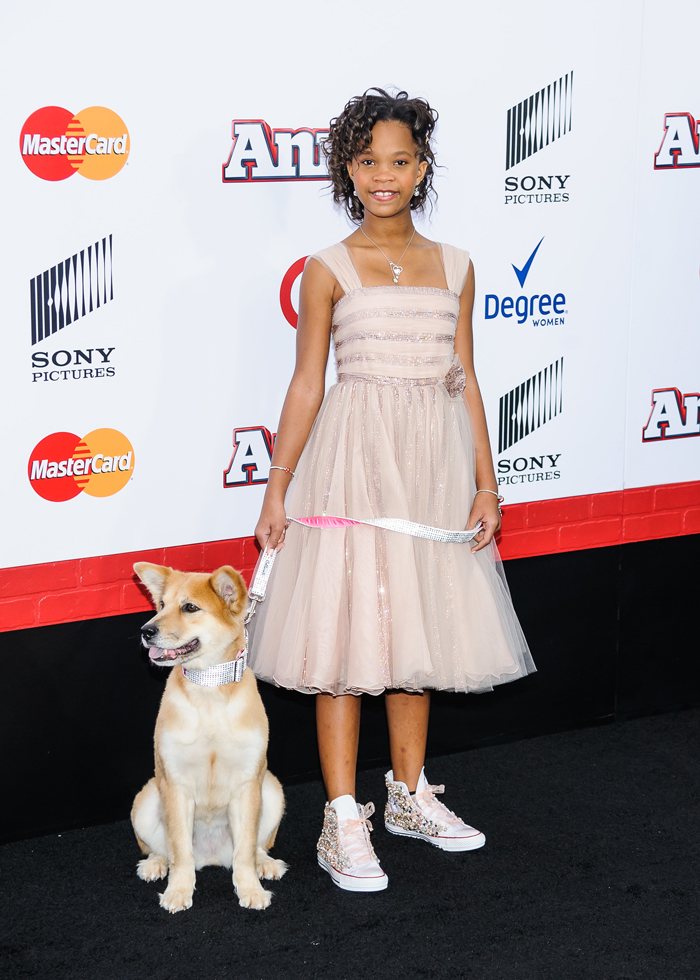 Photos courtesy of Fame/Flynet & WENN