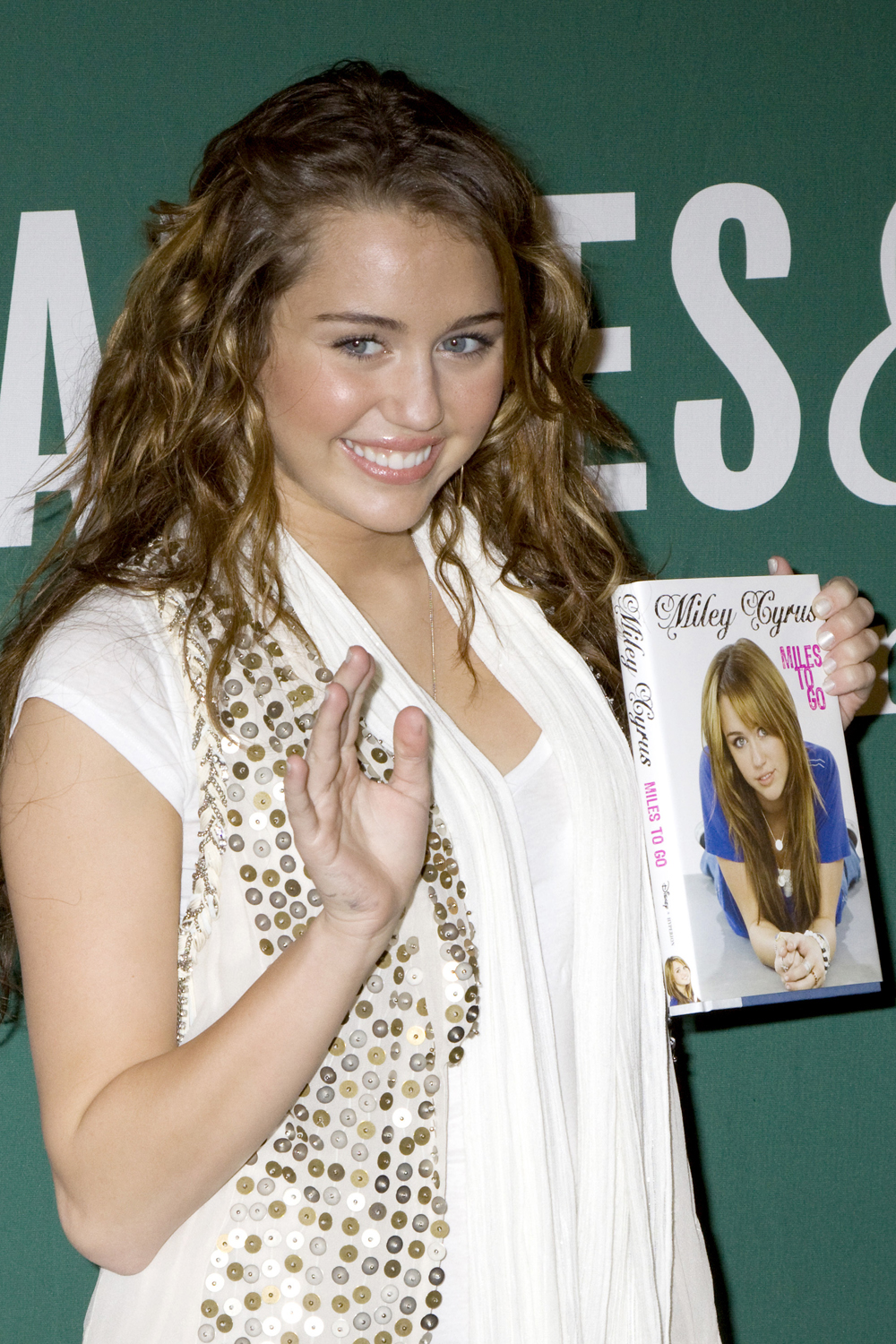 The men of Radiohead are gods to nearly everyone who hates the bubble-gum pop music world, anyone who appreciates what a really talented and challenging band should sound like. So it's a surprise that Radiohead is like, totally, the favorite band of one Miley Cyrus.
At the Grammy's, Miley really wanted to meet her "favorite" band backstage. What would you do if you were Miley? Maybe crawl on your hands and knees to their dressing room, knowing full well that they would be absolutely clueless as to your existence? Of course not! Because the world revolves around Miley. She sent her manager down to Radiohead's dressing room to see if Radiohead wanted to come and meet her. Sick yet? Radiohead dismissed her, of course. And now Miley is whining to anybody who will listen:
Miley Cyrus may be every teen's favorite celebrity, but there are, apparently, some people who couldn't care less about the Hannah Montana star!

During an interview with JohnJay and Rich on their radio show, Cyrus said she was dissed by Radiohead at this year's Grammy Awards, despite forcing her manager to beg them for an introduction.

"My manager asked and said, you know, 'Miley, she's really obsessed and she'd really like to meet them,' and they were like, 'Yeah, we don't really do that,'" Miley told JohnJay and Rich. "I left 'cause I was so upset. I wasn't going to watch!"

"I'd already texted all my friends, we were all freaking out. This is someone who I like would have cried to [have met]," she continued. "Stinkin' Radiohead!"
[From OK! Magazine]
So because Radiohead acted like they were better than her (an empirical fact as far as I'm concerned), Miley is now off her "favorite" band. That makes sense. LaineyGossip already pointed out that Radiohead really doesn't bow down to anybody, not even people that might consider peers, like Coldplay. And Miley's not alone – according to Kanye West, Radiohead also snubbed him at the Grammy Awards.
I already adored Radiohead, but this whole situation has given me a new lease on my love. I'm going to go listen to The Bends.
Here's Miley promoting her book 'Miles To Go' at Barnes & Noble 5th Avenue in New York City yesterday. Images thanks to WENN.com.