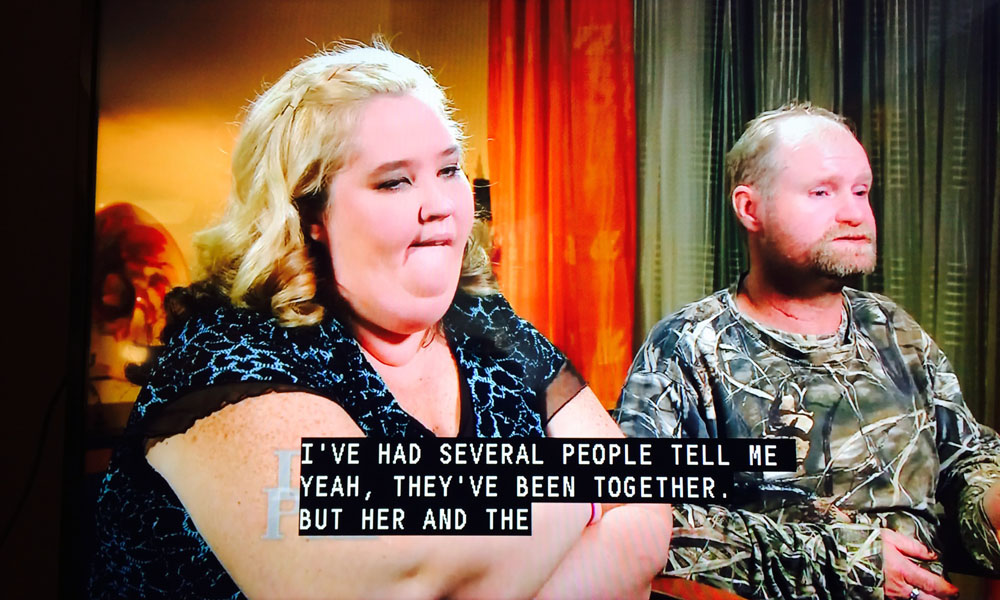 The last time we paid attention to June Shannon, she was denying on Dr. Phil that she had rekindled a relationship with an ex who was convicted of sexually abusing her daughter. June claimed to have only seen Mark McDaniel twice and to not have had a physical relationship with him despite the ample photo and anecdotal evidence to the contrary. McDaniel was just released from a ten year prison sentence for molesting June's daughter, Anna, when Anna was just eight. In that same Dr. Phil interview, Shannon's estranged husband, Sugar Bear, admitted that he had flirted with women on Facebook. Sugar Bear had recently moved back into the home although June said they were not staying in the same room. A report on Radar Online claimed that Sugar Bear returned because CPS was about to remove June's children from her care unless there was another adult around to supervise them.
In the next segment to this sad trashy saga, June has accused Sugar Bear of flirting with women online. I thought that he wasn't even with June. She gave every indication on Dr. Phil that she had rejected him and didn't want to get back together so I don't quite understand what her issue is.
Mama June is back on the attack against Sugar Bear, claiming he's still on the prowl for women … lots of them.
June vented on her personal Facebook page … complaining she's taking all the heat for dating Mark McDaniel while SB is playing the victim when actually he's "a cheater and a big player."

She says Sugar Bear is trying to snare girls through Snapchat. She also admits she's rifled through his phone and found concrete proof he's on the hunt.

TMZ broke the story … Mama June claimed she broke up with SB after she found he was trolling online dating sites. But then we found out she was dating the man who served time for molesting her daughter, and everything changed.

And get this … Mama J thinks Sugar Bear is a lady killer, warning, "he has already scammed many girls on here to fell in love with them," adding, "so baby if u think u r his one in only u r wrong big time."
Oh so June is jealous that the guy she cheated on and doesn't want to be with is flirting with other women. Ridiculous. Meanwhile June's oldest daughter, Anna Cardwell, will be on Dr. Phil today to talk about the money her mother stole from her. She also says her mom is lying about her relationship with her abuser, Mark McDaniel, and that she's very concerned for her youngest sister, Alana, aka Honey Boo Boo, 9. You know, it just occurred to me that June might be looking for reasons to kick Sugar Bear out of the house so she can be with McDaniel full time. If that's the case I hope CPS steps in immediately.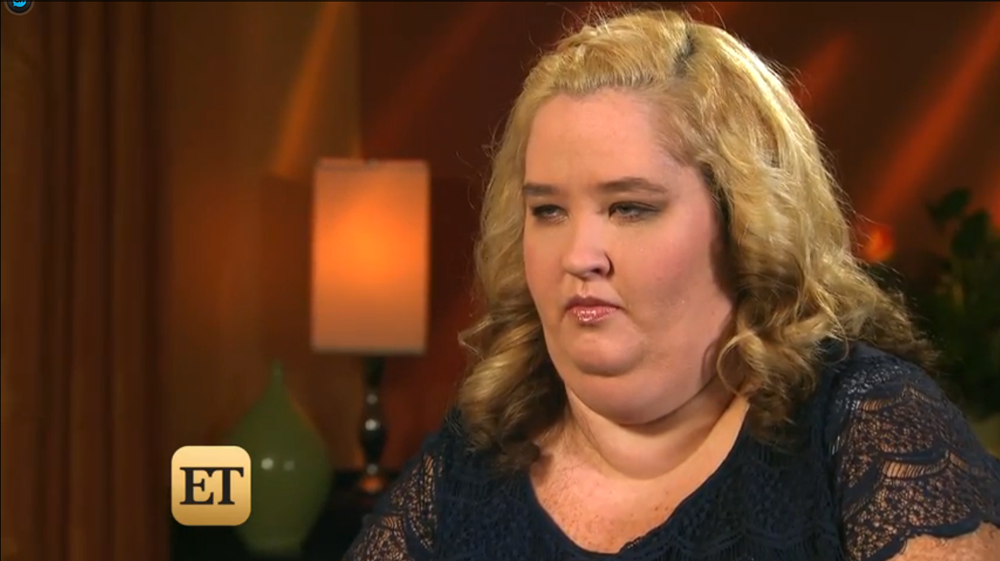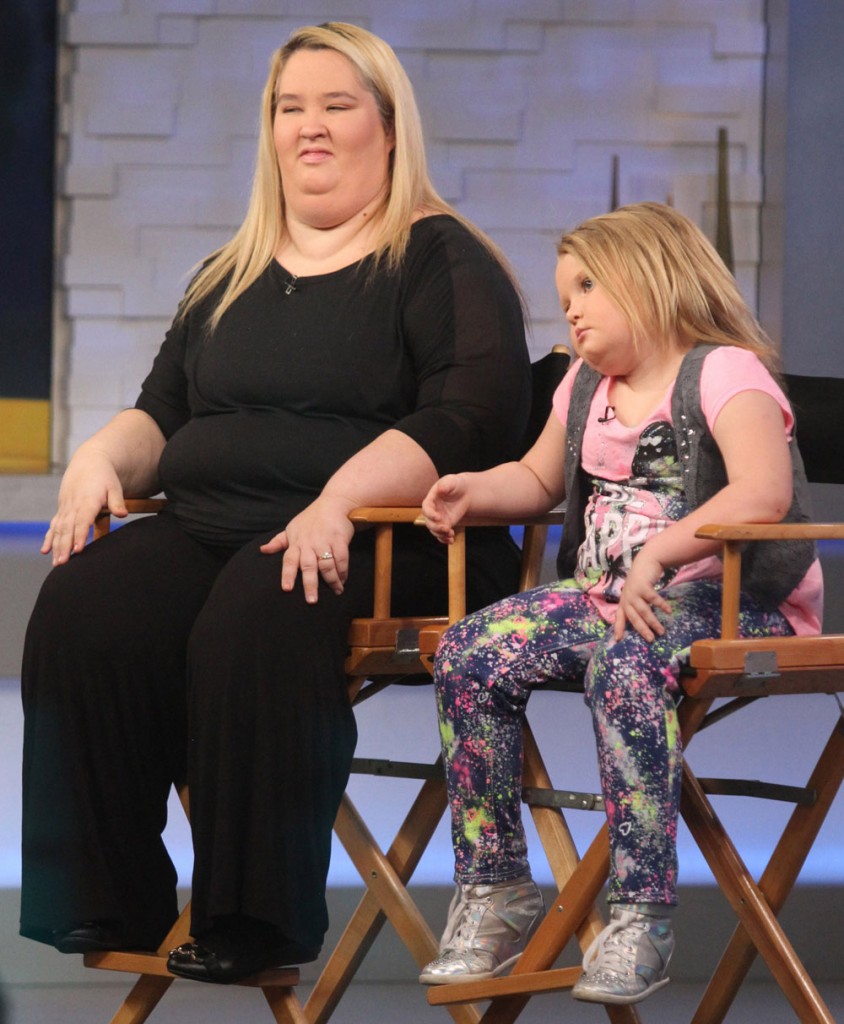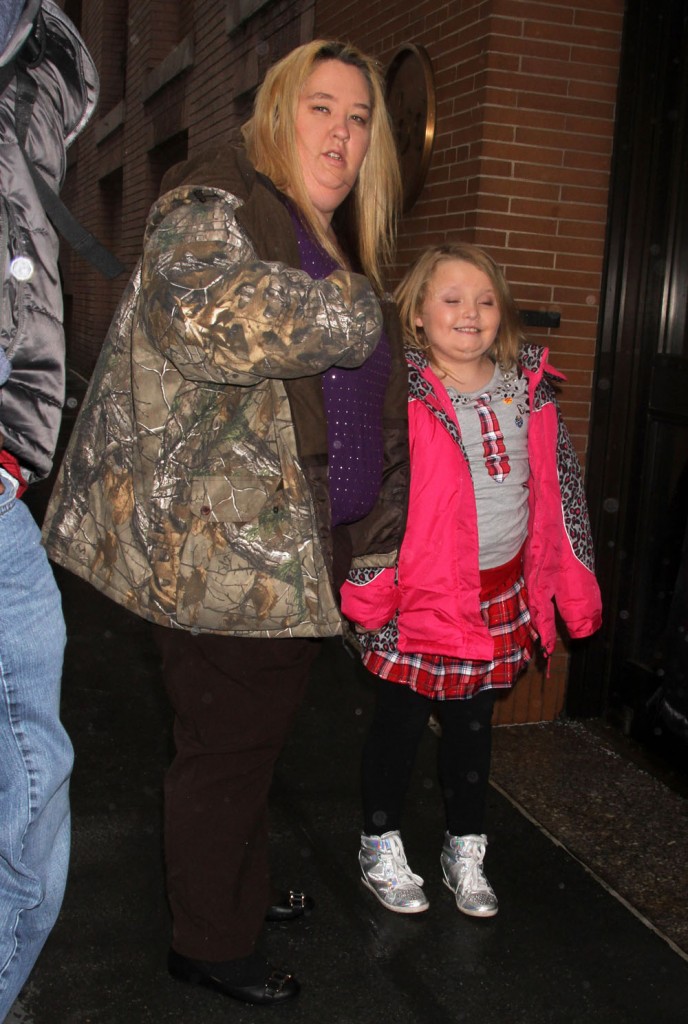 Photo credit: screenshots from Dr. Phil and ET. Candids by FameFlynet