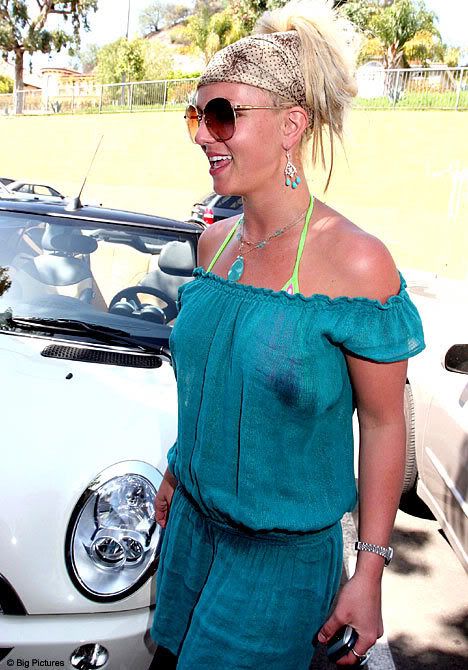 When I first saw these pictures in the Daily Mail, I thought someone was having a laugh. I mean, surely the crazy bitch must be joking walking around with wet patches on her dress.
I mean, did Britney learn nothing from the Fergie peeing on herself fiasco? It's not like people aren't going to notice shit like that, you know? All I know is that I really hope it was caused by her not drying herself properly after going for a swim, instead of her being so stank that she sweat her nether regions up. Eew, I feel dirty just looking at it.
Britney, honey, please follow Simon's advice. Also, please hire a f***ing stylist, for the love of Jeebus! Gypsies, Tramps and Thieves was nowhere to be found on the catwalk this year, so don't even pretend like you can pull the look off. Finally, go home and bathe yourself in a big tub of Sure. We don't want to smell you before you actually show up at your place, love.