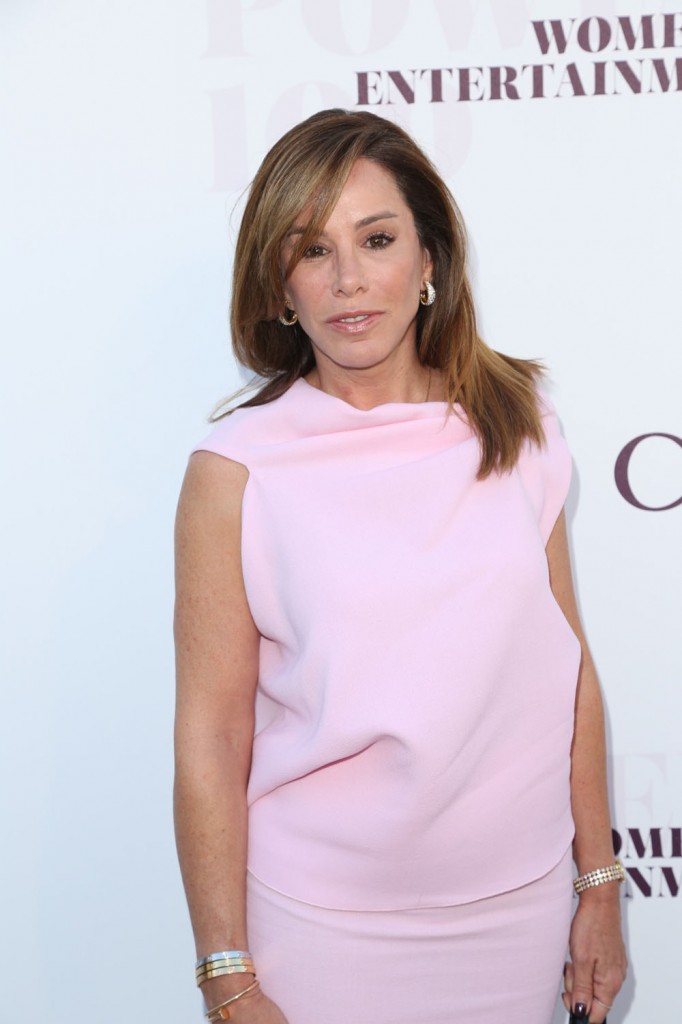 Melissa Rivers spoke in public yesterday for the first time since her mother Joan's death in early September. Melissa gave a speech on behalf of her late mother, who was honored at The Hollywood Reporter's Women in Entertainment breakfast. As is typical of Melissa and Joan, her speech was funny, irreverent and a little poignant. I'm going to quote US Magazine here because they have a lot of content from Melissa's speech. You can see a segment from Melissa's speech on Entertainment Tonight's website. Here's some of what she said:
"The last three months and six days…have been different to say the least."

While surely making her late mom proud by including bits of humor in her speech — Melissa joked that her mom taught her "shallowness" is next to "godliness" and everyone should really be looking at each others' shoes and purses — she recalled: "My mother was fearless. And I don't mean she didn't have any fears, I mean that even though she was only 5'2, she stood tall and walked through it. And that's what made her such a brilliant performer. She was willing to say what others were thinking and too frightened to admit. She made fun of herself first and foremost which gave her the right to joke about others. She never apologized for a joke, and no topic was taboo and she was fine with that. Truth be told, my mother never thought of herself as a woman working in a man's world. She thought of herself as a comic that had to be funnier than anyone else…she just wanted to do her job and that was to make people laugh."

Joan's only daughter, who is mom to 14-year-old son Cooper, went on to say "there's been tribute after tribute to my mother," where she's "been called everything from a legend, to a trailblazer, to a bitch," but to Melissa, she said, "the bottom line is, she was really just my mother."

Melissa concluded her speech by saying: "If my mother were here this morning, she'd not only be grateful and proud, she would be beyond herself. She would be sitting at the table beaming, while very discreetly shoving croissants and silverware into her purse. On behalf of my mother — thank you so, so much. It's an honor."
There's no shame in being called a bitch. I think women should reclaim that word/title, which is part of the reason I chose the name Celebitchy. Joan was a fierce bitch, and you know she wouldn't mind being called that and would have a quick comeback if someone called her a bitch like that was a bad thing.
Joan's estate is estimated at a whopping $150 million dollars. We're just learning about her will, which designated Melissa as one of her three executors along with her business manager Michael D. Karlin and her interior designer Robert Higdon. Rivers' will has charity donations going to Guide Dogs for the Blind, God's Love We Deliver, the Jewish Guild for the Blind, the Simon Wiesenthal Center, the Cystic Fibrosis Foundation and the Jewish Home and Hospital Foundation. RIP Joan, you funny charitable bitch.