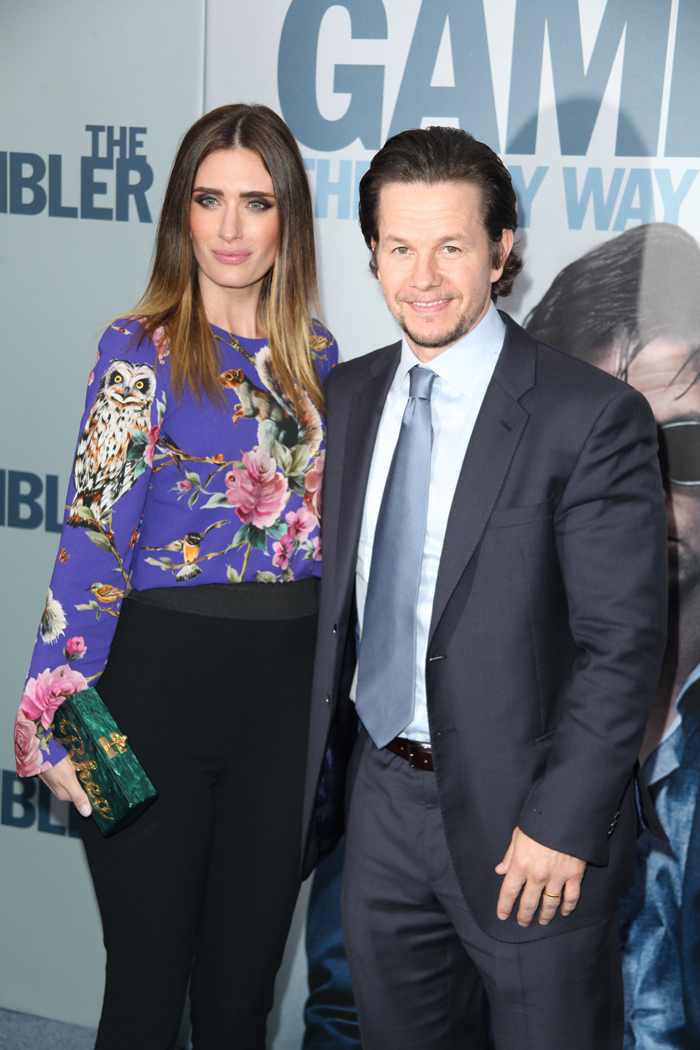 These are photos of Mark Wahlberg and Rhea Durham The Gambler, which is a remake of the classic 1974 movie starring James Caan. Nobody's talking about the movie. It's all about Mark Wahlberg and his desired pardon. Was that intentional? I kept wondering about that last week. Mark should have known that his petition would leak around the same time he needed to promote this film. Critics are underwhelmed by it. That's the worst kind of movie. You can't love it or hate it, and Variety reveals that it's simply a pointless remake: "stylish but disappointingly glib." So I can buy that Wahlberg is coordinating his crusade for rich man justice to give this film a boost.
Mark's victim has spoken, by the way. I'll get to that in a moment. When news of Mark's petition surfaced, I assumed this was another one of his bucket list items. Simply a feather in the Wahlberg cap after earning many millions of dollars for Entourage and flashy action movies. There was a followup story about how Mark wanted the pardon so he could join the LAPD as a reservist. Without a pardon, he can't legally operate a gun. Anyway. Mark has done a crap ton of red carpet interviews about why he badly wants that pardon:
To the NY Daily News: "I've worked extremely hard for the last 27 years since I woke up sober and realized the horrible mistakes I had made and the horrible pain I had caused so many people Every single day I try to better myself as a person. This is not something I just decided to do overnight, two years later, well I'm a big celebrity so I should feel like I can do whatever I want. No, I've worked really hard to be a better person and to be a good influence on kids growing up in situations like mine.

Why he wants a pardon now: "Everyone has an opinion and has a reason why they think I'm doing it. I've been working very hard to correct a lot of mistakes that I made since the day that I woke up and realized, 'You know what? I need to be a leader instead of a follower."

He's not asking for special treatment:"In no way shape or form was I trying to use my celebrity or success to say, 'Well, I feel entitled to get this because of the fame and fortune.' Every day I wake up trying to be the best person I can be. I've worked really hard to be a positive influence for kids growing up in communities like mine who don't really have a chance, and try to provide an opportunity for them to be more successful and that's why I'm doing it."

If the pardon isn't granted: "Whether it happens or not, it won't change how hard I've worked at becoming a better person. I will continue to do that whether the pardon is granted or not."
[From NY Daily News, Boston Herald & USA Today]
The role model thing is kind of hilarious. I am pretty sure that troubled youth aren't watching the internet with baited breath, waiting to see if Mark Wahlberg received his silly pardon.
There is a wrinkle to this story. There's no question that Mark's assault was racially motivated. The Smoking Gun has always had Marky Mark's rap sheet available. During this particular crime, Mark smashed a large wooden stick over Thanh Lam's head after calling him "Vietnam f***ing sh*t." This is all widely available common knowledge. But…
The Mail has spoken with Johnny Trinh (the other victim of that evening) in an exclusive interview. The story all along was that Wahlberg punched Trinh in the eye and blinded him. Trinh now says Mark did not blind him. He was already blinded in one eye during the Vietnam War. Trinh believes Mark should be pardoned because "He was young and reckless. He should not have the crime hanging over him any longer." Mark's victim has already pardoned him in his mind. Maybe that's what matters most, but I'm not saying Marky Mark deserves a pardon. Thoughts?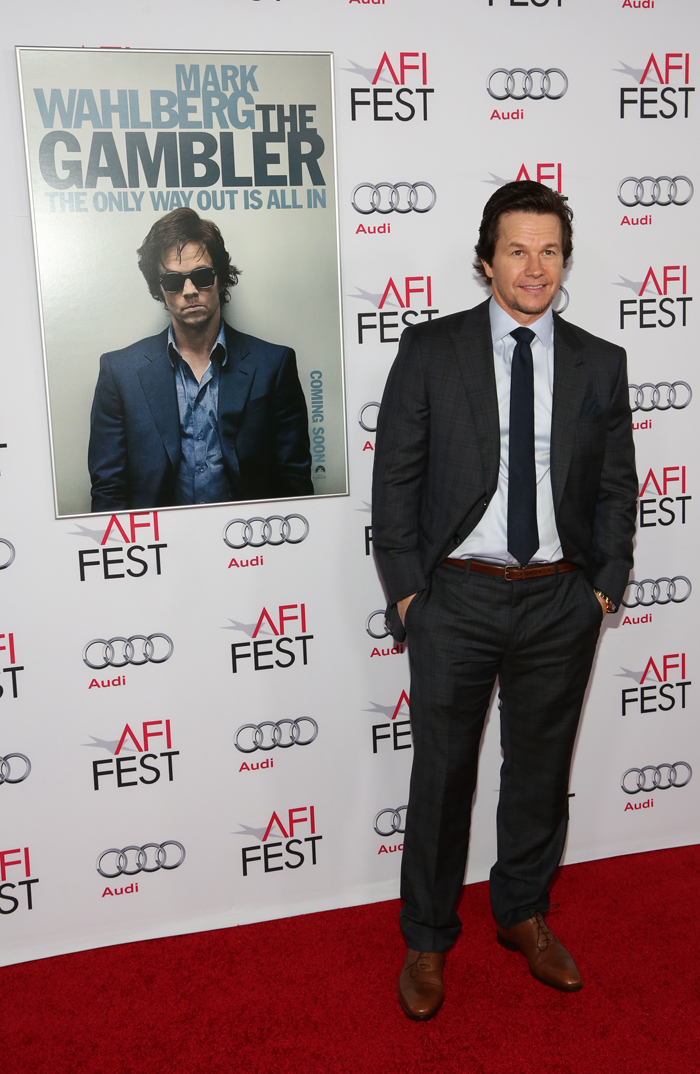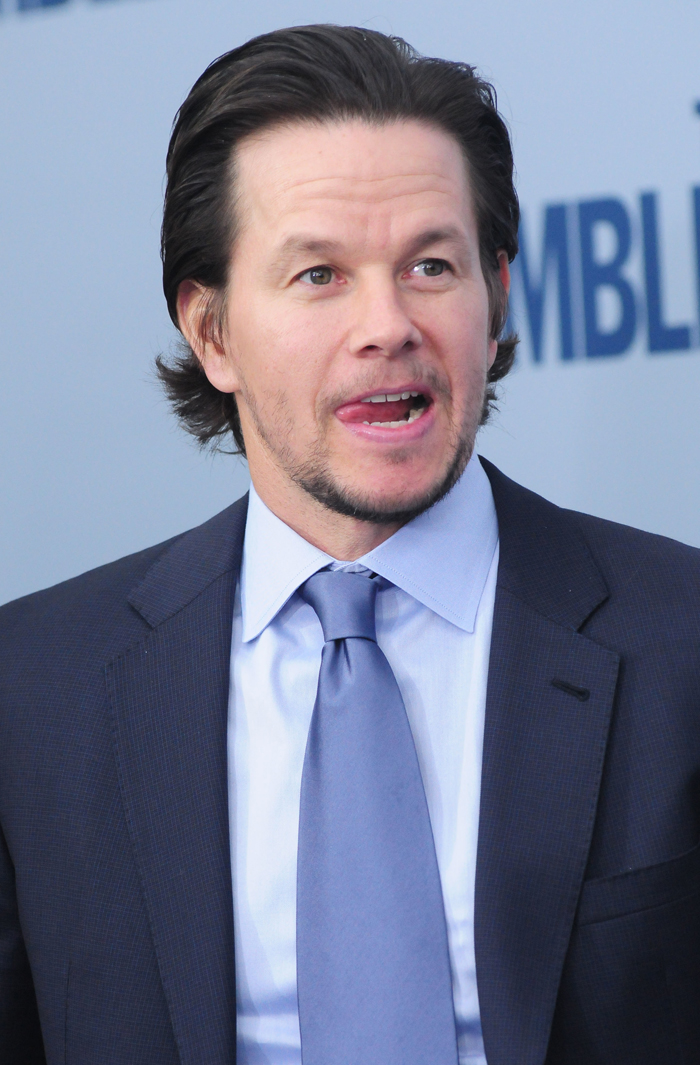 Photos courtesy of WENN