These are photos of Tori Spelling and Dean McDermott at NYC's pricey Trump Hotel a few weeks ago. They splurged because Tori loves expensive vacays, and her coat looks very lavish too. Dean looks like a tool in his ensemble. Season Two of True Tori went out with its usual brand of ridiculousness. Tori made a huge deal out of how she can't pee alone because of their four children. She got angry at Dean for inviting one of his female rehab friends over to help him watch the kids when Tori went out of town. Because Dean's incapable of taking care of his children all by himself? Oh, and the season ended with Dean asking Tori why she's with him and complaining, "I've sacrificed chunks of my soul" for the show.
This week's InTouch has an interview with Dean's ex, Mary Jo Eustace. She's alovely woman who was jilted when Dean started sleeping with Tori the first day they met. Mary Jo had lunch with Tori earlier this season. She was paid $10,000 for her trouble, and the encounter reflected badly upon Tori. All Tori wanted was drama for the cameras, and Mary Jo's incredible poise made Tori look like a d-bag. Now Mary Jo's talking about all the crap she saw that didn't make it on camera:
Dean McDermott's ex, Mary Jo Eustace, believes Tori Spelling is in desperate need of rehab!

In an exclusive interview with In Touch Weekly, Mary Jo paints a disturbing picture of Tori's life behind the scenes, which she witnessed while spending time with the family and filming for their show, True Tori.

"Sadly, now I actually know what goes on behind the scenes in their home and that is even more tragic than what makes it on camera," Mary Jo claims in the new issue of In Touch, on newsstands now. "Tori needs rehab more than him."

She says she accepted Tori and her ex-husband's invitation to appear on True Tori, "to rewrite the narrative that I was the older, bitter wife," Mary Jo tells In Touch. "I wanted to show how we as a blended family could move forward and be civil and respectful."

But she explains that what she saw was disturbing — including fighting in front of the kids and Tori's notoriously cluttered house.

"She needs serious help for the hoarding issue — she's admitted her kids aren't even fazed by her extended hospital stays anymore. And all their fighting in front of the children — it's so dark."

Mary Jo tells In Touch that she also witnessed Tori's crippling insecurity during Hattie's birthday party — obsessing over her mom Candy's interaction with Mary Jo. "Tori came up to me in a panic and said, 'What were you talking to my mother about? My mother takes all my friends.' It was so incredibly sad and disconcerting," she tells In Touch. "She needs counseling to stop blaming her parents for her issues and take responsibility for the things that got her in this situation."
[From In Touch]
Shots fired! None of what Mary Jo says is a huge surprise. We already saw Tori's storage warehouse full of junk, and Tori has whined so much about how her dad wouldn't want her to downsize. Tori has major issues, and she does need help. What's funny is that classy Mary Jo is the one saying it. I wonder if Mary Jo got paid for this story. Get it, girl.
The new issue of Star has a story about how Tori is ruining her children with True Tori. The tabloid interviewed a therapist who hasn't treated Tori's children but says the kids are clearly under a great deal of stress. Yeah. I could have told you that without the PhD.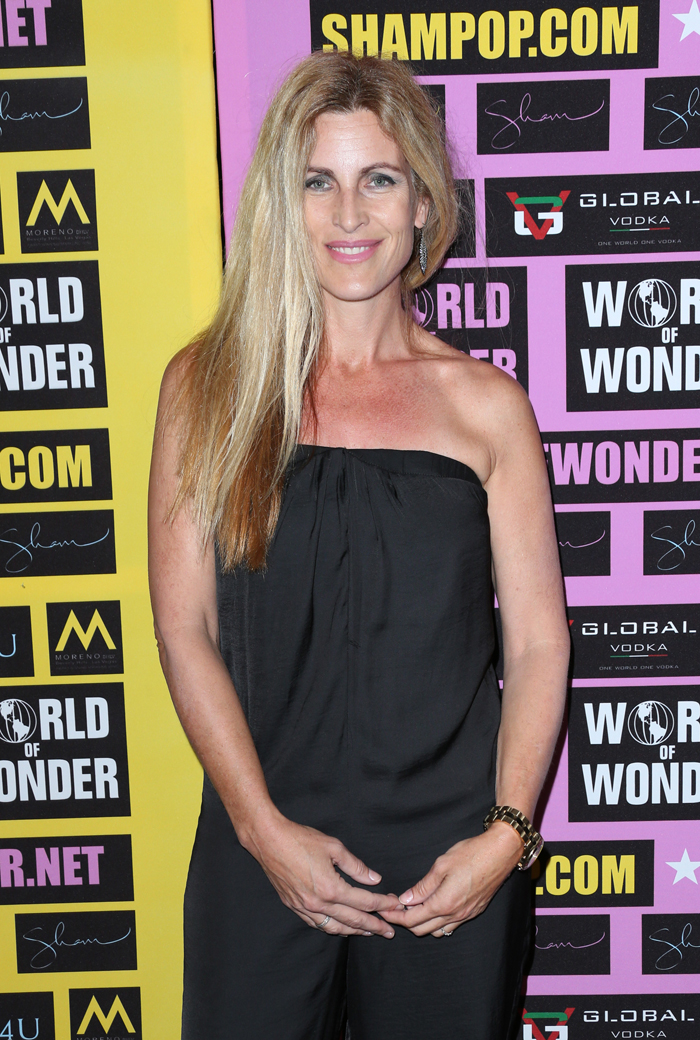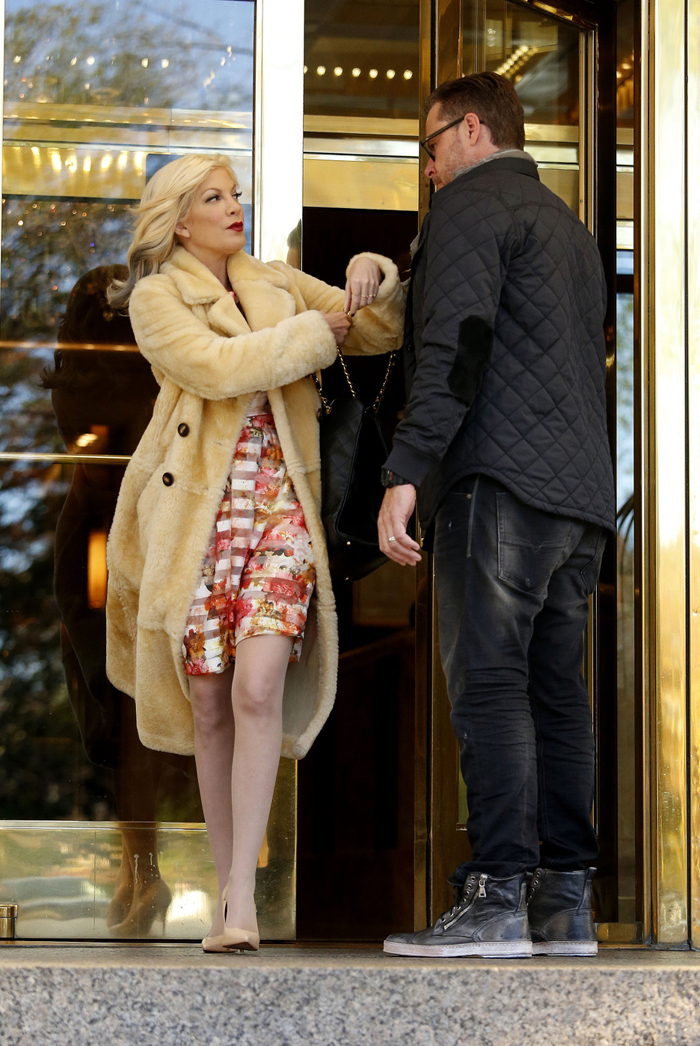 Photos courtesy of Pacific Coast News & WENN