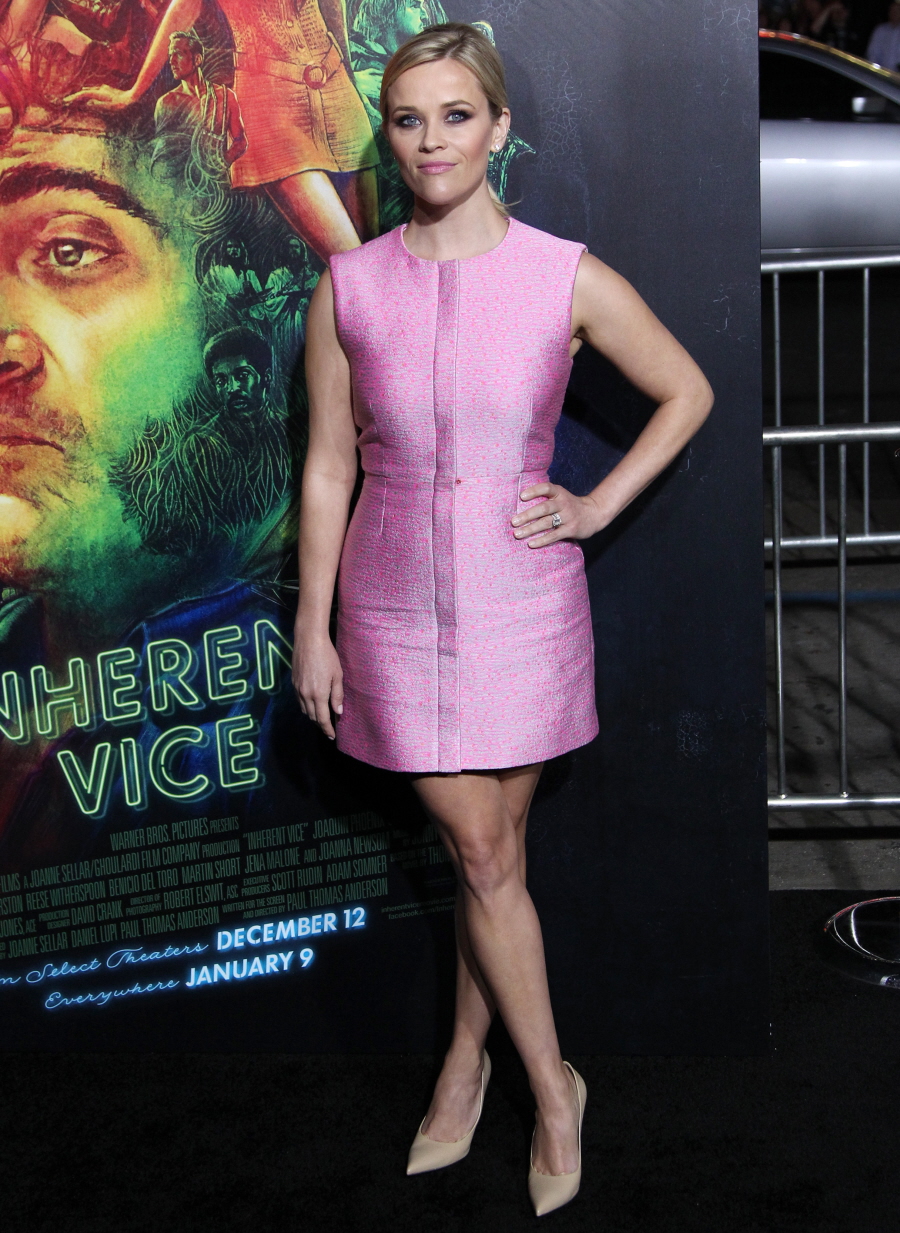 Here are some photos of Reese Witherspoon at Wednesday night's LA premiere of Inherent Vice. Can I just say… I completely forgot that Reese had on-screen history with Joaquin Phoenix. Like, I've written about Inherent Vice a few times, and I just didn't put it together that this was an on-screen reunion for the Walk the Line lovers. Did I ever tell you guys about my theory that Joaquin and Reese had some kind of thing while they were working together on Walk the Line? It was towards the end of her marriage to Ryan Phillippe – although they managed to grin and bear it throughout the awards season – and Joaquin always seemed to have a special affection for Reese. I have no idea if it actually happened, but I prefer to think that it did.
For the LA premiere, Reese wore this pretty pink Balenciaga dress. It works. It works on her, she styled it appropriately, and it wasn't too "look at me!" especially given that her part is this film is supporting. Reese hasn't really been killing it on the red carpet this fall, but she hasn't worn anything bad either. She's been mixing it up, trying different looks, and I'm actually excited to see what she does for the awards shows.
As it turns out, Reese's Oscar campaign has been working out pretty well. She got a Golden Globe nomination and a SAG Award nomination, and there's every reason to believe she will be on the Oscar shortlist in January. I actually think Reese is one of the "sure thing" Best Actress nominees, along with Felicity Jones (Felicity is surging) and Julianne Moore. Everybody thinks that Julianne will definitely win, which means that this race could get a major shakeup if the SAGs or Globes anoint someone else. The question is also: "Who will get the other two Best Actress slots?" Jennifer Aniston? Rosamund Pike? Amy Adams?
Also: Reese is on Twitter, which I always forget. She's pretty good at it – she doesn't engage with crazies and she's usually just tweeting about work stuff. She tweeted her reactions to her nominations – go here to read.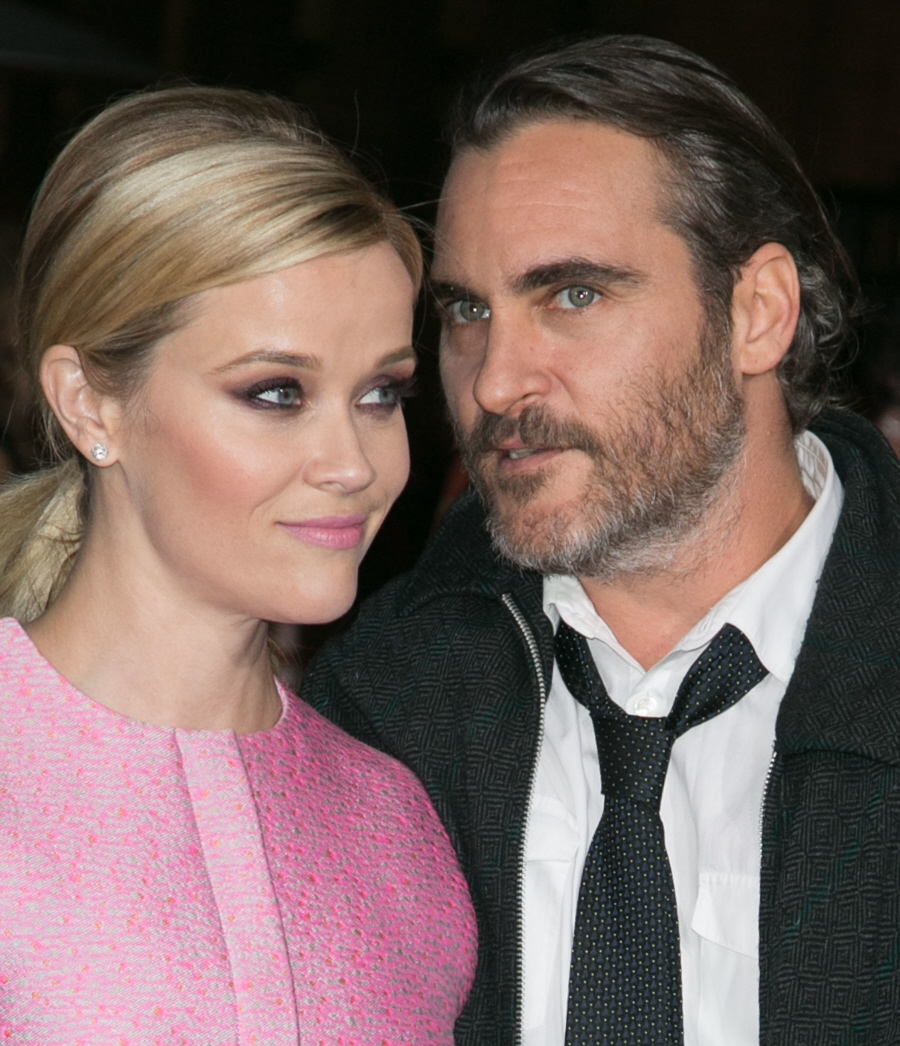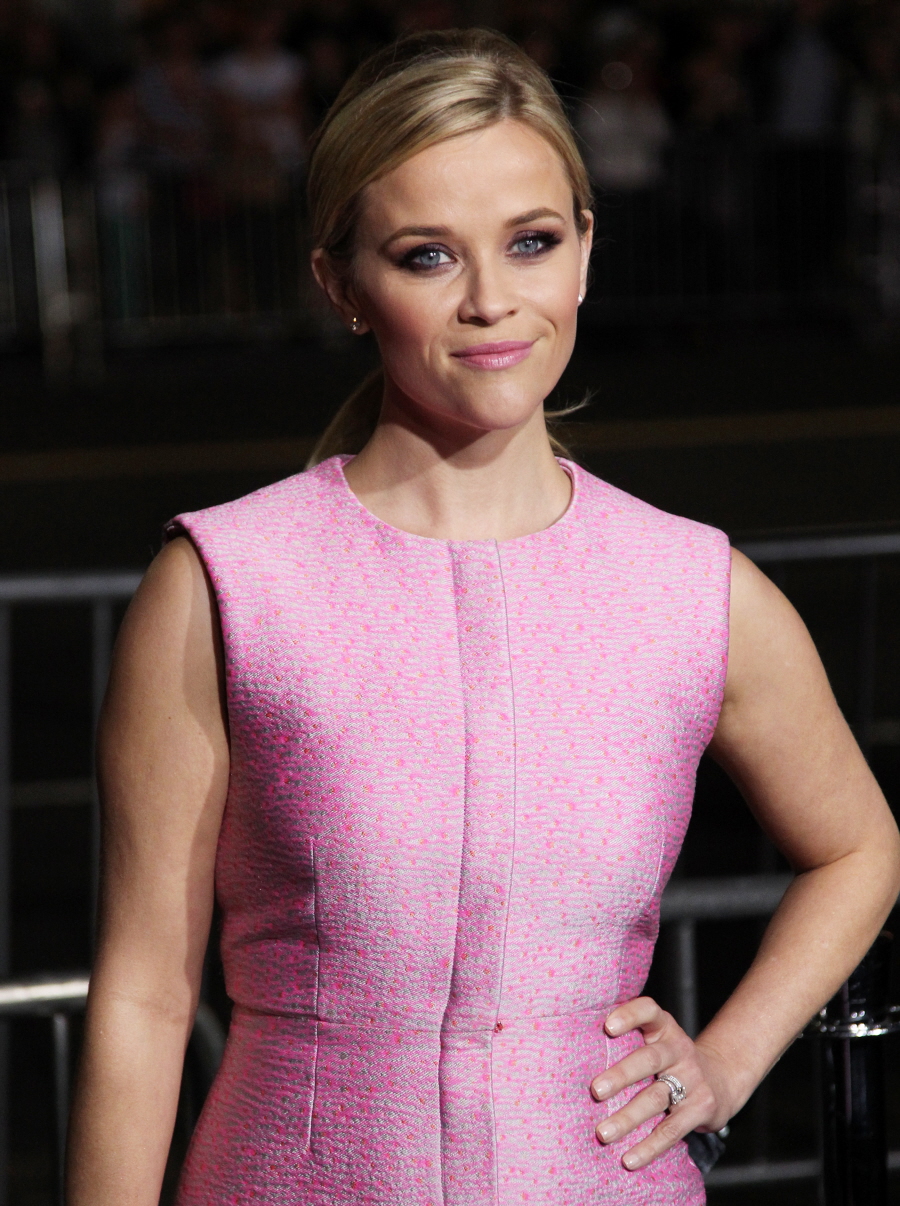 Photos courtesy of WENN.