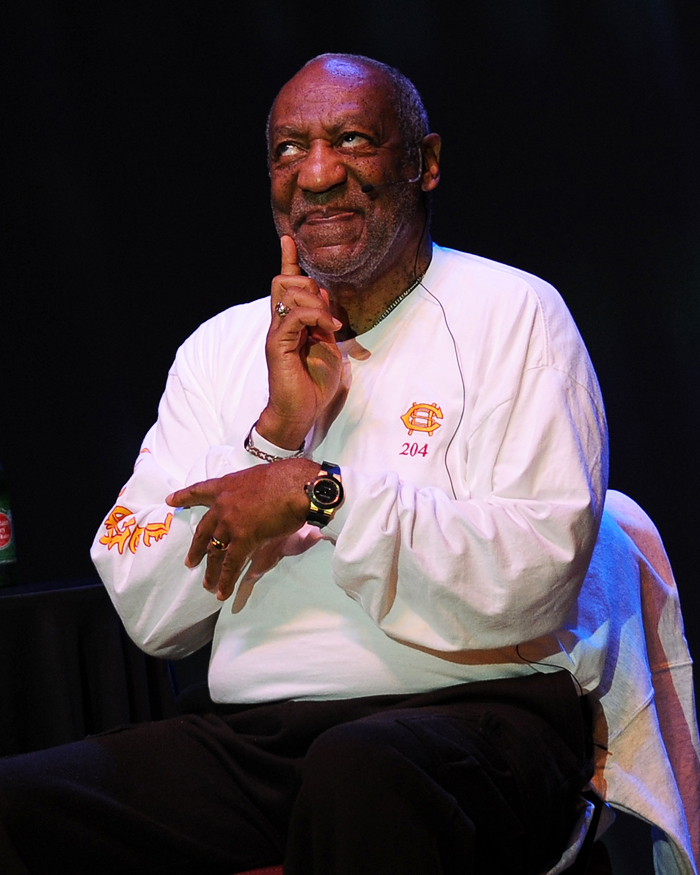 Something in Bill Cosby must have snapped after Beverly Johnson's powerful essay about how he drugged her in the 1980s. Her story, along with all of the other sexual assault claims, paint a compelling picture (one that cannot be ignored). According to all these allegations, Cosby got away with his misdeeds for decades. He's only upset because he's finally being called out in a huge way. Cosby tried to make fun of his press ordeal during his comedy routine. He also tried to pressure a journalist into deleting his refusal to talk about the accusations. Thank goodness the AP released that video, which goes miles in revealing what lengths Cosby will to go in an effort to protect his "fatherly" reputaton.
Cosby hasn't said much about the accusations against him, but he's has had enough of this downfall business. He couldn't resist talking to the New York Post. Here's Cosby digging a bigger hole and trying to make everything about race:
Bill Cosby broke his silence Friday, albeit briefly, to lecture the media on remaining "neutral" and to say that his wife is standing by him.

Reached at his Massachusetts home, the star declined to address the rape and sex abuse allegations from an ever-growing list of women that now includes supermodel Beverly Johnson.

Instead, Cosby, 77, said that the African-American media — for which this reporter often writes — should be impartial.

"Let me say this. I only expect the black media to uphold the standards of excellence in journalism and when you do that you have to go in with a neutral mind," Cosby said.

The comedian, who is being represented by the Manhattan-based crisis-management company Hiltzik Strategies and attorneys Martin Singer and John B. Schmitt, said he has been advised not to talk to reporters about the ongoing allegations. More than two dozen women have publicly claimed that the Fat Albert creator drugged and raped them. The allegations span at least four decades, beginning in the 1960s.

Cosby sounded upbeat on the phone, but said he couldn't address the specific allegations.

He did, however, wax poetic when asked how his wife of more than a half-century, Camille Cosby, was holding up under the strain of the allegations.

"Love and the strength of womanhood," he said. "Let me say it again, love and the strength of womanhood. And, you could reverse it, the strength of womanhood and love."

Then Cosby cut off the conversation. "They don't want me talking to the media," he said.
[From Page Six]
Ugh. This guy is so shameless. He has the nerve to talk about the "strength of womanhood" with all that's been revealed. Cosby is still trying to manipulate people into doing his bidding. He can't resist using his celebrity to lay the guilt on thick with what he calls "the black media." Of course he refuses to talk about the actual claims against him. Because he believes people are zeroing in on him because of his race. Not because of his actions. He's so transparent.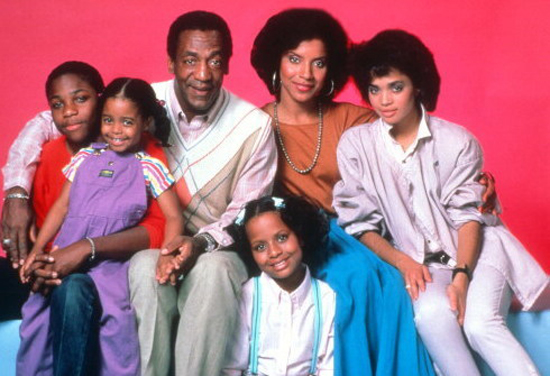 Photos courtesy of WENN