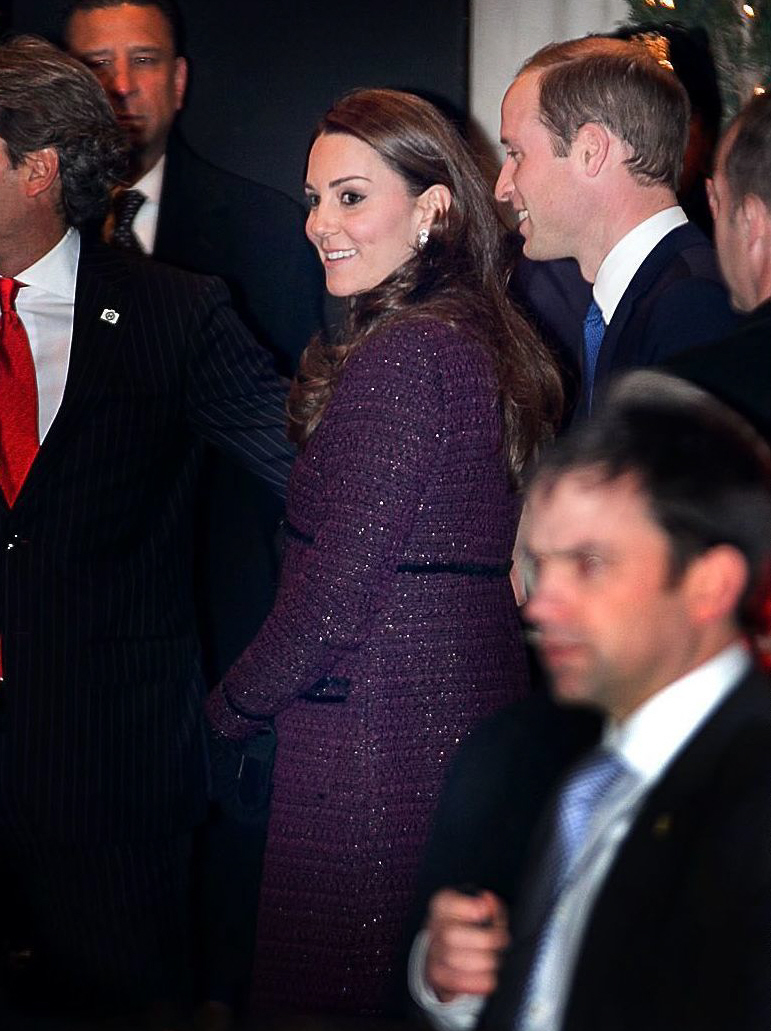 Many people have noted over the past few years (and beyond) that Duchess Kate and Prince William largely live separate lives. They spend special occasions together, they do some royal work together, they sometimes vacation together, but they can easily go weeks, perhaps even a month, without seeing each other. William is off doing his thing with his "studies" (or whatever he's doing now?) and Kate shops, decorates, stays at her mom's house or at Anmer Hall while William stays in London (or vice versa, William stays at Anmer while Kate is in London). This is very much an old-school royal marriage – William gets to do what he wants as long as he's discreet and Kate raises the children (with the help of nannies and extensive staff) and has a lot of free time to shop and pamper herself. A lot of aristocratic and upper-class marriages work this way, and it's fine. Whatever works for them – although don't try to sell me the "fairy tale" of their incredible love story, you know?
My theory has always been that William controls this aspect of their marital arrangement – if he wanted to spend more time with his wife, he would. But he wants to spend time away from her, so he does and Kate doesn't get much of a say in it. My thought is that everything is simply done to William's specifications – if Kate does not attend an event, it's because William doesn't want her there. But The Daily Mail is now trying to make it sound like Kate has made the choice to avoid any social situations involving certain hard-partying friends of William.
The Duchess of Cambridge's absence from a number of key social occasions – leaving her husband William to attend alone – is raising eyebrows among high society friends, I can reveal. A few have even suggested she is trying to avoid some of William's friends, particularly those who are a little too fond of partying.

In total, Kate – who was with William in the US last week – has been absent from her husband's side at eight major occasions, including four weddings and two holidays in the past year. She also missed the christening earlier this month of Zara Phillips's daughter Mia. When I asked Palace aides why the Duchess missed the baptism, they did not blame a recurrence of Kate's acute morning sickness, but nor could they provide a reason. Kate was seen shopping in Norfolk three days beforehand. She was also pictured shopping on the day William's closest friend Tom van Straubenzee married Lady Melissa Percy, the Duke of Northumberland's daughter, last year. William was Tom's best man.

In May, Kate remained in Britain as William's pal Guy Pelly tied the knot with socialite Lizzy Wilson in Memphis and, recently, the Duchess missed a charity carol concert in honour of her husband's late friend Henry van Straubenzee. Both William and Prince Harry gave addresses, while her sister Pippa was among the 800-strong congregation.

A source tells me: 'People have noticed she's rarely by William's side when he socialises – it gives the impression she wants to avoid some of his friends.'

Another chum added: 'It would be nice if Kate was out and about a bit more with William's friends because some of them don't know her very well at all. She doesn't like drunken behaviour, but some of them like to party. One drunken incident recently put her off one of William's close female friends, and Kate wasn't afraid to let her know she disapproved of her sloppy behaviour.'

Before they married, Kate, 32 – who is five months pregnant – rarely missed a chance to be by the Prince's side at major events. She does, of course, have to take care of Prince George these days – though utterly delightful, I'm told he can, like most toddlers, be something of a handful. I also gather there are days when Kate is relieved she has a nanny and her mother Carole on hand.
Ha, I love this: "One drunken incident recently put her off one of William's close female friends, and Kate wasn't afraid to let her know she disapproved of her sloppy behaviour." God, I would love to know which of William's "close female friends" was a drunk, sloppy mess and I would love to know what Kate said to the drunken trollop. You think it was Jecca Craig? Cough. Anyway, I think Kate probably is a tight-ass and a wet blanket for William's fun times, but I kind of doubt she's the one avoiding William's friends. It's more like William asks her to stay home so he can enjoy himself. It's funny to me that no one asks William why he doesn't avoid his hard-partying friends, you know?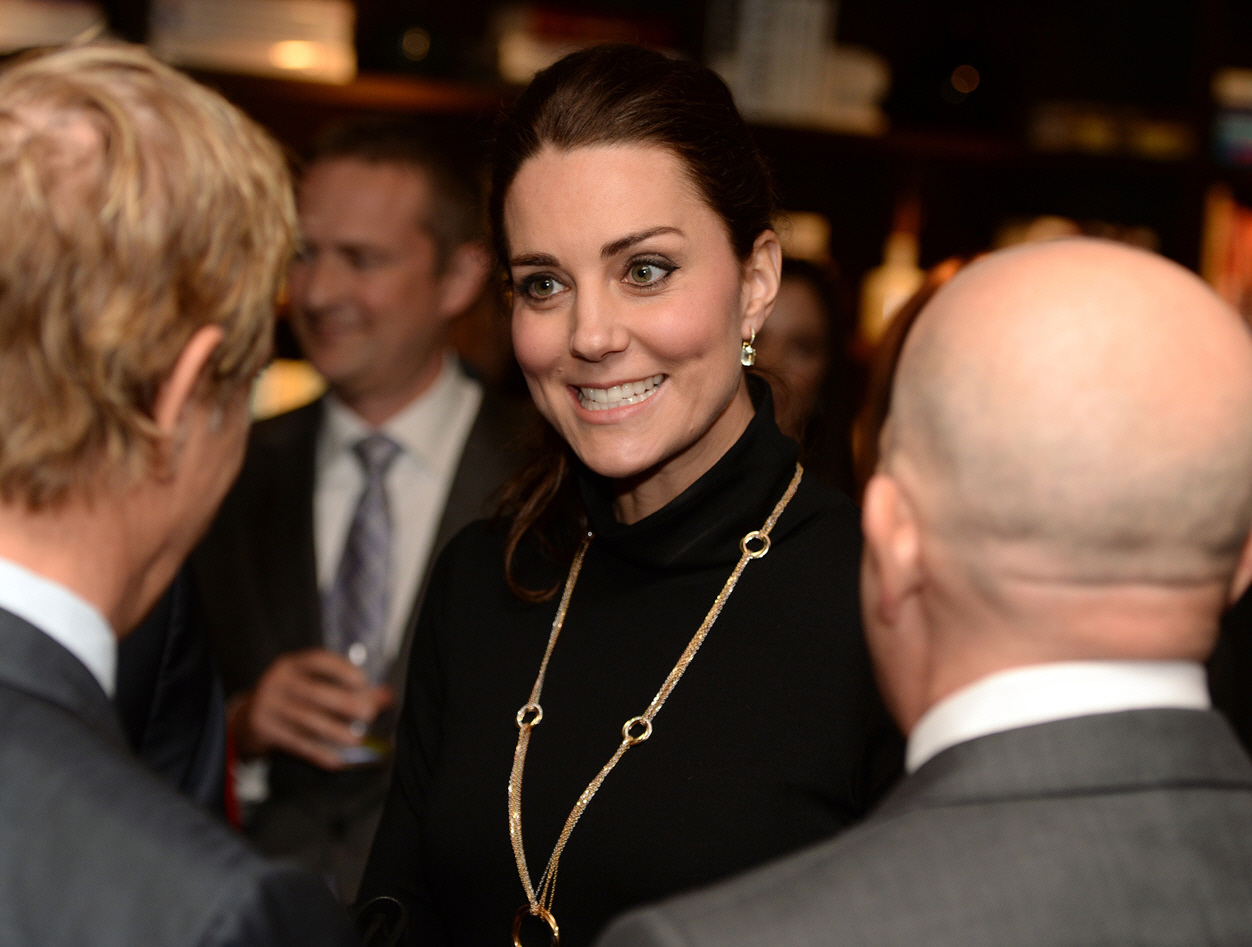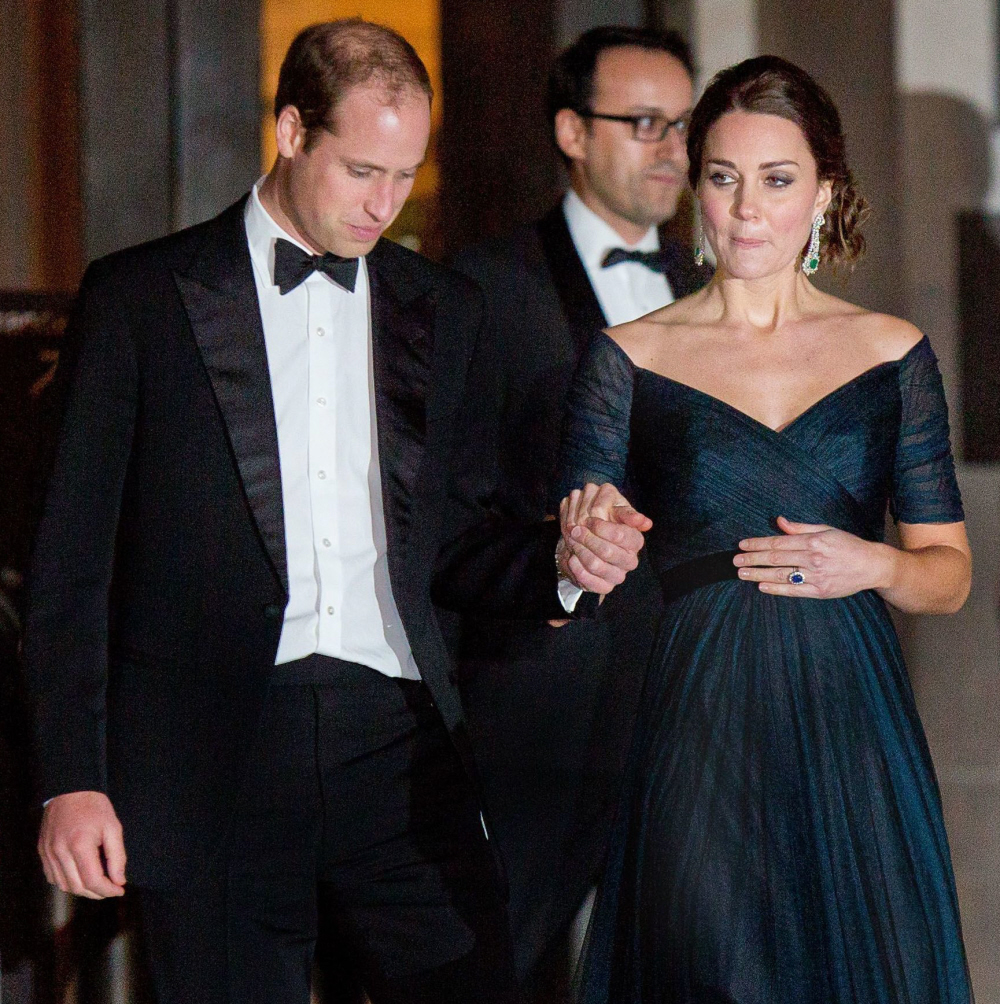 Photos courtesy of WENN, Pacific Coast News.