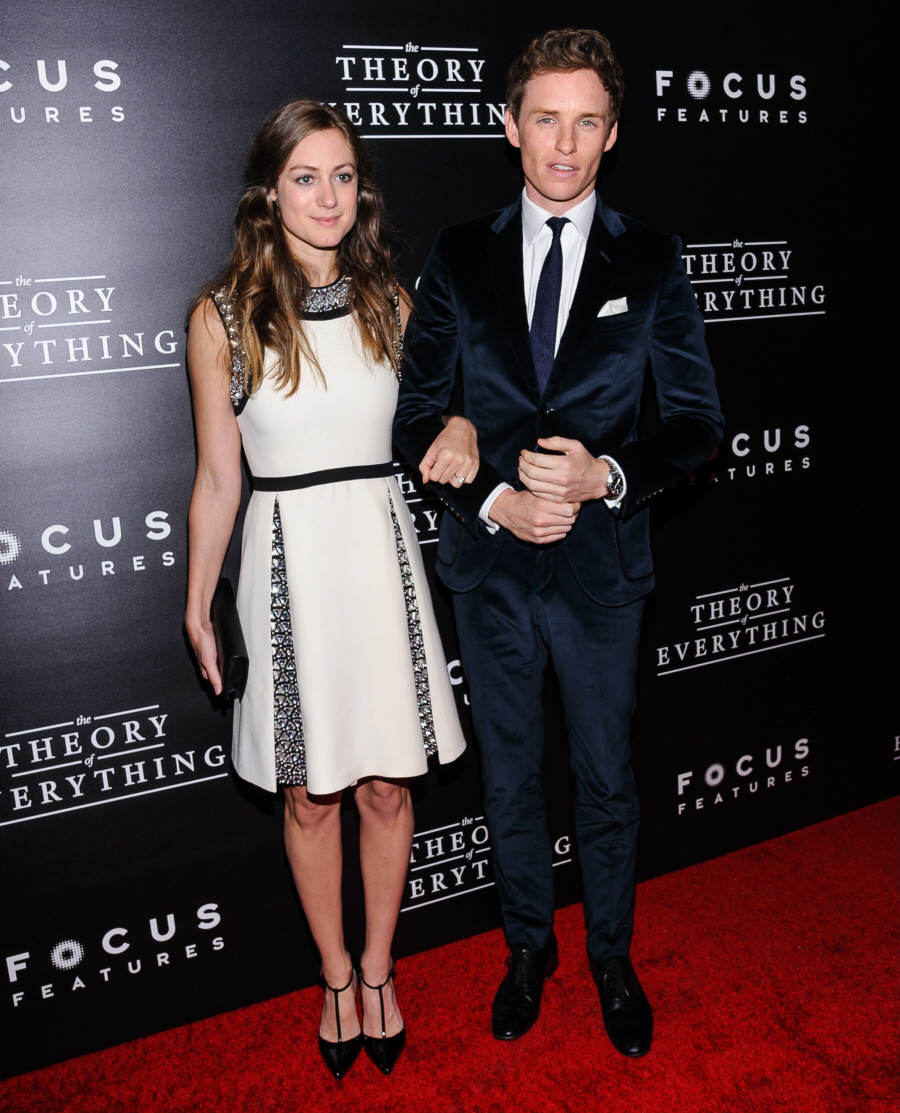 Months before Benedict Cumberbatch SHOCKED the world by announcing his engagement to Sophie Hunter in the announcements section of The Times, Eddie Redmayne did the exact same thing. Eddie and his fiancée Hannah Bagshawe announced their engagement publicly too, and they did it through The Times and there was very little fuss about it. Mostly because Eddie and Hannah have been together for a few years, plus she had already walked several red carpets with Eddie as his girlfriend. His fans knew about her, he had talked about her in interviews, and almost everyone was really happy for him. He managed to find a balance between maintaining some privacy and publicly celebrating his love. It was lovely. And now Hannah and Eddie have gotten hitched!
Eddie Redmayne is a married man. The Theory of Everything star, 32, tied the knot with fiancée Hannah Bagshawe on Monday at Babington House in Somerset, England, his rep confirms to PEOPLE.

"I am happy to confirm that Hannah and Eddie married today," the rep says in a statement. "They celebrated with a small number of close family and friends."

Redmayne and Bagshawe were engaged over Memorial Day weekend. The actor has been nominated for both Screen Actors Guild and Golden Globe awards for his portrayal of theoretical physicist Stephen Hawking as the role continues to garner Oscar buzz.

"It shows that the people seem to be responding to it," Redmayne told PEOPLE last week. "As an actor, if you're lucky enough to tell interesting stories about interesting people, then that's a dream. But when they touch a nerve or connect people, that's even better, so it does feel like an extraordinary thing. I'm just really happy right now."
Us Weekly says that the wedding was an "evening candlelit ceremony" with a theme of "Winter Wonderland." Us Weekly's sources also say that Hannah was "taking the lead on everything" with the wedding planning and Eddie was "just trying to make her happy but doesn't want it to be a huge affair."
In case anyone wants to build some sort of Oscar campaign conspiracy theory… I don't think there's much there. He's been talking about their winter wedding for months now, long before he knew that he was being shortlisted for Best Actor at every major awards show. I think Eddie and Hannah are just in love and they planned their wedding completely separate from the awards hoopla. Congrats to them! God, I hope Benedict Cumberbatch doesn't try to pull off some "secret wedding" to Sophie before the Golden Globes.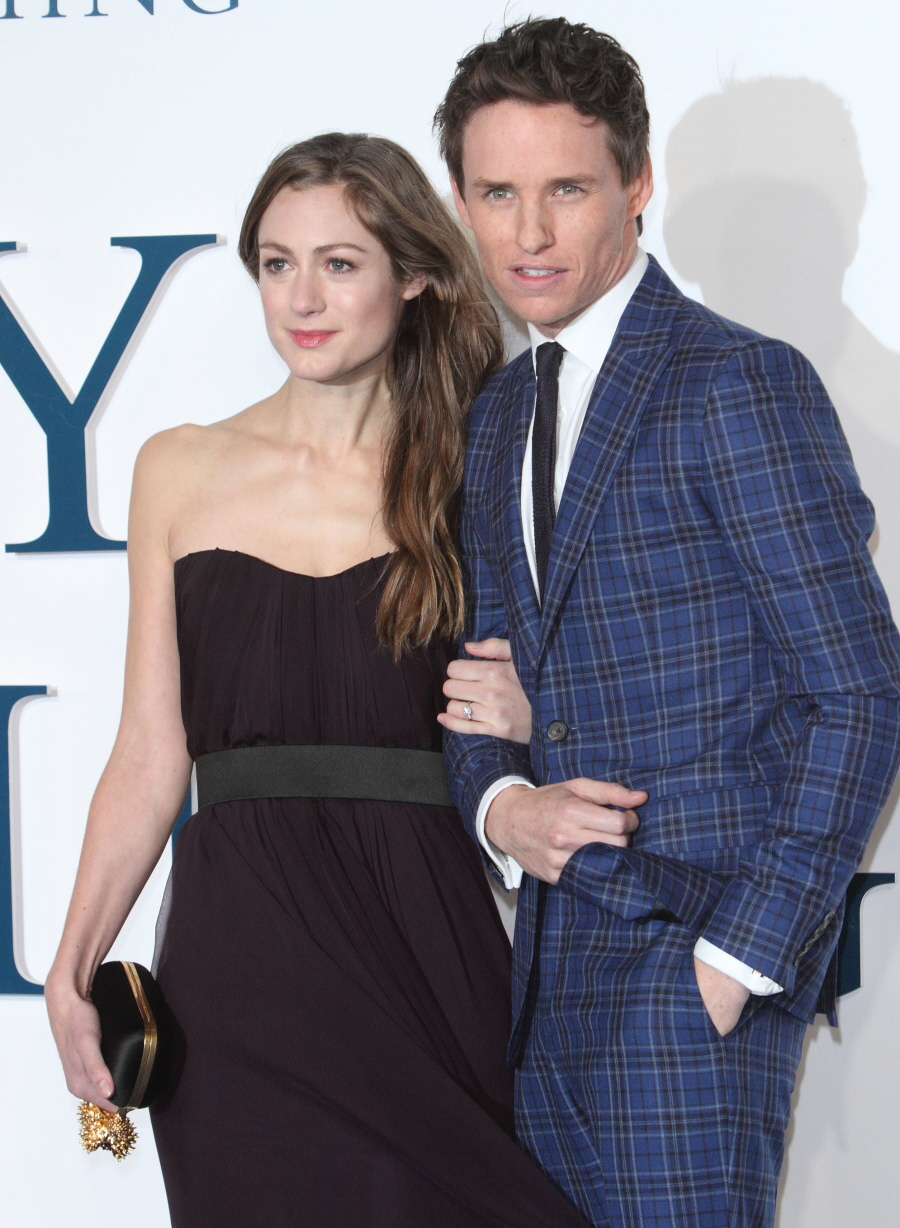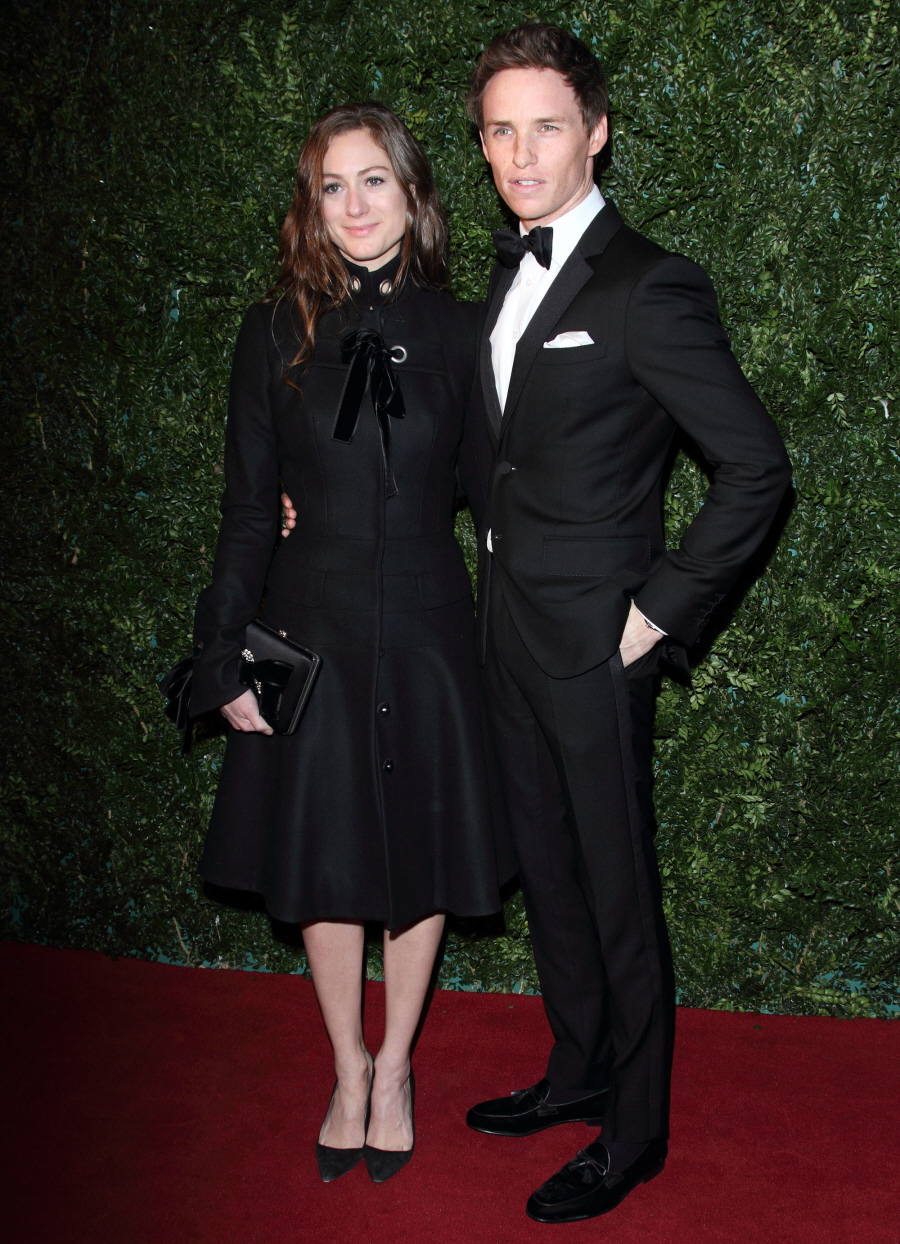 Photos courtesy of WENN.