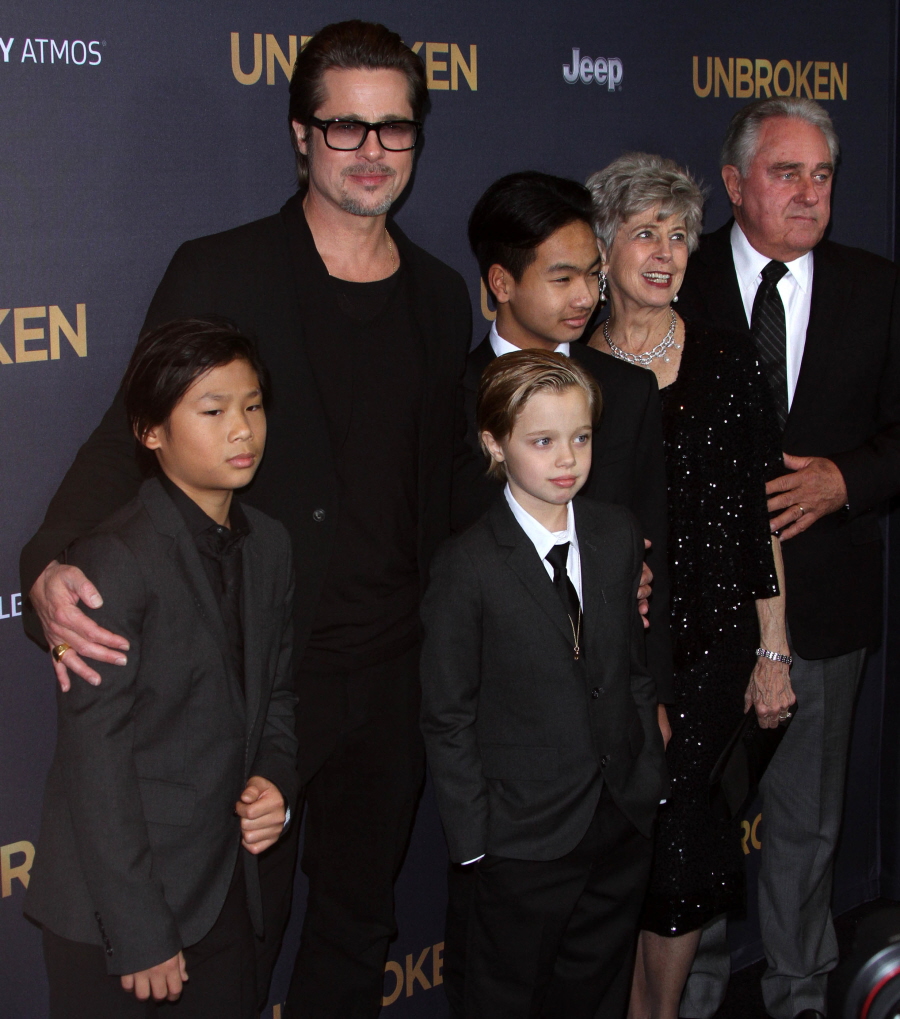 Here are some photos from last night's LA premiere of Unbroken. No Angelina Jolie, obviously. She has chicken pox, so she was probably at home, fighting the urge to scratch and maybe eating some soup with Vivienne, Knox and Zahara. Do you think Zahara makes soup for her mom when La Jolie is feeling itchy? I do. So last night, in Angelina's place, Brad Pitt walked the carpet with Maddox, Pax and Shiloh. They all wore suits and looked very snazzy. Brad's parents were there too – apparently, they were already coming in for the premiere (and perhaps to stay through Christmas?) and they just decided to attend the premiere in Angelina's place.
As for how Angelina is doing, Brad told E! News, "Her spirits are high. A little spotted and a little itchy, but her spirits are high." God, I hope so. I hope she rallies. I hope she manages to make all of the h8rs crazy with how much she wins at life.
I'm also including some photos of the Unbroken stars at the premiere, including Jack O'Connell, Garrett Hedlund, Jai Courtney and Miyavi. Miyavi's style is amazing! And Garrett brought his girlfriend Kirsten Dunst, who looks great in that Vivienne Westwood dress.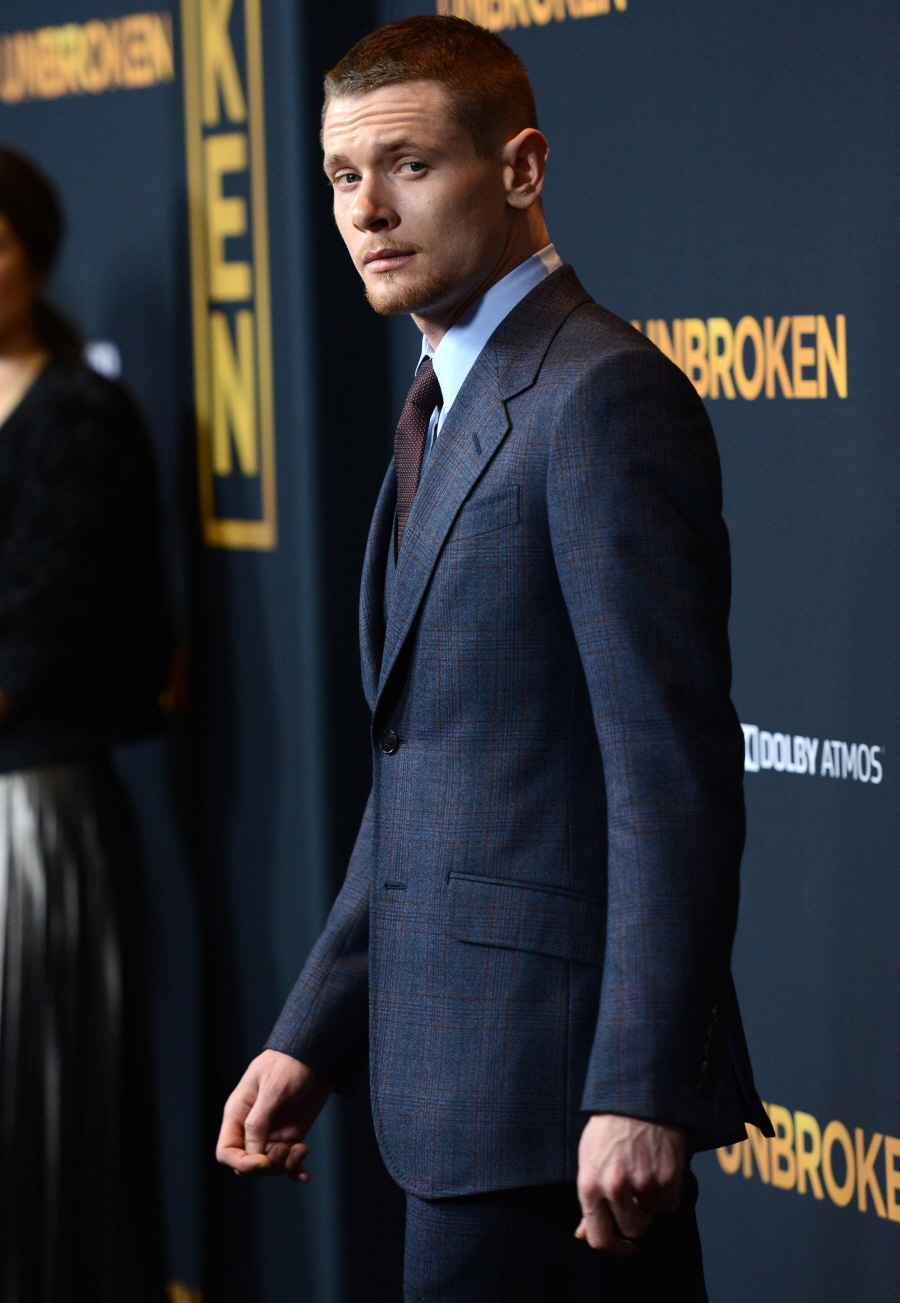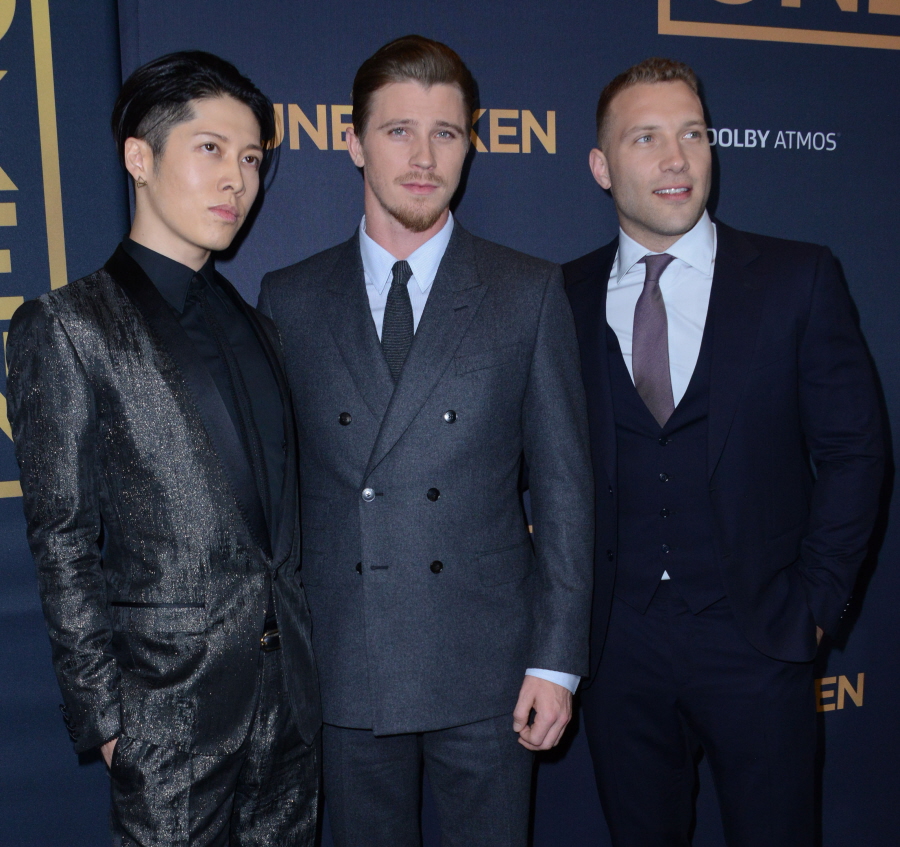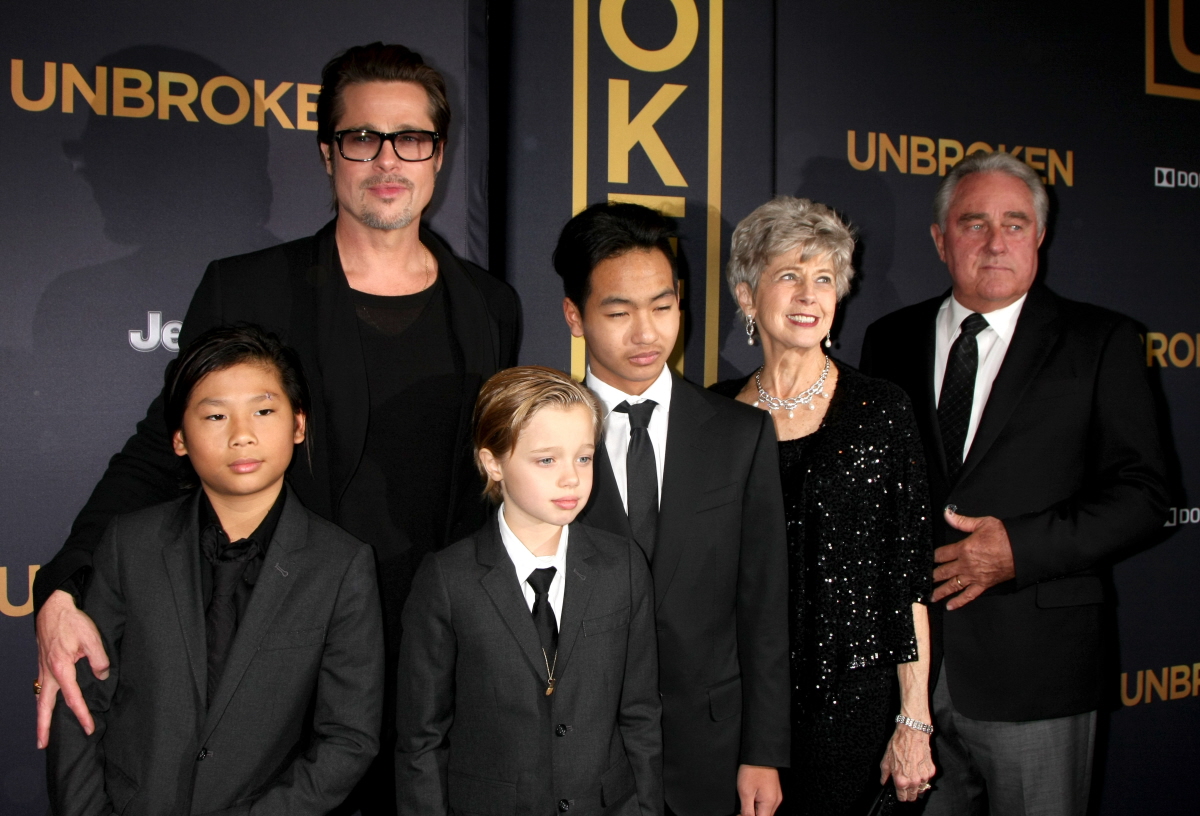 Photos courtesy of WENN, Fame/Flynet.