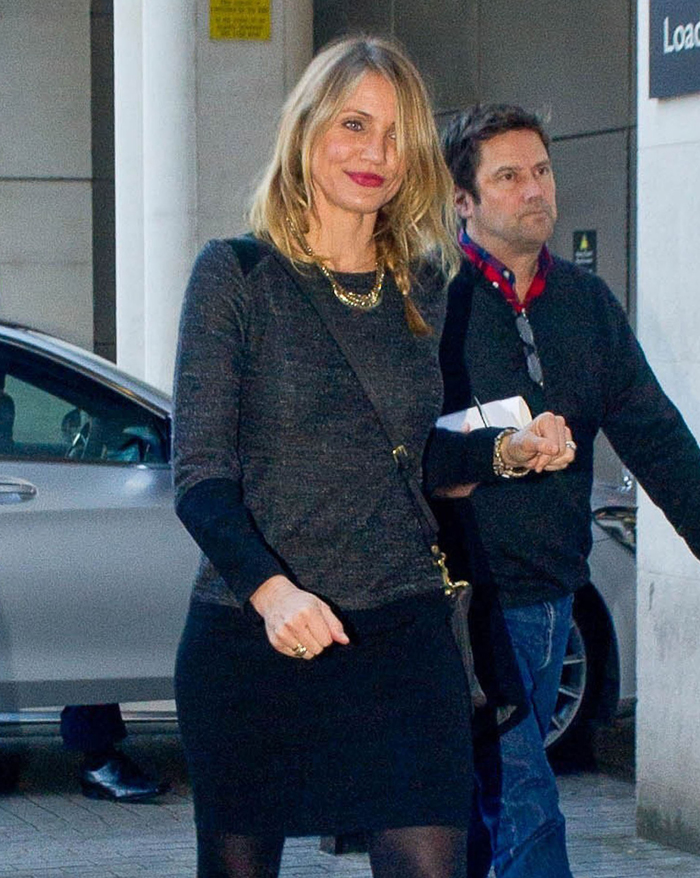 Cameron Diaz has been wearing a ring on her special finger for weeks, and the press has had a grand time speculating about what that means. Of course. She and Benji Madden started dating in May, and we started hearing marriage buzz in July. The tabloids also said Cameron totally wanted to get preggers with Benji, which seemed like a fake story. Cameron has always said she doesn't really want kids. She insisted not being married at age 42 didn't make her a spinster, and she was correct.
The tide has changed. Maybe this is what happens when a woman finally dates a guy who doesn't treat her like crap. Us Weekly has spoken to multiple sources, and all say that Cameron and Benji are engaged:
Cameron Diaz is engaged to her boyfriend, Good Charlotte rocker Benji Madden, multiple sources confirm to Us Weekly.

The Charlie's Angels actress, 42, who has previously dated Justin Timberlake and Alex Rodriguez, amongst others, first stepped out with Madden, 35, in May of this year. And after a whirlwind seven-month romance the happy couple are ready to make things official!

"Everyone thinks it's wild but are so happy for them," one source told Us. "Benji always tends to fall in love easily, but this time it's for real and he landed a great girl. They obviously both make each other incredibly happy and there's nothing better than that."

In September, a friend of the couple revealed to Us that Madden (whose twin brother and bandmate is Joel Madden, husband of Nicole Richie), was keen to do things right when it came to his relationship with Diaz.

"He is more traditional then her," the pal said. "She really doesn't care about getting married but wants babies. He wants to get engaged and married first."

In fact the couple have Diaz's pal (and soon-to-be sister-in-law) Richie to thank for their happiness.

"I approve of anything that's going to make Benj happy," the mom-of-two told Watch What Happens Live's Andy Cohen back in July. Did she set them up? "Yes," she answered. "I'm going to take responsibility for everything!"

Another family member who will be skipping with joy about their happy news is Diaz's mom, who is a big fan of the heavily tattooed rocker.

"Billie has been gushing about Cameron's new relationship," a source told Us previously of the union. "She absolutely loves Benji and she hopes this is the man her daughter will finally settle down with."

Looks like mom got her wish!
[From Us Weekly]
This is crazy! The tabloids recirculated this same story for weeks, and this week's issue of The Enquirer had another one. Now it's actually true? If these two kids are really engaged, I wish them all the best. God only knows they've both dated some of the biggest duds out there. Benji got with Paris Hilton back in the day, and he made out with Miley Cyrus last year. As for Cameron, every guy she's dated — Timberlake, Matt Dillon, Diddy, A-Rod — has treated her terribly. So this engagement can only be a good thing, right?
Right. Oh … and Annie hits theaters today. Just FYI.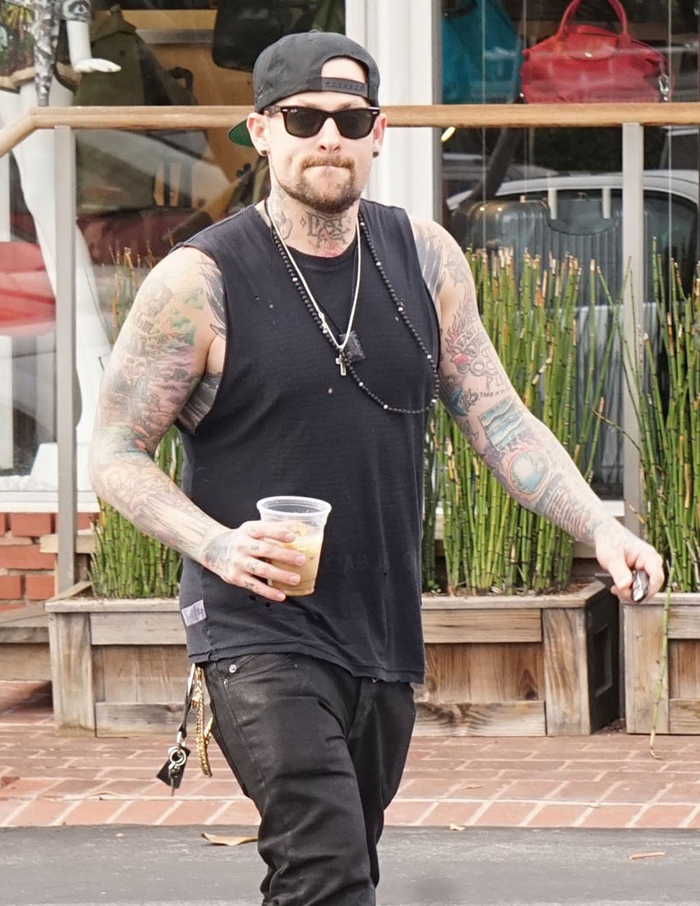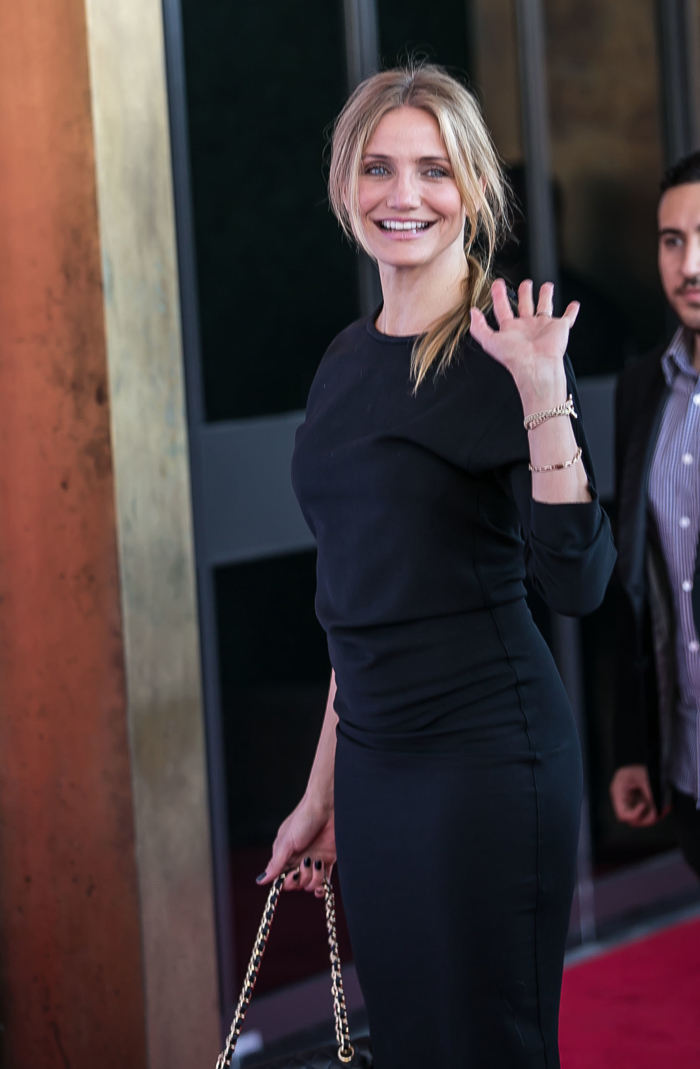 Photos courtesy of Fame/Flynet & WENN