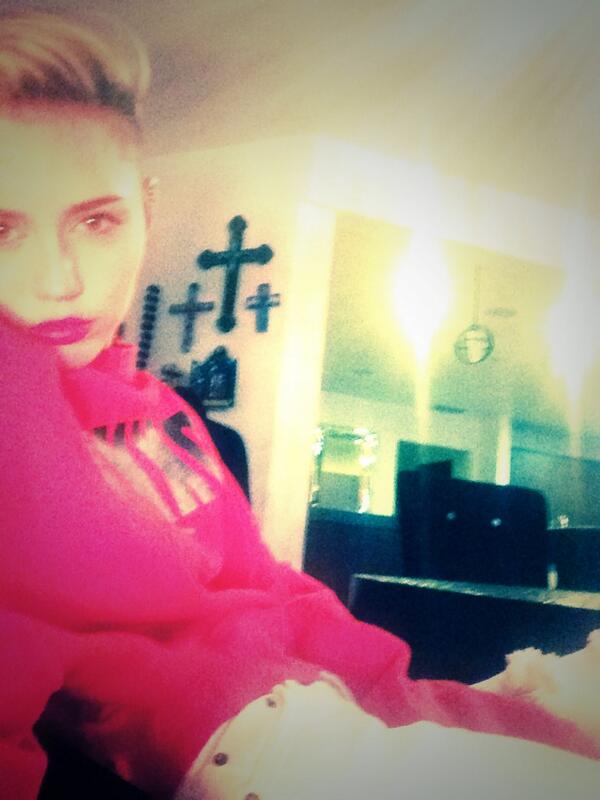 Miley Cyrus is bored off her ass, y'all. Really. She captioned the above Twitpic with "Sundays consists of sitting by the fire by myself bored." I guess BFF/enabler Cheyne is off duty on Sundays, but it's sad that Miley doesn't know what to do with herself besides party. My grandma always told me there are never boring subjects, just boring people. Well Miley has come down off her twerking cloud and realized there's not much else that interests her. This is her second publicized round of boredom in as many months. She'll soon be heading off for a disastrous tour where she'll (temporarily) score $500,000 per night. Still she's all "FML."
It's worth noting that Miley's current Twitter profile pic is the latest InTouch tabloid cover with a cover story that shouts, "I need help!" Miley laughs at these stories, but she was the one partying with an open bottle of liquor in the back of a car on Halloween. This wouldn't be such a huge deal (she's 20) if she didn't insist she hates drinking alcohol. The Mail has photos of Miley in a car with Benji Madden, twin brother of Joel (Nicole Richie will not be happy about this). The Mail claims Miley and Benji were making out all night long. I believe it because Miley indiscriminately makes out with everyone now:
Miley Cyrus seems to have finally moved on from fiance Liam Hemsworth.

MailOnline can exclusively report that during a Thursday Halloween party that took place in West Hollywood nightclub Bootsy Bellows, the twerker was spotted "making out" with rock star Benji Madden.

"They seemed really into each other," an eyewitness tells MailOnline exclusively. Miley's rep did not return calls to MailOnline.

Leaving together: That's Benji (right) with his makeup washed off and Miley (left) with her purple Lil' Kim wig still on

Miley, who looked "amazing" in her Lil Kim outfit, was introduced to Benji through a friend at Adam Lambert's Halloween Party Powered by CIROC, says the source.

"Soon they were flirting and talking very closely. Then they shared a kiss. They left Bootsy Bellows together around 1 am," an eyewitness who was at the event tells MailOnline.

"They tried to be discreet by sharing a car with some other friends but it was clear they were leaving as a couple."
[From Daily Mail]
E! Online confirmed the confirmed the "makeout sesh" with two separate sources. Honestly, I don't know much about Benji and wouldn't know a Good Charlotte song from any other late 1990s radio music. Benji's supposedly a nice guy, but he dated Paris Hilton for about a year, which makes him suspect. Benji (I think) is the twin on the left on this photo, right?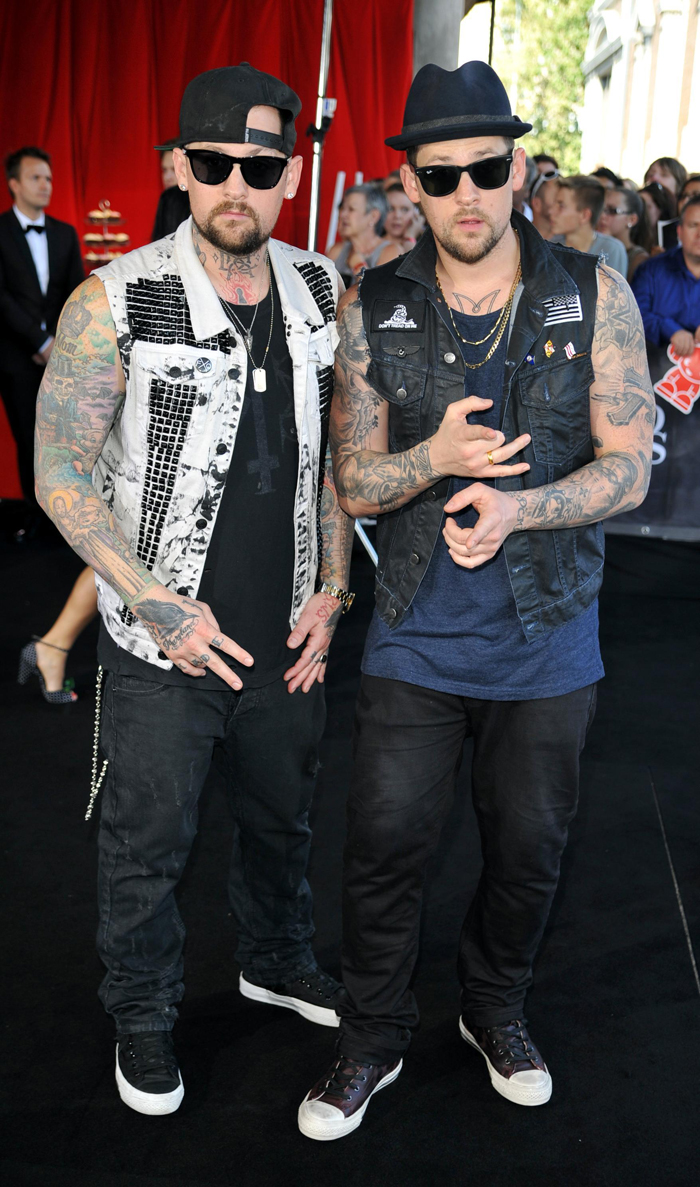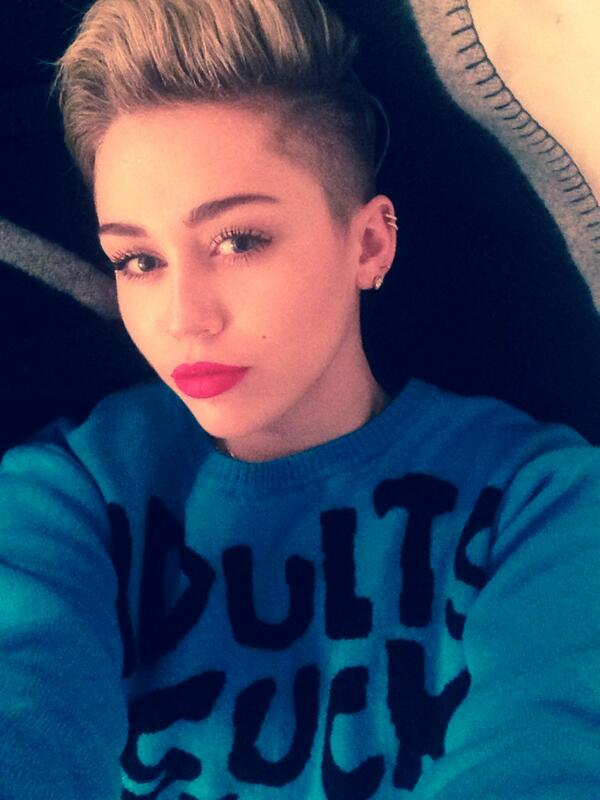 Miley's dogs sure do love her Chanel blankie.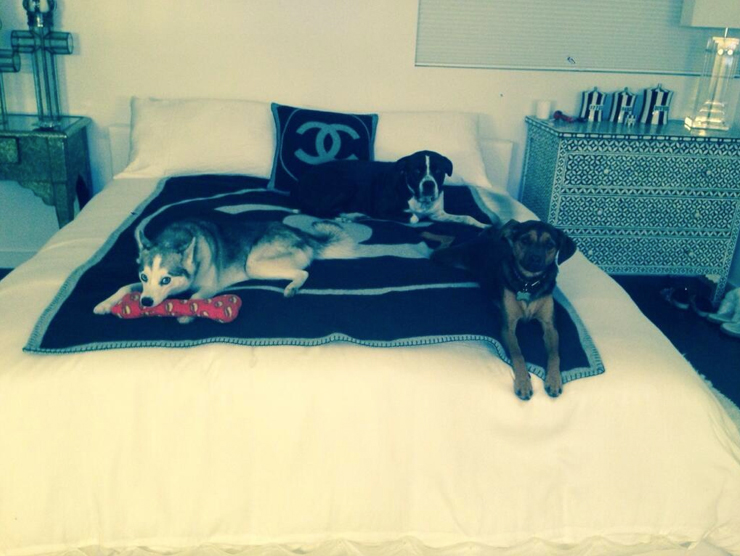 Photos courtesy of Miley Cyrus on Twitter, Fame/Flynet & WENN