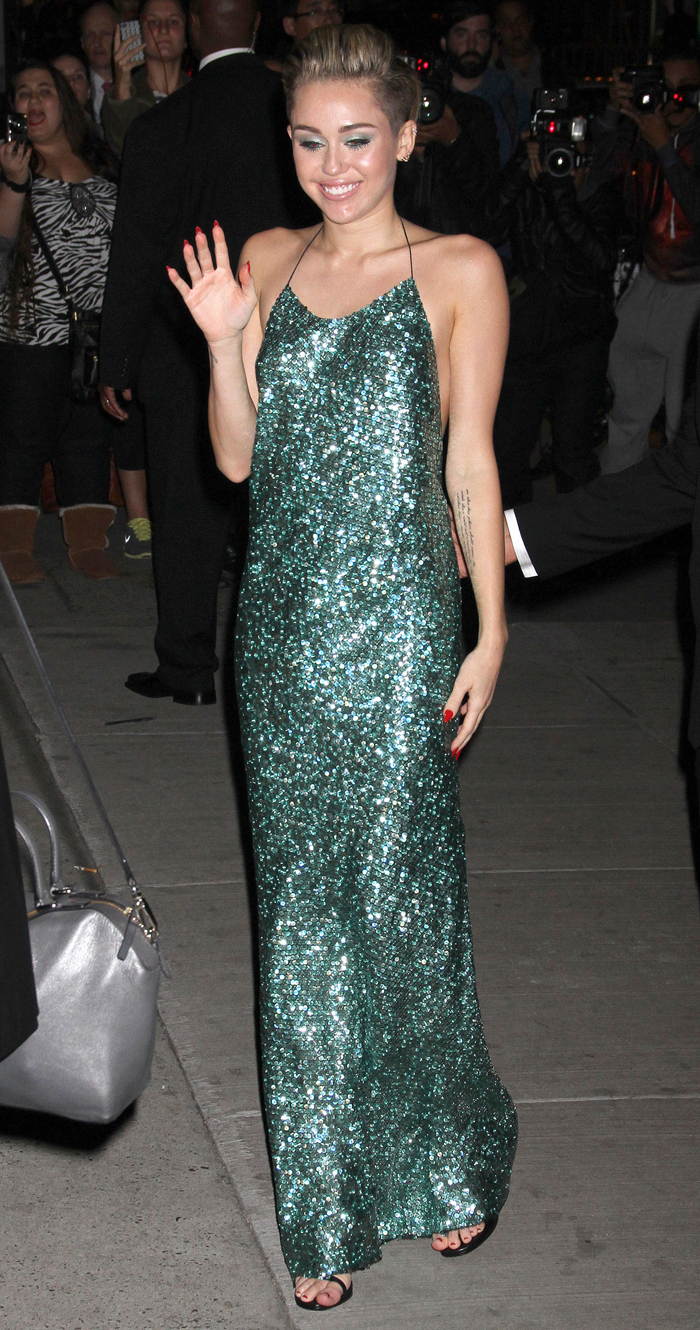 Kaiser has already covered most of the pictures from last night's Night of Stars event. Here's the straggler of the bunch — Miley Cyrus in Marc Jacobs. Miley was on hand to present Marc with the Superstar Award, and she really dressed down for this event. No tongue either. Miley wore a sparkly green, backless halter dress that seemed pretty shapeless. I bet it was killing her to not be walking around with a front wedgie. Maybe she had one underneath for good measure. Miley does look good here. Amazingly enough, her theme of the evening wasn't all, "Look at me!"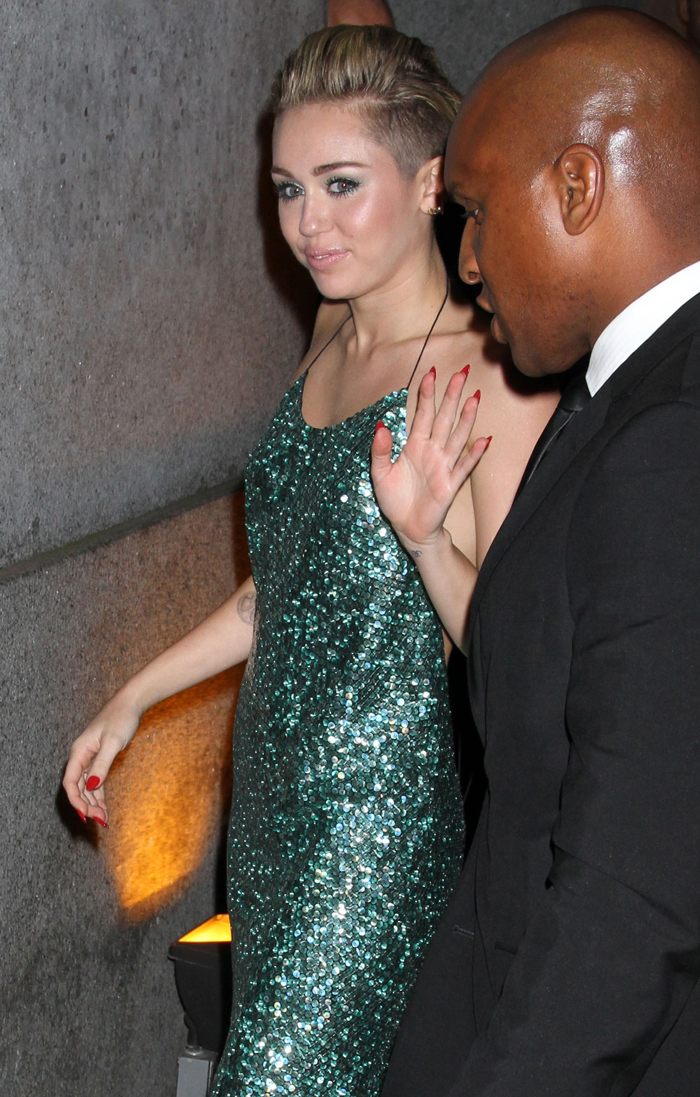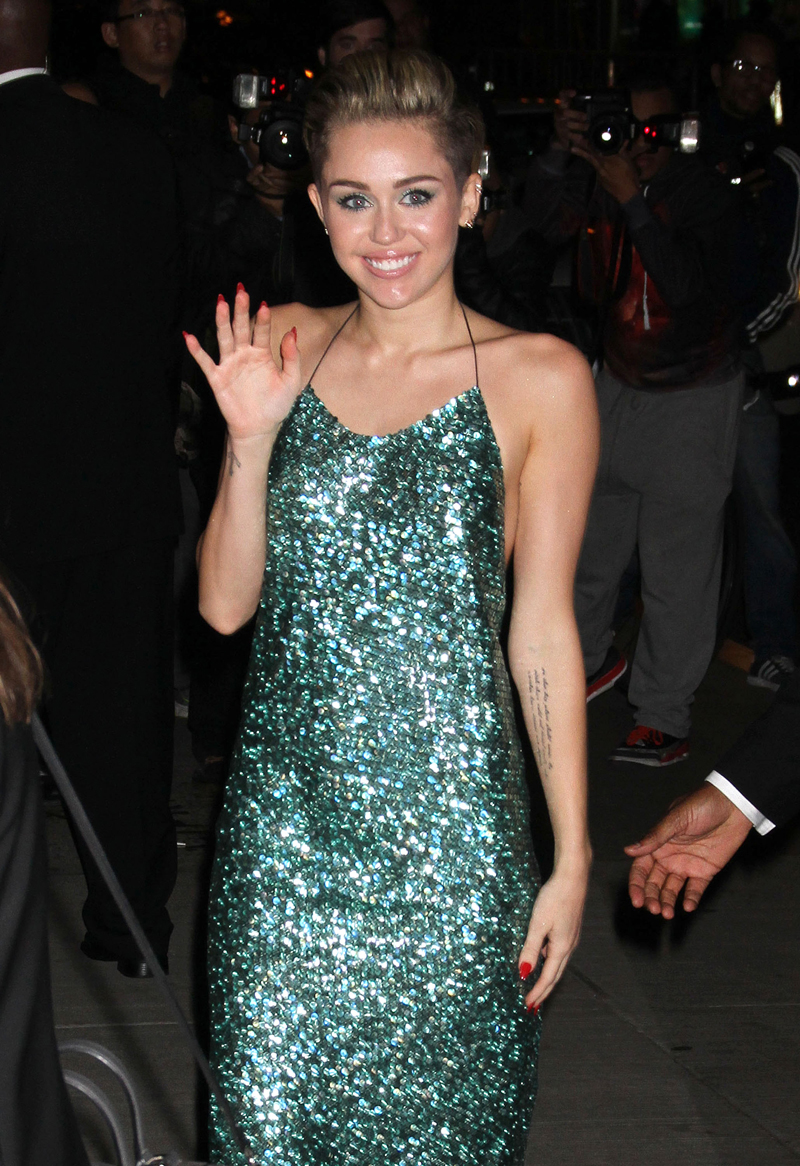 Despite reeling in her attention-seeking tendencies for the evening, Miley seems to be having a hard time. Miley uploaded a wistful photo to her Instagram that was captioned "And I've never felt so alone. It feels so scary getting old." She's 20! Miley quickly deleted the picture and caption, but the Mail got a screenshot. Poor Miley. It must be so difficult to declare yourself "the most famous woman in the world" and then have to endure five whole minutes when the world stops paying attention. Her Bangerz success must feel anticlimactic. Miley could never handle what Lady Gaga is going through right now. It would be meltdown city.
Here are some more introspective tweets courtesy of Miley's downtime:
I'm bored.

— Miley Ray Cyrus (@MileyCyrus) October 21, 2013
I ain't popped no molly but you still got me sweatin. What happened to that feelin? Well never get it back….

— Miley Ray Cyrus (@MileyCyrus) October 21, 2013
She's so "bored" because she misses the twerking, y'all. Oh look, it's Miley's Chanel blanket and pillow. She must be bored to tweet photos like this: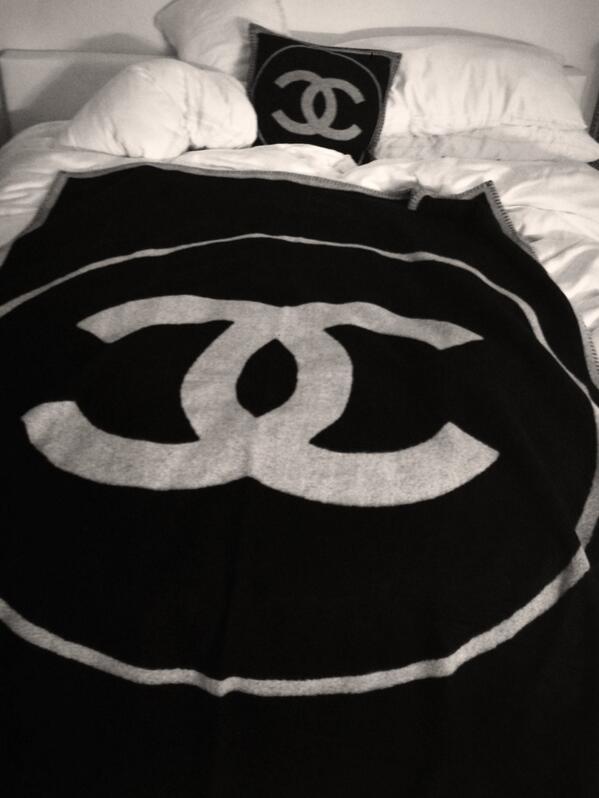 Update: It turns out Miley was quoting a Lorde lyric about being alone! She still deleted the sad picture with the caption, so I figure she was just looking for attention and got it.
Don't even get me started on this picture of Miley with "Michael Jackson" at her Bangerz release party.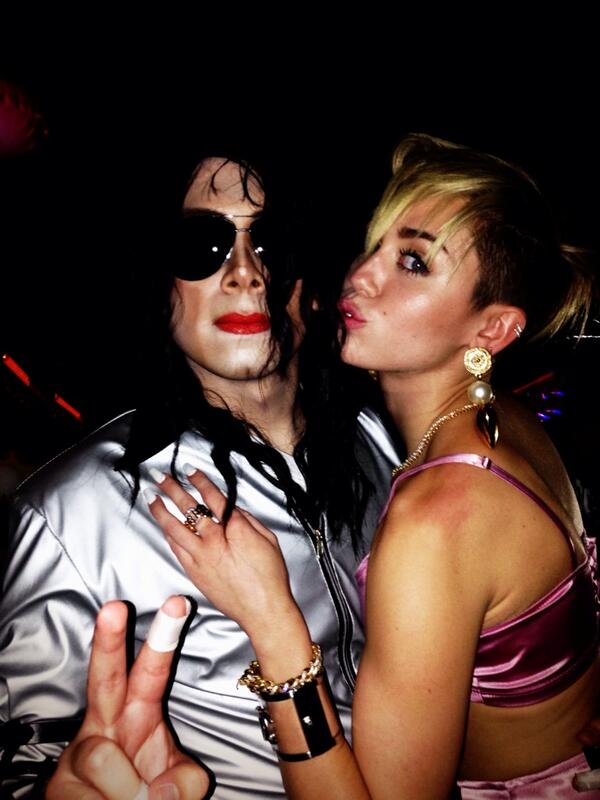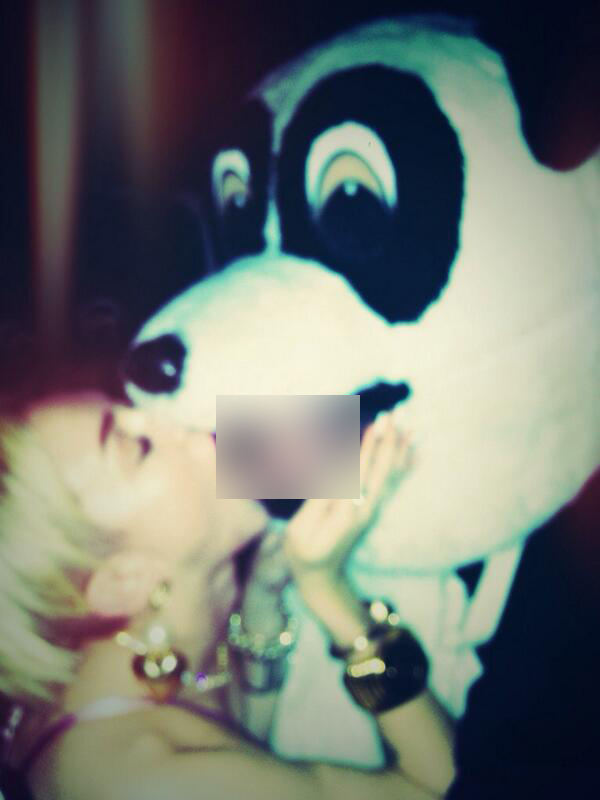 Photos courtesy of Fame/Flynet & Miley Cyrus on Twitter