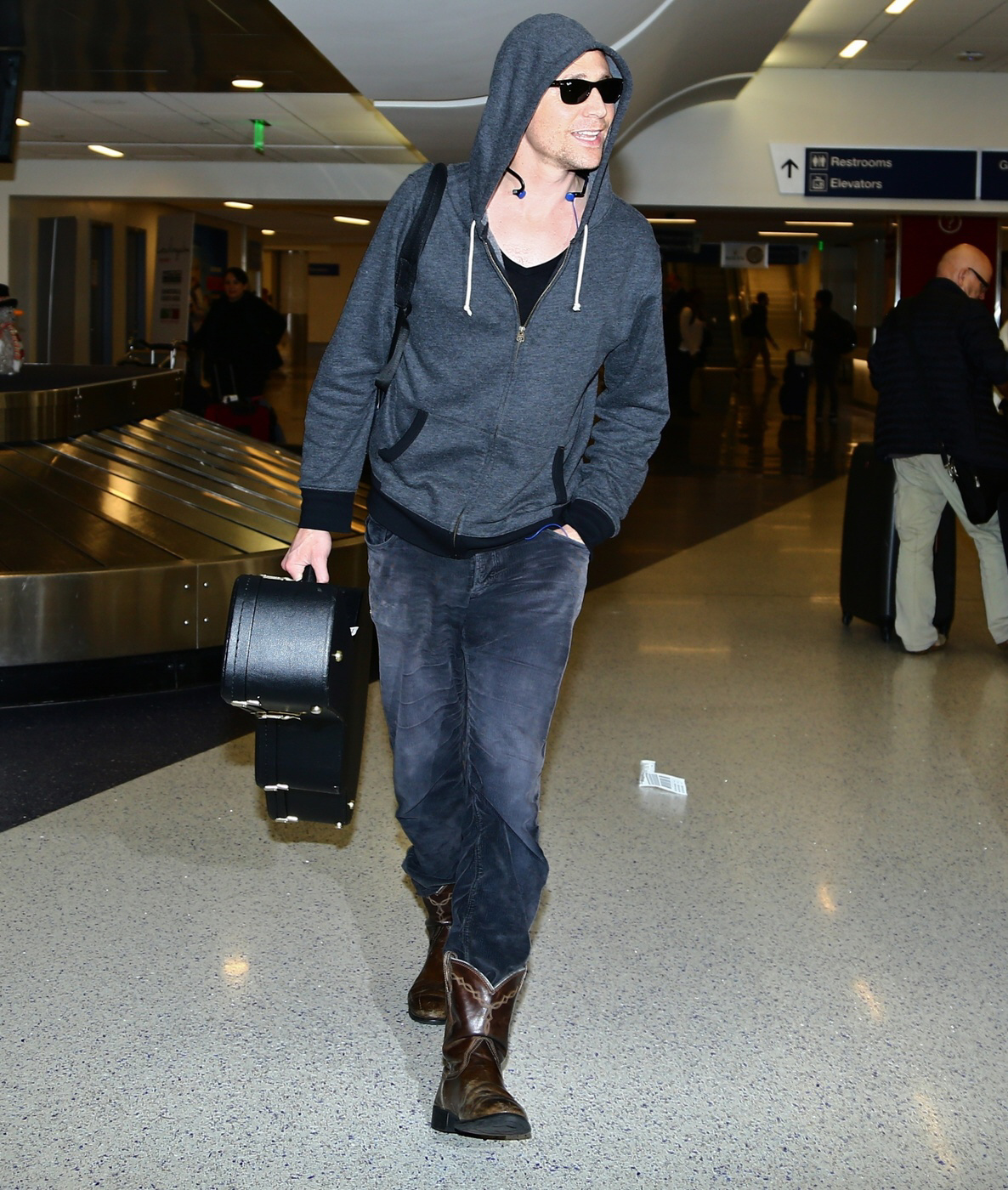 Yay! I can't believe I almost let my Friday work slip by without writing about these Tom Hiddleston photos. Yay!!! Tommy Hiddleston was photographed arriving at LAX last night. Let's analyze the hell out of these photos, shall we?
*Tommy wears cowboy boots now. He's not still "in character" or anything, this is who he is now. Lord Dragonfly enjoys the cowboy boots.
*Tommy looks so thin and tall in these photos. He lost weight to play Hank Williams in I Saw the Light, and his body hasn't gone back to normal yet. I mean, he's always been a tall, lanky bastard, but you can really tell that he's lost some weight. Hopefully, the film is totally done now and he can eat some comfort food. I will eat some French fries in his honor.
*The guitar. Lord Dragonfly carries a guitar now. It must be HIS guitar too, not a prop guitar. While I'm not a full-on dragonfly, I believe I heard that Tom sort of knew how to play the guitar a little bit before the film, but he really practiced and tried to become a lot better to play Hank Williams. And now he has to go everywhere with his guitar.
*The hoodie! It looks comfortable. I would actually love to borrow that hoodie from him, but I doubt my boobs would fit.
*Is he wearing a fitted deep-V-neck ballet-type t-shirt under the hoodie? I see some chest fur buried in his man-cleavage. HOT.
*The sunglasses bug me.
*WHY IS HE IN LA?!
Okay, so is the analysis complete? Did I miss anything? I hope not. I'm so happy that Tommy has decided to gift us with new photos before the year's end. And in case you missed it yesterday, he also gifted us with a song for Christmas. Lord Dragonfly is the best.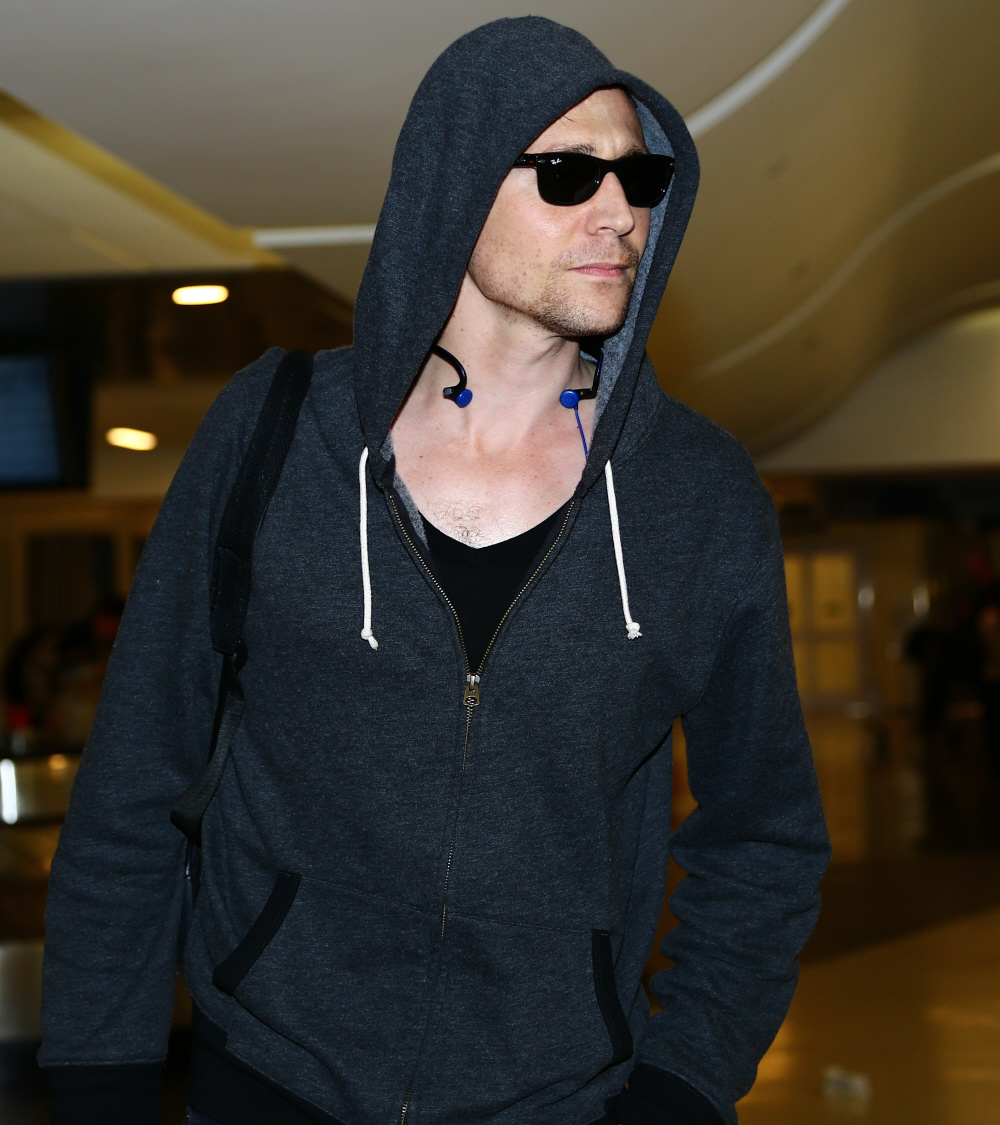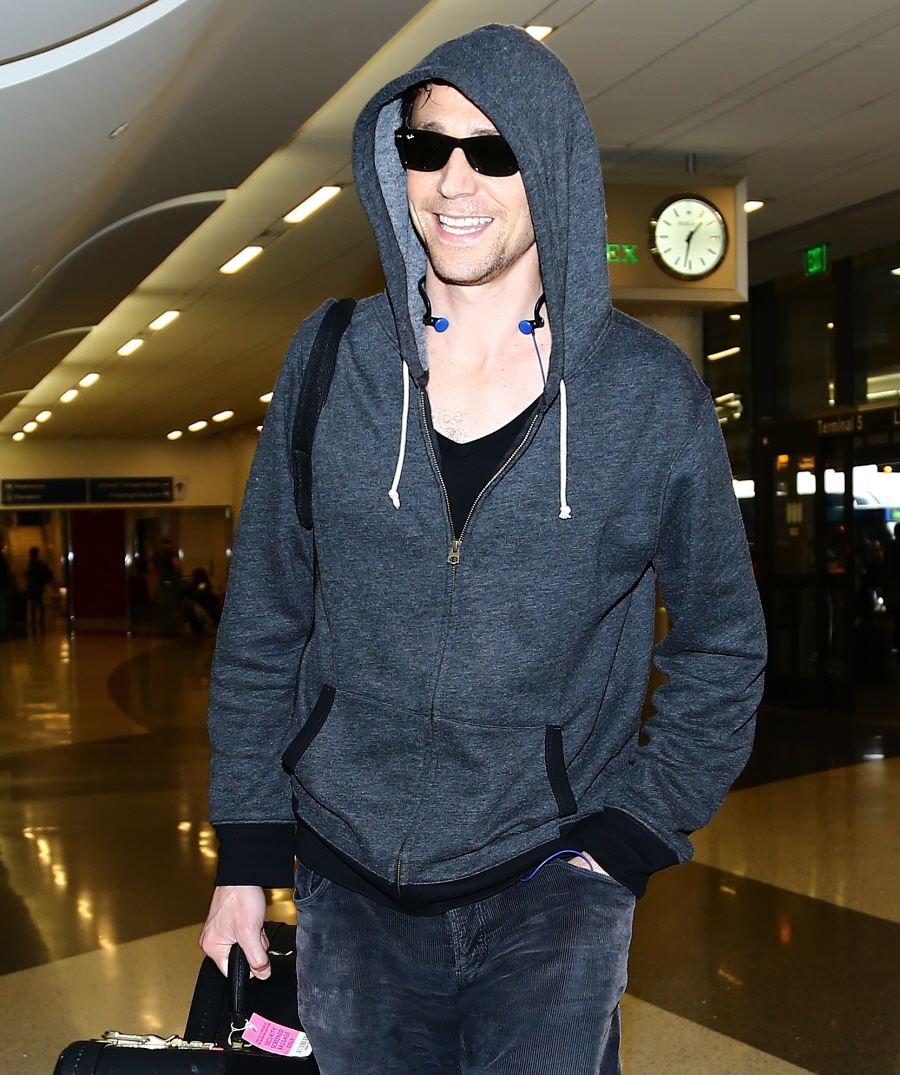 Photos courtesy of WENN, Pacific Coast News.