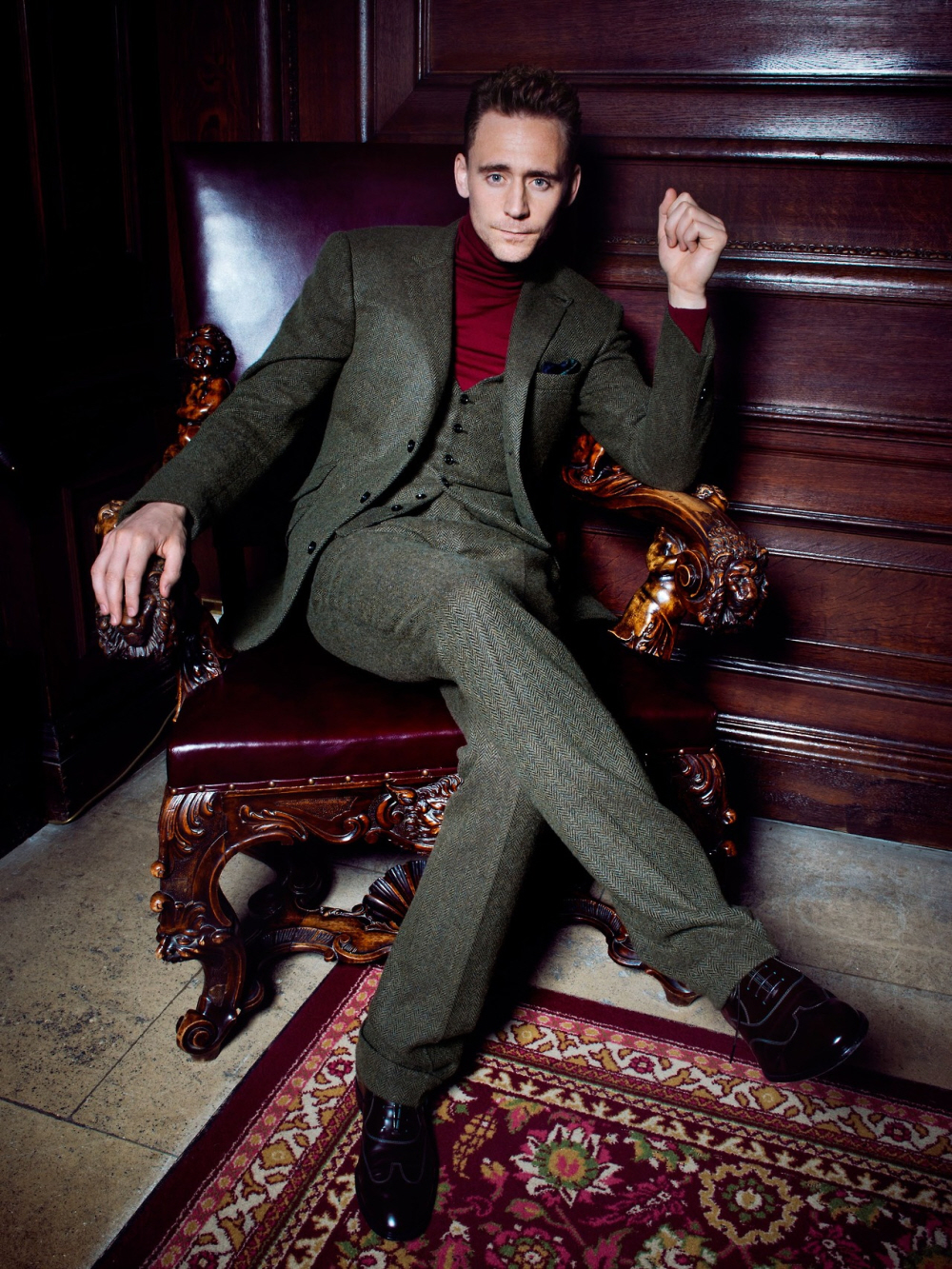 Tom Hiddleston has some new features in several different magazines and they're all coming out all at once. His Total Film feature came out several days ago, I realize, but I only saw it yesterday because none of you Dragonflies will bother emailing or tweeting me when something new comes in! (PS… Stop doing that and just email or tweet me when you want me to cover something.) So, Tom has a Total Film feature, plus a photoshoot (and maybe an interview?) in F*** Magazine (that's seriously a magazine?). AND he's got a feature in British GQ's November issue. So, I apologize for being disorganized, but I'm including some various new photos of Tom from those mags, plus some new quotes from various sources:
Tom on Twitter: "I started [interacting] because it was nice to have my own voice. But I feel Twitter is kind of like a school noticeboard – some people put up important information, some put up graffiti, some put up jokes and some put up really terrible things. People, on the whole, are really nice to me. But I have been in receipt of astonishing levels of vitriol and hatred. People will say the crudest, most offensive things, and you have to avoid getting into that. You have to be very careful not to be drawn into the riptide of the most destructive and cynical aspects of it."

On fame: "It is all going to be washed away by the times. So it's all temporary. I usually just have to treat it with a shrug and a sense of humor and not worry about it too much. I supposer the corollary is you make a public onnection with your audience and that has become what has been known as fame. The thing that keeps you safe is your curiosity."

Doing Muppets Most Wanted: "I've never had more fun on a set in my life. On my first day I'm on camera with Kermit. I actually couldn't deal with it. I had to say, 'Can we just stop for a minute?'"

Being one year above Prince William at Eton: "He seems like a genuinely well-adjusted man, but I feel as remote from or as close to him as you do."

His career from now: "I feel like I've just passed 'Go' for the first time and it's time to play. Men are lucky in this game, because between 30 and 50 is when the really juicy parts start to come along and I'm 32, so I feel I'm in a really good spot."

Interesting aside: For now thought he's listening to a lot of the National, despite being as he puts it 'at the vanguard of Daft Punk's fan base' and, well, he'd rather not talk about his personal life, despite rumors that he's dating Jane Arthy, a recond exec who sat alongside him at Andy Murray's Wimbledon triumph. "I understand the curiosity… I hope when there's really something to write home about, then I'll be able to talk."

On fear: "I have a terrible fear of wasting time. Who knows? Maybe I should relax a bit and working too hard is wasting time. I have a fear of regret. I'm not afraid of death, although I know that sounds odd."
[From Total Film (via Those British Boys) and GQ UK]
Well, I guess we know now that Jane Arthy isn't his girlfriend. Do you think Tommy is a hit-it-and-quit-it kind of guy? I was thinking about that at the gym the other day (I let my mind wander during cardio, and often my mind begins going off on tangents like, "I wonder if Tom ever makes the first move when he really likes a girl? I doubt it."). See, I think he's so "romantic" that he doesn't really know how to be a smooth lady's man and so many ladies end up disappointed in him. Maybe Jane Arthy wanted to be his girlfriend and when she made the first move… hell, I don't know. I don't know how to explain this. Maybe he's a douchebag about women. Wouldn't THAT disappoint the dragonflies?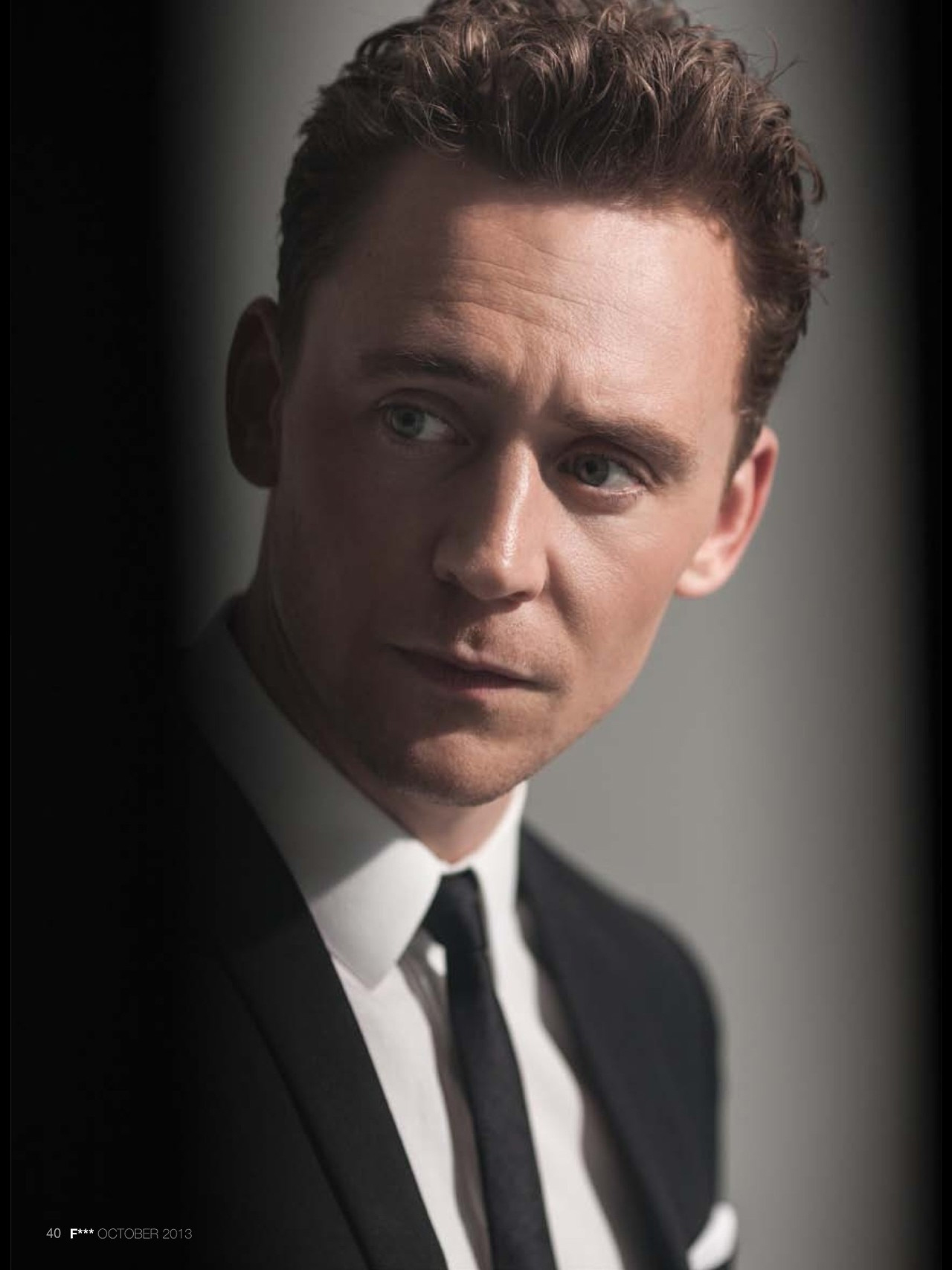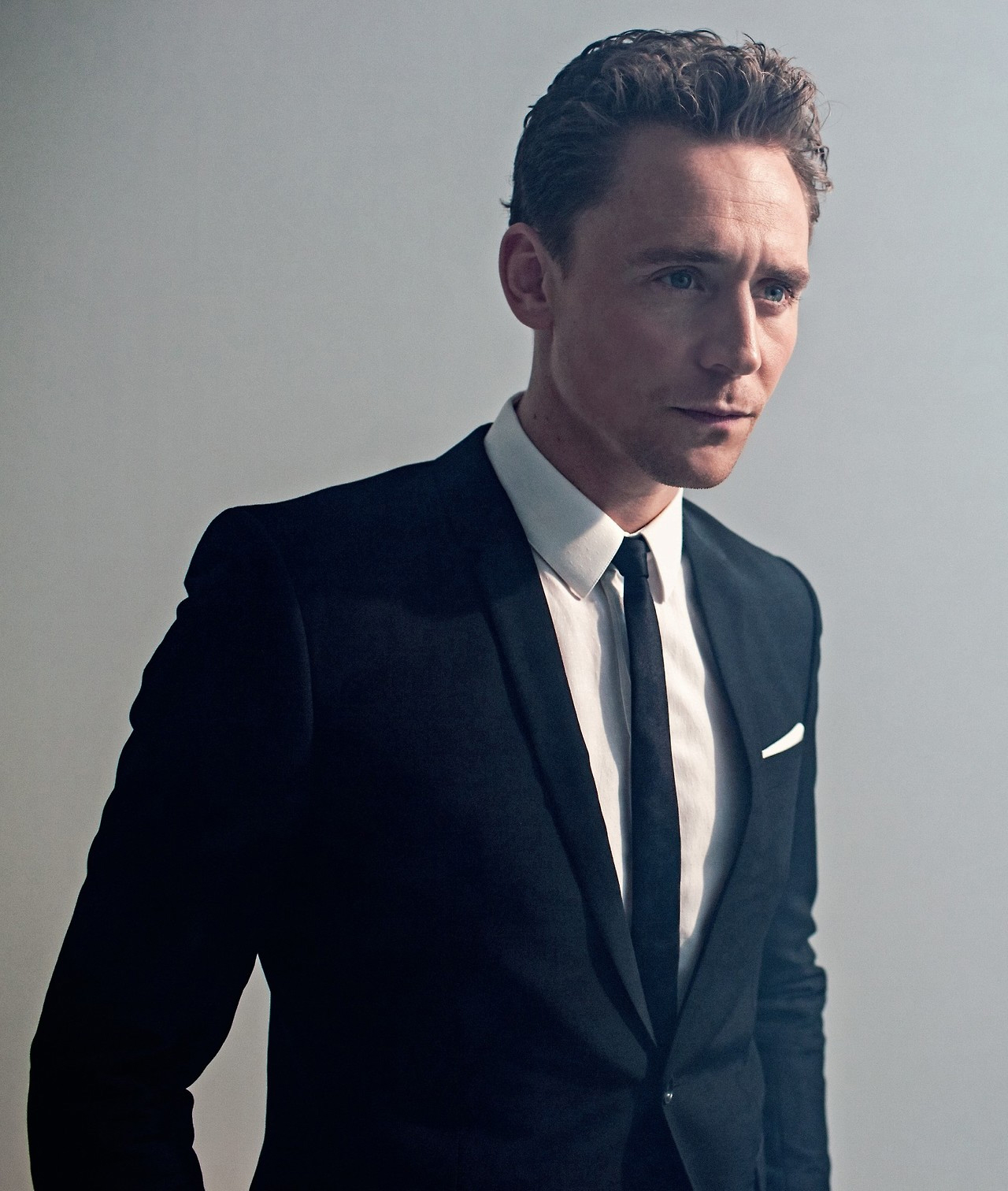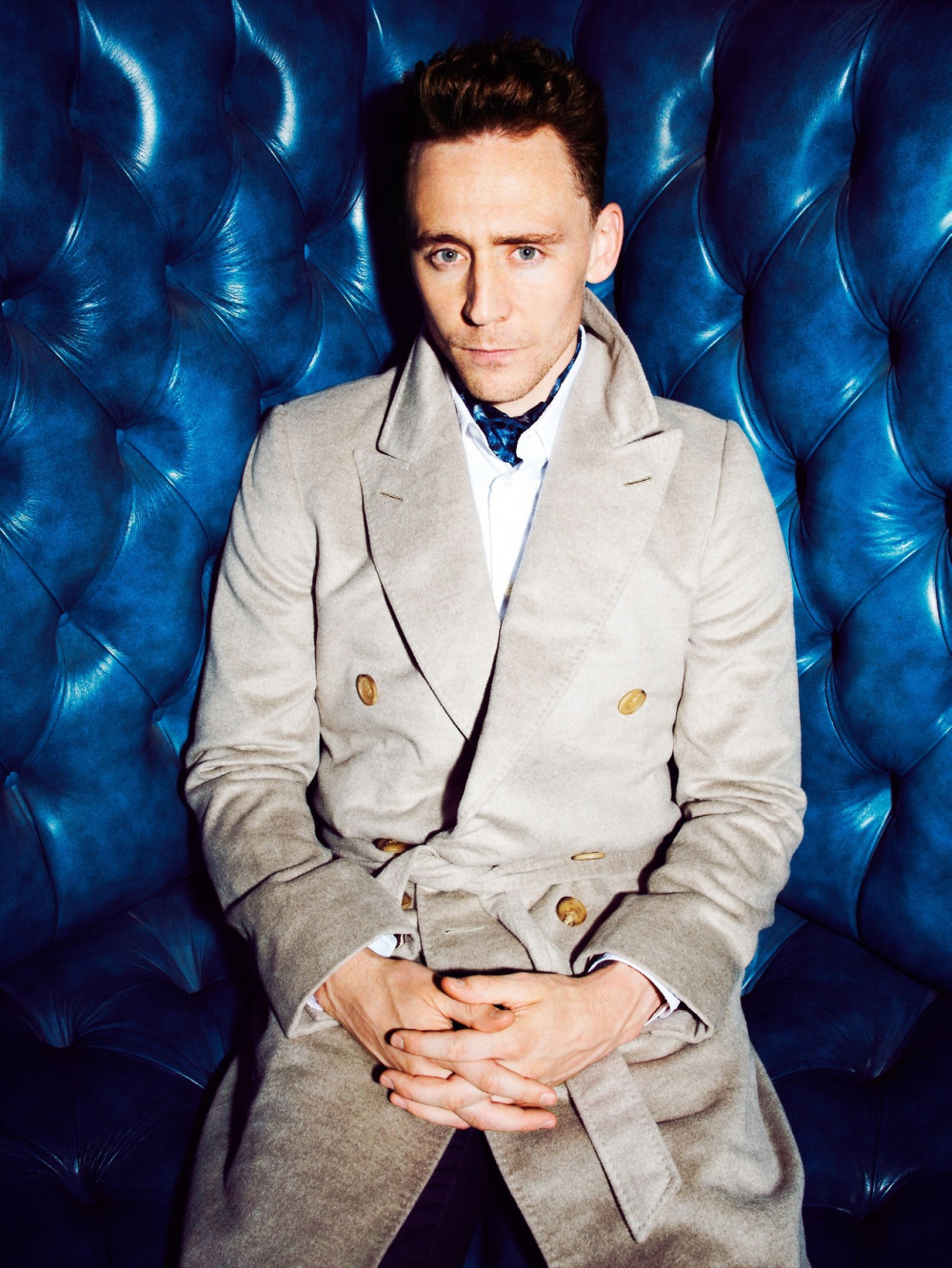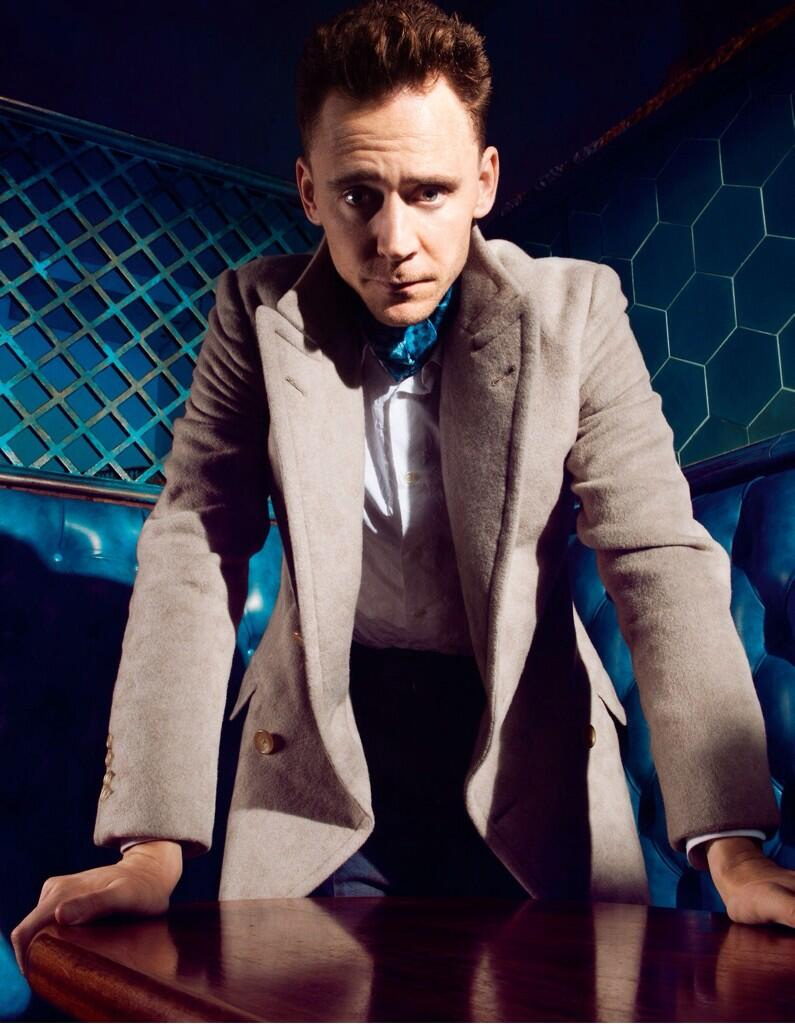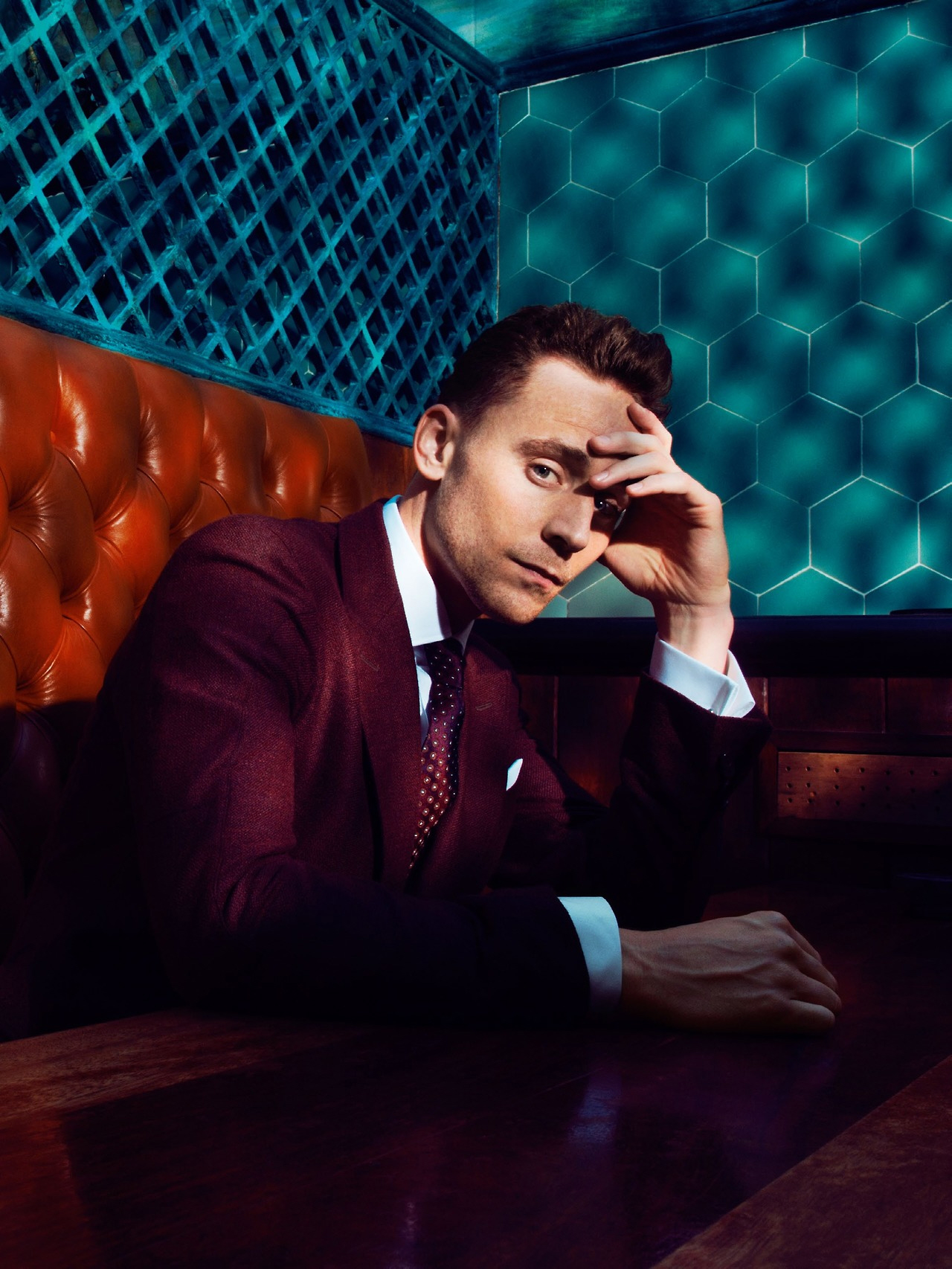 Photos courtesy of GQ UK, F*** Magazine and Total Film.