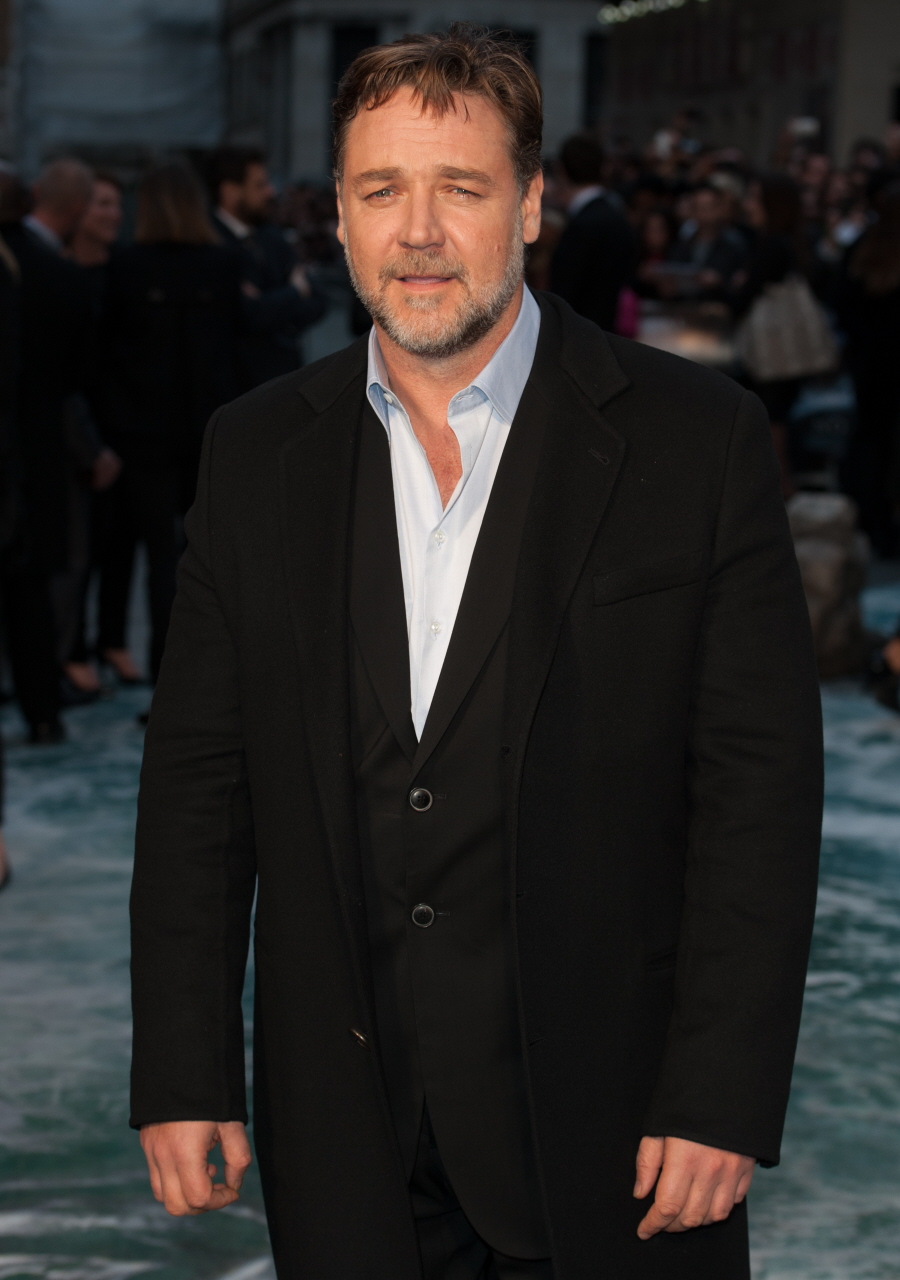 Bedhead & I didn't coordinate stories, I swear! Earlier today, Bedhead covered the Isabella Rossellini interview where she literally said "I really don't work any more as an actress. I am old, and there are no roles for older people." And now Russell Crowe is saying that the lack of work for actresses over the age of 35 is a flat-out myth. Crowe spoke to an Australia publication and he was asked about the complaints from some actresses about how little work there is for middle-aged or older actresses. His response was just to dismiss it out of hand. Oh, Rusty. You idiot.
Oscar winner Russell Crowe says Hollywood's' leading ladies need to act their age if they want career longevity in the notoriously ageist industry. In an interview with The Australia Women's Weekly on Monday the forthright 50-year-old, who's directorial début The Water Diviner hits screens on Boxing Day, gave his take on the issue.

'I think you'll find that the woman who is saying that [the roles have dried up] is the woman who at 40, 45, 48, still wants to play the ingénue, and can't understand why she's not being cast as the 21 year-old,' he said.

The Gladiator star, whose showbiz career has spanned 44 years, says success is possible for men and women- at any age- and the belief that it's harder for older women is a myth.

'Meryl Streep will give you 10,000 examples and arguments as to why that's bulls***,' he says. 'So will Helen Mirren, or whoever it happens to be. If you are willing to live in your own skin, you can work as an actor. If you are trying to pretend that you're still the young buck when you're my age, it just doesn't work.'

But for father of two Crowe his new role as a director marks a change in his perspective as he hopes if the movieis a box office hit he'll be able to film again in his home country Australia – and spend more his sons Charlie, 10 and Tennyson, eight.

'Even through the largest periods of success in my life, my principle aim – when I finish the job – has always been to get home,' he told The Guardian on Monday. 'To go to the bush and, more recently, to be with my kids.'
My argument: it's not that 40-year-old women are upset that they're not being cast as the ingénue, it's that the ONLY roles available to many actresses are the ingénue roles. It's not a matter of "actresses can't accept their age" it's a matter of poor quality parts for women of every age. I mean, of course there are examples to prove Crowe's point as well, most notably… his good friend Nicole Kidman. Nicole has been stuck in this holding pattern of playing perpetually 33-year-old characters for the past decade and that's partly on her and partly on the stupid casting directors who would rather deal with a 45-year-old Botox-face playing 33 than actually hiring a 33-year-old actress. Still, Russell is 50 years old and he's still being cast as the lead in major studio films, year after year. He's not playing the young buck… because he doesn't have to. Because the roles get richer and the scripts are better for men past the age of 35. No one can say the same for women.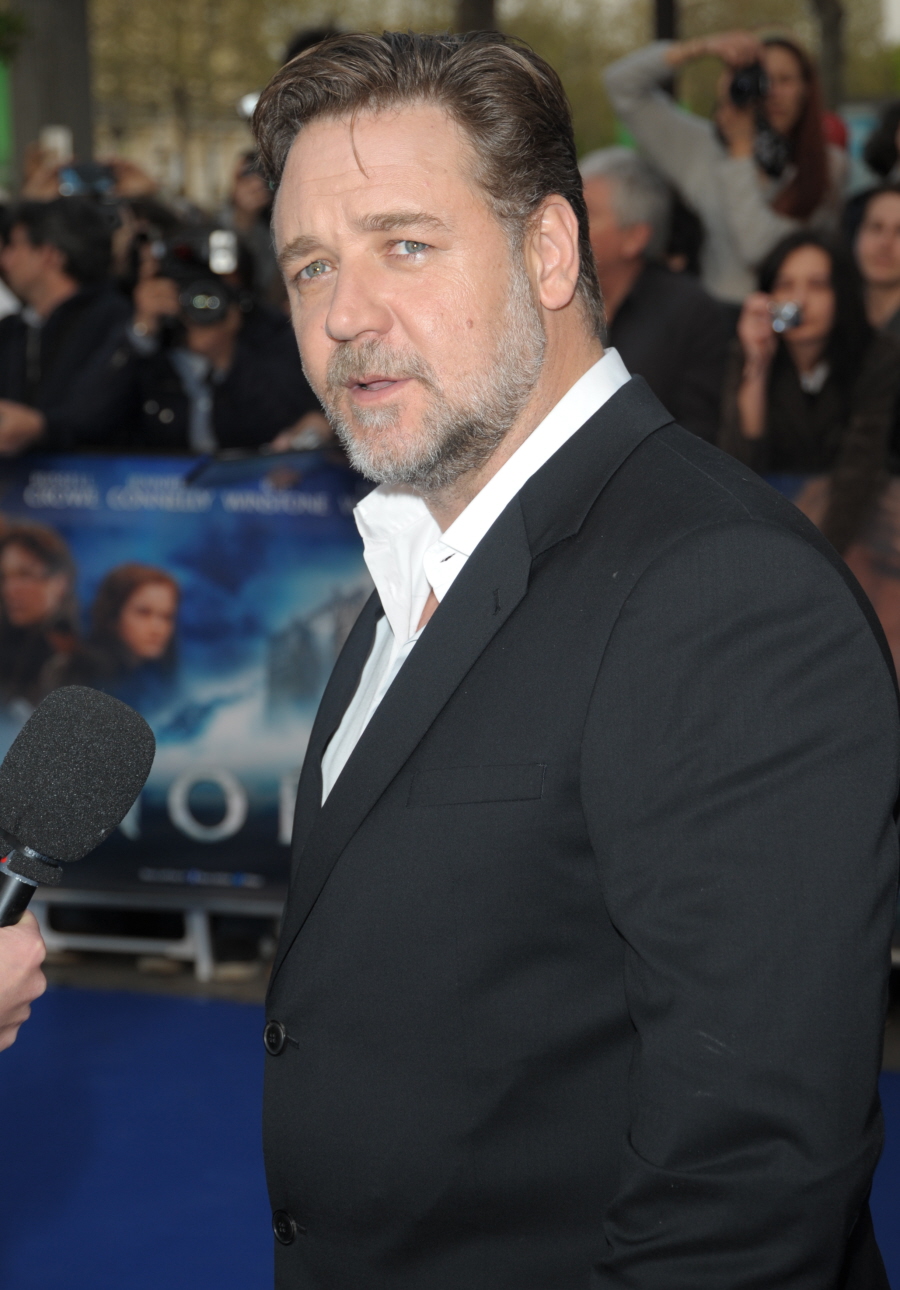 Photos courtesy of WENN.