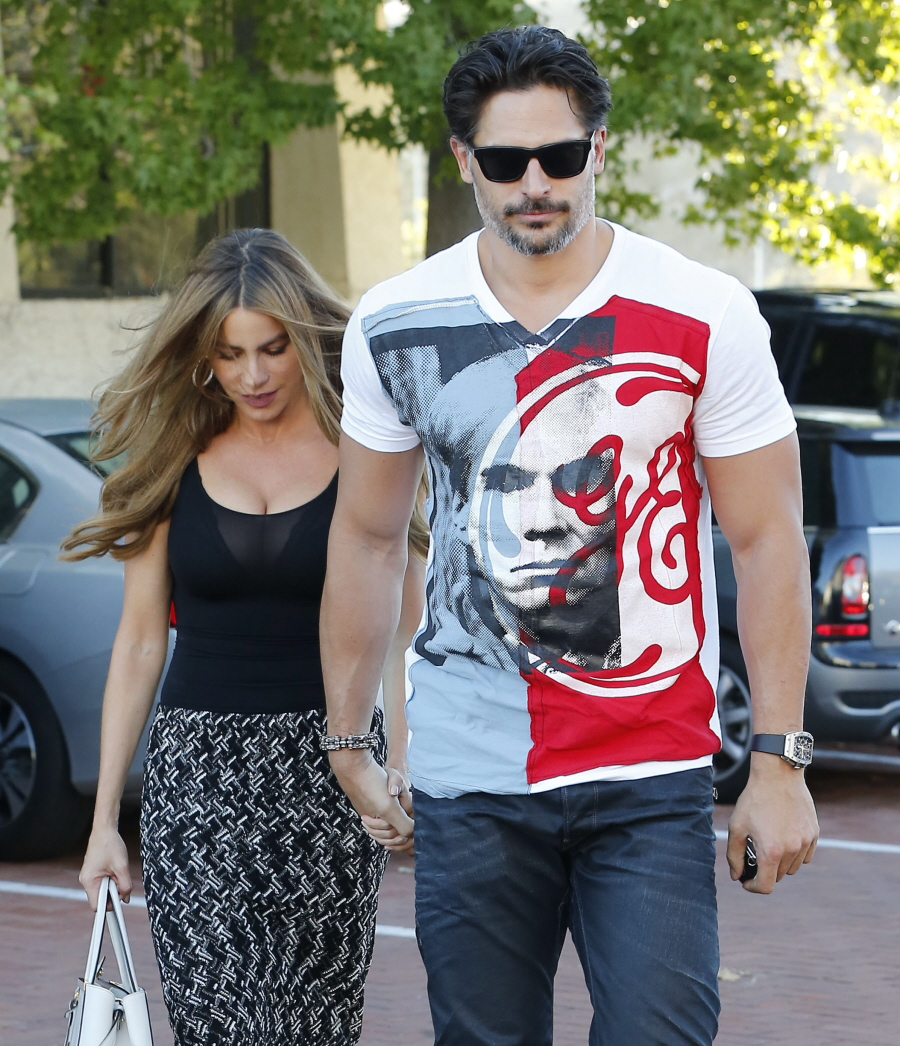 Not to be crude, but I would imagine Sofia Vergara's knockers are so amazing that men regularly propose to her as soon as they see her (them?). I seriously believe that men see her and think "I HAVE TO LOCK THIS DOWN." Sofia was previously engaged to Nick Loeb, which was an on-and-off thing, but he never got to lock it down. Perhaps because he's kind of a d-bag. And now Sofia is with Joe Manganiello, who always looks (to me) like the personification of a grunt. But Joe just had to propose as well.
It's official: The world of wedded bliss just got a whole lot hotter. Sofía Vergara is engaged to Joe Manganiello, E! News confirms. The good-looking pair, who became inseparable after they first started dating in July, have yet to publicly announce the news, although a source tells E! News that the True Blood hottie popped the question on Christmas Day.

"I've never seen two people so truly in love," a source says of the engaged lovebirds. "The way they talk to each other, touch each other. It's incredible."

Since coupling up, the super-sexy duo has not only been making headlines for their attractive appearance (seriously, have you ever seen a hotter couple?!), but also for their whirlwind romance, as the two quickly became quite serious following the end of Vergara's engagement to former fiancé Nick Loeb.

In December, the couple prompted engagement speculation when they were spotted out jewelry shopping in Los Angeles, where Manganeillo purchased a $640 rose ring for his gorgeous girlfriend, and, less than one month later, they were photographed looking blissfully in love while on vacation in Hawaii.
Well… it's sweet. I actually don't have a problem with them as a couple, and I think they're probably very happy together. The thing that bugged Nick Loeb was that Sofia was just so famous and she was building her own empire/brand, but with Joe, I don't see that being a problem. Joe seems very happy to have Sofia do her thing. Maybe I'm projecting on him and he's really not the meathead I think he is, but I imagine for Sofia, dating/being engaged to Joe is very "easy." It's not fraught, it's not a lot of drama, it's not crazy. They just have fun and neither of them thinks too hard about it.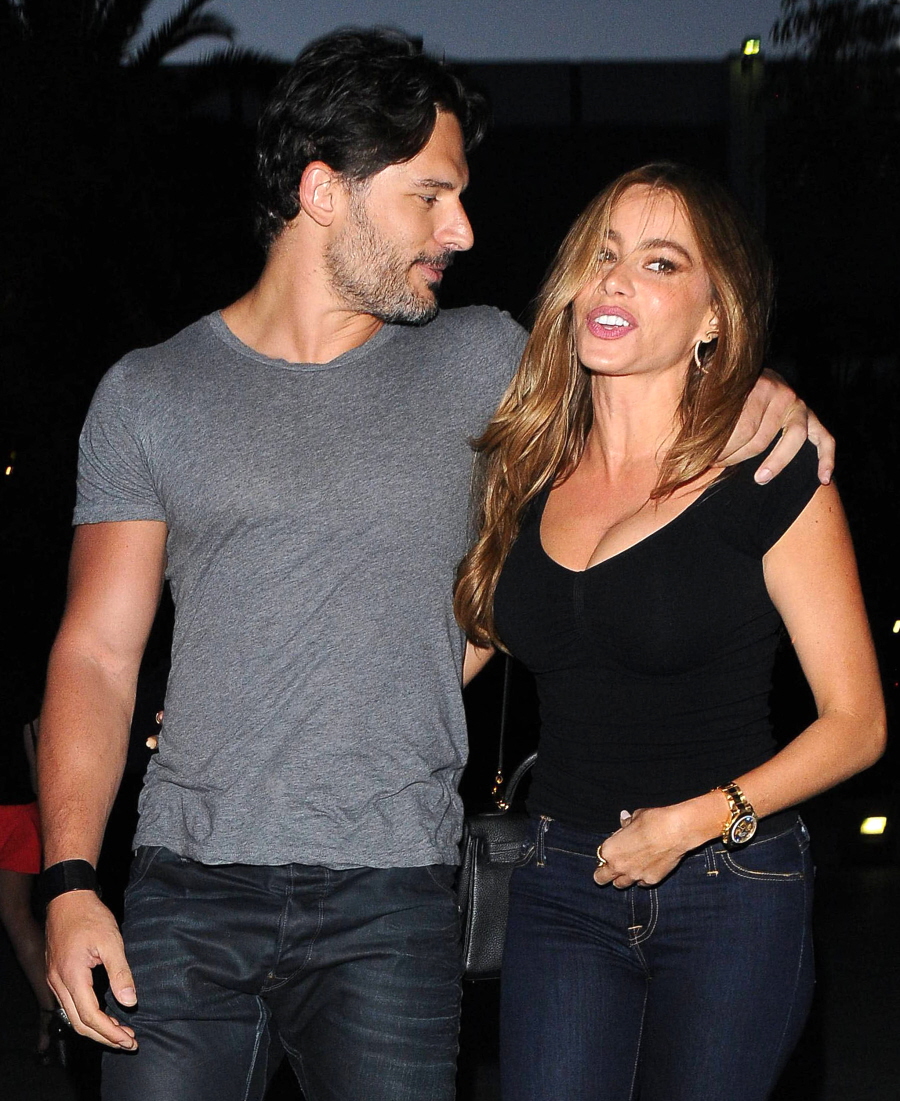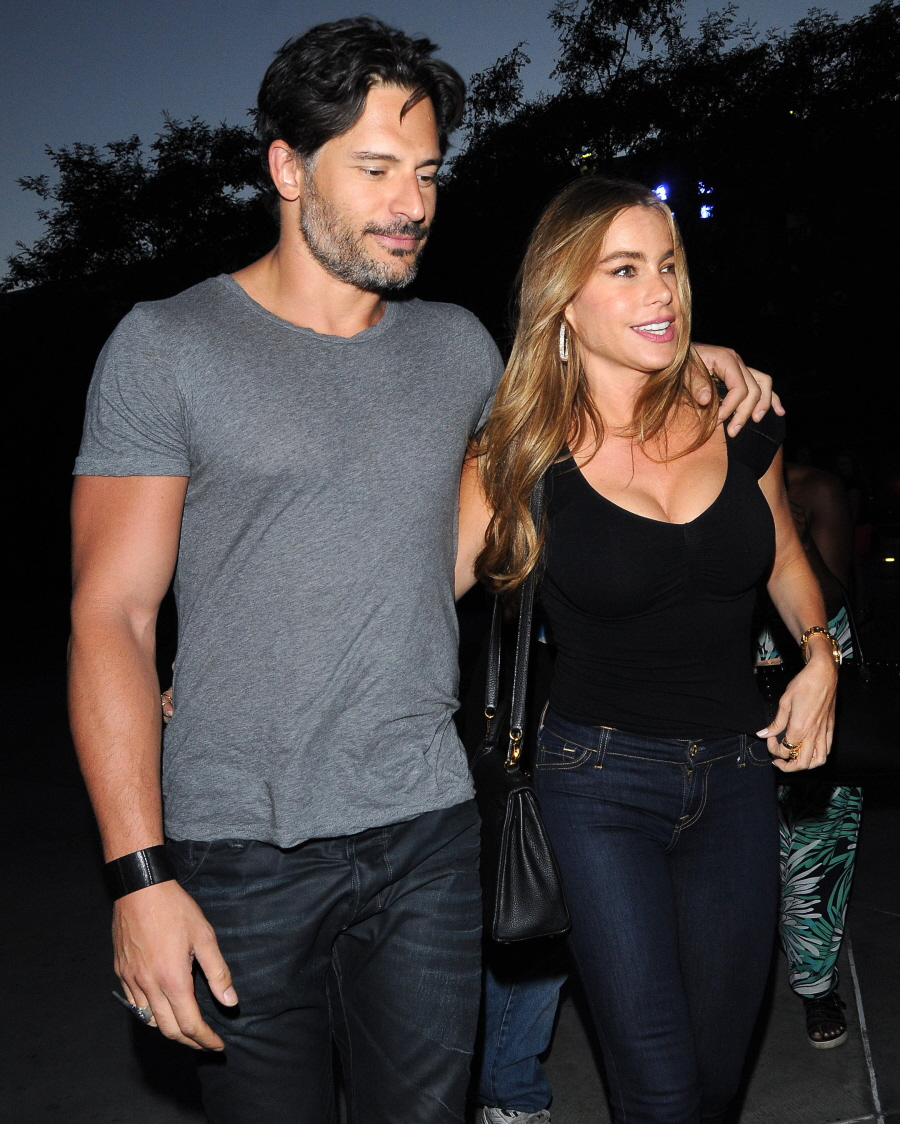 Photos courtesy of WENN, Fame/Flynet.