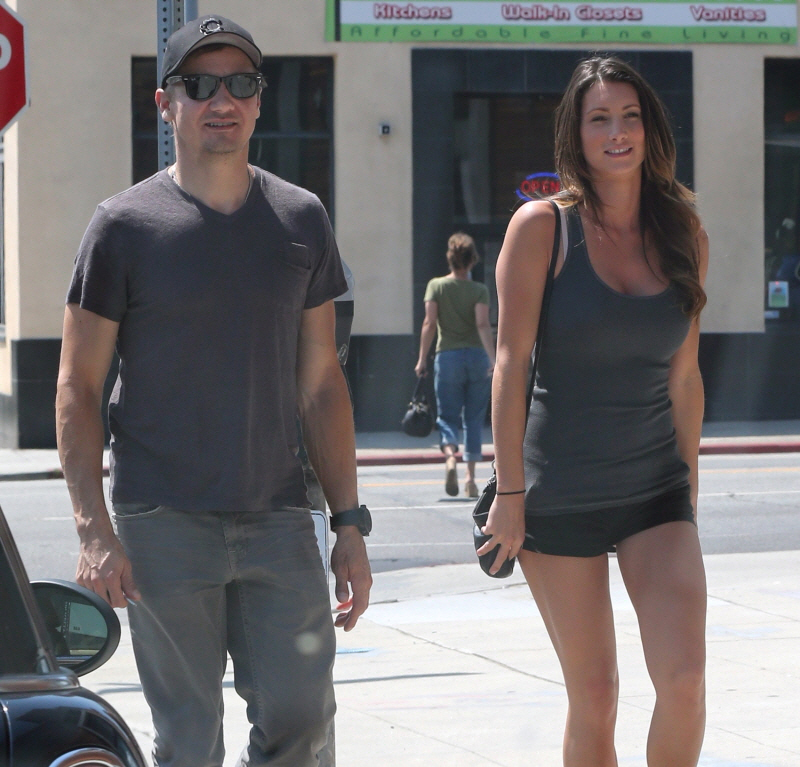 Back in September, Jeremy Renner finally confirmed a piece of gossip that had long been rumored: he had married his Canadian lady-love and baby-mama Sonni Pacheco. Sonni gave birth to their daughter, Ava Berlin, in 2013. Sonni and Jeremy waited a bit and then got married about ten months ago. There were some rumors (aren't there always?) that Jeremy married Sonni to help her stay in America. Of course, there were also rumors that Sonni was just the surrogate to Jeremy and his business partner boyfriend. For what it's worth, I think Jeremy and Sonni had a genuine romantic/sexual relationship, although it wouldn't surprise me if they got married to help along her citizenship. Well, sad/weird news: Sonni has filed for divorce. And it's already kind of messy.
Add Jeremy Renner to the rash of holiday season break-ups — his wife wants out of their marriage after just 10 months. According to docs filed earlier this month, Renner's wife Sonni Pacheco is seeking the split over irreconcilable differences — but get this … she's demanding he return her stolen passport, birth certificate and SS card.

The couple just copped to their secret marriage back in September … and every indication is the break-up will be nasty.

In her divorce docs … Pacheco says they have a prenup, but adds it should be torn up because it was based on fraud. There's no further detail about what she means by "fraud."

Pacheco wants the moon … she's asking for spousal support and physical custody of their 1-year-old daughter, Ava Berlin. She's also looking to use the Range Rover until the smoke clears, and for Renner to pony up her rent and moving expenses.
"Stolen passport, birth certificate and SS card"…??? What is this, a Princess Charlene-esque moment? There's a difference between putting all of your vital documents in a safe place, like a safe deposit box, versus STEALING your spouse's passport, etc. Which is it? Is Jeremy keeping his young wife prisoner? Or did he just keep all of her documents in a safe place? And arguing that the prenup should be nullified because of fraud? Oh, girl. None of this looks good.
PS… If Sonni filed for divorce in early December, I kind of doubt Jeremy was even in the country. He was filming Mission Impossible 5 in London in early December.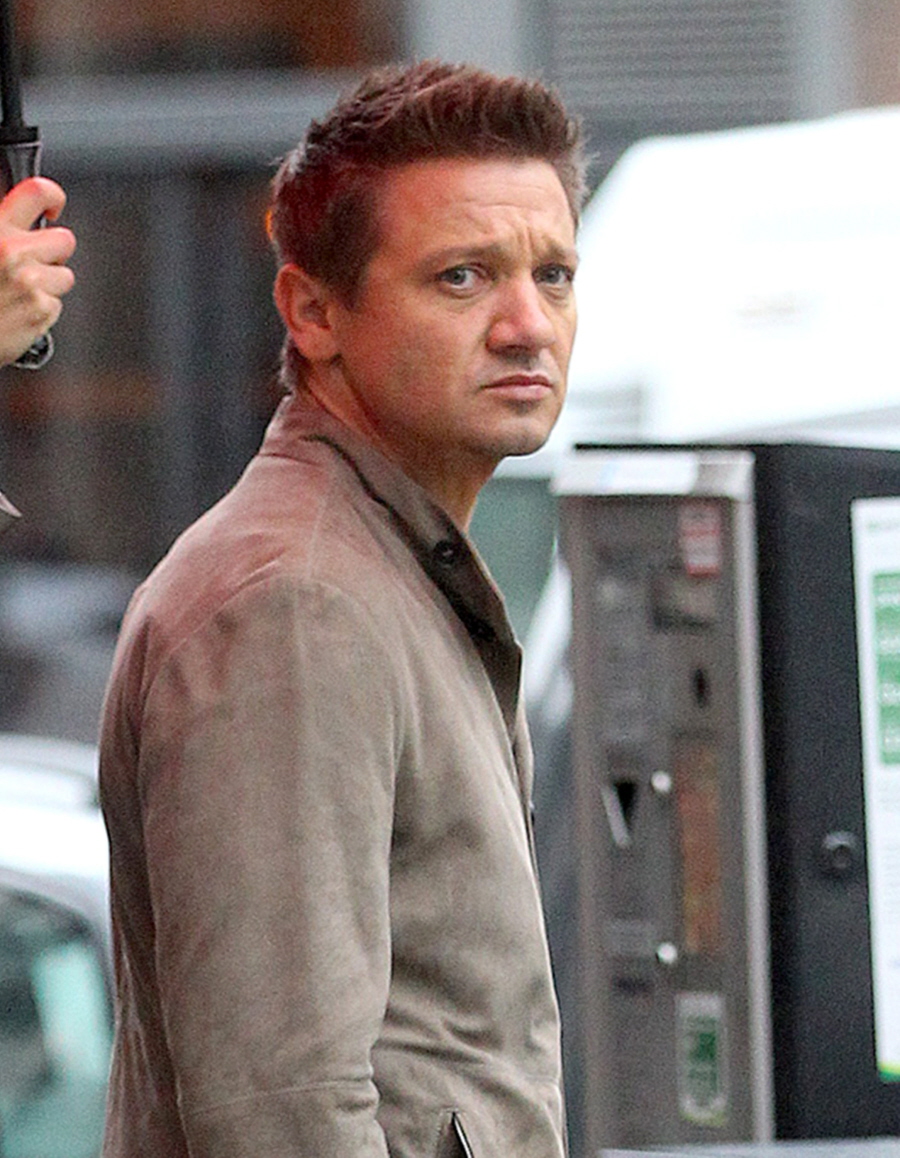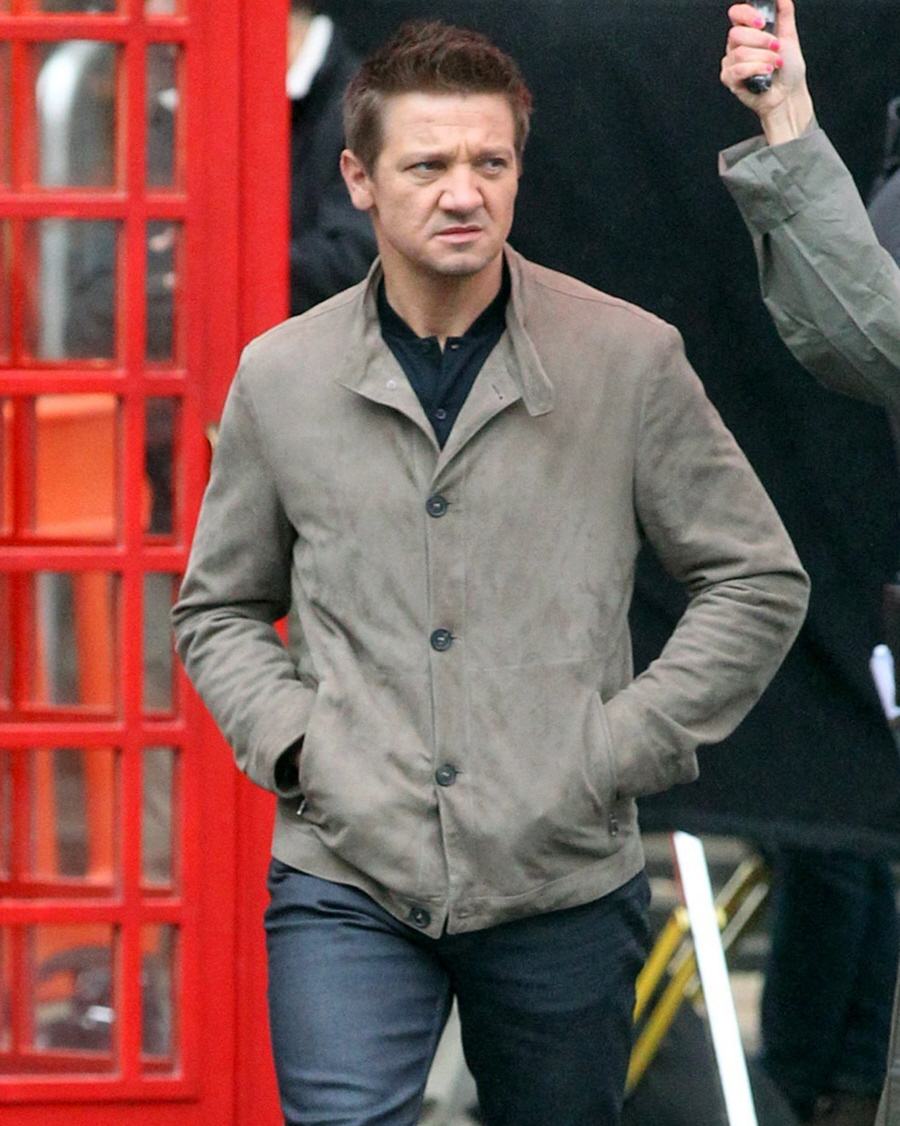 Photos courtesy of Fame/Flynet.