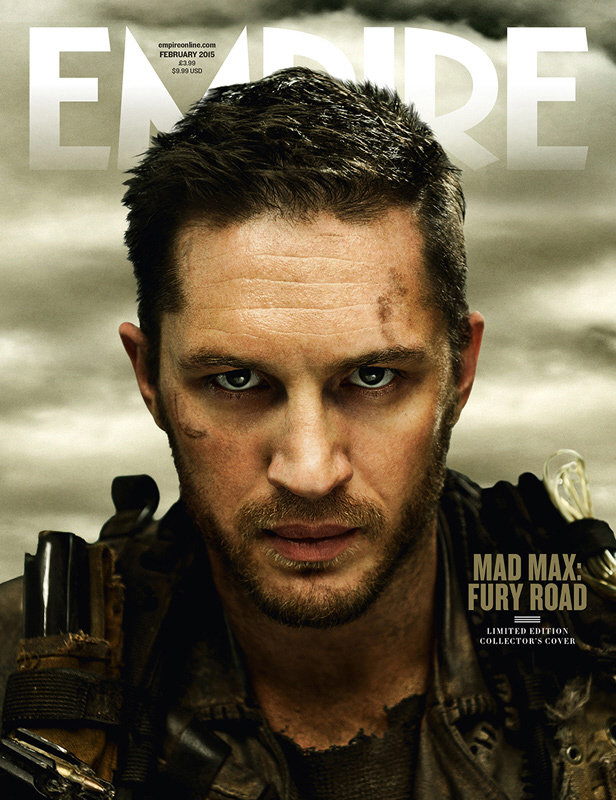 This is my New Year's Eve gift to all of you: let's end our year with some BLOKE. Tom Hardy, in character for Mad Max: Fury Road, covers the new issue of Empire. There are two covers, but the body shot looks like a GD cartoon. The close-up of his face though… my goodness. I could stare at his face for hours. He's such a beautiful man. Half-pretty, half-blokey.
Empire didn't have any new quotes from Hardy that I've seen, but they did speak to George Miller about this franchise reboot. Miller told Empire:
"When I first met Mel Gibson there was a quality about him, on the one hand you wanted to get to really know him, he's very lovable, on the other hand there was an element of danger and unpredictability. 'There is that quality, that paradoxical thing that gives these actors charisma. It's always the paradox. 'The moment I saw Tom and engaged with him, he felt very much like that as an actor. It felt to me like Mel did all those years ago."
I'm not sure if that's a compliment these days. Sure, twenty years ago Mel Gibson was a huge star and actors wanted to be compared to him. These days? Not so much. For what it's worth, I think Tom is a much better actor than Mel Gibson ever was, although Mel probably had more range as an average-to-decent actor.
Oh, and here's the description of Mad Max: Fury Road…
Haunted by his turbulent past, Mad Max believes the best way to survive is to wander alone. Nevertheless, he becomes swept up with a group fleeing across the Wasteland in a War Rig driven by an elite Imperator, Furiosa. They are escaping a Citadel tyrannized by the Immortan Joe, from whom something irreplaceable has been taken. Enraged, the Warlord marshals all his gangs and pursues the rebels ruthlessly in the high-octane Road War that follows.
Wait, what? Inperator? Immortan? Obviously, I've never seen the original films but still… what?!?!
Here's the trailer again: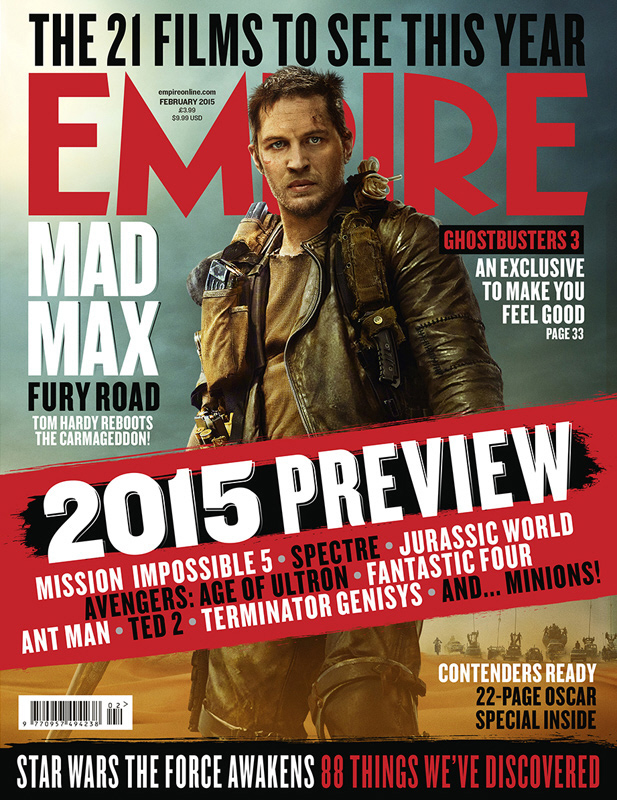 Photos courtesy of Empire.