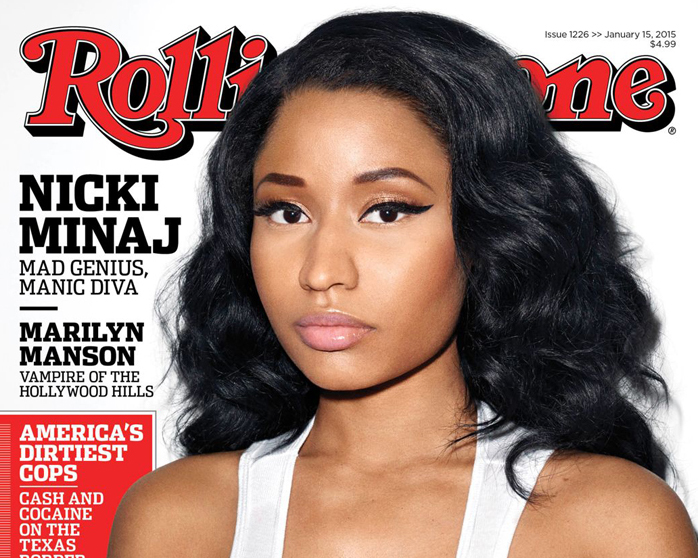 Nicki Minaj covers the latest issue of Rolling Stone, and her girls are on full display. I cropped the cover, but you can see the full version here. When I saw the shoot, I immediately thought of Uncle Terry. Yep, he was the photographer. His harshly-lit aesthetic is obvious from miles away. Nicki's hair and makeup look lovely and natural, and then the Terry vibe sets in below the shoulders. Sigh. Rolling Stone finally released some excerpts, which are pretty heavy. Nicki covers a lot of ground, including her recent long-term breakup, her teenage abortion, and her feelings on hip-hop's current lack of a voice:
On The Pinkprint: "One of my goals was to give people a glimpse into my personal life, because it's something I've kept very private."

The end of her 11-year relationship with Safaree Samuels: "I had to learn to do something as simple as sleep alone. I struggled with 'Do I express these feelings?' And I decided there's no reason for me to hide. I'm a vulnerable woman, and I'm proud of that."

The more mature Nicki: "With a video like 'Anaconda,' I'm a grown-ass f***ing woman! I stand for girls wanting to be sexy and dance, but also having a strong sense of themselves. If you got a big ol' butt? Shake it! Who cares? That doesn't mean you shouldn't be graduating from college."

Her teenage pregnancy: "I thought I was going to die. I was a teenager. It was the hardest thing I'd ever gone through." She ended up having an abortion, a decision she says has "haunted me all my life," though it was the right choice for her at the time. "It'd be contradictory if I said I wasn't pro-choice. I wasn't ready. I didn't have anything to offer a child." She first rapped about the experience on a mixtape track called "Autobiography" she says she "didn't expect anyone to hear." Now the world is listening to every word she says very carefully: "Millions of people are gonna hear it. And you gotta watch everything you say — people find an issue with every f***ing thing."

Nicki shades other artists' lack of craftsmanship: "I hate when artists brag about not writing rhymes, or doing things really quickly, and then it's not great. It's ill when Jay-Z or Wayne say it, because the results are great. When they're not? Sit your a** down and figure out something new to say!"

On what happened to Kanye: "I feel like when Public Enemy were doing 'Fight the Power,' we as a culture had more power — now it feels hopeless. People say, 'Why aren't black celebrities speaking out more?' But look what happened to Kanye when he spoke out. People told him to apologize to Bush! He was the unofficial spokesman for hip-hop, and he got torn apart. And now you haven't heard him speaking about these last couple things, and it's sad. Because how many times can you be made to feel horrible for caring about your people before you say, 'F*** it, it's not worth it, let me live my life because I'm rich, and why should I give a f***?'"
When Nicki talks about Kanye being shredded for his words, she's referring to Kanye's Hurricane Katrina telethon performance. No one can forget the alarmed reaction of Mike Myers and Chris Tucker to Kanye's off-speech words. Nicki has a point about Kanye not speaking out about "these last couple things" (Ferguson and Eric Garner), but I don't think Kanye's being quiet because he's afraid. Much of what he says (and does not say) now must be filtered through his Kardashian konnections. Even before the Kimye relationship, Kanye jumped the shark on relatability, except to one-percenters.
Nicki brought up her experience with abortion because she raps about it on one of the Pinkprint tracks. I appreciate that she's still pro-choice despite her sadness on the subject.
By the way, a new-old video surfaced of Nicki acting at LaGuardia High (the place that wouldn't let her guest speak). She did her best Naomi Campbell.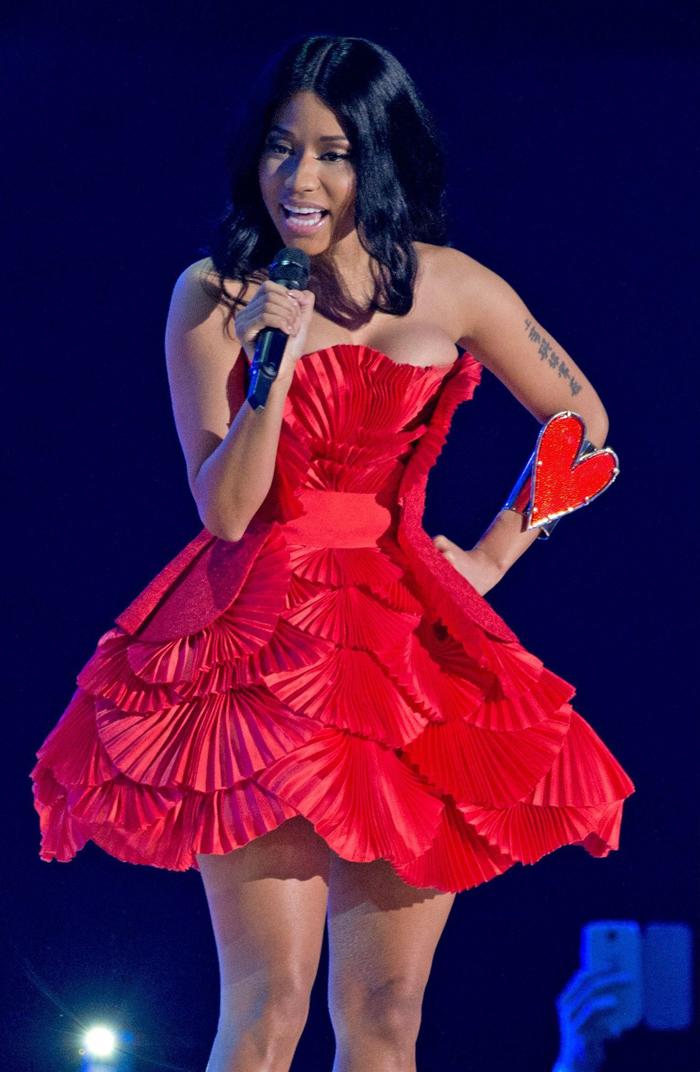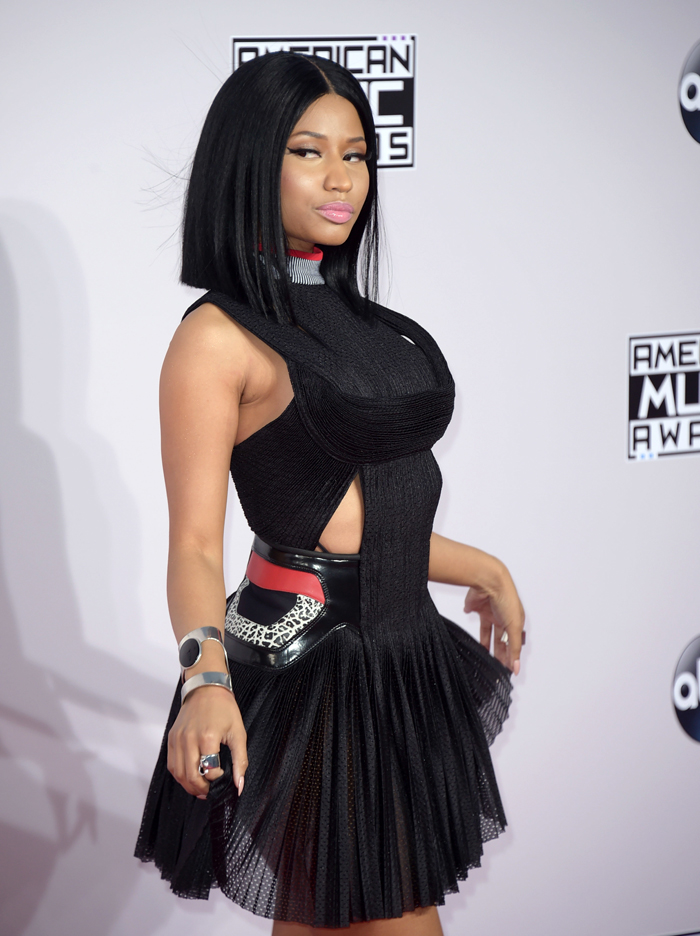 Photos courtesy of Rolling Stone & WENN