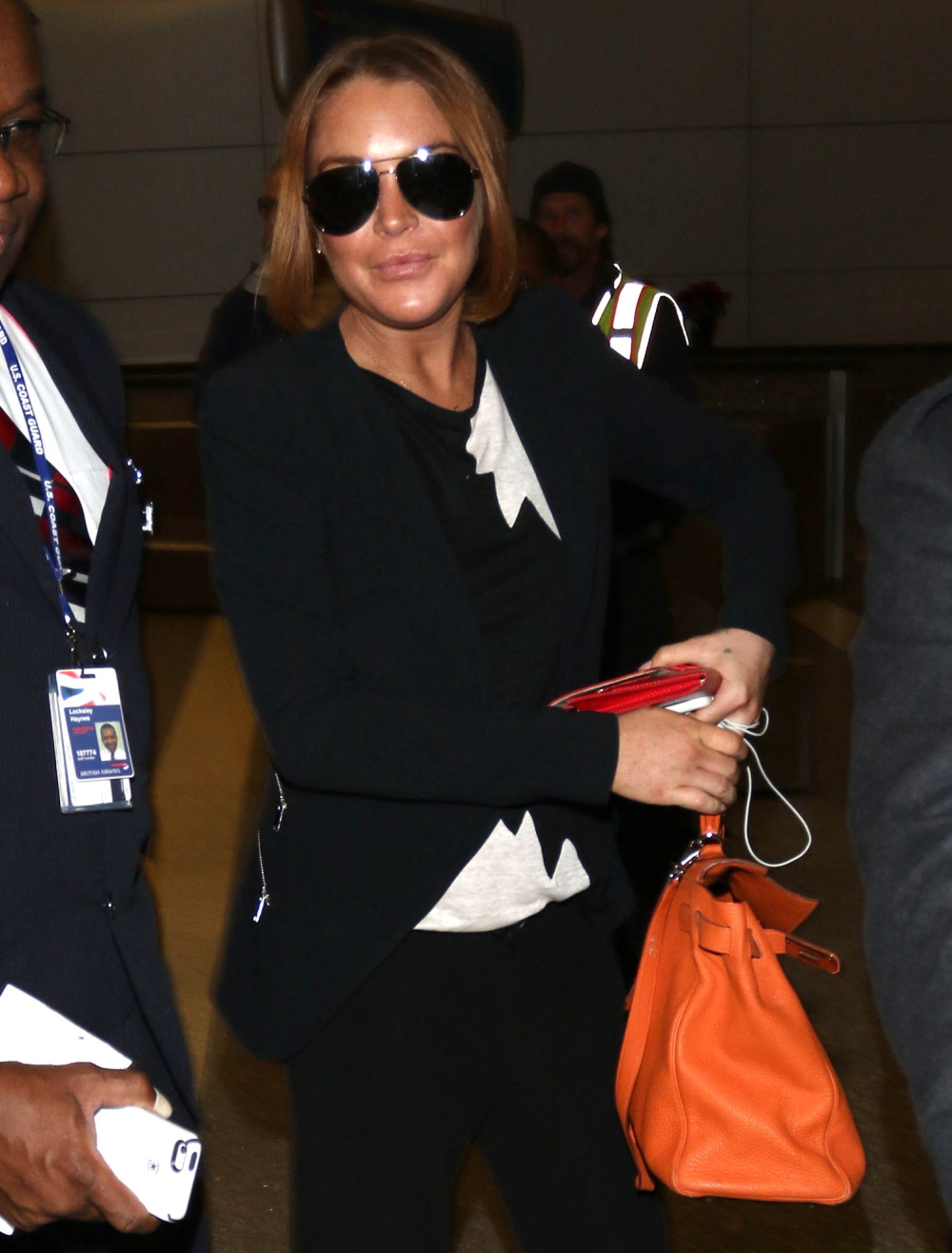 Here are an assortment of Lindsay Lohan photos. The candid airport pics are of Lindsay at LAX on December 16th, just days after she declared that she would never, ever live in LA again. For what it's worth, she didn't stay in LA very long – she ended up flying to French Polynesia for the Christmas holiday. I don't know if Ali or Dina made the trip or if Lindsay went with friends ("friends"). So, I'm also including an assortment of Instagram photos from her holiday.
In one of the Instagram photos, Lindsay posted this message: "In good faith with good people. I refuse to let a virus effect my peaceful vacation…." Yes, she has a virus. What kind, you might ask? It turns out she caught Chikungunya, which is largely spread through mosquito bites. Symptoms include fever and joint pain. There is no cure. That sucks. I'm sorry, I don't really have a joke about this. I was trying to figure out something that wouldn't be too mean, like "The Herp Invades French Polynesia" but blah. It sucks being sick during vacation! I've had this weird stomach bug since Christmas and I just can't shake it. Mad cramps, y'all.
In other Cracken news, In Touch Weekly says that Lindsay wants to do Broadway next after her successful (??) run of Speed-the-Plow on the London stage. Sources say Lindsay is "begging" Oprah to produce a Broadway show and let her have a part and "If that doesn't work out, she's hoping Oprah can get her an audition for something like 'Cabaret.' Lindsay needs another helping hand." Lindsay as a cracked-out Sally Bowles in Cabaret? NOOOooo.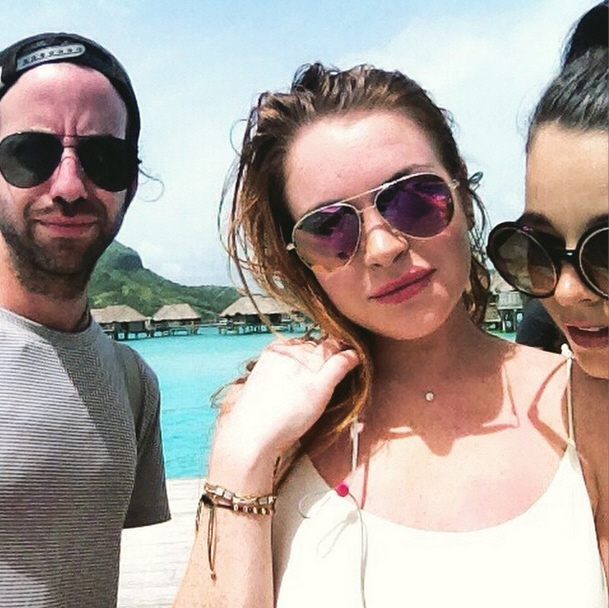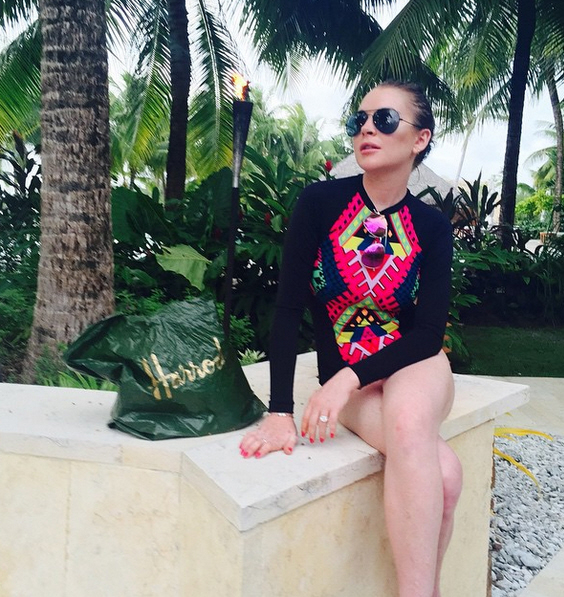 Photos courtesy of Fame/Flynet and LL's Instagram.