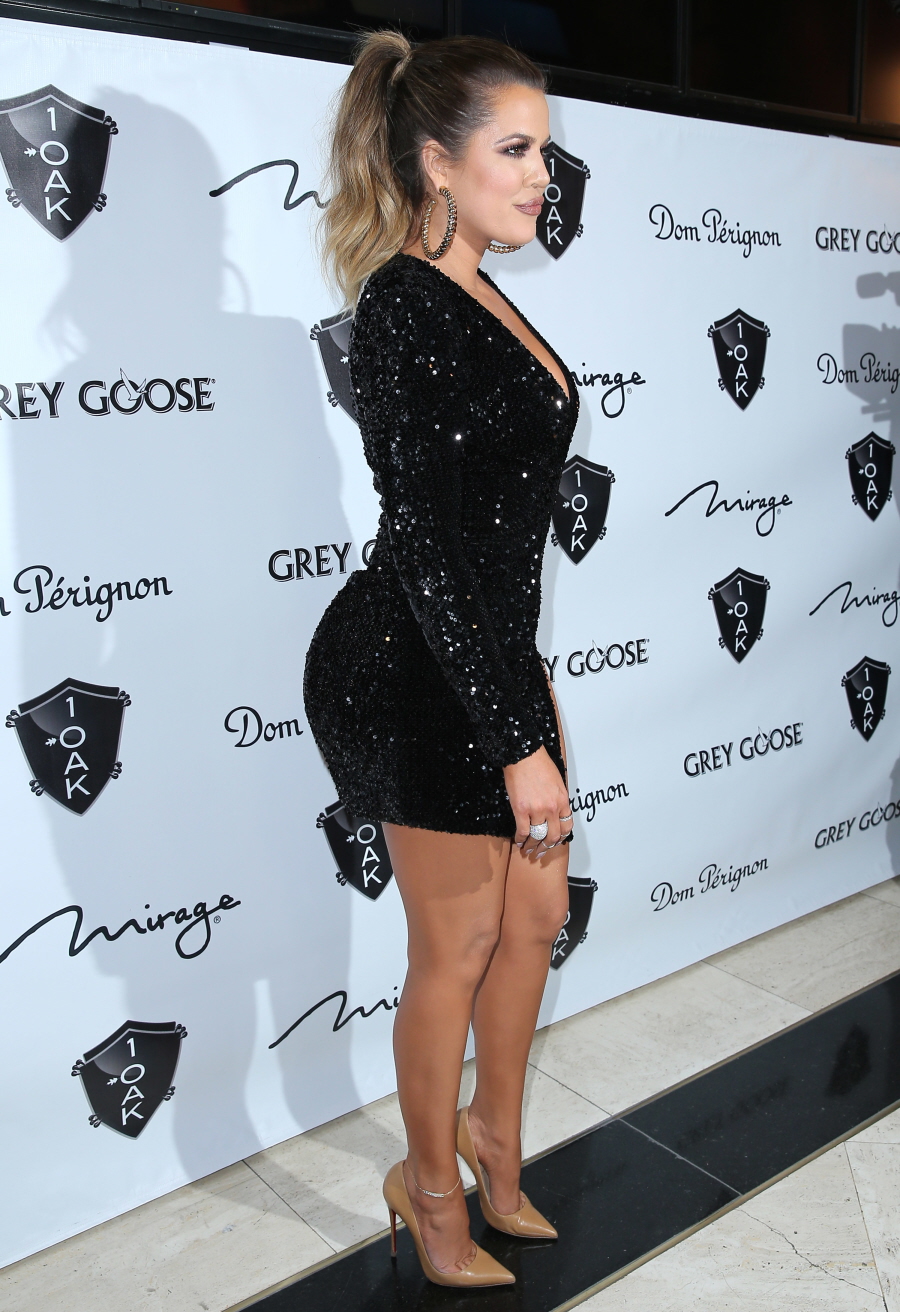 One of my favorite stories of the year was my ongoing investigative series "What Is The Pinocchio Butt and Why Does It Exist?" Earlier this year, Khloe Kardashian got some ill-advised butt implants, and they were healed enough to go to travel the world starting in April/May. The Pinocchio Butt went to NYC, Paris, London and beyond. And last night, the Pinocchio Butt was in Las Vegas for a pre-NYE party at 1Oak inside the Mirage. I'm assuming Khloe was paid to host this party. From the neck up, she looks pretty – I especially like her ponytail. But from the waist down… God, those butt implants. I can't.
Khloe's starting her 2015 as a single girl, by the way. The thing with French Montana seems to be totally over now. Khloe told People Magazine last night that "I think being single is really healthy for people. I think people who go into one relationship to another, I don't know if they have a healing process or know what went wrong or how to better themselves." She also said her goal for the new year is just to be better and "I just want to win. I just wanted to win at everything I do." Good luck and Godspeed, Pinocchio Butt.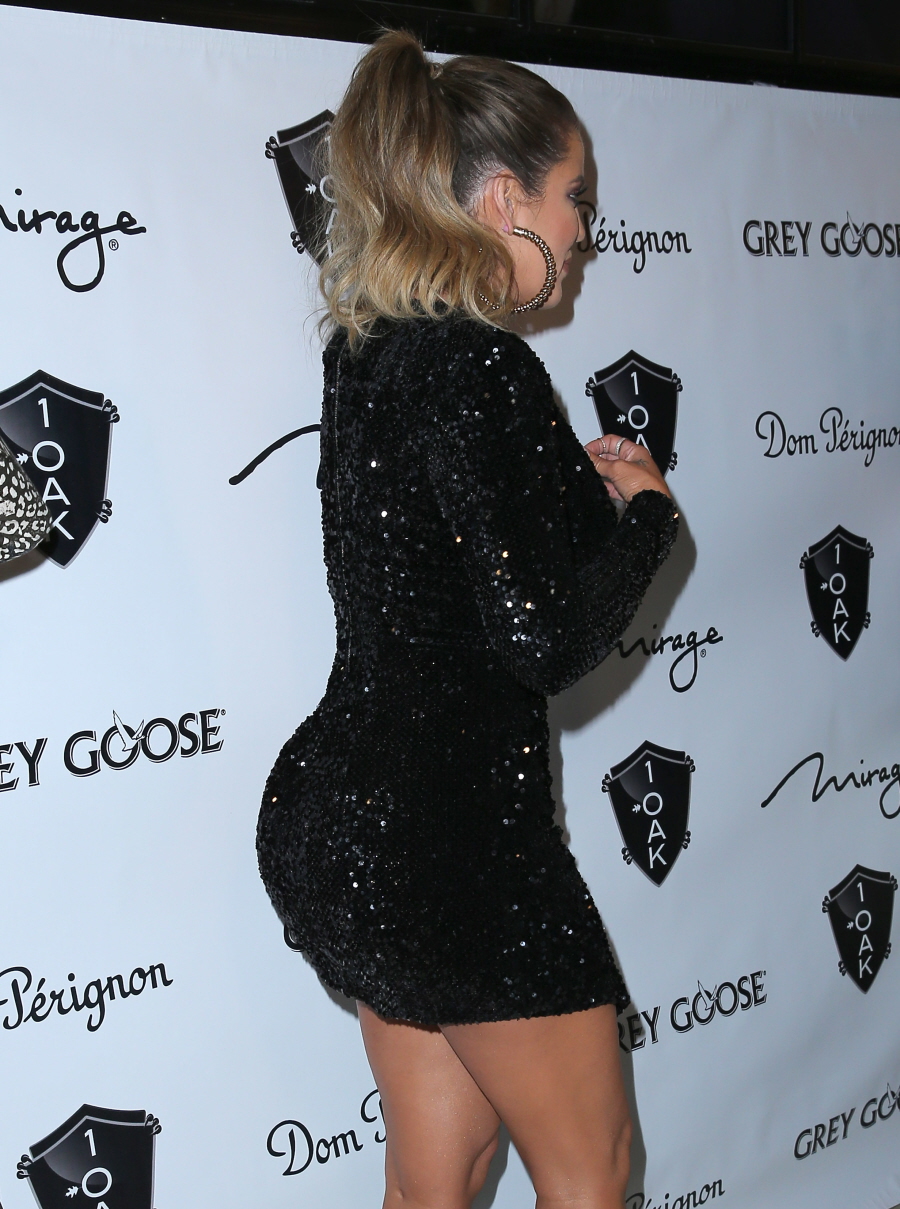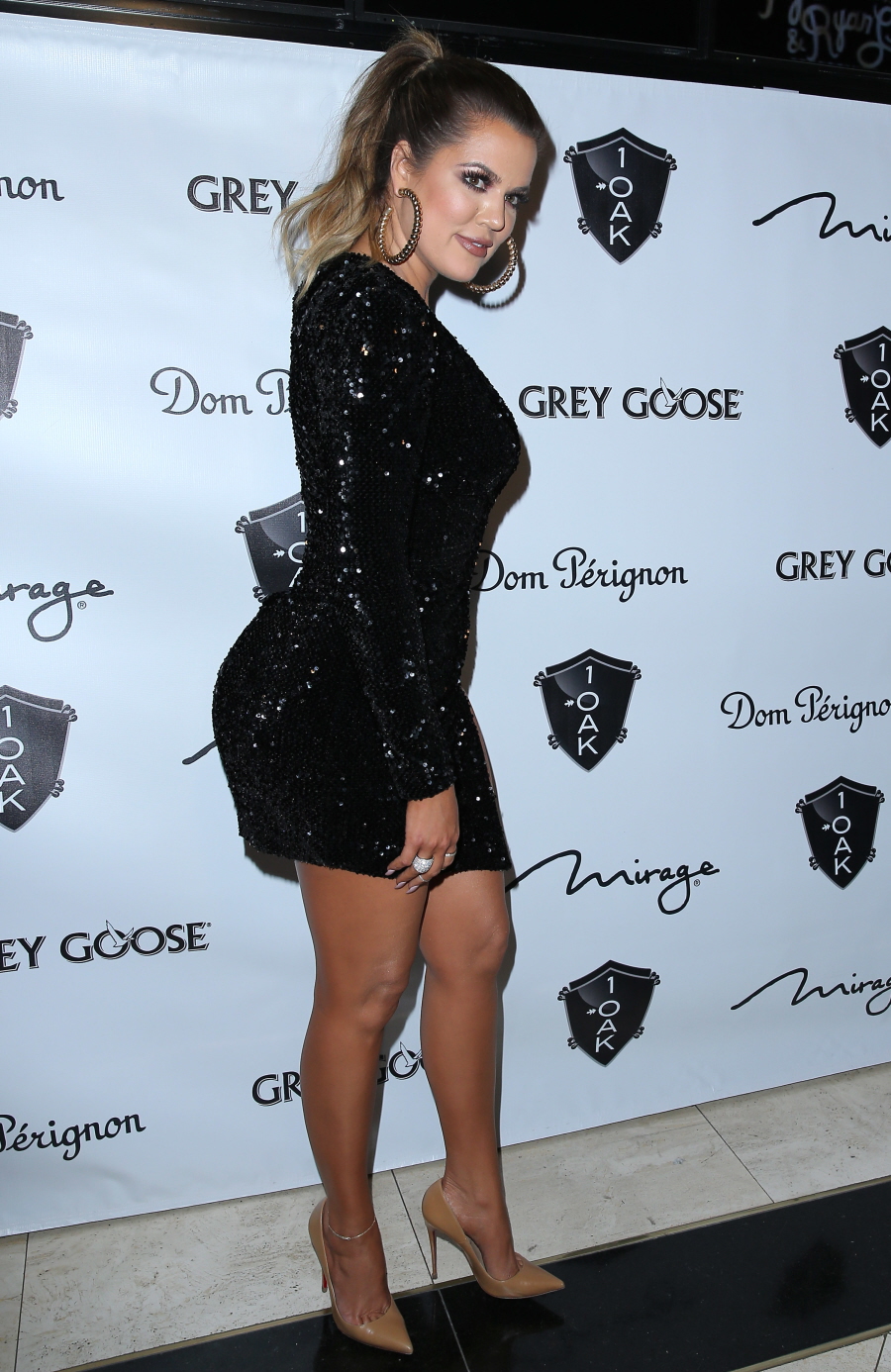 Photos courtesy of WENN.