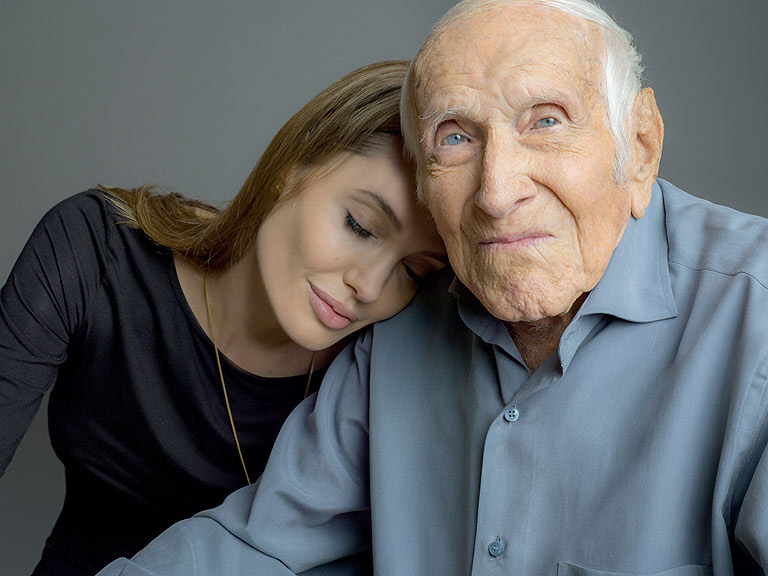 Angelina Jolie has never been very religious. She's never made public statements about her faith or lack thereof, and I always got the feeling that she approached religion in the same way she approaches party politics: make some general statements about the subject at hand, but never give away how you really feel. She just plays that stuff close to the vest. We still, to this day, have no idea if she identifies as Democratic or Republican. We don't know who she voted for in the last presidential election. And we don't know when she last went to church. But… meeting (and falling in love with) Louis Zamperini changed her. It was obvious in Unbroken that Jolie was drawn to the religious/spiritual aspects of Zamperini's story, and now she's even comfortable saying (in so many words) that she believes there is a God.
Angelina Jolie credits the late Louis Zamperini with teaching her to embrace spirituality. When PEOPLE asked the mother of six what she learned from Zamperini, the World War II hero who's the inspiration for her film Unbroken, she had an answer ready.

"When there is an obstacle, you have to rise to the challenge, not be overwhelmed by it," she replied. "And we're not alone in the world."

Jolie added: "I don't know if there's a name for that – religion or faith – just that there's something greater than all of us, and it's uniting and beautiful."

Zamperini became close friends with Jolie while they worked on the film together.

"Angelina is a human dynamo," said the war hero, who was 97 when he died earlier this year.

"It is a loss impossible to describe," Jolie said in a statement at the time of his death. "We are all so grateful for how enriched our lives are for having known him. We will miss him terribly."

Unbroken exceeded box office expectations in its first weekend of release, earning $46.05 million over four days.
How lovely for Saint Jolie to minister to her faithful. Blessed be the Jolie!!! No, I understand what she's saying. Zamperini made her think about faith and the endurance of the human spirit in ways she never had before. She sounds more like a deist?
Our Lady of Sack Dresses (the holiest of garments) was also out and about in LA on Monday – go here to see the photos. She didn't look pox-y, which is good. Hopefully, her pox was pretty mild and she's doing a lot better now.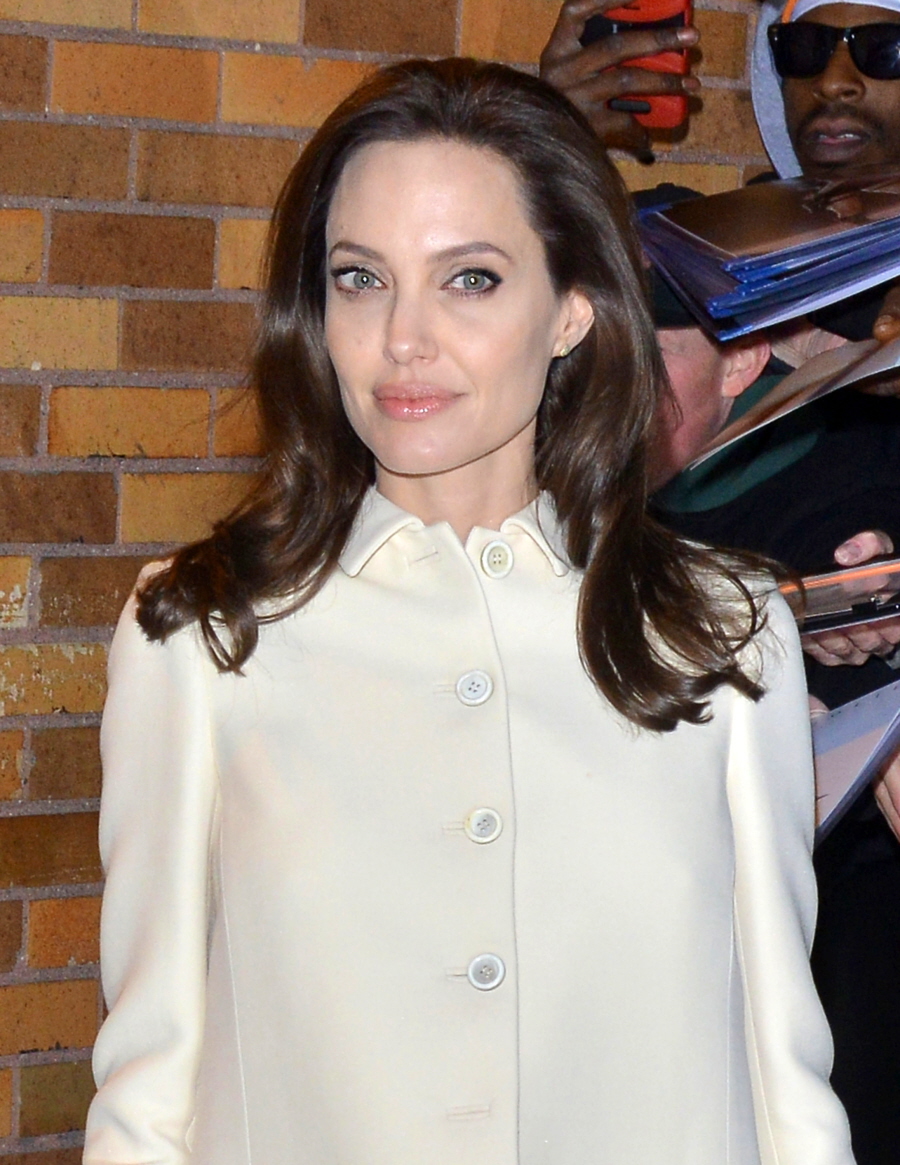 Photos courtesy of Fame/Flynet.