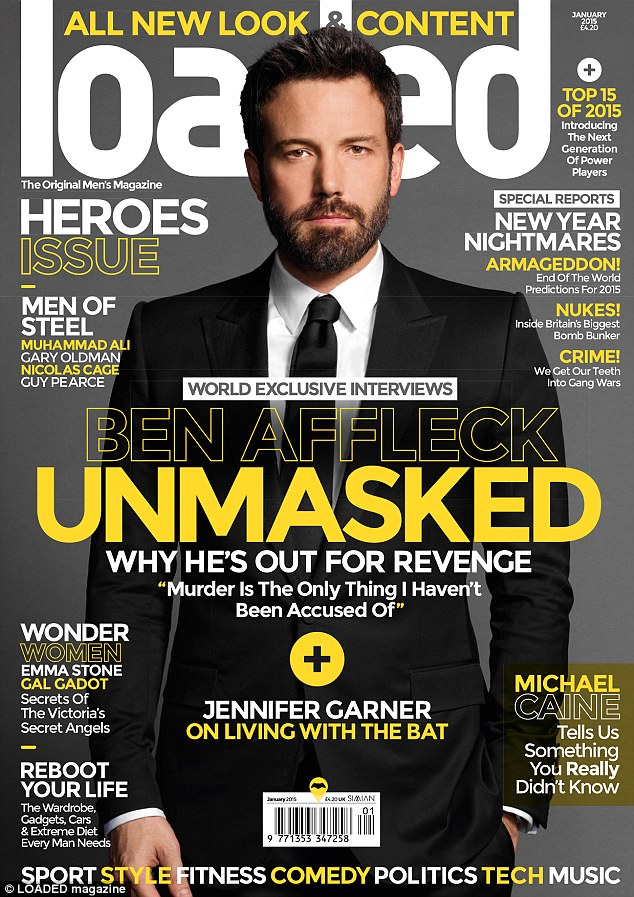 Ben Affleck covers Loaded Magazine. The cover image has him looking much like his Gone Girl character, Nick Dunn in that he seems bored yet misunderstood and smoldering. I haven't been able to read the full interview as it's not yet available on iTunes, but The Daily Mail has some pull quotes. Affleck credits his wife, Jennifer Garner, with helping him return to Hollywood after the Gigli/J.Lo tabloid debacle. He never mentions Gigli or J.Lo, but he's talked about that period in his career many times. He's also previously praised Garner for helping his career, so this isn't new from him. I'm interested in reading the rest of the article to hear what else he has to say, and what Garner has to say about him. Here's more:
In the January issue of UK's Loaded magazine, the 42-year-old "Argo" director says being in a relationship with Garner allowed him to focus on what was important. "Getting to know Jennifer, falling in love with her and being connected with her gave me a foundation to reach out and say, okay, I'm going to do 'Hollywoodland.' I'm going to direct 'Gone Baby Gone.' Those were the steps forward I needed to put positive stuff on the board," he told Loaded, according to the Daily Mail…

But just because Garner helped Affleck get to where he is today doesn't mean he's eager to make another movie with her.

"My wife and I made 'Pearl Harbor' and 'Daredevil.' With our track record, I don't know if anyone's looking for a three-quel," Affleck joked. "She won most of the fights in the movie, which was a pretty good predictor of what would happen down the road — my wife holding swords and beating the living s–t out of me."
I've mentioned before that I wish Ben wouldn't talk about his marriage like it's a business arrangement, but it makes sense here. He had a home base and a family and that brought him the stability to try again after he felt shut out of Hollywood. He has a strategy for his career and settling down as a husband and father was part of that. I'm surprised that he's accomplished as much as he has, and I'm especially surprised that he's about to play Batman in a multi picture deal. He's an ok actor, but his real strength is directing.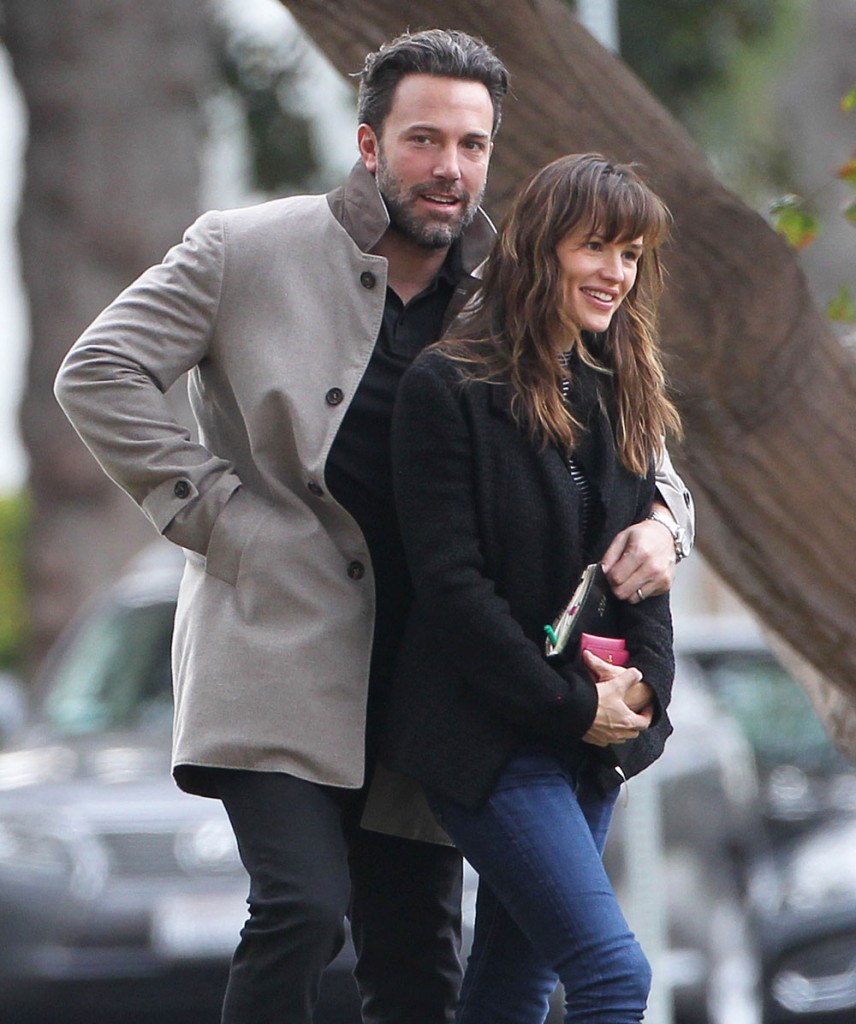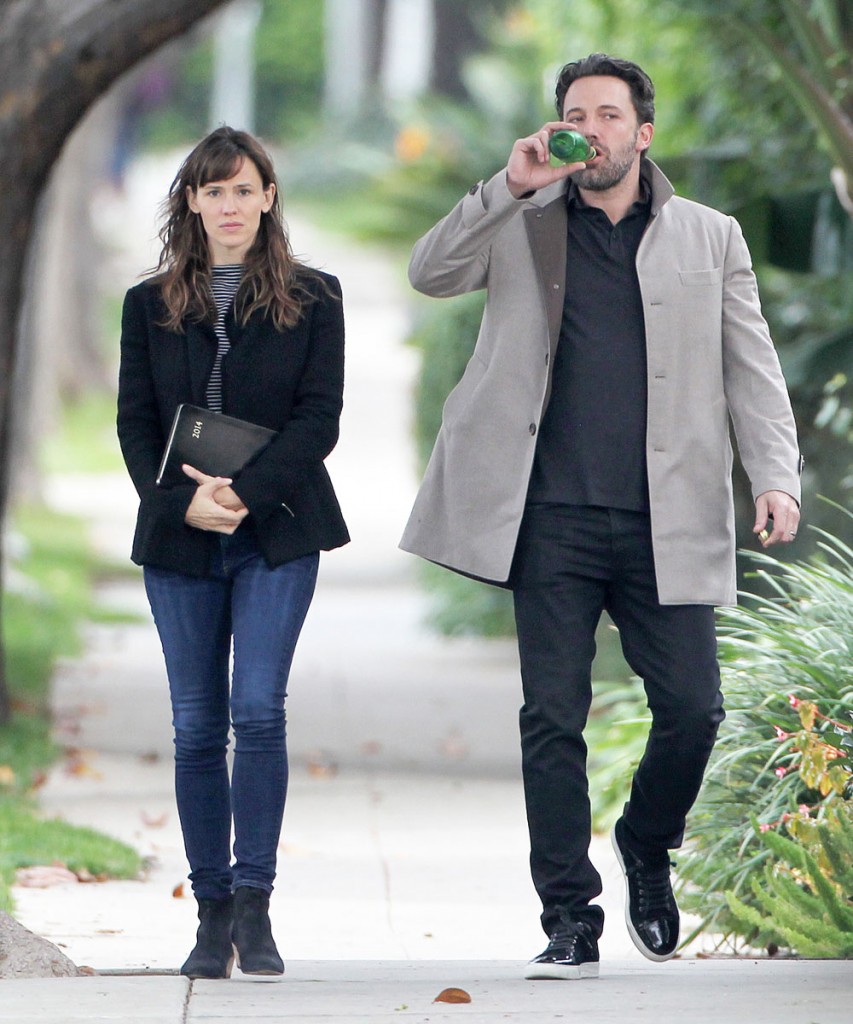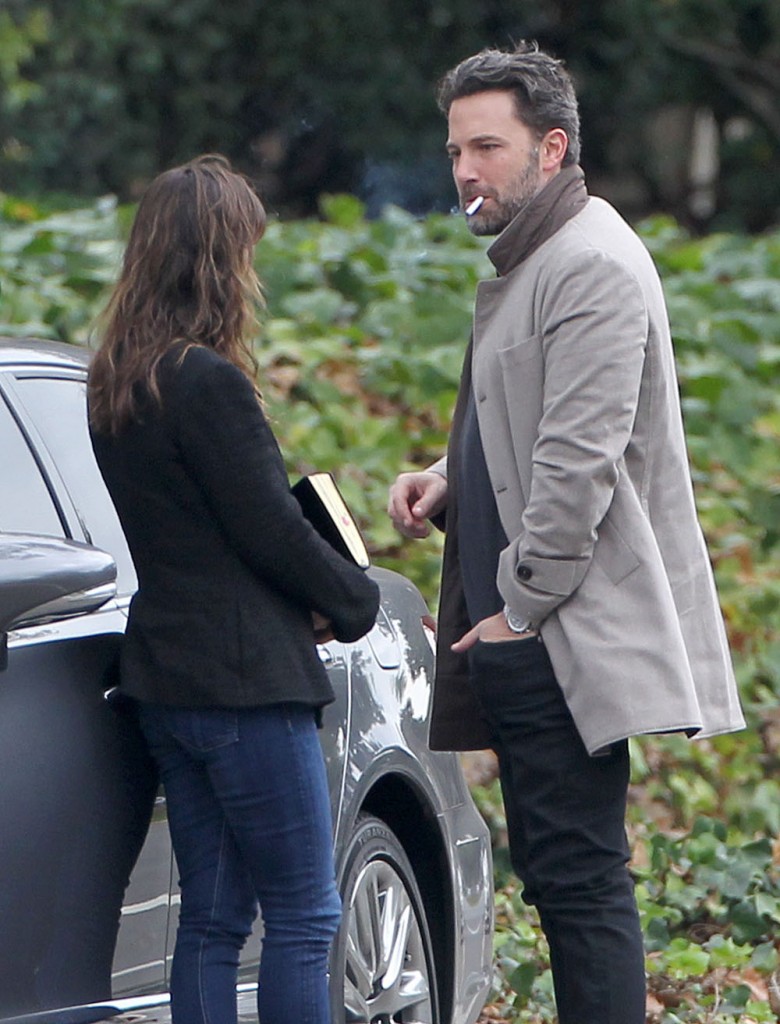 Photo credit: FameFlynet and Loaded Magazine