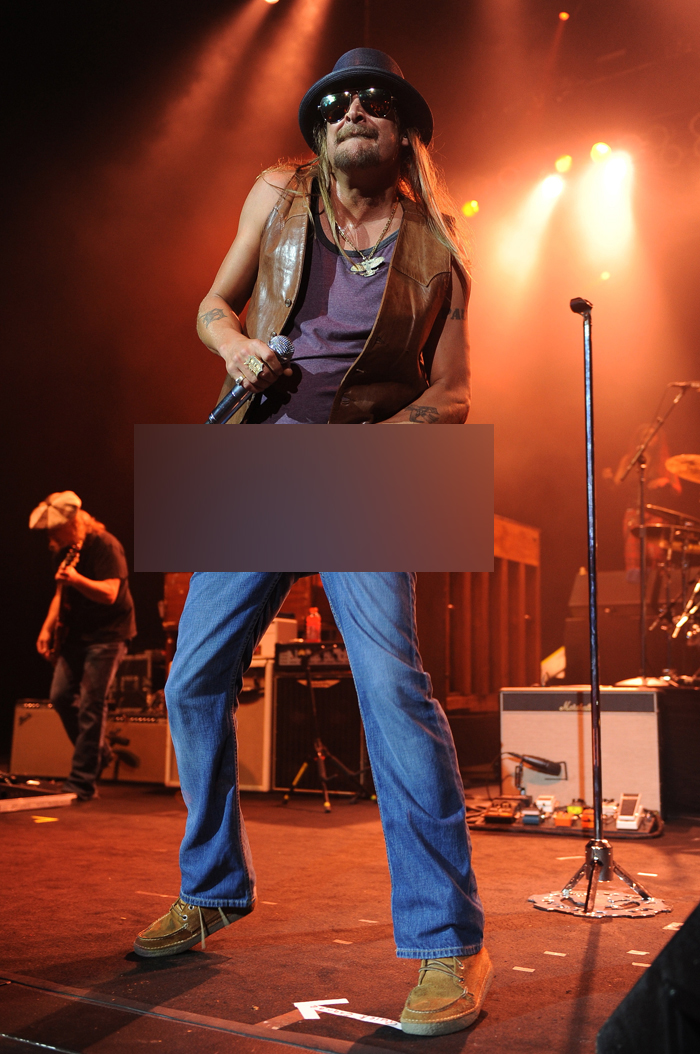 I can't remember the last time Kid Rock made an album worth a listen. Wait, scratch that statement. The answer to that question is "never," right? He had that one song. It's not important to this discussion, and I'm already being catty. Did his efforts to go country ever go anywhere? He sold a lot of records, so someone must be listening. Kid has always been a mess, gossipwise. He married Pamela Anderson for a brief period, and then he punched Tommy Lee at an awards show. So classy.
Kid has a new album, First Kiss, coming out in February. He kicked off promotion with an interview in The Guardian. Dude brags about being an ultra-rich rule breaker, and then some pompous and terrible stuff comes out of his mouth:
On the internet: "I don't FaceTweet or whatever people do. I understand that I'm the old guy now. I turn on my computer and look at pr0n a little bit, see what's going on in the news, but that's about it. I'm comfortable with that."

His politics: "I am definitely a Republican on fiscal issues and the military, but I lean to the middle on social issues. I am no fan of abortion, but it's not up to a man to tell a woman what to do. As an ordained minister I don't look forward to marrying gay people, but I'm not opposed to it."

Why did he perform for Obama? "I played Barack Obama's inauguration even though I didn't vote for him. I didn't agree with his policies, but there was an exciting sense of change in the air. That promise hasn't been fulfilled — the country is more divided than ever."

All his mad cash: "I'm not just wealthy, I'm loaded. I can say that because I'm not embarrassed — I've made a f***-ton of money, but I've never made a dishonest dollar. I try to do right by the people around me."

His "redneck" cred: "I'm 43 and about to become a grandfather, but it keeps my redneck street cred up. I could be a great-great-great-grandfather by the time I'm 80. I am excited, but also nervous for my son. He was dropped on my doorstep at six months when I had no money and was trying to be a rock star. I didn't have a clue."

Guns, man: "I'm always buying more guns. I have everything from a Civil War cannon to an MP5 machine gun and old police guns. If someone invades your house, yeah, you can shoot them. I don't think crazy people should have guns."

He'll never be PC: "Rap-rock was what people wanted at the time, and they still love those songs at shows. But it turned into a lot of bullsh*t and it turned out to be pretty gay … If someone says you can't say 'gay' like that you tell them to go f*** themselves. You're not going to get anything politically correct out of me."
[From The Guardian]
I think Mr. Kid has confused political correctness with a lack of hate speech. This certainly isn't the first time he's talked smack about gay people, and it's not the first time he dissed social media. He did both at once in a 2008 interview where he called Twitter "gay." So much big thinking coming from Kid. So many guns. So much "get off my lawn." How does this guy still have fans?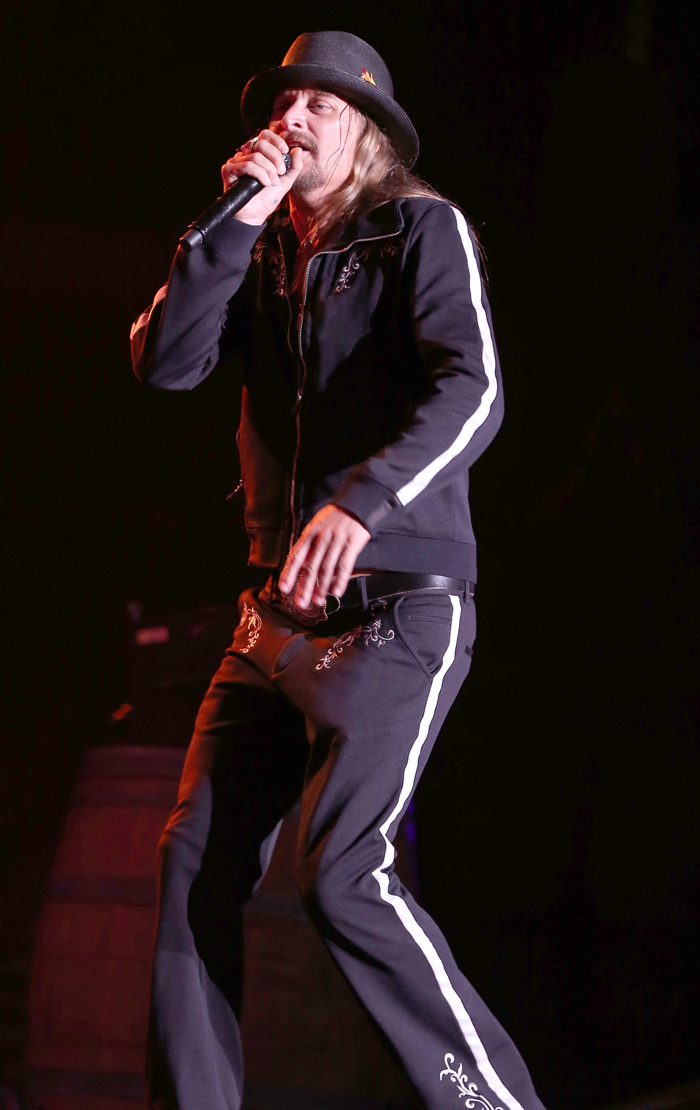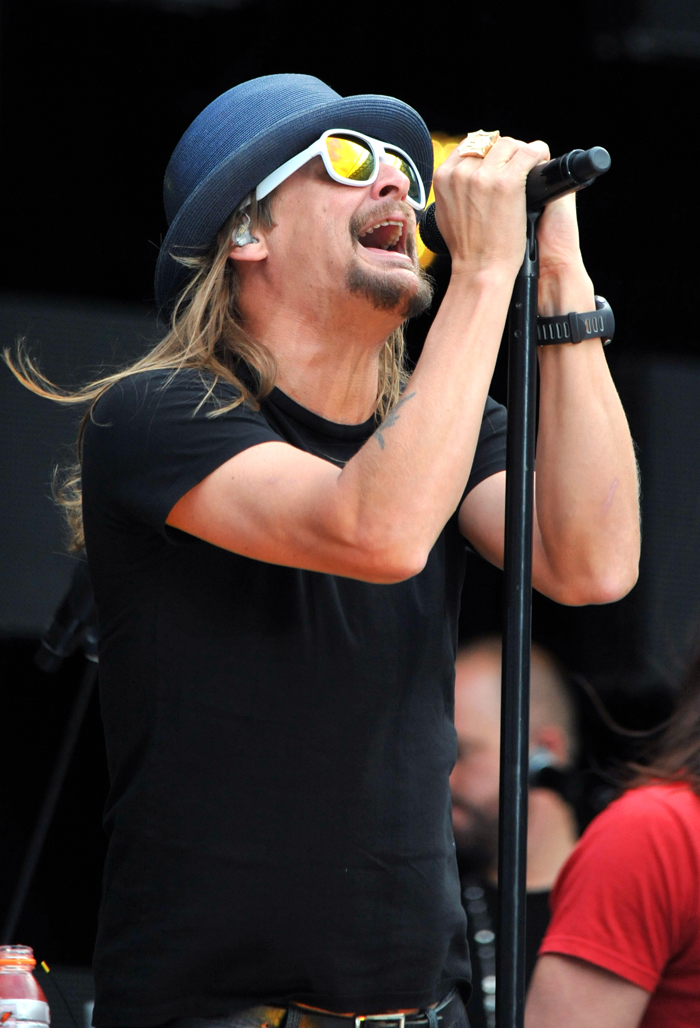 Photos courtesy of WENN