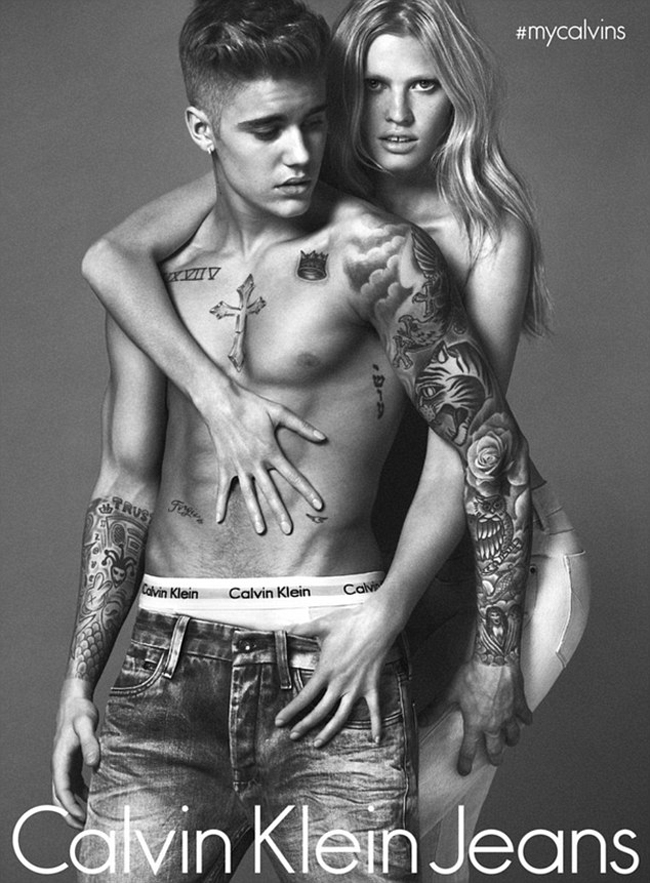 Brace yourselves. I warned you of this very terrible Swag prophecy last July when Justin Bieber reportedly landed a Calvin Klein contract. Word on the street was that CK wanted to recapture the magic of 1990s Marky Mark and Kate Moss. This was hilarious because Swaggy wants to be the next Wahlberg (in many ways), but Wahlberg can't stand Bieber.
Swaggy built up to this campaign for years. He worked on his abs, possibly spray-tanning them for extra definition. He courted CK by refusing to pull his pants up, ever. The plan worked, and Swaggy made his first unofficial move for the brand by taking it off on the Victoria's Secret stage as the audience booed.
Now Swaggy's hard work reaches its pinnacle. The new ads for the Bieber CK campaign have come out, and they're puzzling. In several of the shots, Swaggy poses with Lara Stone. In others, he appears by his lonesome with only Lil' Swaggy to keep him company. Oooof. Is he … stuffing? The "shape" looks far too smooth and rounded to be authentic. Now you have to look and let me know whether this is real. (I'm so sorry.)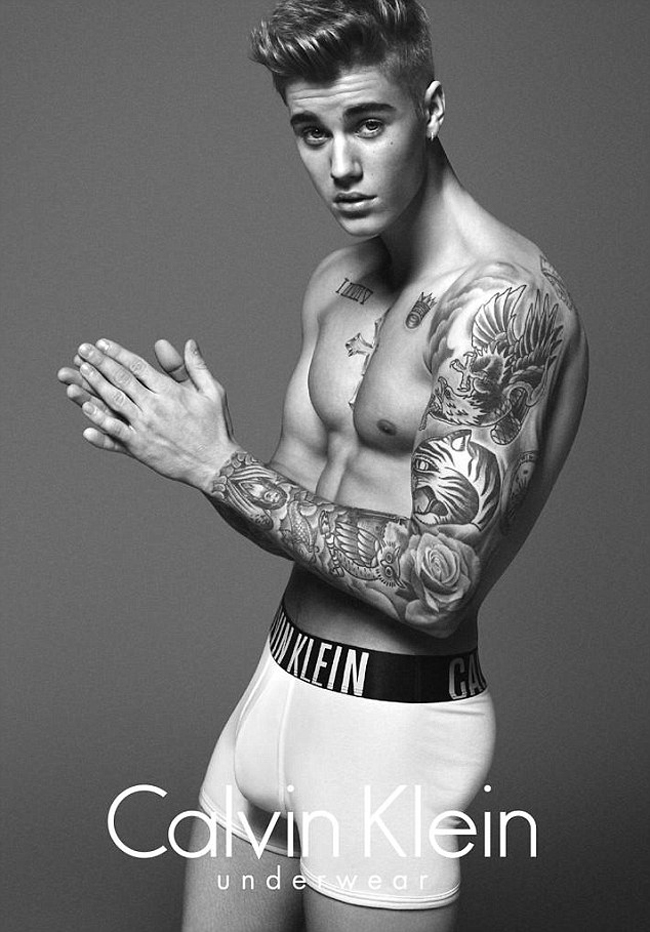 Here's a teaser for the upcoming commercial. Swaggy plays the drums and pulls Lara toward him an an assertive manner. LMAO. The campaign is called "It Begins," so there will be more unadulterated Swaggy to come.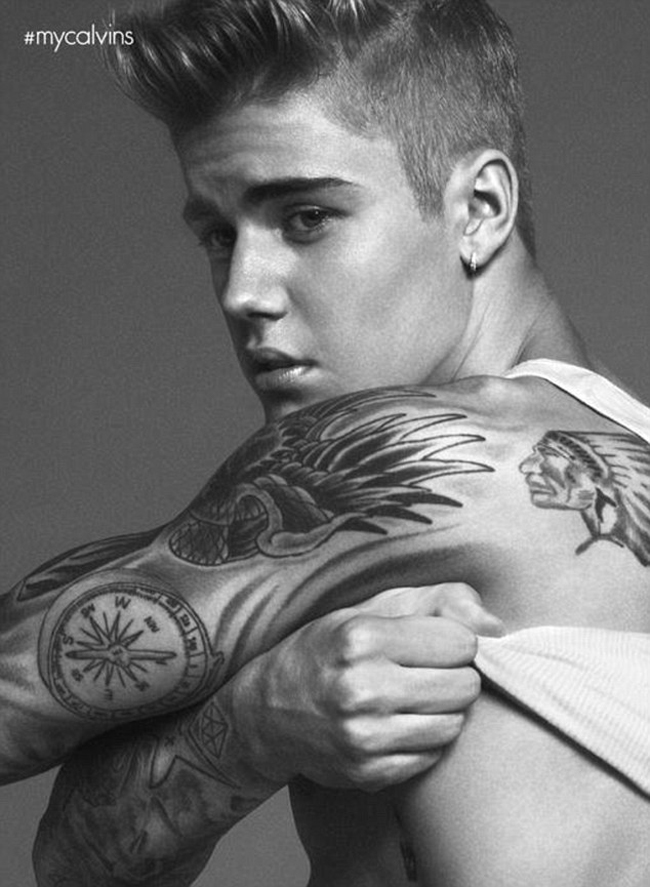 Photos courtesy of Calvin Klein