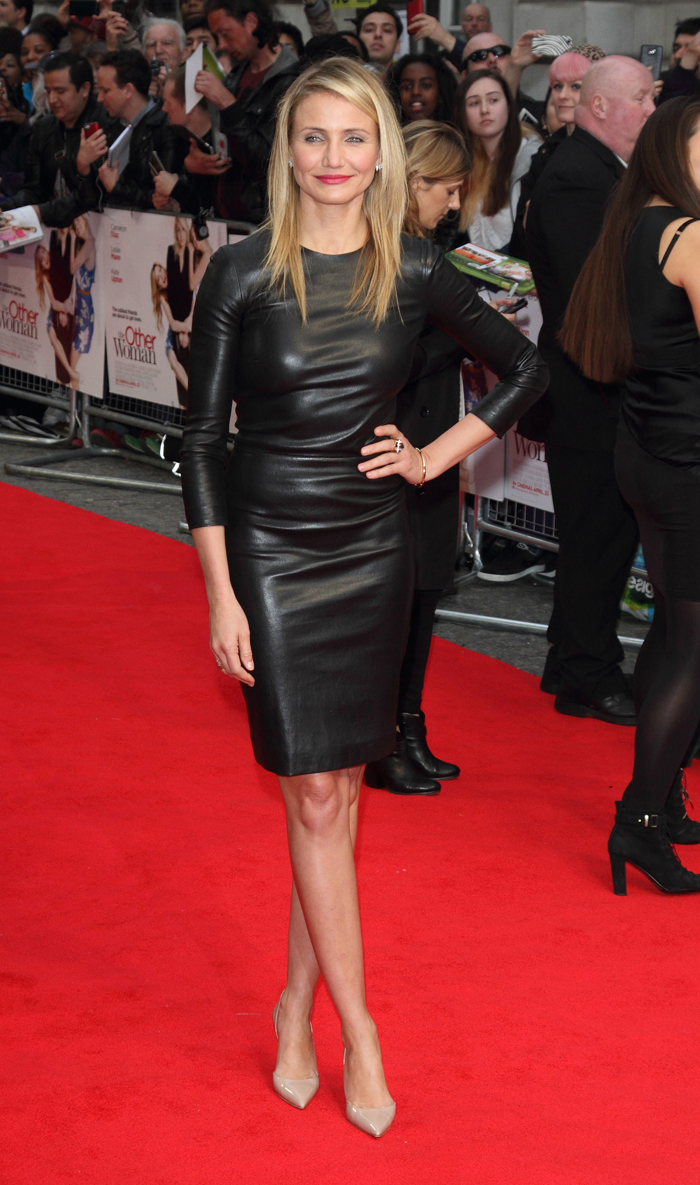 I don't know how much interest remains in the Cameron Diaz/Benji Madden nuptials (which took place on Monday night), but some sweet updates filtered out from inside sources. Yes, I flinch a little bit too when I hear the word "sweet," but these are pretty cool details. Most of them, anyway.
In Touch published a full account of how many glitches happened at the wedding. Joel Madden (as the best man) dropped Cameron's wedding ring during the ring exchange. Cameron tried to change into a reception dress, but she couldn't remove her wedding gown and panicked. There was also a power malfunction immediately before Cam walked down the tented aisle. But all of the guests — including Gwyneth Paltrow, Samantha Ronson, Reese Witherspoon, and Drew Barrymore — had a great time. Lionel Richie sang at the reception, and Nicole Richie stood as the matron of honor.
The Mail got wind of the toasts exchanged at the reception. Cameron explained to the entire party why she "waited" to get married:
Cameron Diaz and husband Benji Madden tied the knot at her Beverly Hills mansion Monday evening following a nine-month romance.

MailOnline can exclusively reveal the 42-year-old actress delivered a touching toast to her 35-year-old groom, telling their 127 guests she's happy she held out for Mr. Right.

"I waited because I didn't want to settle," [Diaz] said, flashing her famous mega-watt smile. "Now I got the best man ever. My special man. He's mine."

The tattooed musician inspired laughter when he remarked: "I only asked to be in control of two things: The music and the cake."

Cameron was no Bridezilla, but she did lose her cool at two separate points during her special day.

When the lights flickered and went out for 10 seconds before her big bridal entrance, Diaz could be heard cursing: "S***, f***, this is f***ed up. You've got to be f***ing kidding me!"
[From Daily Mail]
Oh, to be a gossamer-winged butterfly on the wall when Goop encountered Sam Ronson at the reception. Can you imagine? Goop is probably the only person to address Sam as "Samantha" in person.
Anyway. Cameron's speech inadvertently addresses my curiosity over the quick change of heart from the hardened Cameron we all witnessed a year ago. She hinted at previous proposals, right? I'm glad she waited to marry Benji instead of, say, Jared Leto. Being married to Jared would be an absolute nightmare. Not only would he be chasing randoms, but there'd be so much hair in the shower drain. Gross.
Quick quiz: Can you tell the Madden brothers apart?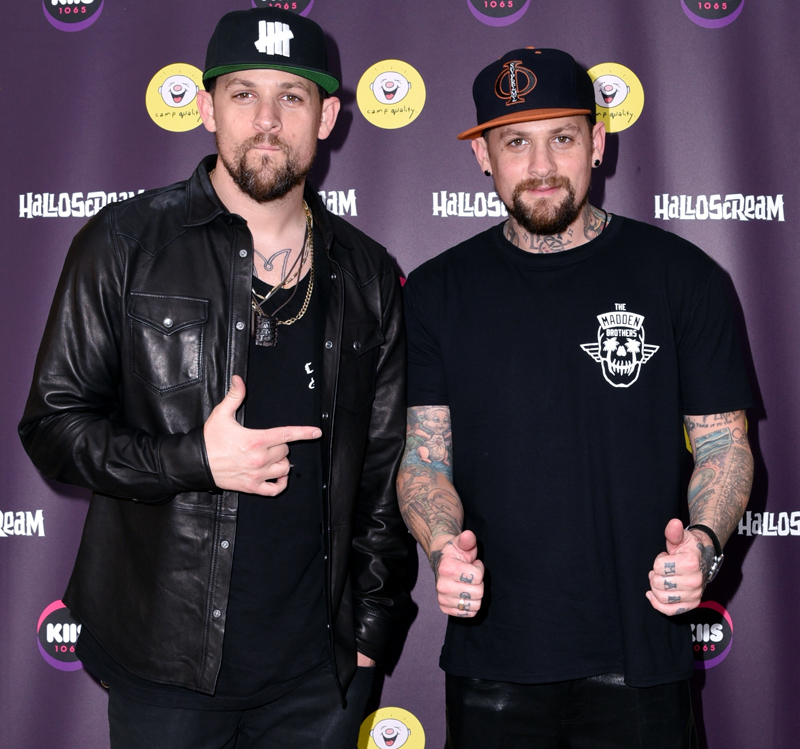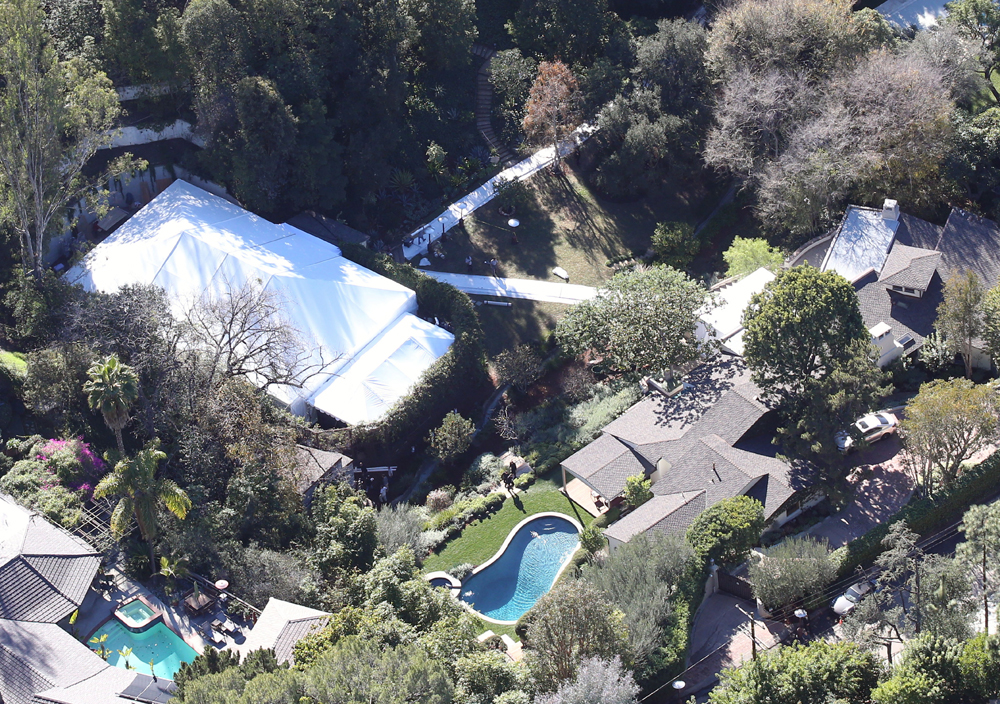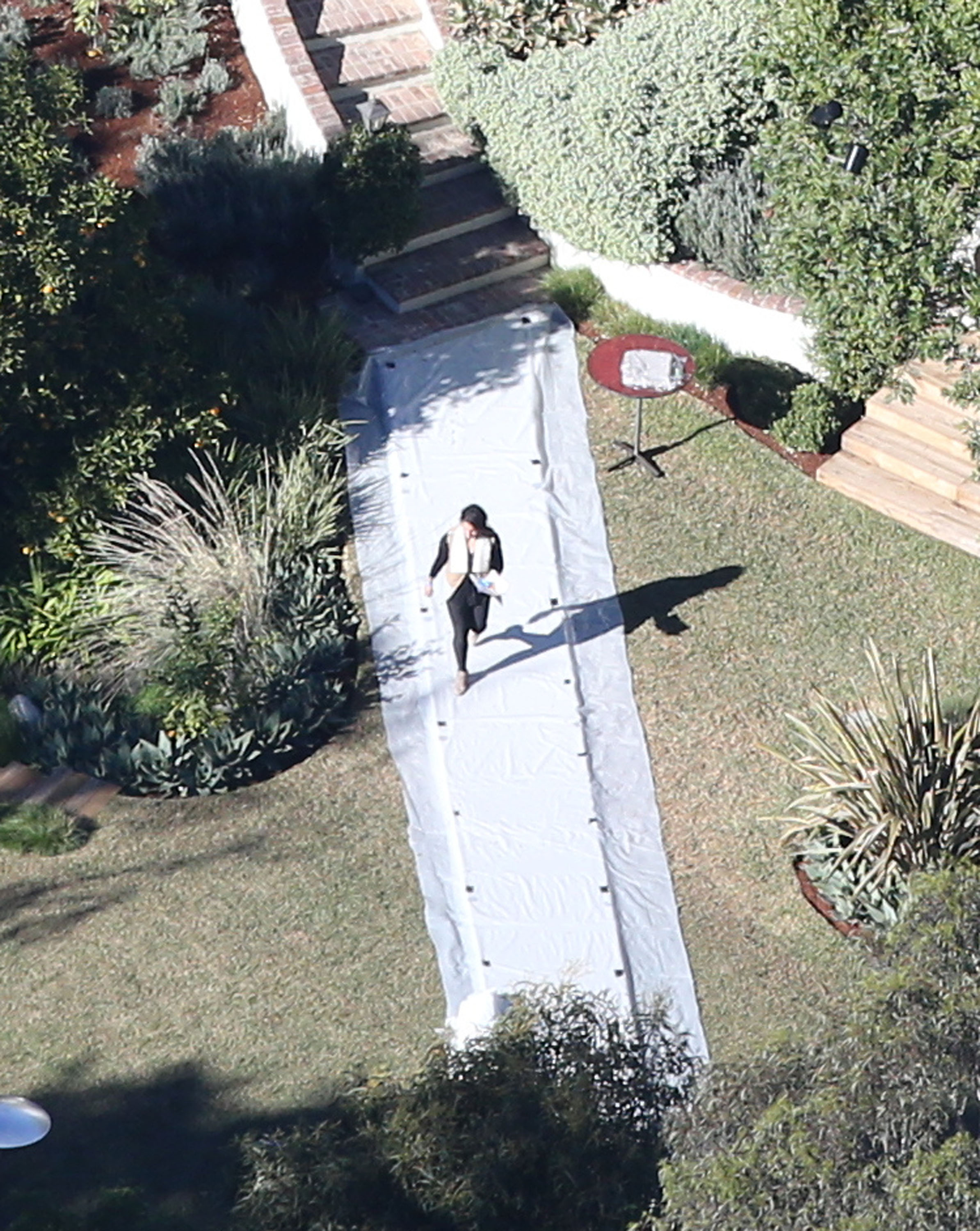 Photos courtesy of Fame/Flynet & WENN