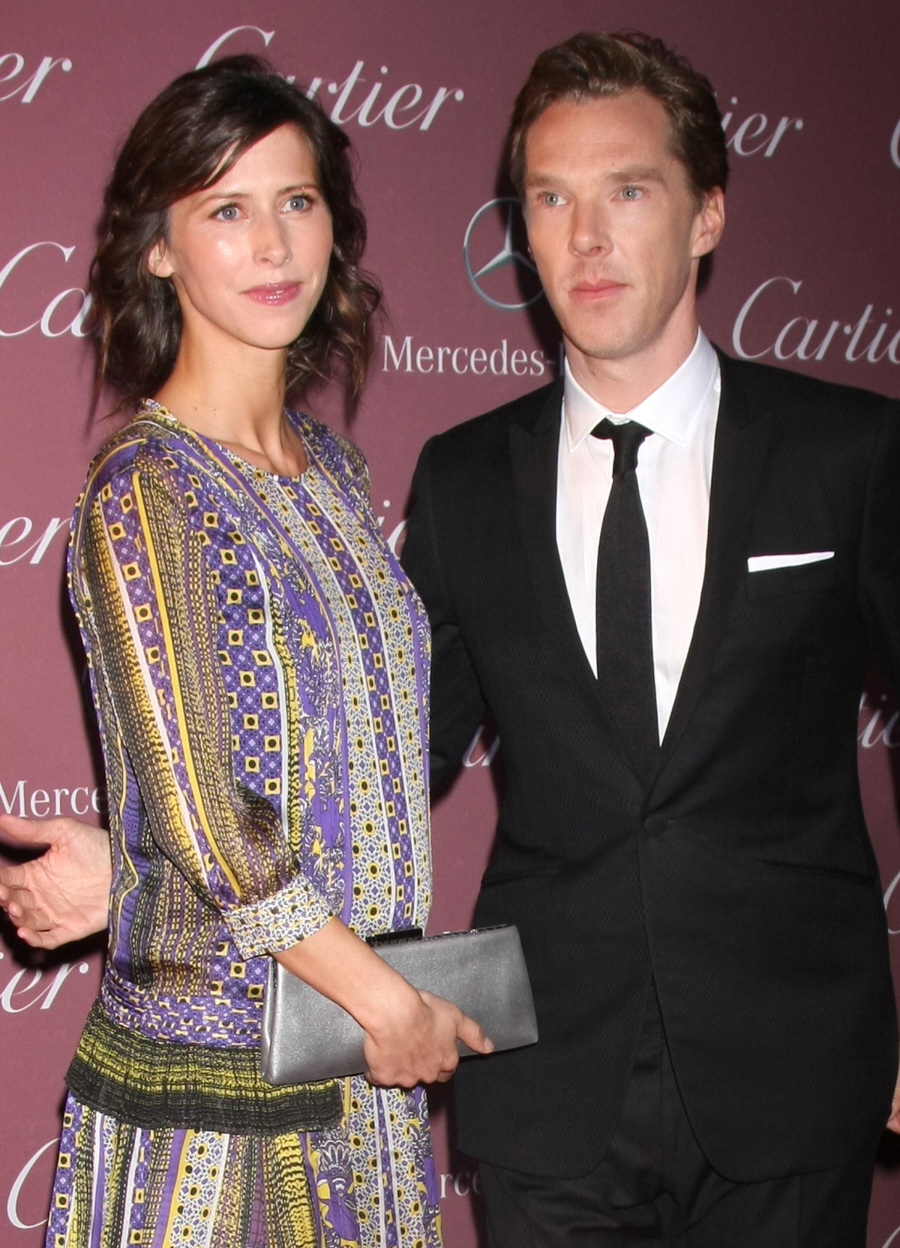 When I covered the Palm Springs Awards gala photos of Benedict Cumberbatch and Sophie Hunter on Sunday, I was surprised by how few sites and media outlets were saying that Sophie looked pregnant. Maybe the speculation is deemed "rude" but that doesn't stop The Daily Mail, Us Weekly, E! News and many more from wondering if various people are pregnant every damn day. So, I was taken aback. I've been waiting for days now to see if Sophie's OBVIOUS pregnancy got confirmed somewhere. And now, finally, it has been. Page Six got the confirmation. That's weird, right? That's it's Page Six and not, say, People Magazine or Hello UK?
Benedict Cumberbatch is to become a father for the first time. The "Imitation Game" star's fiancée, Sophie Hunter, is pregnant, Page Six can exclusively reveal. The 38-year-old actor — who's a contender for the best actor Golden Globe this weekend for his role in the WWII drama and is expected to garner an Oscar nomination — is delighted and excited about becoming a dad, we're told.

Sources also said the low-key couple, who were engaged in early November, are planning to marry sooner than expected, in the next few months.

One source told Page Six: "Sophie is a few months along, and both she and Benedict are very excited about it. They are also quietly planning to marry in early spring."

Cumberbatch and Hunter, 36, an actress and theater director, were most recently spotted together last Saturday at the Palm Springs International Film Festival, where she disguised her bump with a long Just Cavalli maxidress and a discreetly placed purse.
"The low-key couple"? LOL. "A few months along"? I think she's a bit further along than two months. I'd even argue that Benedict proposed to Sophie soon after they found out they were expecting, which probably means she's closer to four months along (just a guess). As for their "early spring" wedding plans… we'll see. I mean, she is going to be the mother of his child and I don't doubt that he will marry her. But I just wonder if he's going to put it off until the baby is born, maybe? He's just so busy, you know.
Update: The Daily Mail got a hard confirmation from Benedict's rep, who said: "I am delighted to confirm that Benedict Cumberbatch and Sophie Hunter are expecting their first child. They are both over the moon." So there you go. All of you Cumbertwihard Proofers can sit on that.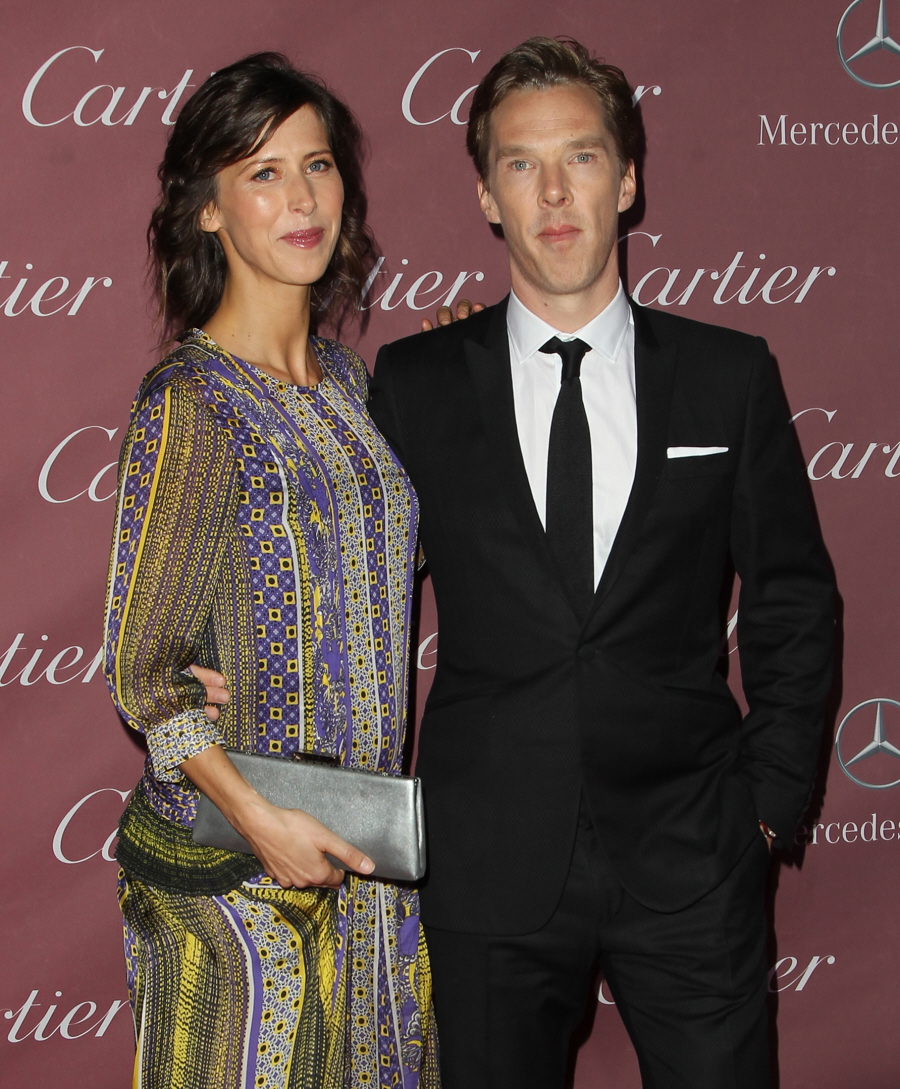 Photos courtesy of WENN.