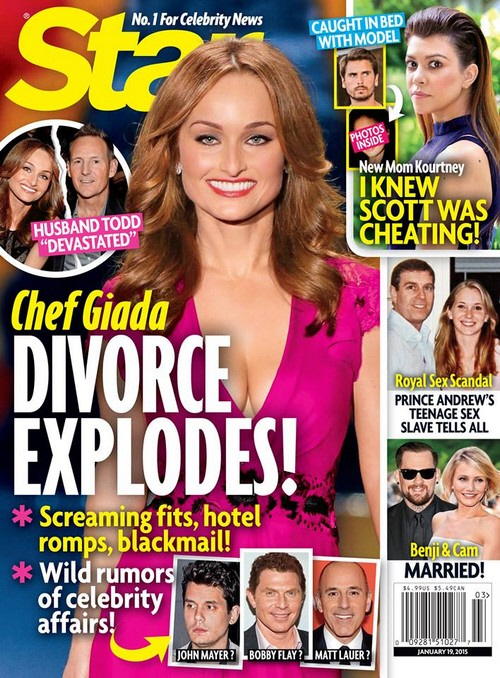 Just before New Year's Eve, we heard about Giada de Laurentiis' separation from her husband. Giada announced her split from husband Todd on her Facebook page, and Todd filed the divorce papers shortly after her announcement. The whole thing was done with very little drama, except that everyone pretty much assumes that Giada was totally fooling around and that multiple blind items were "true." Some years-old rumors about John Mayer cropped up again, and multiple outlets also claimed that Giada was out and about in Miami with Bobby Flay the night before the separation announcement. So, put those two guys together and add a dash of Matt Lauer, and we get this Star story:
The New Year certainly isn't off to a good start for Giada De Laurentiis. On Dec. 29, the Food Network star shockingly announced her separation from husband of 11 years, Todd Thompson, and Star has learned exclusively that a possible cheating bombshell could rock their divorce proceedings!

"Giada wanted to announce the divorce after the holidays," a source claims. "But three different men — one from L.A. and one from Las Vegas — are looking for a payday or they'll go public!"

This wouldn't be the first time Giada has been linked romantically to someone other than her husband, either. In a shocking 2010 Star world exclusive, multiple sources claimed she and rocker John Mayer shared a steamy tryst at an NYC hotel. Plus, the famous chef has also made headlines for her close relationship with Today show host Matt Lauer.

Most notable, though, is Giada's closer-than-close relationship with Bobby Flay, one of Food Network's original superstars who had a hand in discovering her in 2002. "There were always whispers about the closeness between those two," a Food Network source tells Star. "Their chemistry has been no secret at all to people around them." In fact, just two days before Giada announced her divorce, the duo was spotted having a casual dinner together in Miami.

The stories about Giada's close relationships with other men were devastating to Todd…and could make their divorce a real battle. "It could potentially turn really ugly where Giada's money and their daughter are concerned," a source adds. "I wouldn't blame Todd if he felt angry and humiliated."
Re: Bobby Flay – I wouldn't doubt it on his end, I've heard the stories about his wandering eye. But would Giada go there? If she would go there with John Mayer, she might go there with Flay. As for Matt Lauer… is it weird to say that the Lauer rumor blew my mind? We all know Lauer is a womanizing dog (allegedly!!), but Matt with Giada? Now THAT makes sense.
But before we finish up here, you should know that Giada went to Gossip Cop to personally deny all of these rumors. From Gossip Cop:
Regarding the John Mayer rumor, De Laurentiis tells Gossip Cop, "I have never ever been romantically involved with John Mayer. I met him twice at least 5 or 6 years ago at public events along with hundreds of other people. The small amount of face time with John was in rooms filled with other attendees at these events. I have not seen or even heard from him since. The allegation of an affair was a fabrication back in 2010 and remains so today."

As for the Lauer and Flay rumors, De Laurentiis tells Gossip Cop, "My long-time friendships with my co-workers Matt Lauer and Bobby Flay are exactly that — long-time friendships. There has never been a romantic relationship with these two men."

That alleged outburst De Laurentiis had on December 10? Star made it up. She informs Gossip Cop, "I was not at the Standard Hotel on December 10th. I was on an early morning flight back to Los Angeles, and I have not stayed at the Standard Hotel for at least the last few years." And regarding the Star allegation that "three different men" are "looking for a payday or they will go public" about non-existent affairs with De Laurentiis, she tells Gossip Cop, "This is a complete fabrication. There are no men out there making any such claims, and I have never been contacted by anyone." There is literally ZERO evidence for ANYTHING Star says about De Laurentiis.
Do you believe her? Was she faithful to Todd throughout their marriage? Did she ever spend too much time in Matt Lauer's dressing room? Did she and Bobby Flay ever linger in the walk-in freezer? Did she ever have dirty hotel sex with John Mayer? I have no idea. I really and truly don't know and I don't even have a good theory for all of this.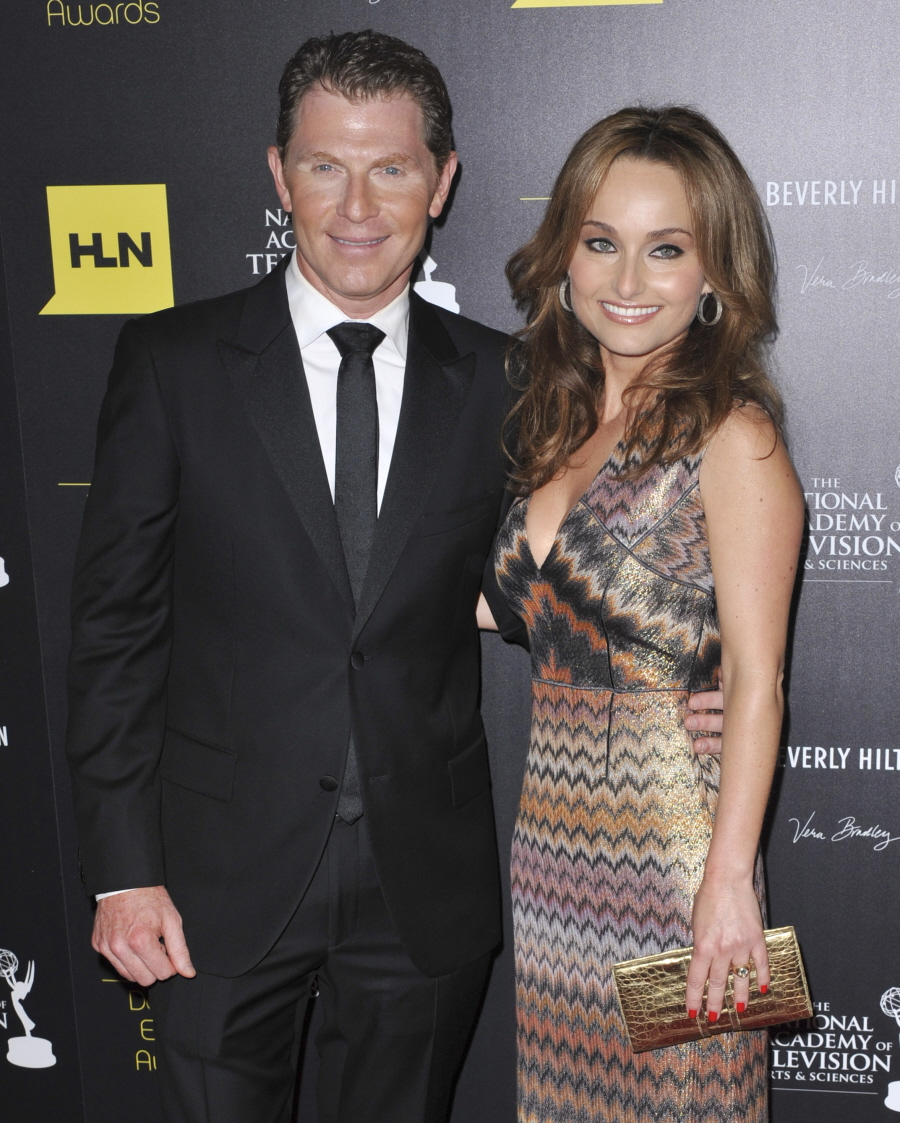 Photos courtesy of WENN and Getty.