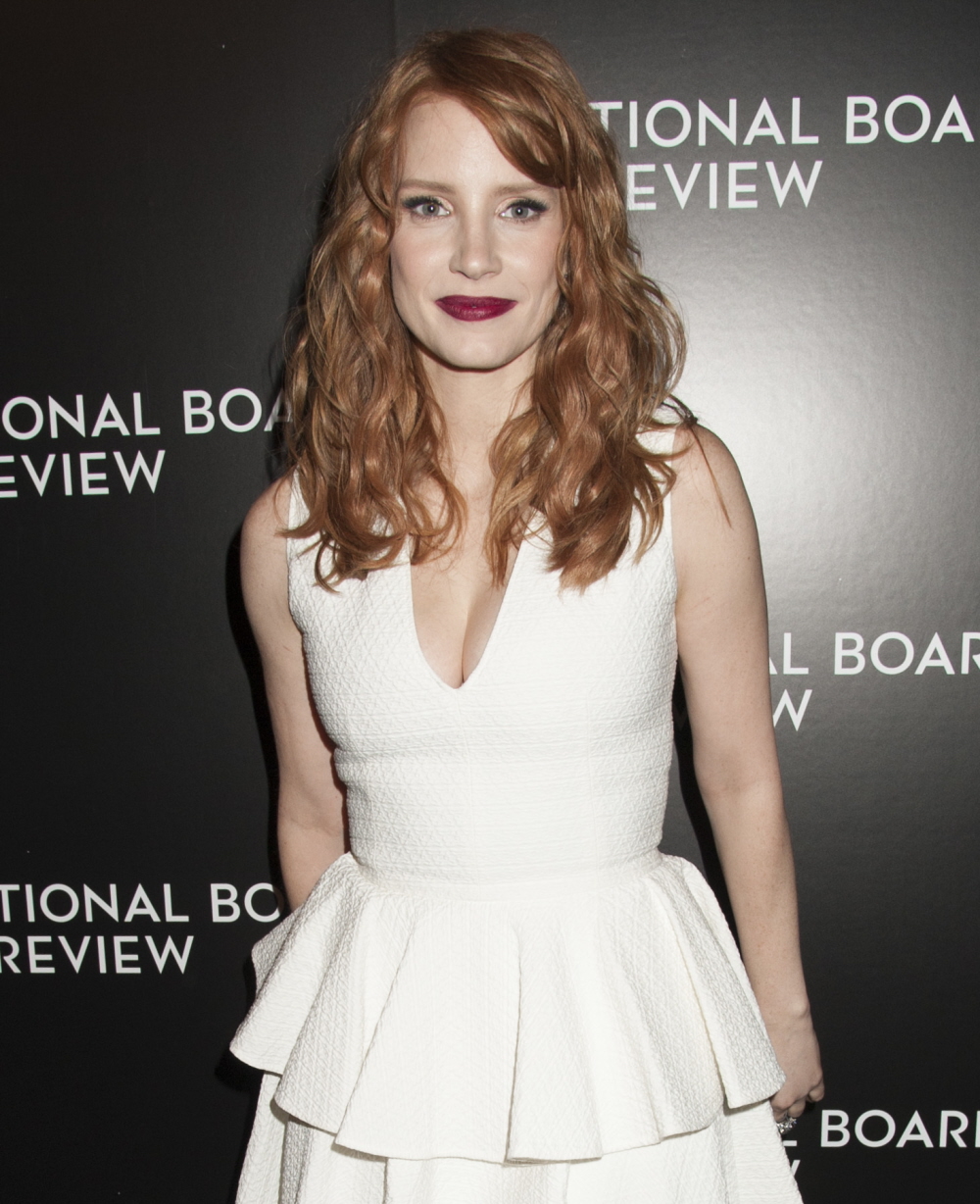 Because the holiday season was a free-for-all of random gossip, a lot of sites missed out Russell Crowe's offensive interview in Women's Weekly just before Christmas. I covered it on December 23rd – go here to read. I've seen sites this week, like HuffPo and Us Weekly, run those quotes like they were brand new. Anyway, the timing is just a minor complaint. Maybe those sites just didn't want Rusty's stupidity to be forgotten. Crowe told the Aussie magazine that it's a "myth" that there aren't any parts (or any good parts) out there for actresses over the age of 40. To Rusty's way of thinking, ladies in their 40s just whine all the time because they're not being hired to play ingénues. Nevermind the fact that the ingénue roles are pretty much the only roles being written for women these days. Very few people other than bloggers and tweeters slammed Rusty. But Jessica Chastain dared to throw down at the National Board of Review Awards:
According to Jessica Chastain, Russell Crowe simply doesn't get it. The 37-year-old actress blasted the Australian actor for controversial comments he made last month when he declared that female actresses over 40 have just the same opportunities as men the same age or older.

"I think he's getting his foot stuck in his mouth," Chastain bluntly told reporters Tuesday at the National Board of Review awards gala in New York City, before picking up a best supporting actress award for her role in A Most Violent Year.

Crowe, 50, drew criticism for comments he made to The Australian Women's Weekly in December, telling the magazine, "To be honest, I think you'll find that the woman who is saying that [the roles have dried up] is the woman who at 40, 45, 48, still wants to play the ingénue, and can't understand why she's not being cast as the 21-year-old."

"If you are willing to live in your own skin, you can work as an actor," he added. "If you are trying to pretend that you're still the young buck when you're my age, it just doesn't work."

Chastain, meanwhile, firmly disagrees.

"I think there are some incredible actresses in their 50s and 60s that are not getting opportunities in films," said Chastain. "And for someone to say there are plenty of roles for women that age – they're not going to the movies enough."
Yep. Jessica has been talking more and more about Hollywood sexism over the past year, and she's got a history of making on-point comments about everything from Scarlett Johansson needing her own Marvel franchise to pointing out that Meryl Streep is basically the only "older actress" working consistently. I like that Chastain isn't afraid to call out Russell Crowe. He needs to be called out, because his comments were totally ridiculous.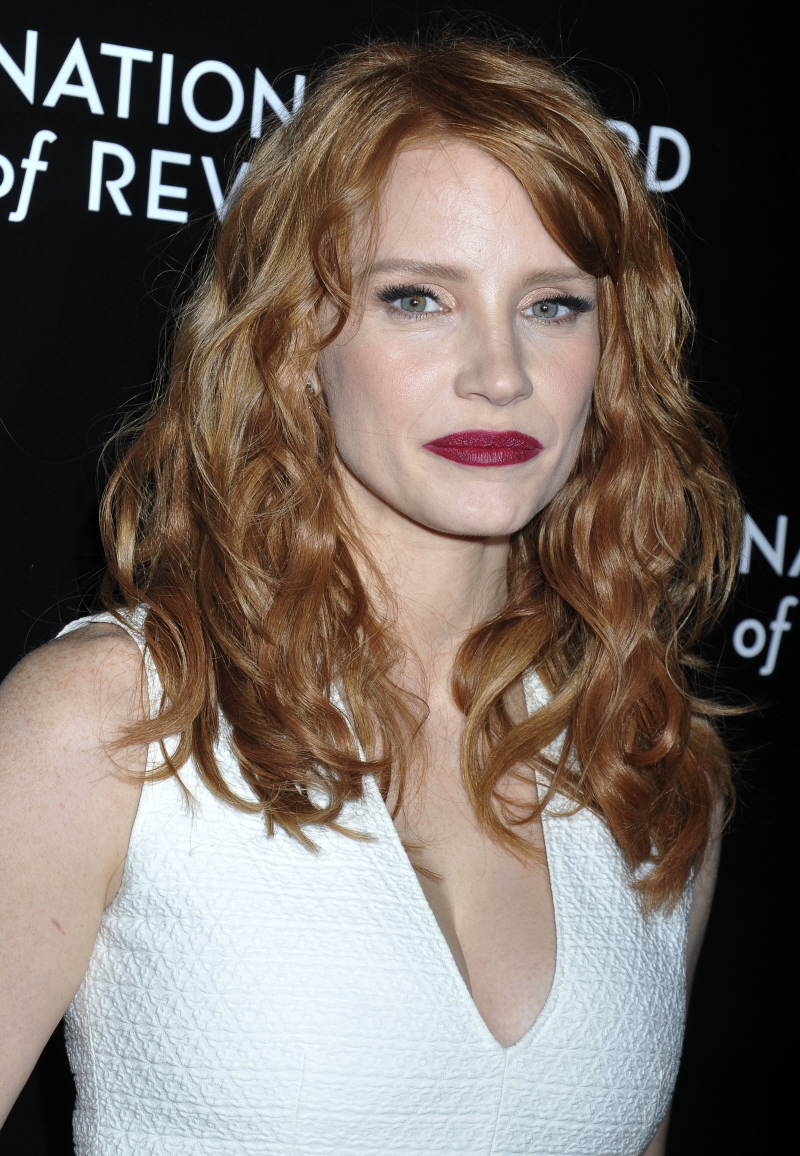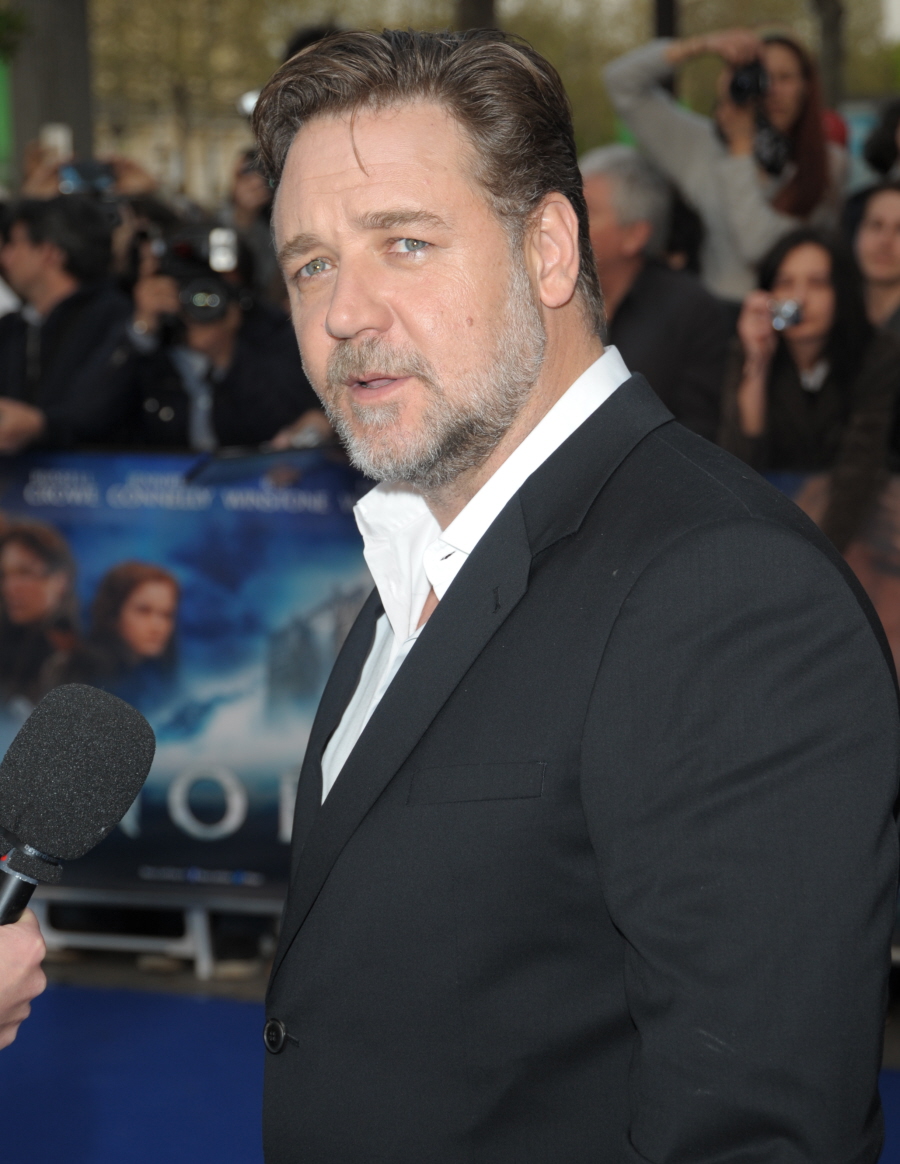 Photos courtesy of WENN.