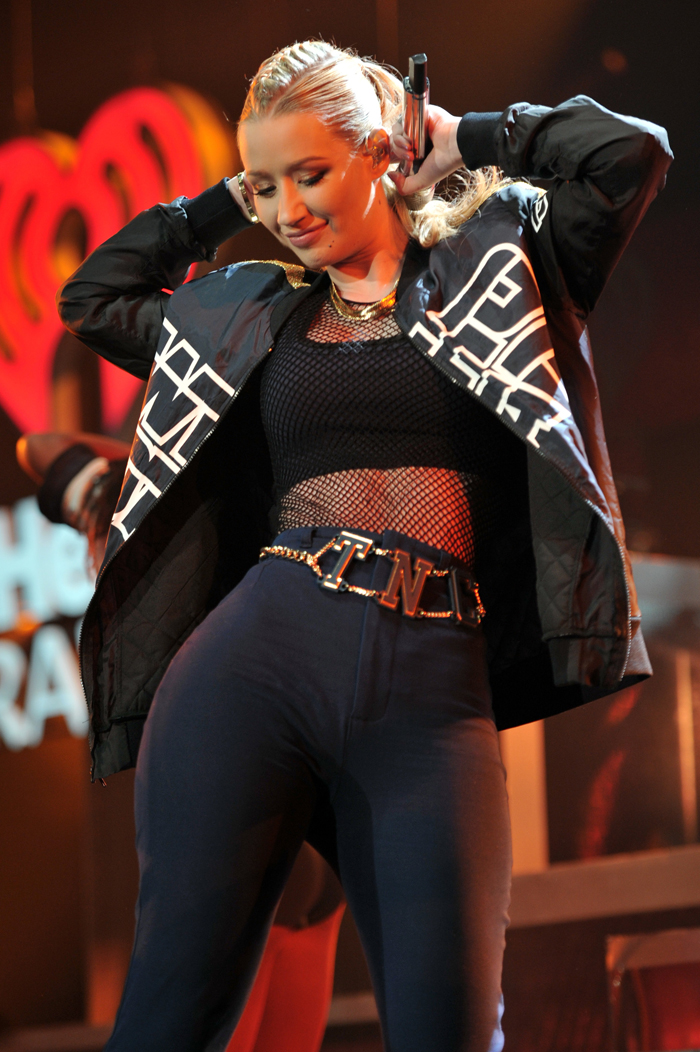 Iggy Azalea has a new interview with Vanity Fair where she talks about the ongoing tide of criticism. Iggy hasn't been receptive to conversations about her cultural appropriation of hip hop. She calls her critics "patronizing." She's too busy with Jingle Balls to realize that Q-Tip and others may have a genuine point. Iggy is very unlike Macklemore, who respects the history of rap and recognizes the need for an ongoing discussion.
Iggy doesn't really see the problem with her style of rapping. She forgot all about her troublesome lyrics about slave masters. She also doesn't think anyone criticized Macklemore (did she sleep though last year?). Iggy believes that the backlash against her has to do with only one thing — the fact that she's female. Uh-oh:
Whether she's a rapper: "People have said I'm not real rap or real hip-hop, but I don't care if people think I'm pop or rap. Everyone interprets music differently."

Rapping as a white Australian girl: "Well, I never thought it was strange. If you go back to the Rolling Stones and Elvis Presley and Eminem–they've all basically done black music. I felt this wasn't that far from what we've seen in music history over and over again."

Criticism against her is misogynistic: "Well, they don't say that stuff about Macklemore. So, yes, I think it has 100,000 percent to do with the fact that I have a [vadge]."

How "Fancy" changed her life: "In every possible way. Some bad, some good. I can't walk down the street anymore, and I have to be very selective when I grocery shop. I went from having nothing to having everything I could possibly want. It's weird. It's almost scarily easy to quickly forget that you had nothing."

She'll never twerk again: "Sometimes things become part of pop culture, but they run their course. I think it's time for it to be over."

She's not cool: "I'm a homebody. I already did all my wild sh*t. And that will wear you out. I'm glad I did all that early, because now I have so much to talk about in my music, and I don't have to worry that I'm going to spiral out of control."
[From Vanity Fair]
Well. Iggy refuses to acknowledge the possibility that her critics may have some valid points. She must be talking to T.I. if she truly believes that all of her problems boil down to being female. There's not much I can say to her willful blindness, but I may catch a case of whiplash from all the head shaking going on over here.
Iggy also insists that, contrary to internet rumors, she does not have a "home movie" available for circulation. She says that it would be "completely f***ing fine" if she did have one, but for now, it doesn't exist. Iggy says her mother asked her if she had one. How awkward.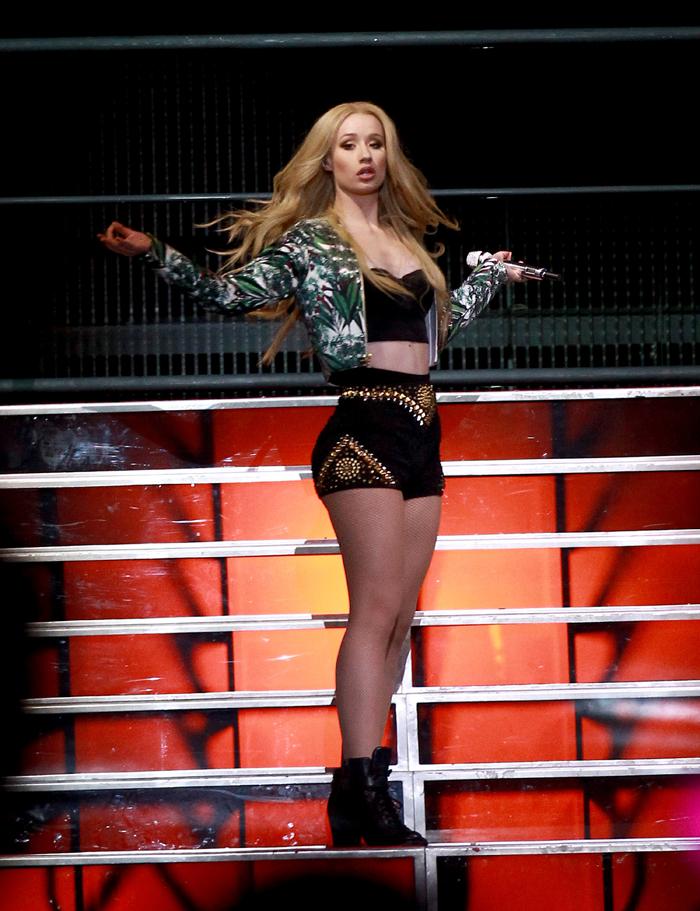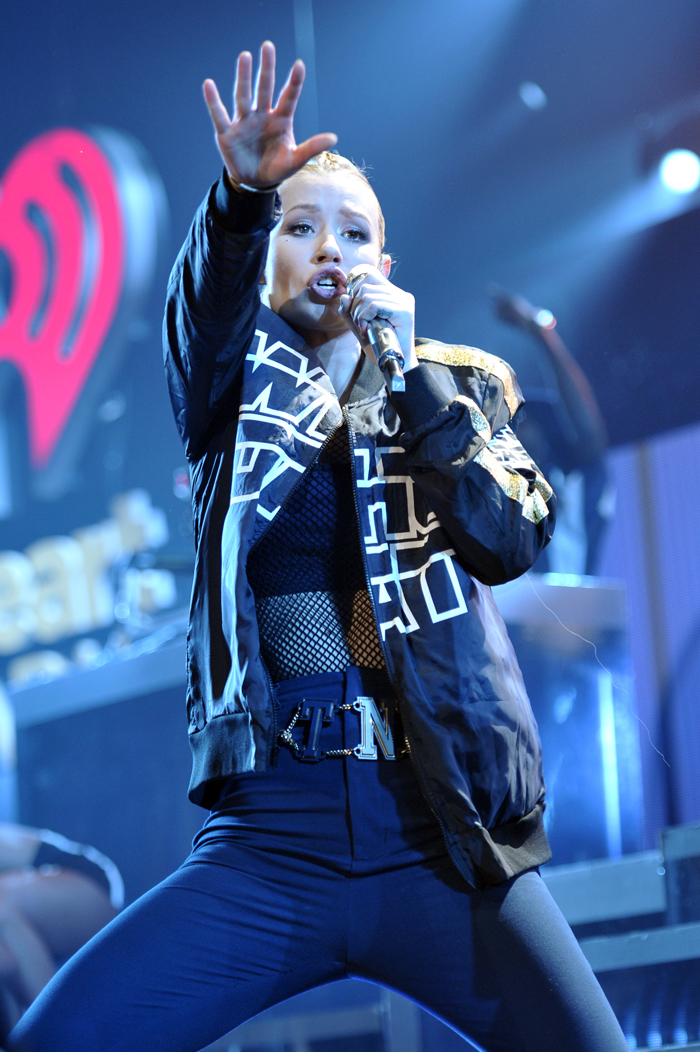 Photos courtesy of WENN