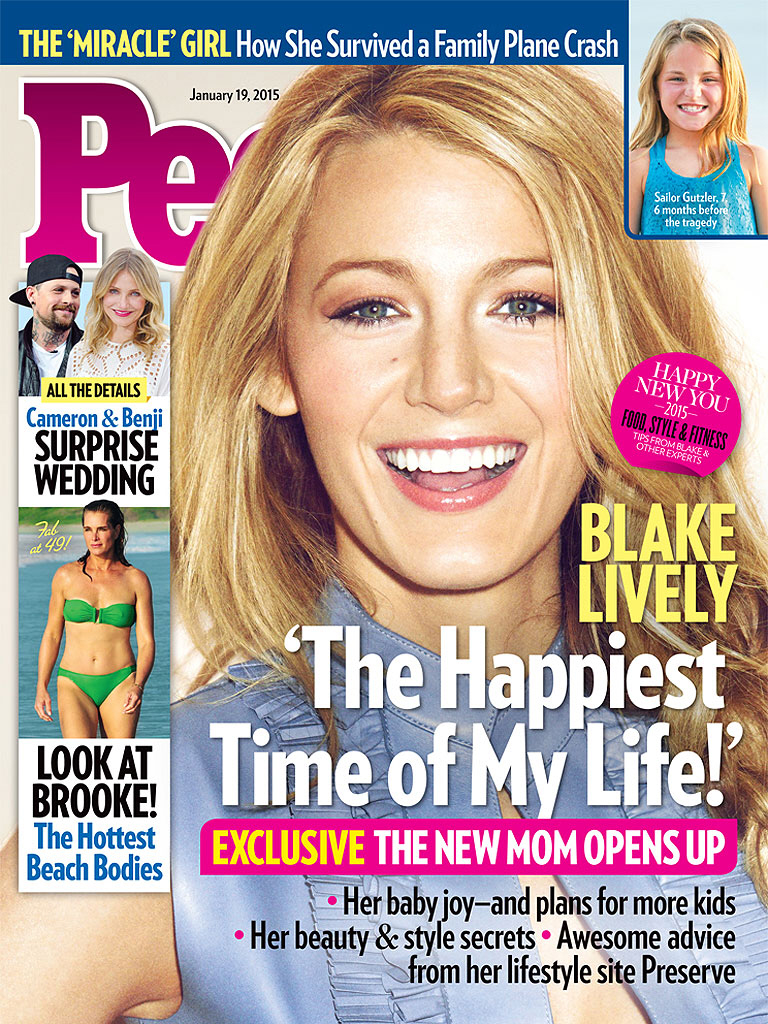 This is just weird. I updated yesterday's Blake Lively post with a link to this People Magazine cover. My guess is that Blake Lively confirmed to People Magazine that she had given birth and that was enough to get her the cover, but she didn't have to give out any details about the birth or the baby. She didn't even confirm that she had a girl, much less give People Magazine the name. And honestly, the "exclusive interview" she gave People sounds like a bunch of stuff a woman would say BEFORE she even gave birth. Some highlights from the cover story:
*Always a mom: Blake has "always felt like a mama… I'm always teasing my sisters' kids that they are my own, and I'm always taking care of other people's kids. Maybe because I didn't grow up with little siblings, I've been making up for lost time."

*It's not a big deal: "I don't feel like it's a massive change. I've always wanted a big family, and I understand that feeling when you have your first kid of 'Let's really be present in this.'"

*She wants more babies, all the time, every year: "I do want to just enjoy this. But I also feel like my first child is going to be the oldest sibling to the next kid, and that may change with each and every year. You don't just raise your kids, your kids also raise each other—oh my Lord, the things I learned from my brother Eric. He's influenced my life so much. I'm looking forward to how one baby influences the other, and to my family as a whole, to every single chapter."

*Her Preserve inspirations: "So much of the inspiration came from my mom and my dad and my siblings. All the things I feel like I'm good at are thanks to my family, and they're things we're now embracing at Preserve: cooking, decorating, artistry. Family is at the heart of everything I do."

*Her mother: "I was raised by a woman who was eternally optimistic. Nearly every day my mom will leave me a voice-mail saying, 'Life is a bowl of cherries,' or singing songs. She came from humble beginnings, but if you told her she'd experienced hardship, she'd say, 'I have not!' she chose happiness and she taught me to do the same every day."

*The happiest time: "This is the happiest time in my life, and I could say that every day. I often feel like, 'I can't believe I'm experiencing this.'"
So, what do you think? Did Blake actually speak to People after she gave birth? CB pointed out that most new moms feel exhausted in the first weeks after giving birth, which makes Blake's sunshine & roses routine a little bit unusual. I also think it's weird that Blake makes it sound like she's going to go full-on Duggar and have a baby every year. Yeah… I doubt it. I mean, I wouldn't be surprised if she has another baby, but the "I want so many babies, I'm hungry for more babies!" thing grates on my last nerve.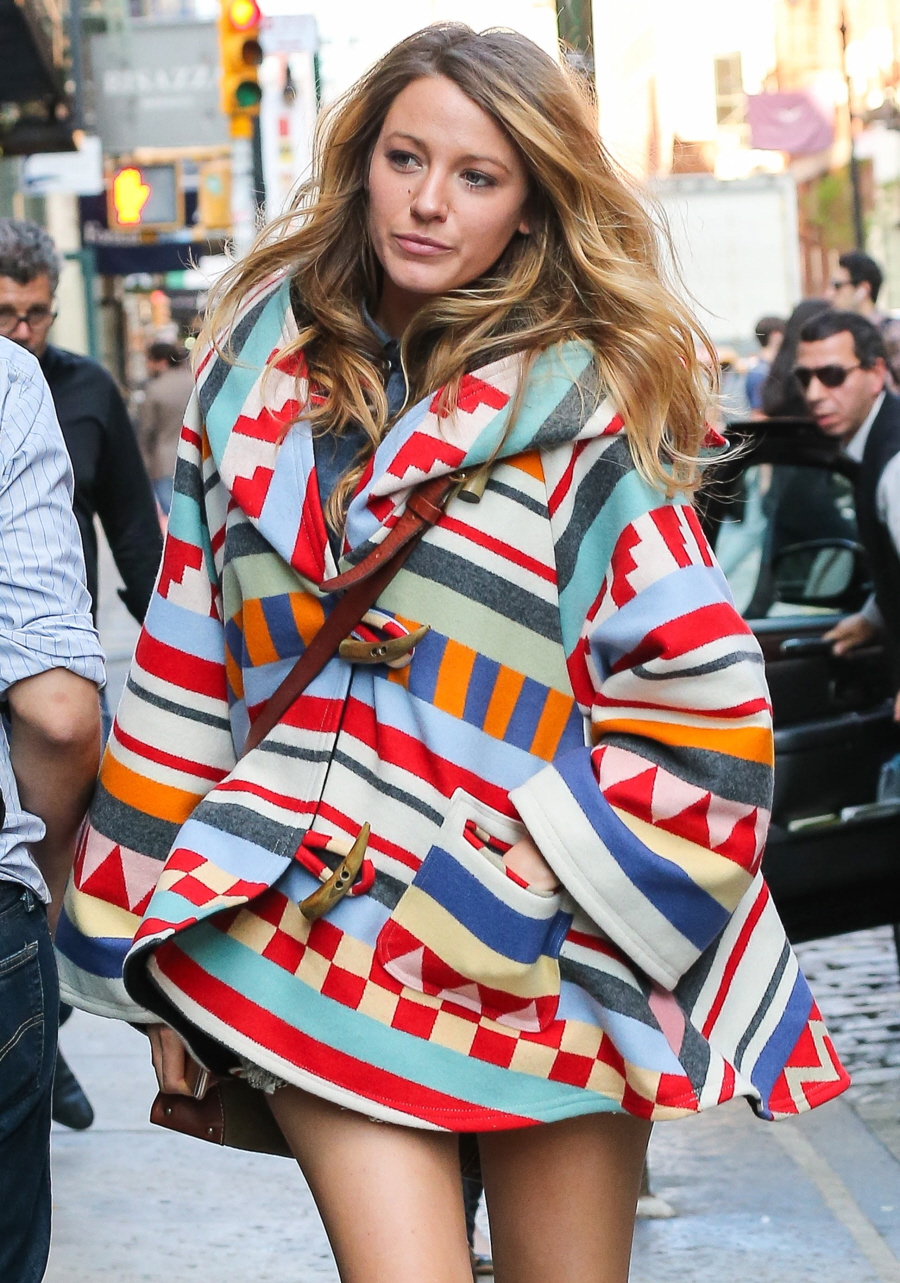 Photos courtesy of Fame/Flynet, cover courtesy of People.