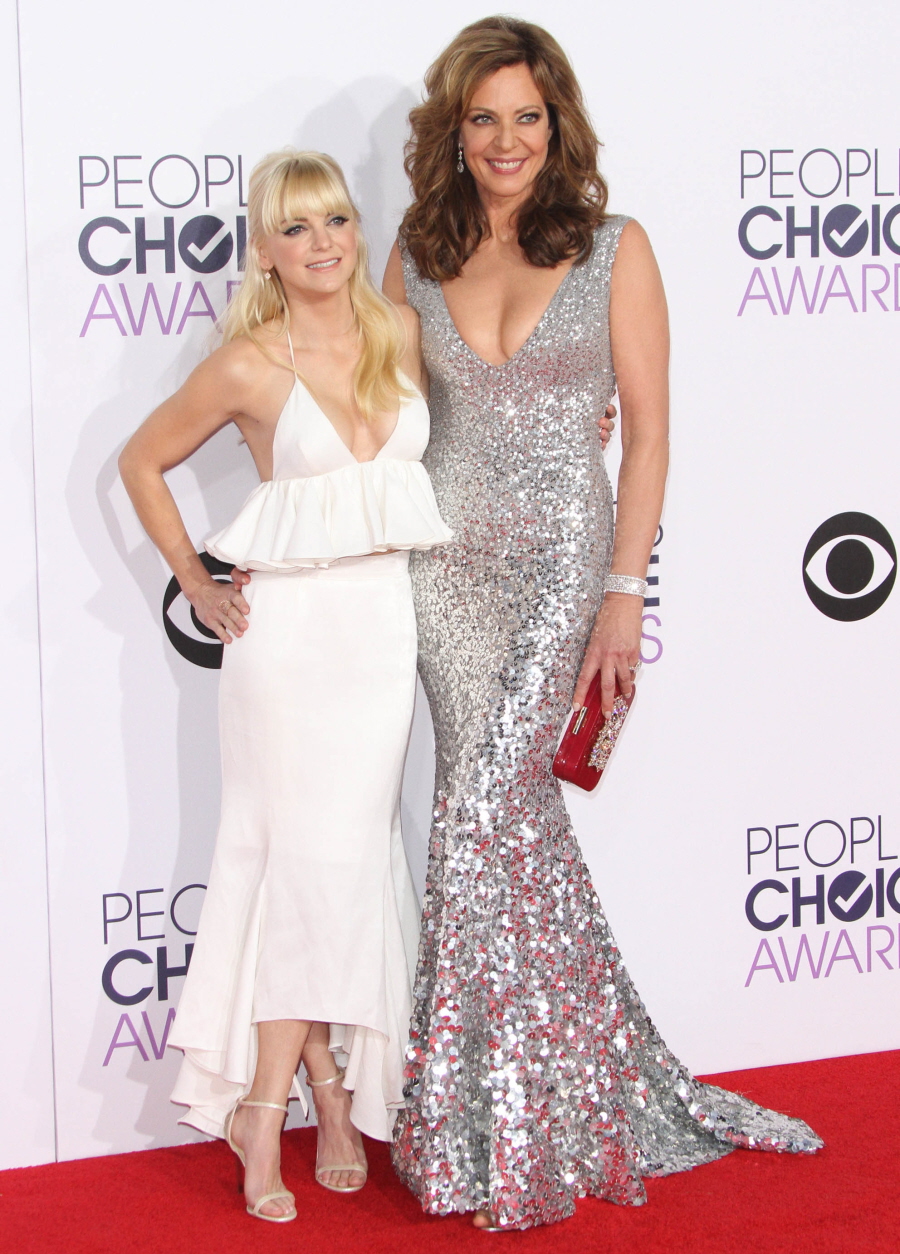 I always forget that the People's Choice Awards are a CBS property, and that CBS uses the People's Choice Awards to heavily promote their line-up. Usually, Kaley Cuoco hosts the People's Choice because she's on CBS's golden-goose, Big Bang Theory. But this year, CBS got the stars of their new hit (?) show Mom, Allison Janney and Anna Faris to cohost the show. The result was awkward and awful. Ugh.
As for their fashion, they changed clothes a few times, but I only have IDs on the red carpet looks. Anna's white dress is Rani Zakhem. Allison Janney's silver dress is Rani Zakhem. A lot of people LOVED Allison's Rani Zakhem. She really did pull it off well.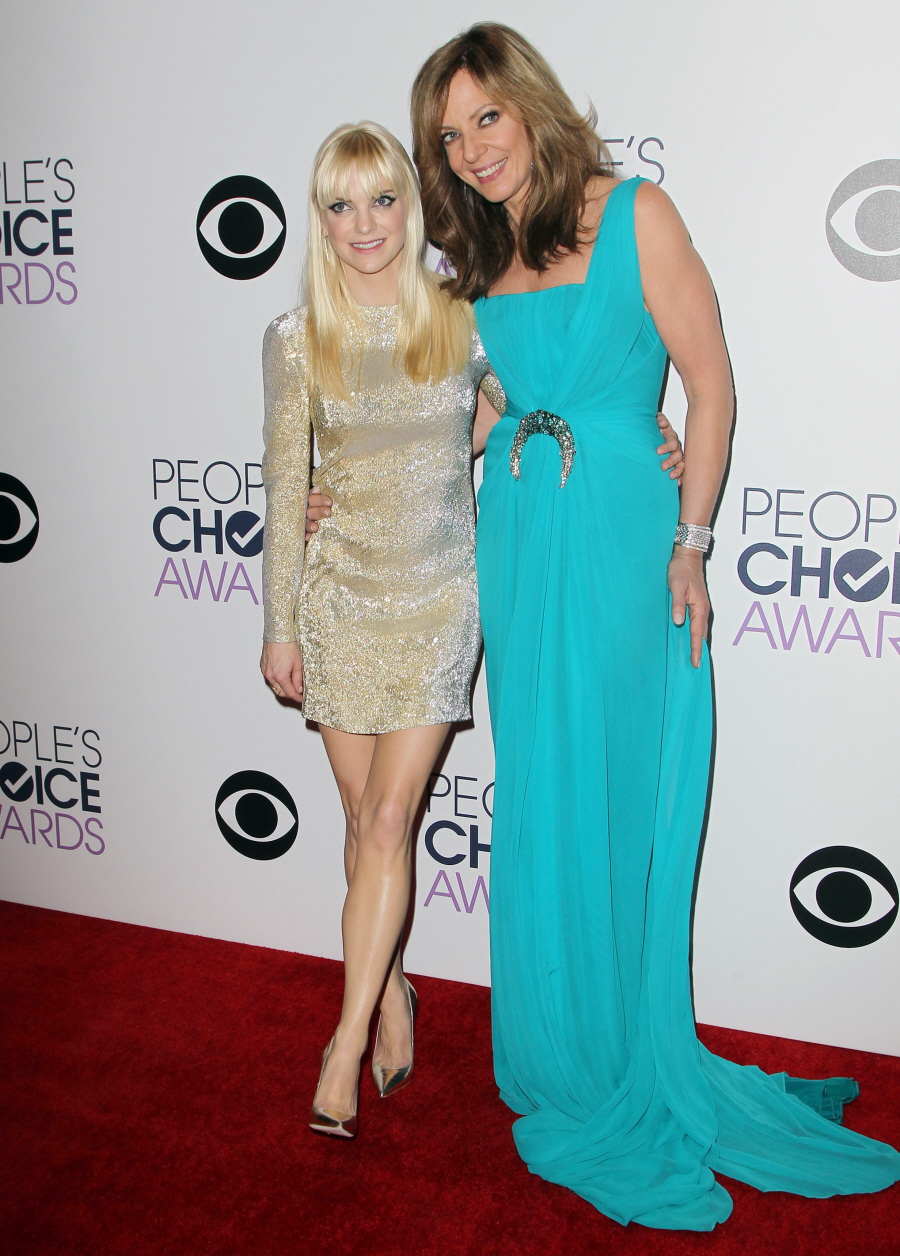 Other CBS properties… Kat Dennings and Beth Behrs from 2 Broke Girls. They presented together and posed together on the red carpet. That's something nice: they seem to genuinely get along and love each other. Kat's black gown was by Ludmila Corlateanu. Beth wore Juan Carlos Obando. Beth's dress is fine. Boring, but fine. I think Kat's whole look is kind of too dark.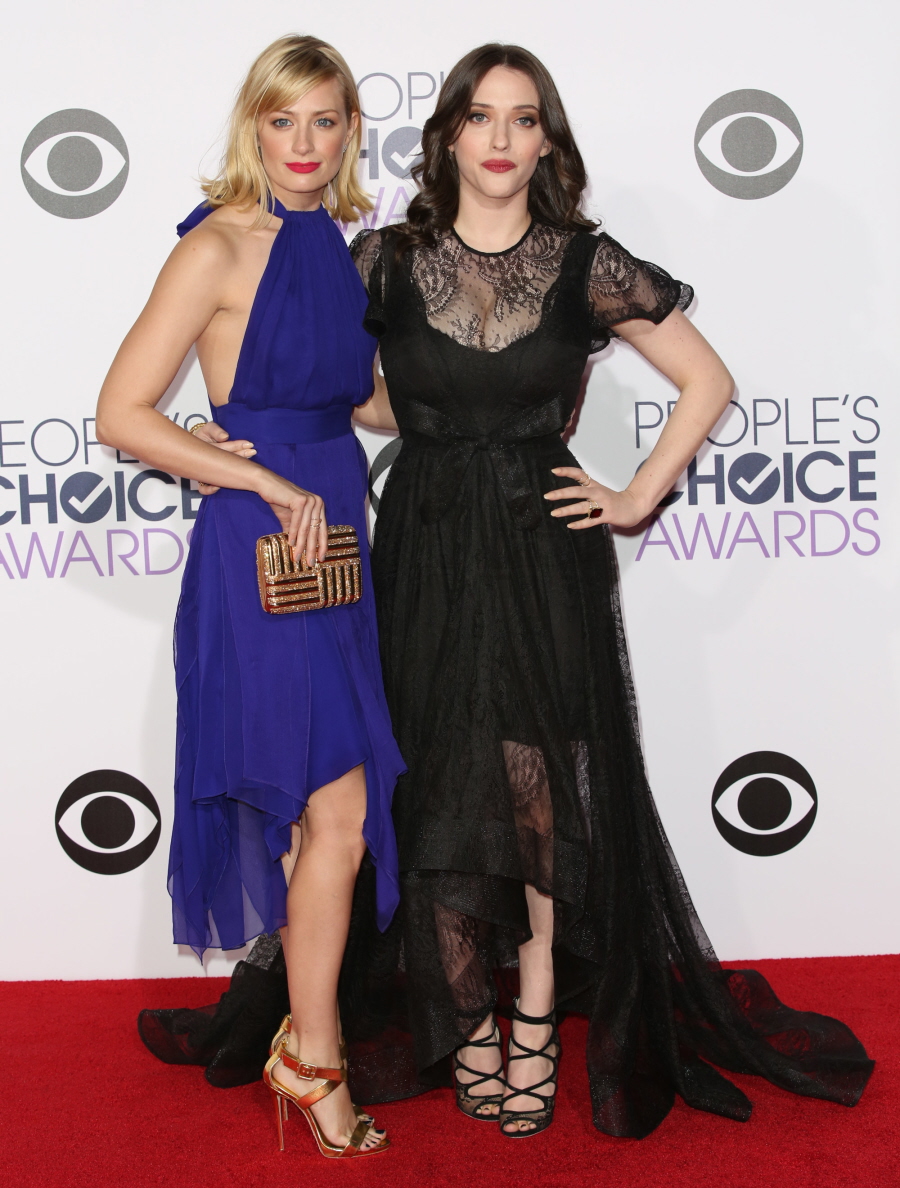 Stana Katic won for Castle, obviously. I'll admit it: Castle reruns are one of my guiltiest pleasures. That show is so easy to watch. Anyway, Stana wore a Carolina Herrera ball gown. Very pretty, although she seemed slightly overdressed for the People's Choice Awards.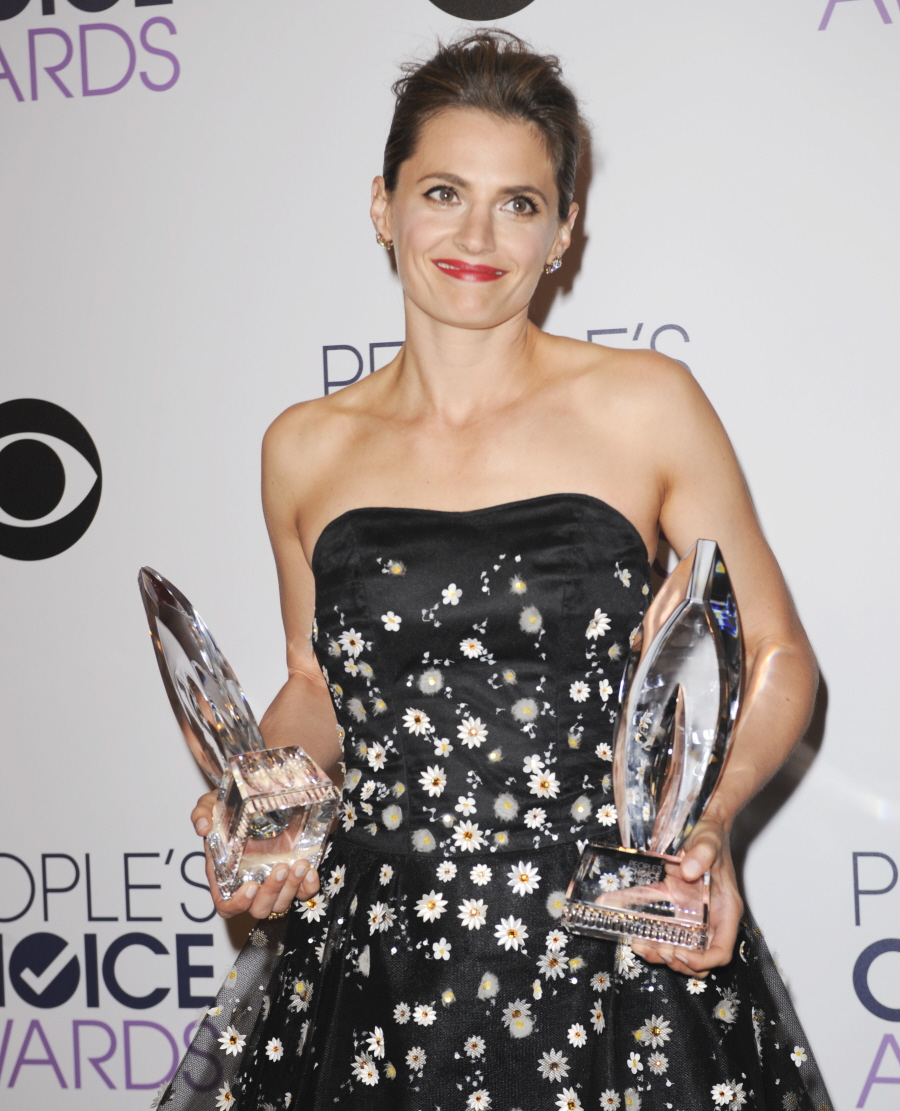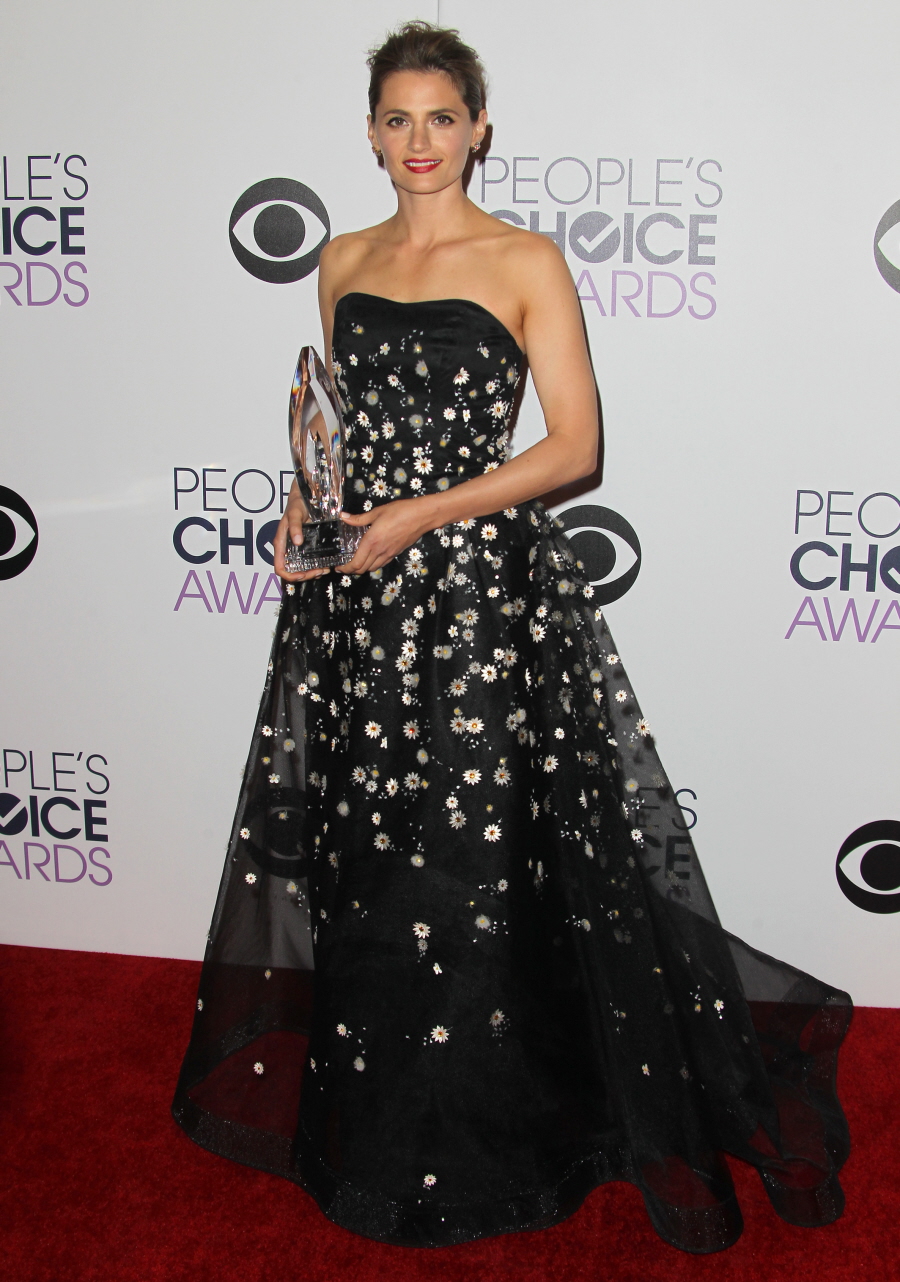 Photos courtesy of WENN.