Two Iggy Azalea posts in one day! I'm almost certain this will never happen again (aome of you may be relieved). Iggy won Favorite Hip-Hop Artist at last night's People's Choice Awards. This is what the people wanted, and it completely proves Macklemore's point about how kids will grow up thinking Iggy is a real rapper. She beat out Jay-Z, Nicki Minaj, her mentor T.I. and Drake. Nicki is currently losing it a little on Twitter by sarcastically retweeting Iggy fans. That should have some interesting fallout.
Iggy didn't walk the red carpet, but she performed "Beg For It". She also flirted a little with Dax Shepard (he looks "much, much better in person") as she accepted her award. Here's Iggy's acceptance speech where she says the award is "not wasted on me."
Some fashion:
Katherine McPhee wore a Balmain "dress" that was really a striped skirt and a halter top with cut-out detail. Her body is amazing, and I'm glad she went back to brunette.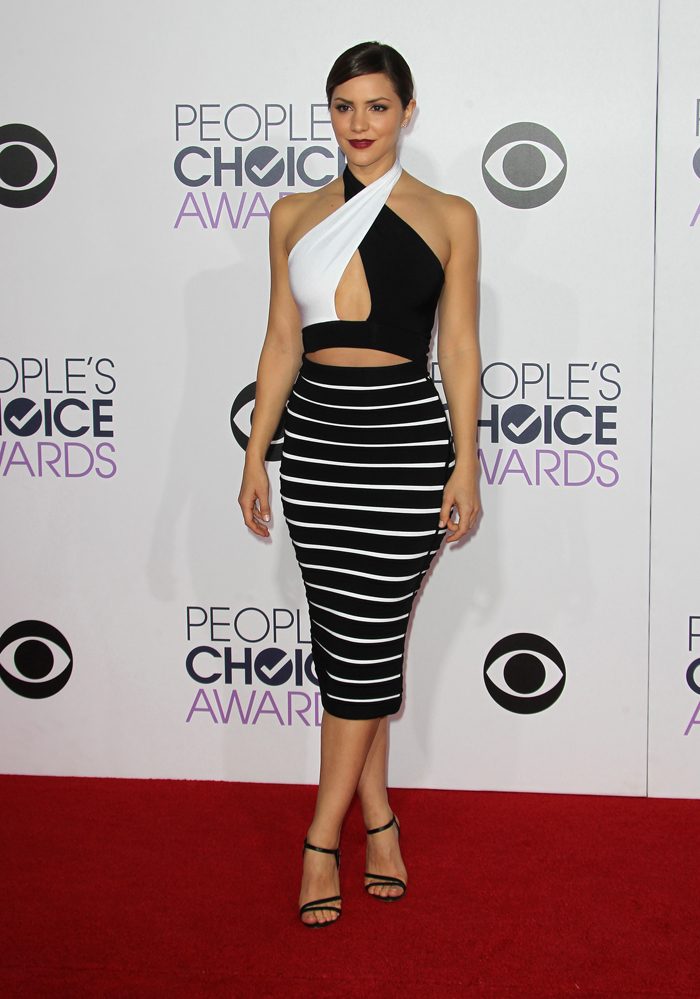 Gabrielle Union wore a magenta colored Honor gown. I like the color of this dress, but the tailoring is somehow off. Perhaps it would have been better if it ended mid-calf.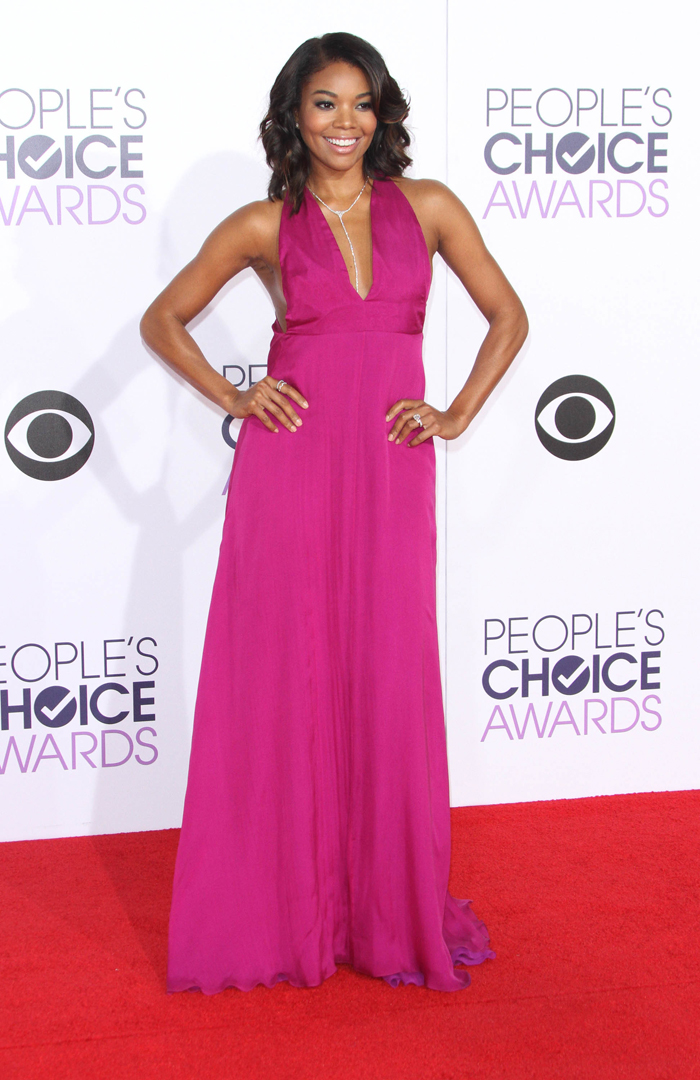 Olivia Munn wore a Giambattista Valli couture top and skirt. This would have been cute at a screening. I'm not sure if she purposely matched the shine of the striped sequins to her shiny forehead? That's not a cheap shot, it's a real question. She still looks gorgeous, and I appreciate that she's not pulling the vampy vibe for once.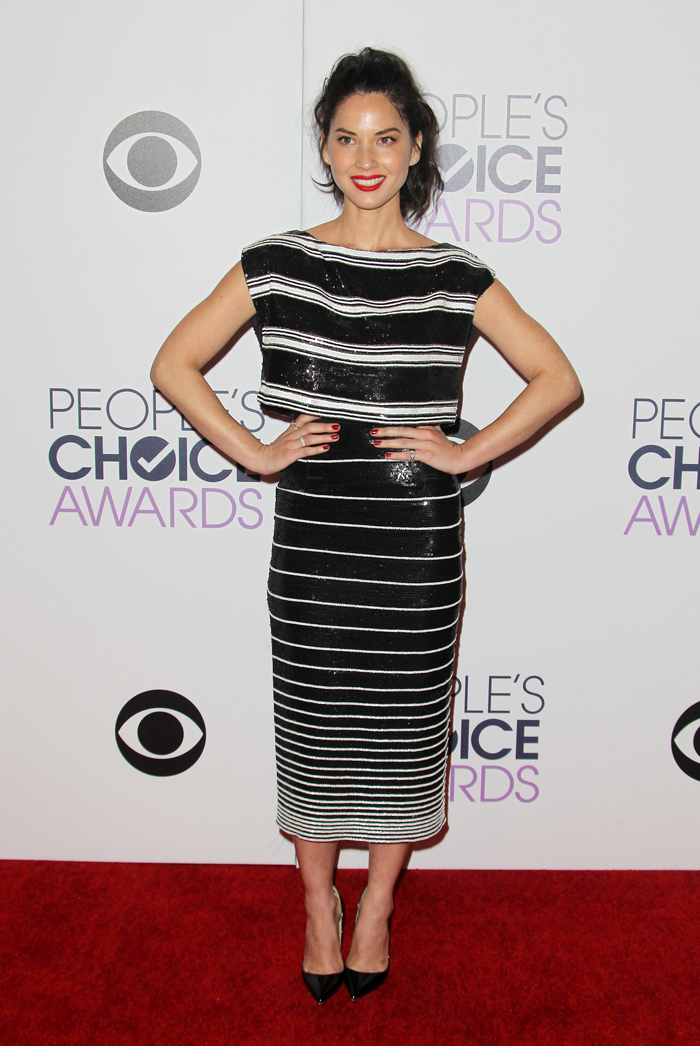 Giuliana Rancic's Tony Ward dress was a little out of place at this event. This would have been a cute Globes dress, but the sea-foam green is a bit too cutesey for People's Choice.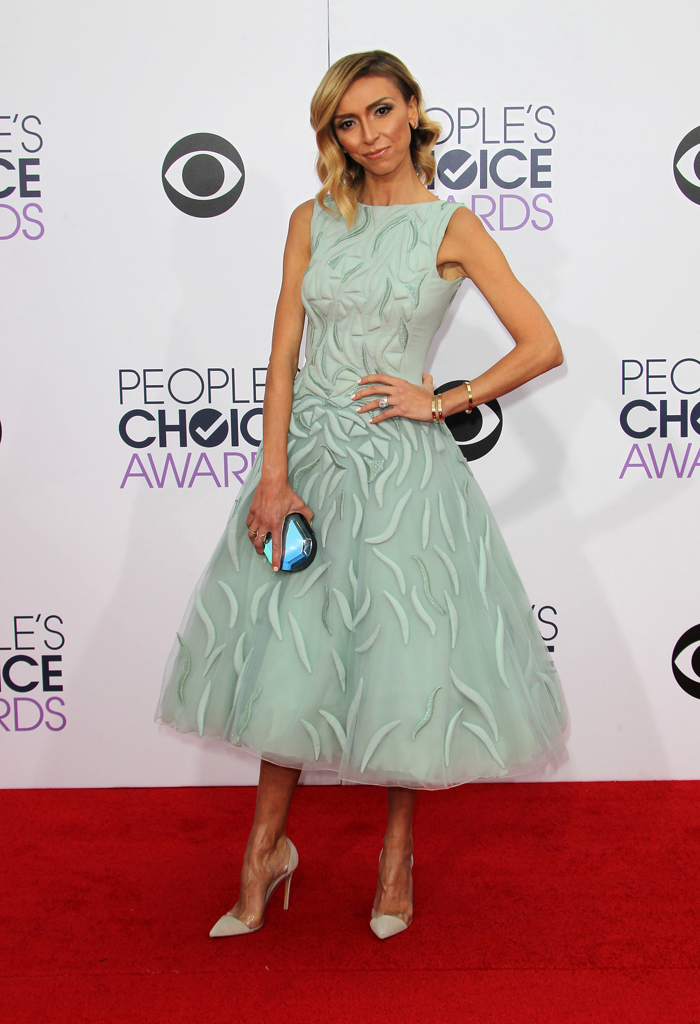 Bella Thorne killed it in a great Armani suit. She nailed the styling. I'm also including photos of Patricia Arguette and Monica Potter in basic black outfits.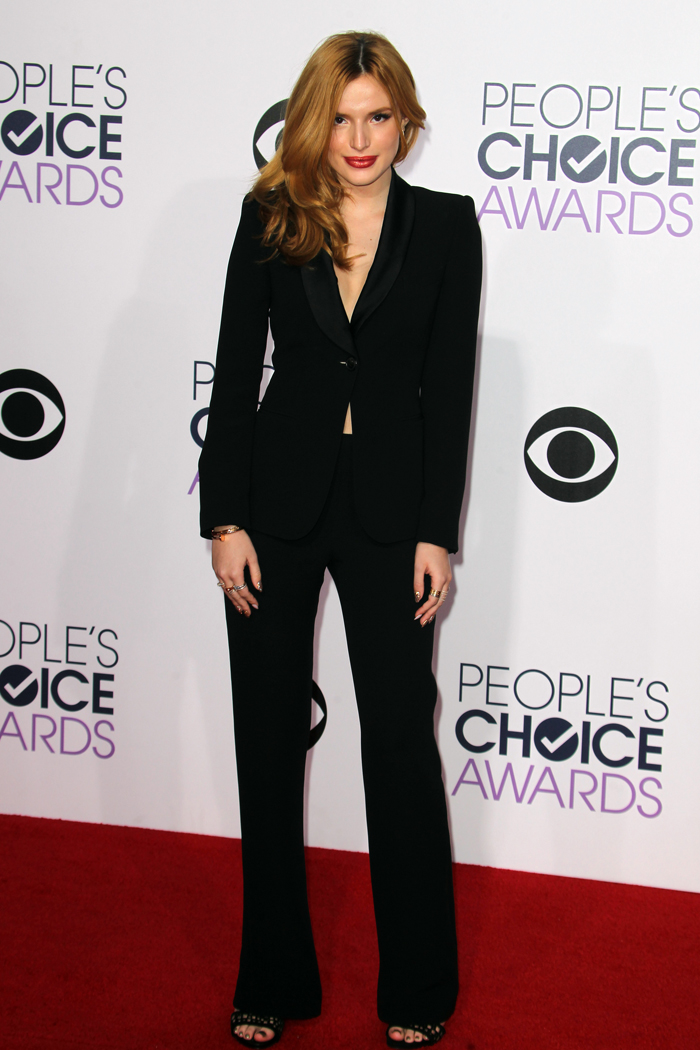 Photos courtesy of Getty & WENN