Twitter went wild last night when Chris Evans put his beardy goodness to good use. He overshadowed his own win when Betty White was named Favorite TV Icon. Chris immediately leapt out of his seat and offered up his sizeable triceps to escort Betty to the stage. Chivalry is not dead, y'all. The look on Betty's face is priceless. She scores all the fly tail. This was an amazing gesture on behalf of the Dorito. He's more like his Steve Rogers character than he'd care to admit. Here's a clip, but E! has a gif of the moment too:
Chris also won the Favorite Action Movie Actor award for his performance as Captain America. Humility was the name of the game in his speech. He joked how "40 percent of the votes were my Mom, but the other 60%, it really means a lot. I'm eternally grateful."
Speaking of internet phenoms, I understand the bodice-ripping Outlander show enjoys a large following. Sam Heughan & Catriona Balfe accepted the award for Favorite Cable Sci-Fi/Fantasy TV Show. Catriona's little black dress is Valentino. Sam should have ditched that suit for a kilt.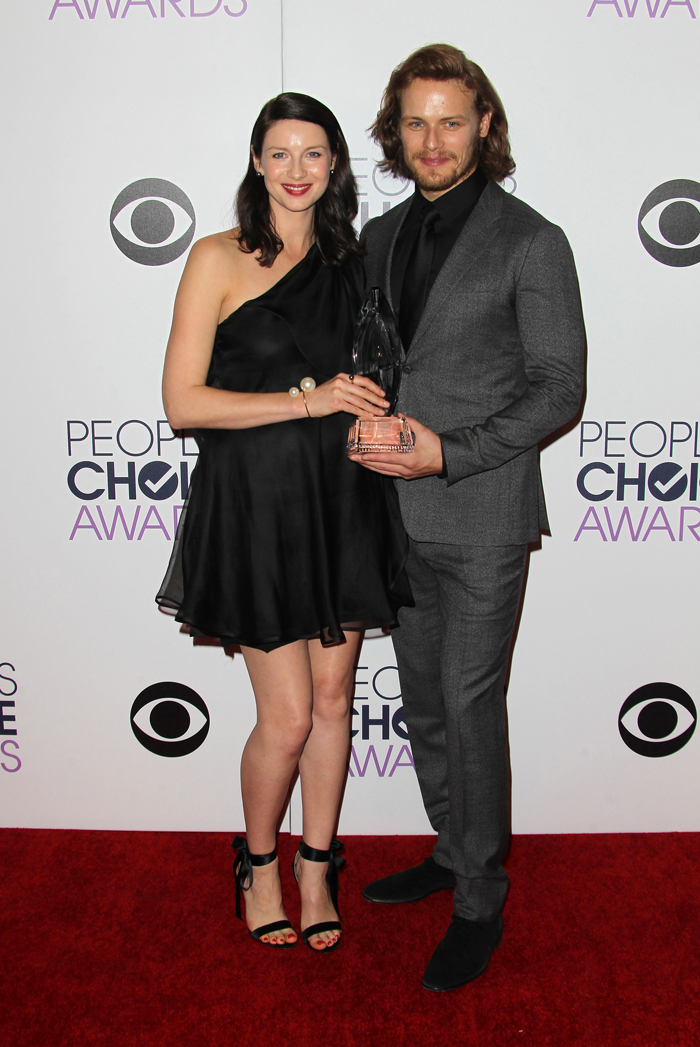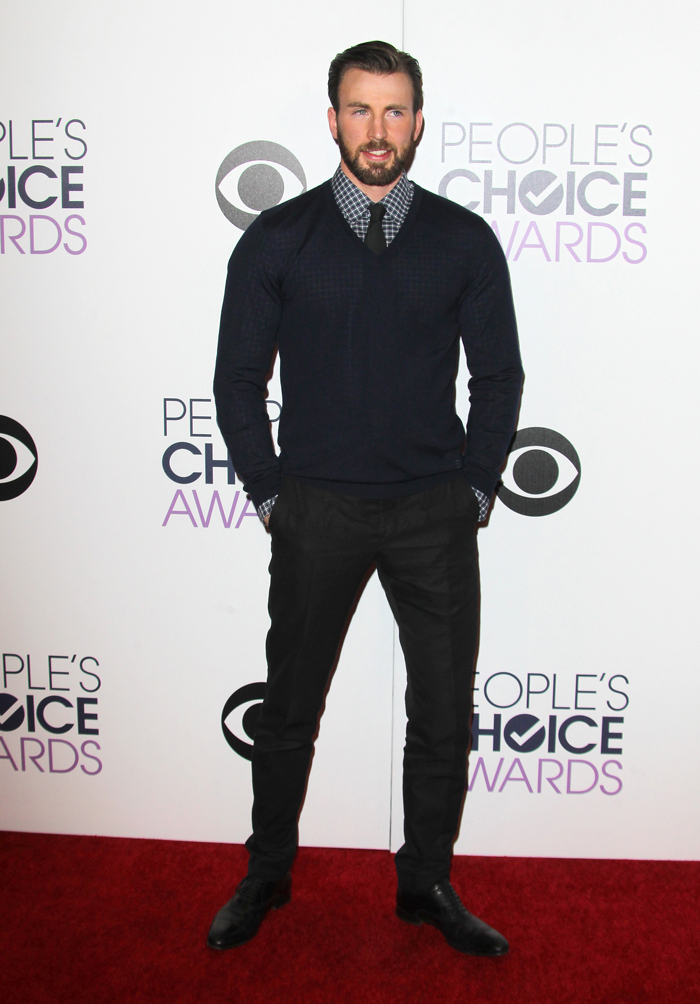 Photos courtesy of Getty & WENN