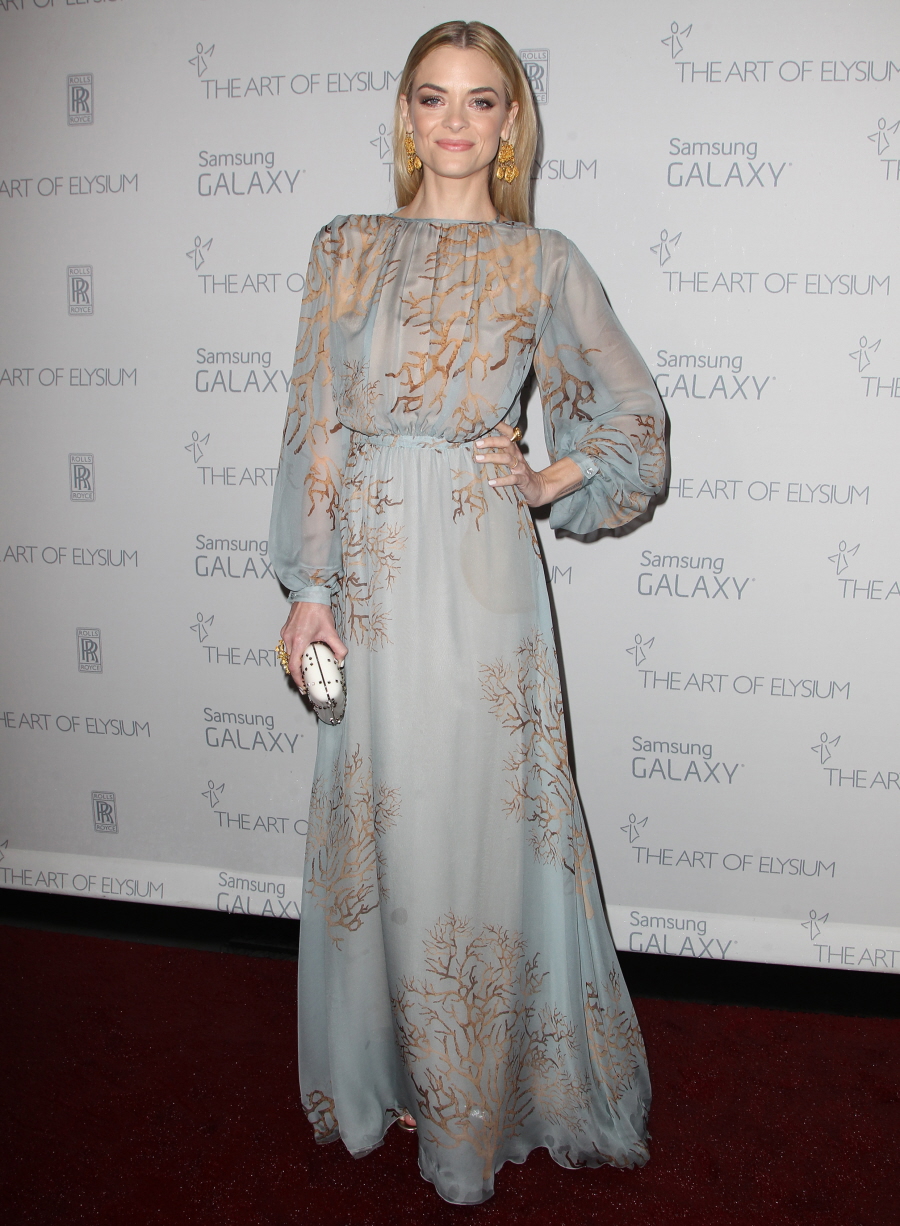 Even though I expected a much better, much more A-list turnout at the annual Art of Elysium gala last night, I can't say I was disappointed by the fashion at all. There were a lot of Fashion Girls and girls-famous-for-walking-red-carpets, and as such, the dress p0rn was rather good. The name of this year's pre-Globes Art of Elysium gala was "Marina Abramovic's HEAVEN." If you're looking for a style theme, I think it's "radically different hair." Lots of ladies were trying out the new hairstyles and hair colors. Just FYI: I don't have IDs on some of these dresses, and I'm sorry about that. I seriously can't find them!
I think my favorite look of this group was Jaime King in Valentino, with Neil Lane jewels. This dress isn't the most amazing dress ever or anything like that, but it's a lovely, flattering dress with an interesting pattern. The colors are lovely, the fit is good and she looks great in it. Total win.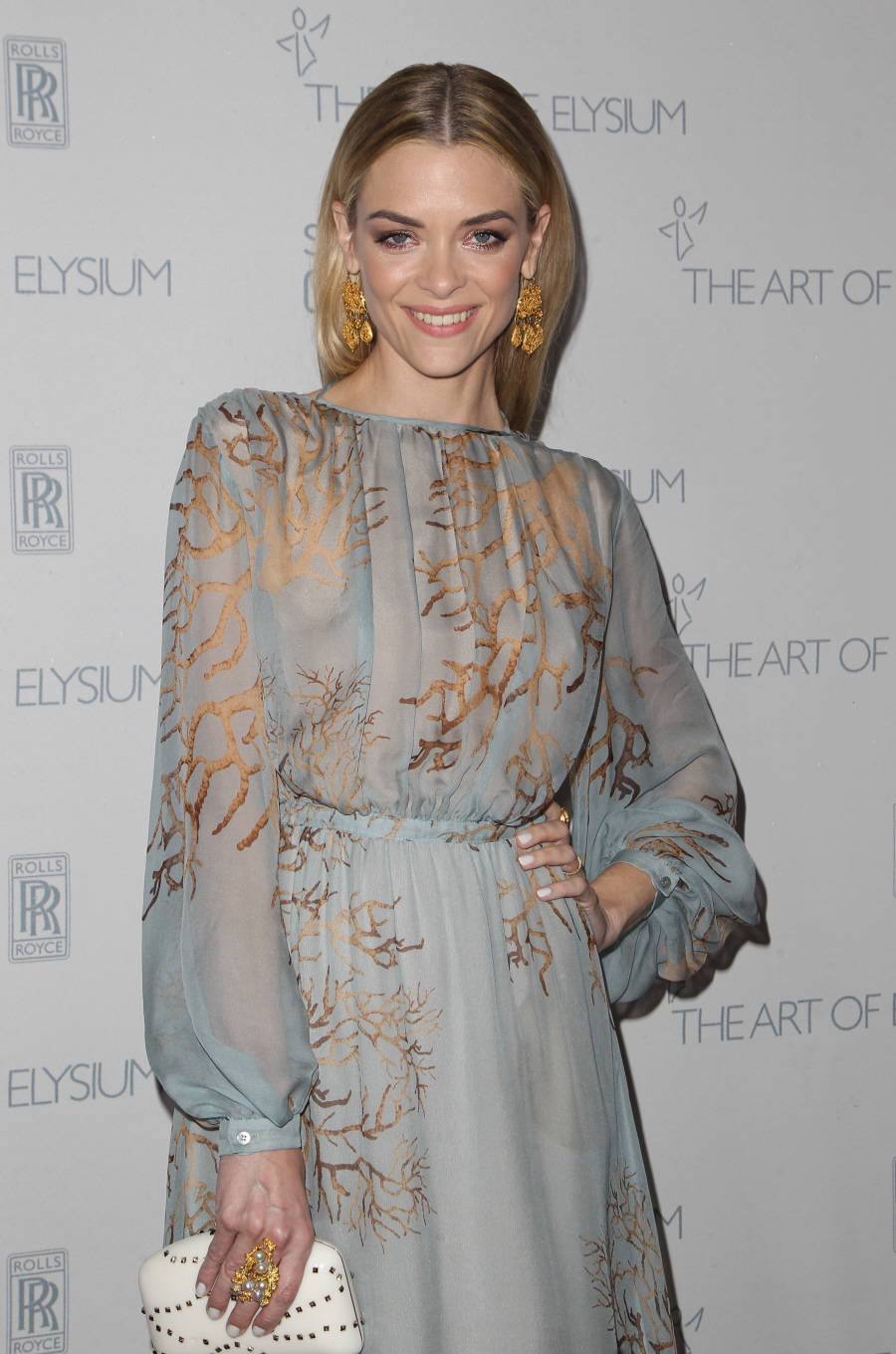 Here's Camilla Belle in Carolina Herrera. She decided to change up her hair by going way lighter. I'm not sure it really suits her? I don't think the Herrera dress suits her either. This is the kind of dress that we should see on Julianne Moore or something. It's too matronly for Camilla.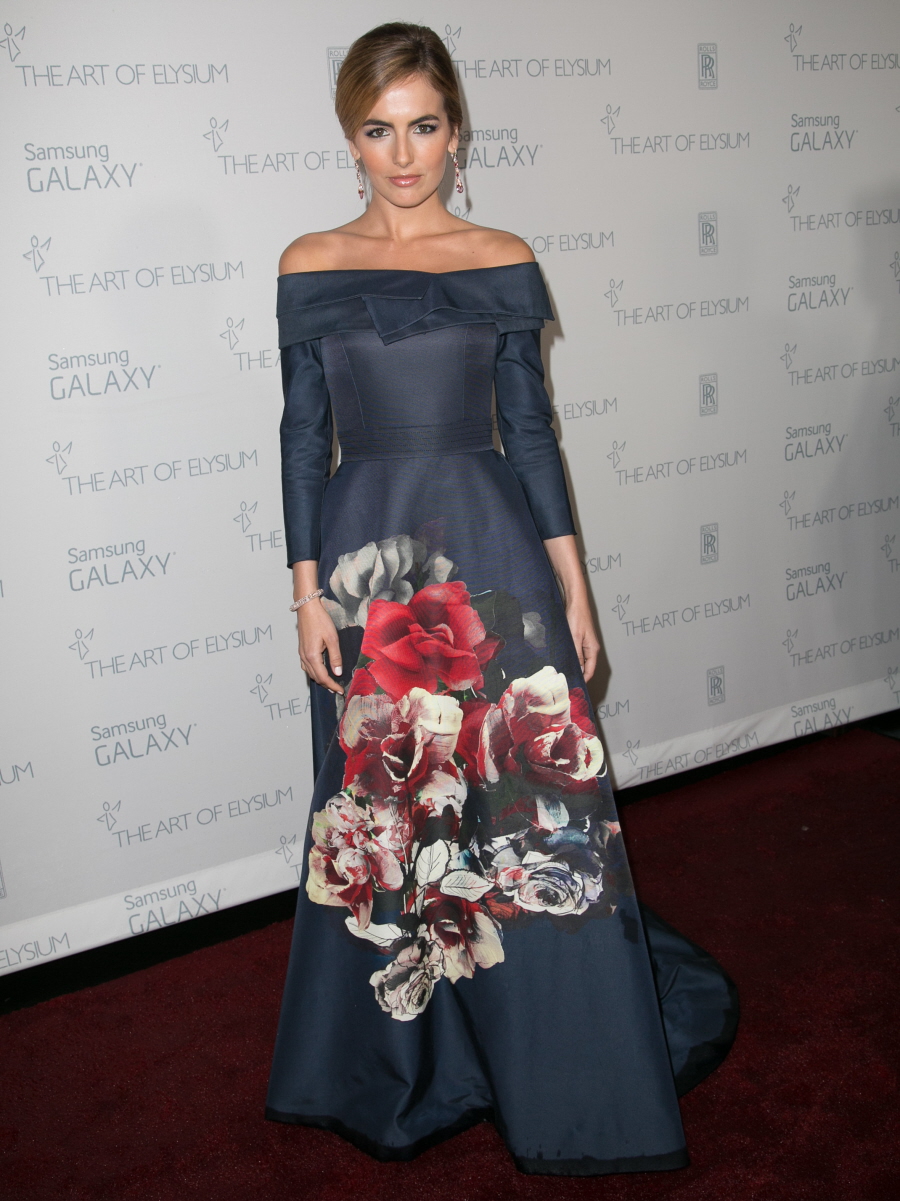 Camila Alves changed up her hair too by lightening it. Again, I don't think it suits her. I don't have an ID on this dress – it looks like Dolce & Gabbana to me, and she wears a lot of D&G, but I don't have a confirmation. The dress is okay. Boring but okay.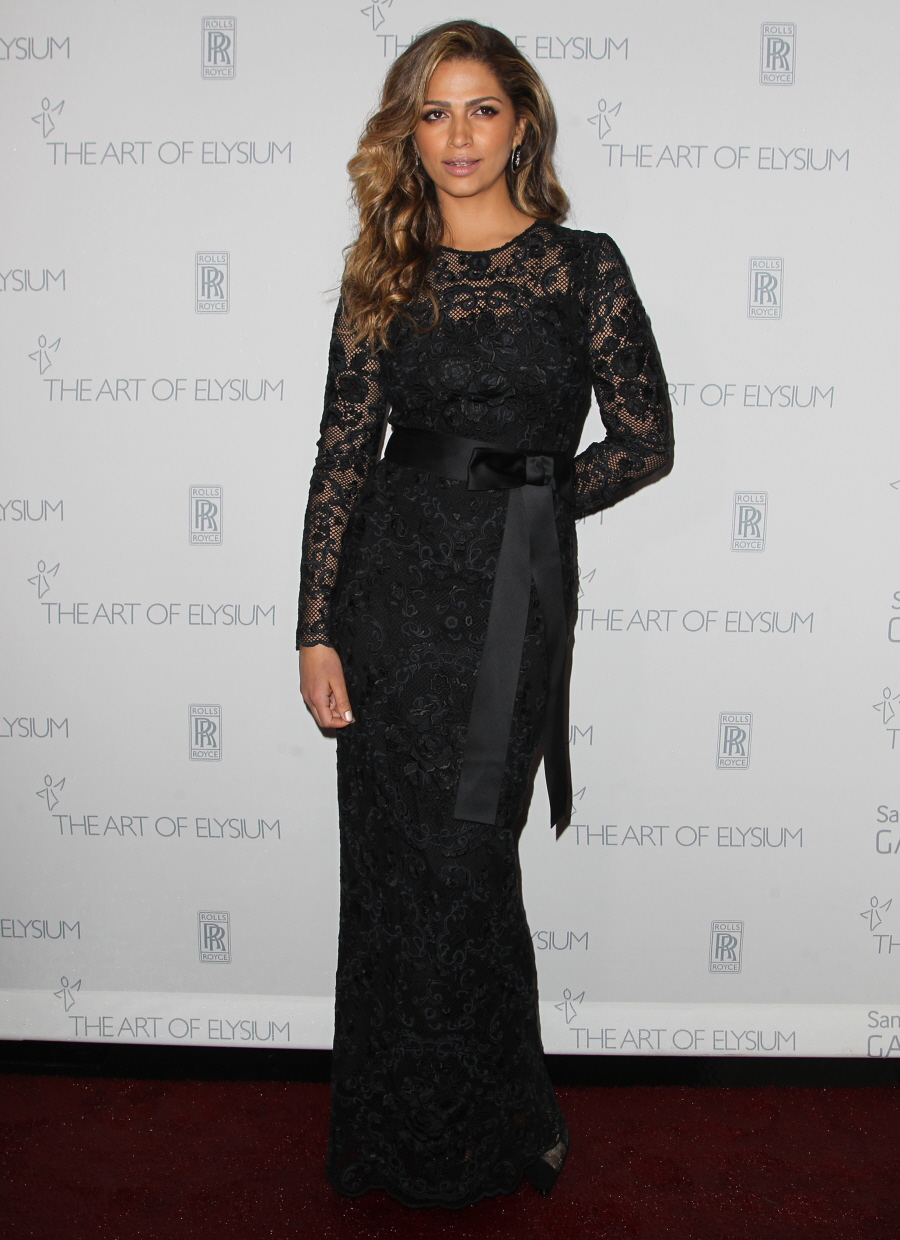 Paz Vega went radically different with this haircut. Like, I barely recognized her. I throw a lot of shade at short haircuts, but just know… I'm not ALWAYS opposed to short hair. I just think ladies should be honest with themselves about what kind of style suits their face. And can we say that a pixie cut suits Paz's face? No. We cannot. She looked much better with the chin-length hair she was rocking just a few months ago. As for her Carolina Herrera dress… it's okay. Blah.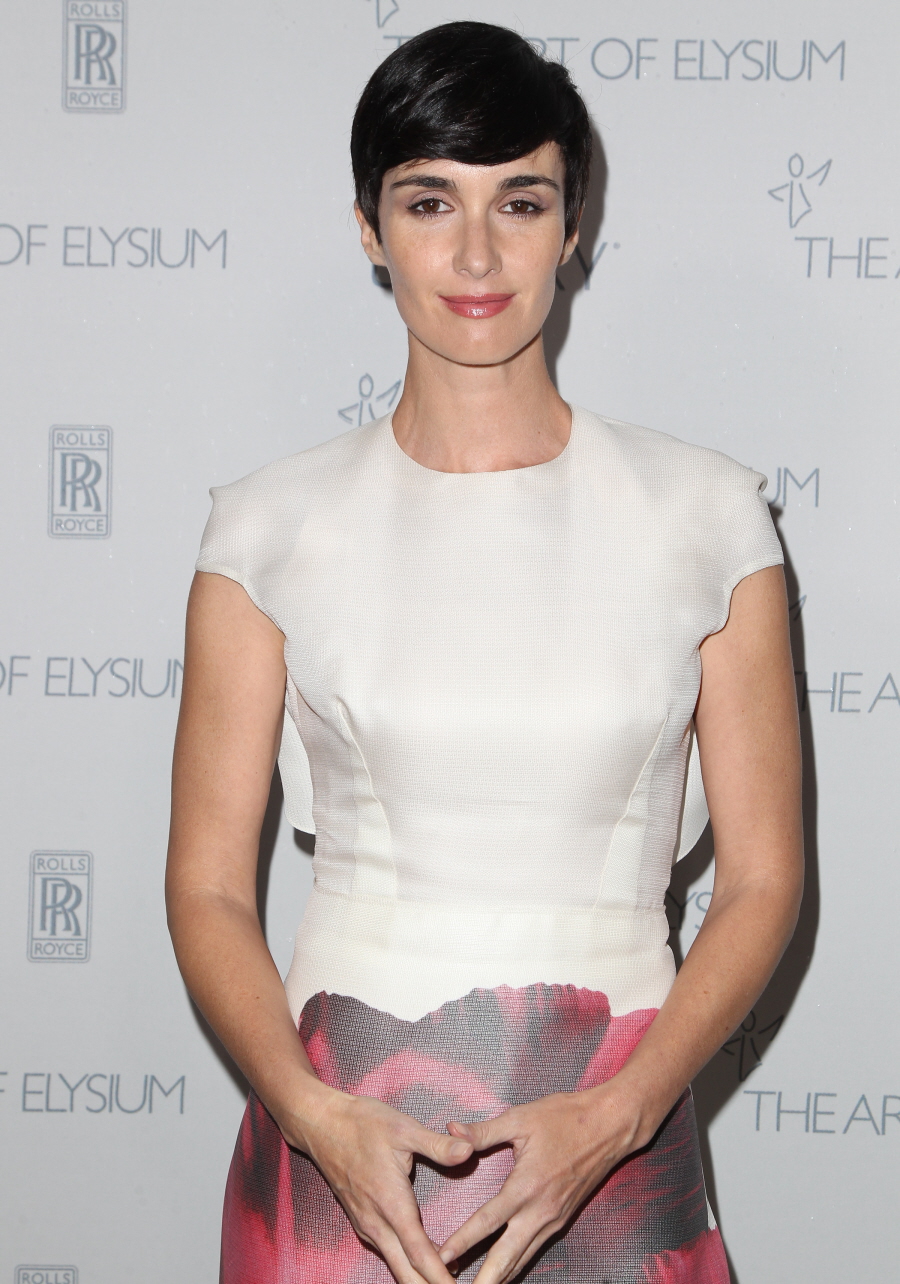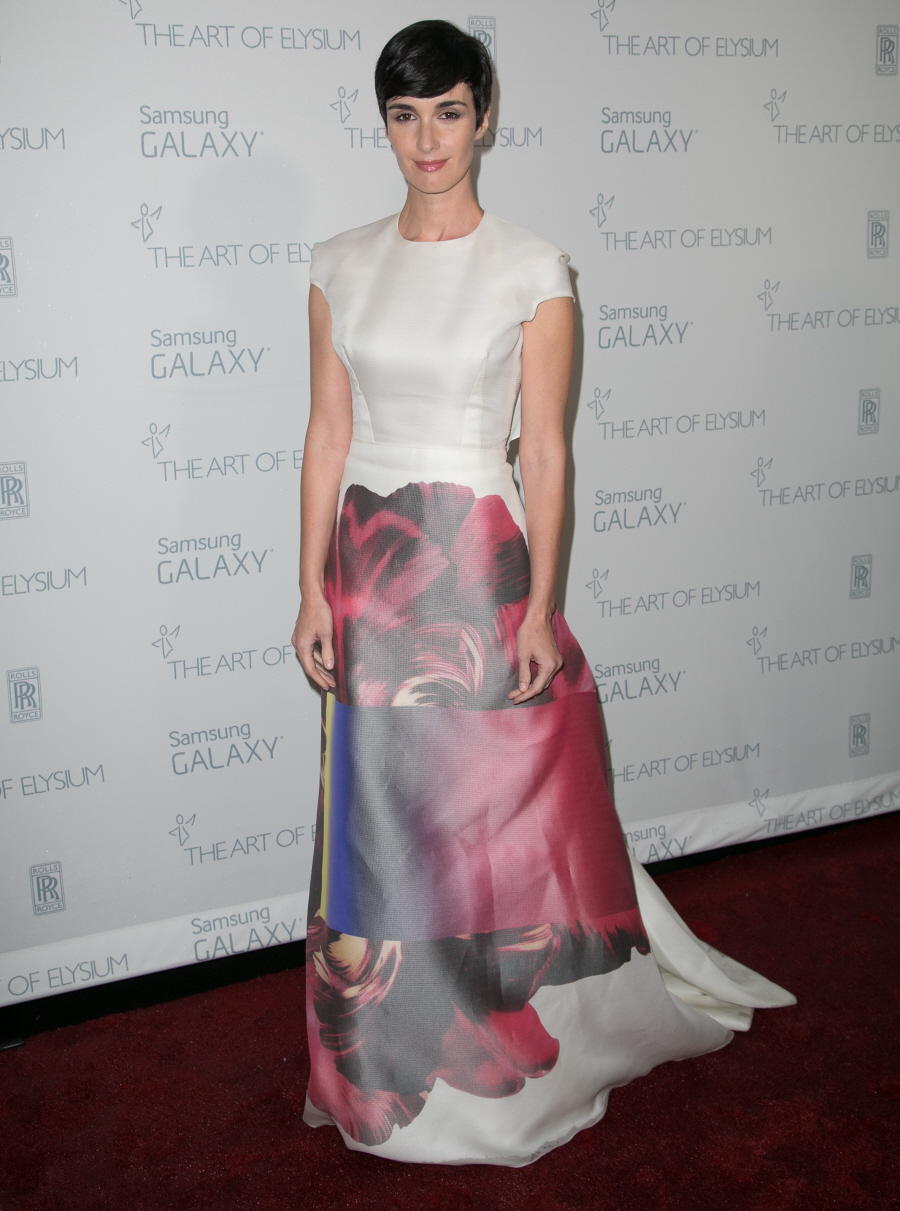 Dita Von Teese looked fantastic, but I always think she looks fantastic. No ID on the dress, but her jewels are by Avakian. CB thinks Dita's dress could be Zac Posen… usually Posen does more structural designs, but could be. Update by CB: Kaiser was right as usual, Dita was in Carolina Herrera.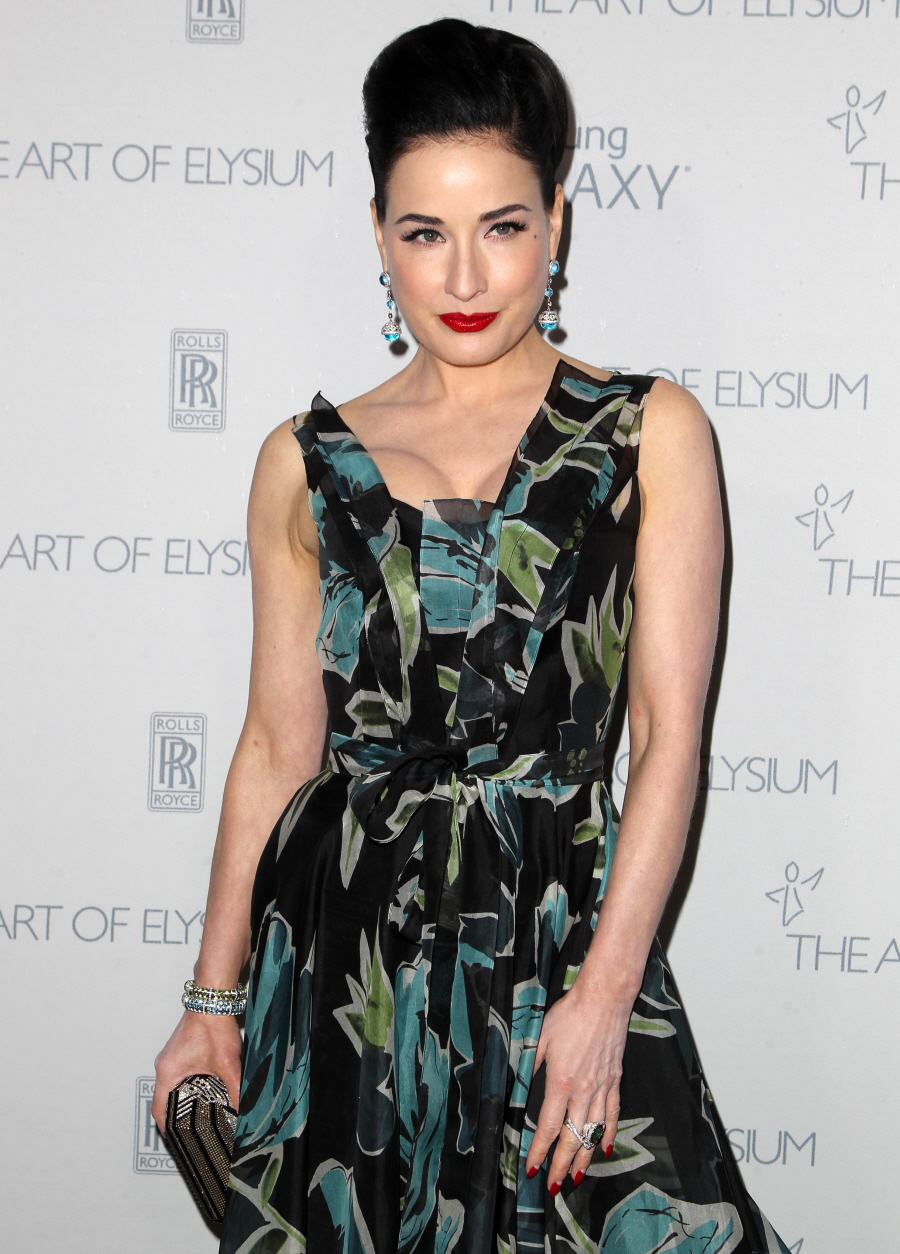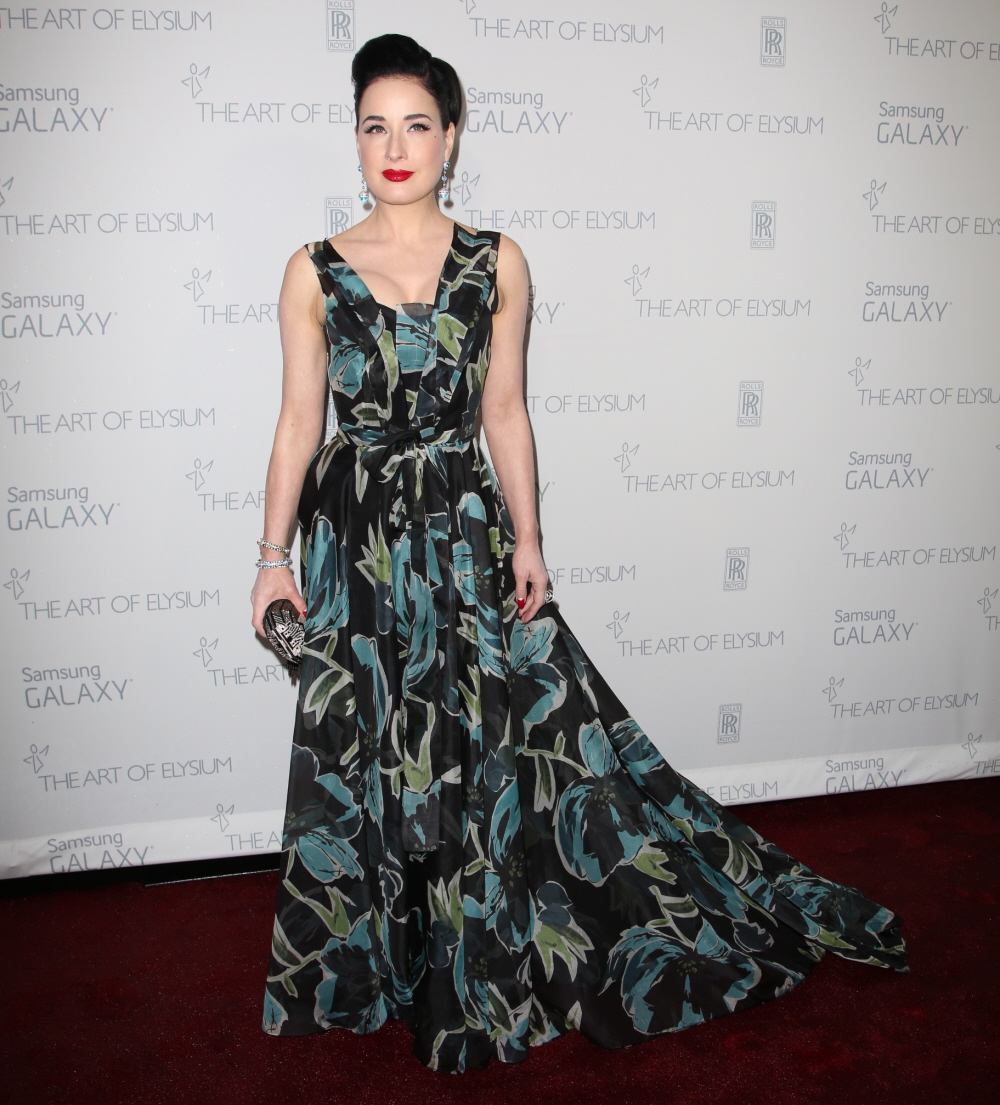 Photos courtesy of WENN.