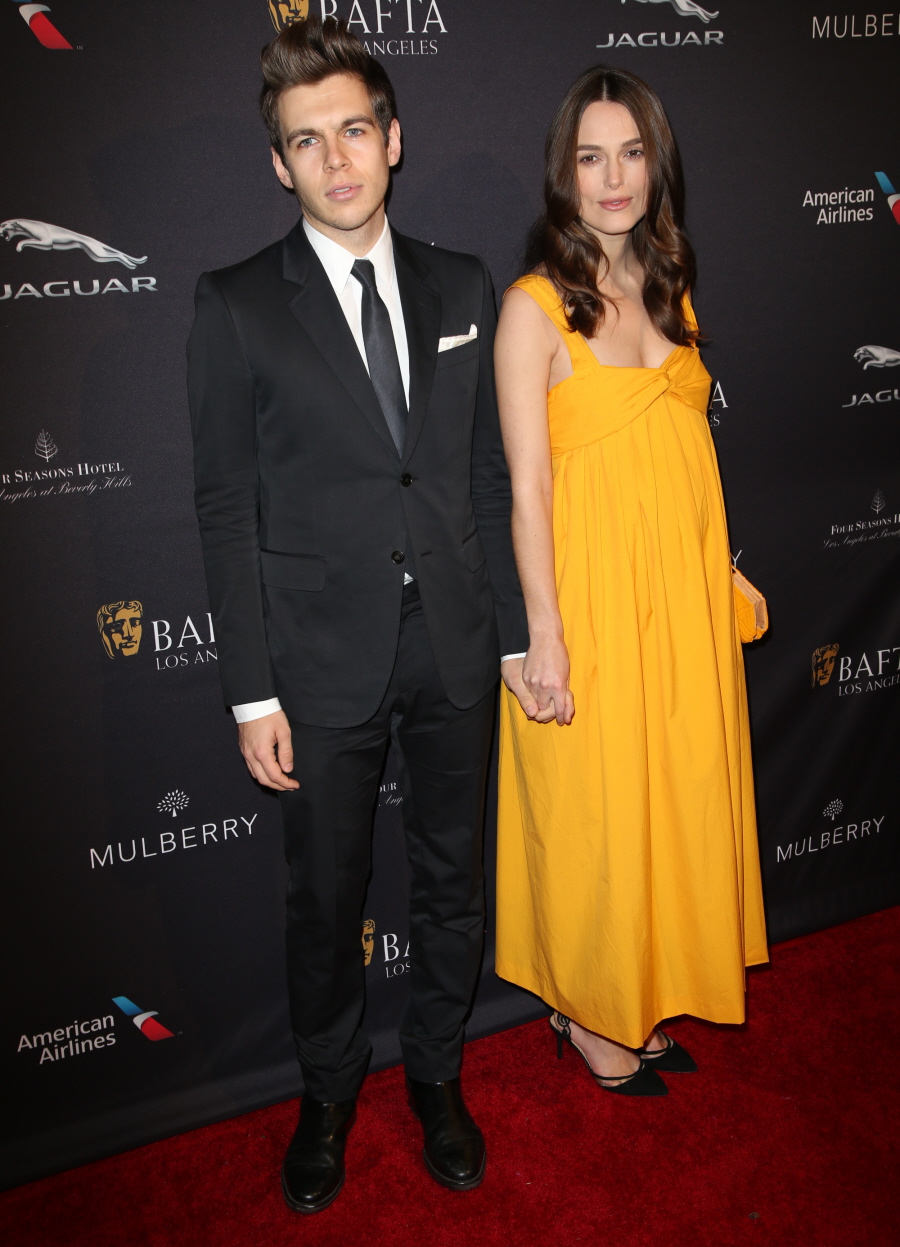 I really expected Benedict Cumberbatch and his bumpy fiancee to walk the red carpet for last night's BAFTA LA pre-Globes event, but they were no-shows. Some sources say that they were confirmed for the event but Benedict got stuck working on Sherlock. Hm. In any case, the BAFTA event did get a great turnout, so we're splitting up the photos into multiple posts (obviously!). Let's start with another expectant celebrity, Keira Knightley. Keira was supported by her husband James Righton. Apparently, Keira has been at home in London, sick with a cold, which is why she missed out on some events last weekend. She still looks slightly pukey to me, or maybe that's just because she chose this buttercup yellow Hermes gown which really doesn't do much for her coloring. Also: all of a sudden, Keira looks super-preg. Very cute.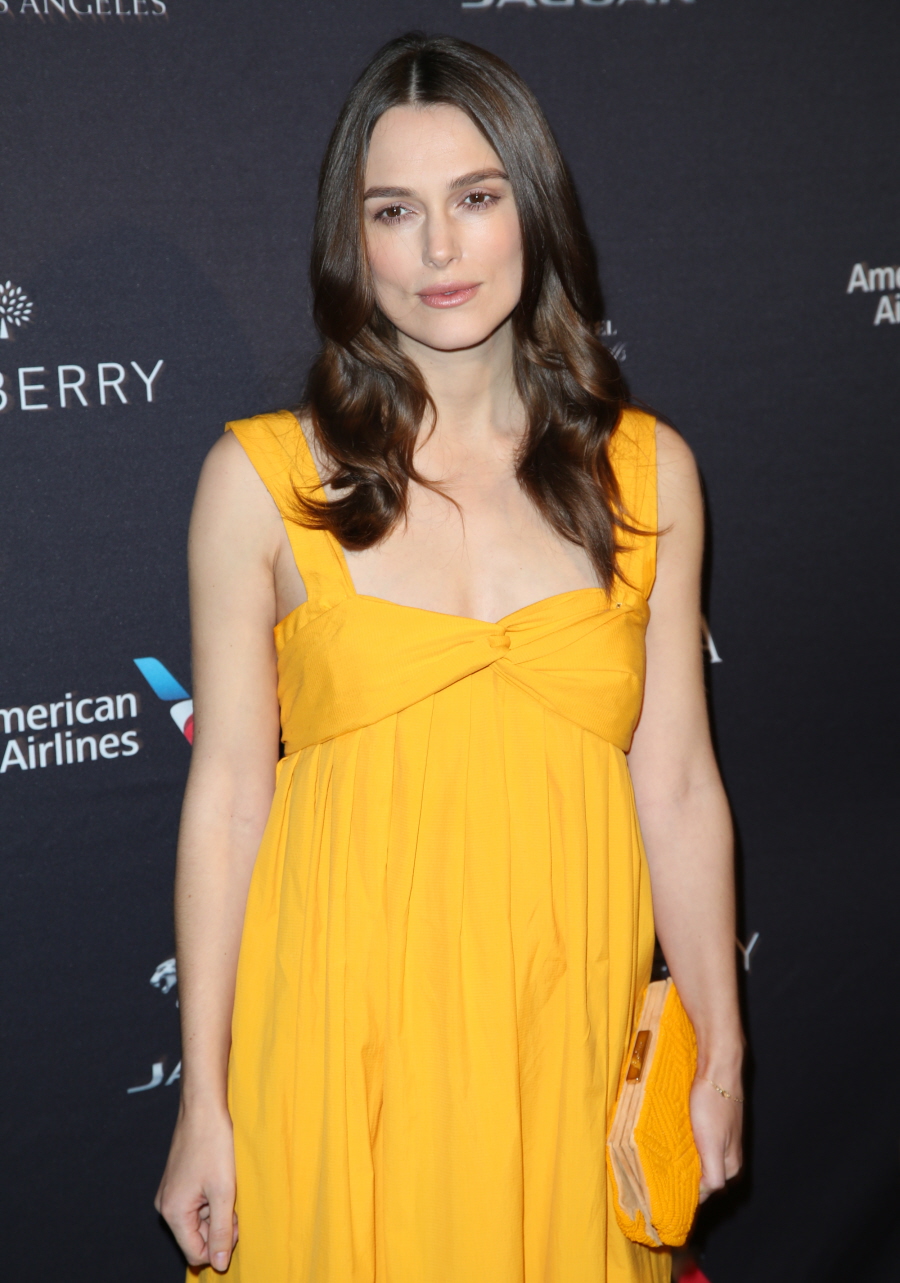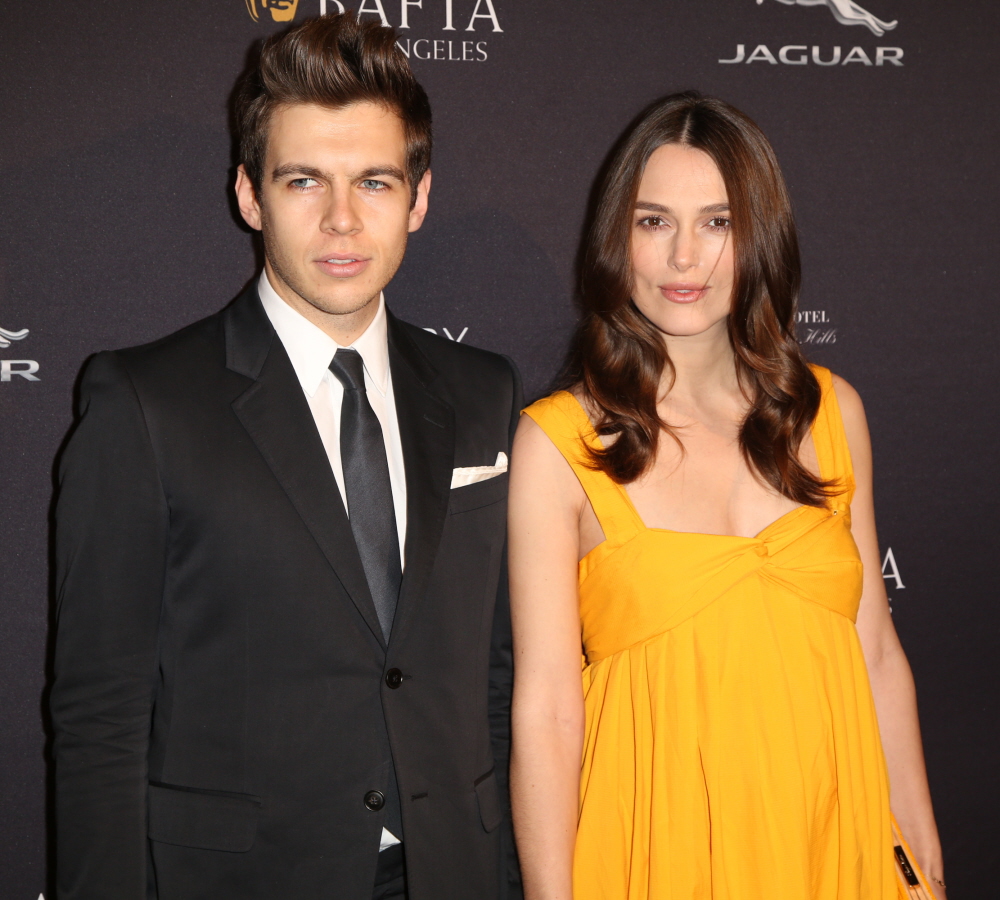 Eddie Redmayne and his new wife Hannah Bagshawe have pretty much spent their honeymoon on Eddie's Oscar campaign. They don't seem bummed about it at all though – probably because they've been together a while and they seem to genuinely love each other? Anyway, Eddie loves to wear bright blue. Is that Yves Klein blue, the color he's written about? Oh, and Eddie wants you to know that he went to Eton with Prince William. So there you go.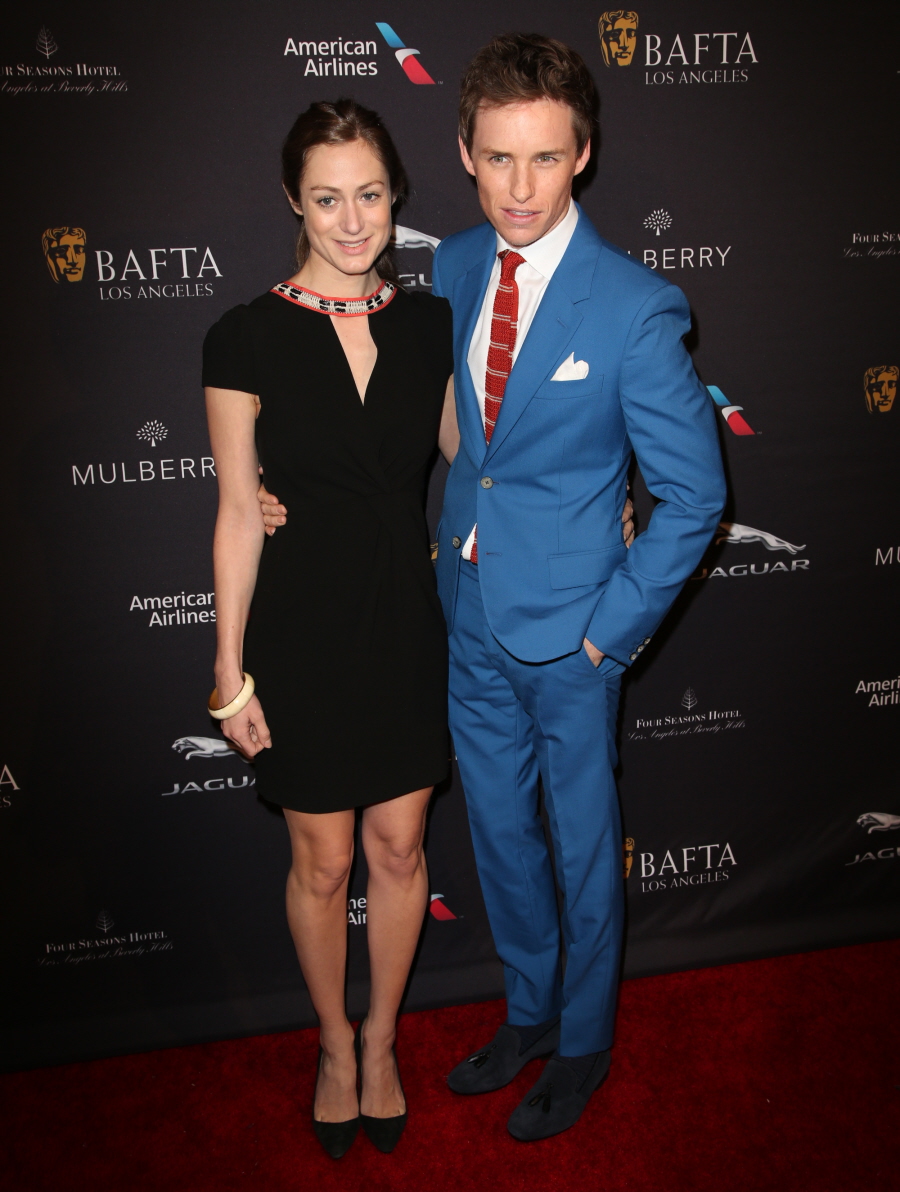 Felicity Jones in Erdem. I can't even tell you how disappointed I've been with Felicity's fashion choices thus far. She started out strong, fashion-wise, but she's sort of petered out with several really boring, nondescript looks in a row. I hope she blows it out for the Globes.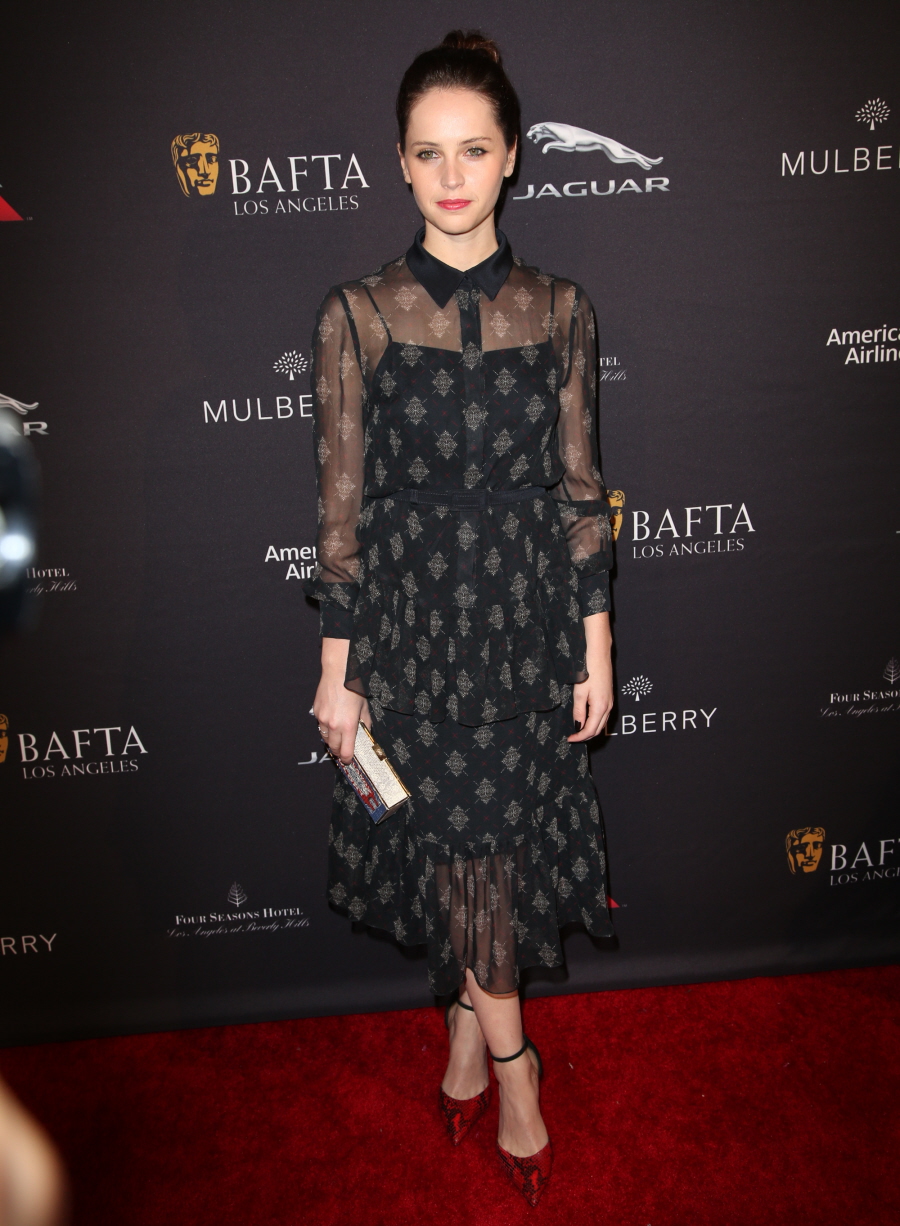 Laura Carmichael in Mulberry… I like this on her, but I probably would have done different shoes. I also would have made the dress just a tad longer and given her a clutch instead of a shoulder bag. I'm partial to Laura, probably because I feel so sorry for Lady Edith. Poor Lady Edith!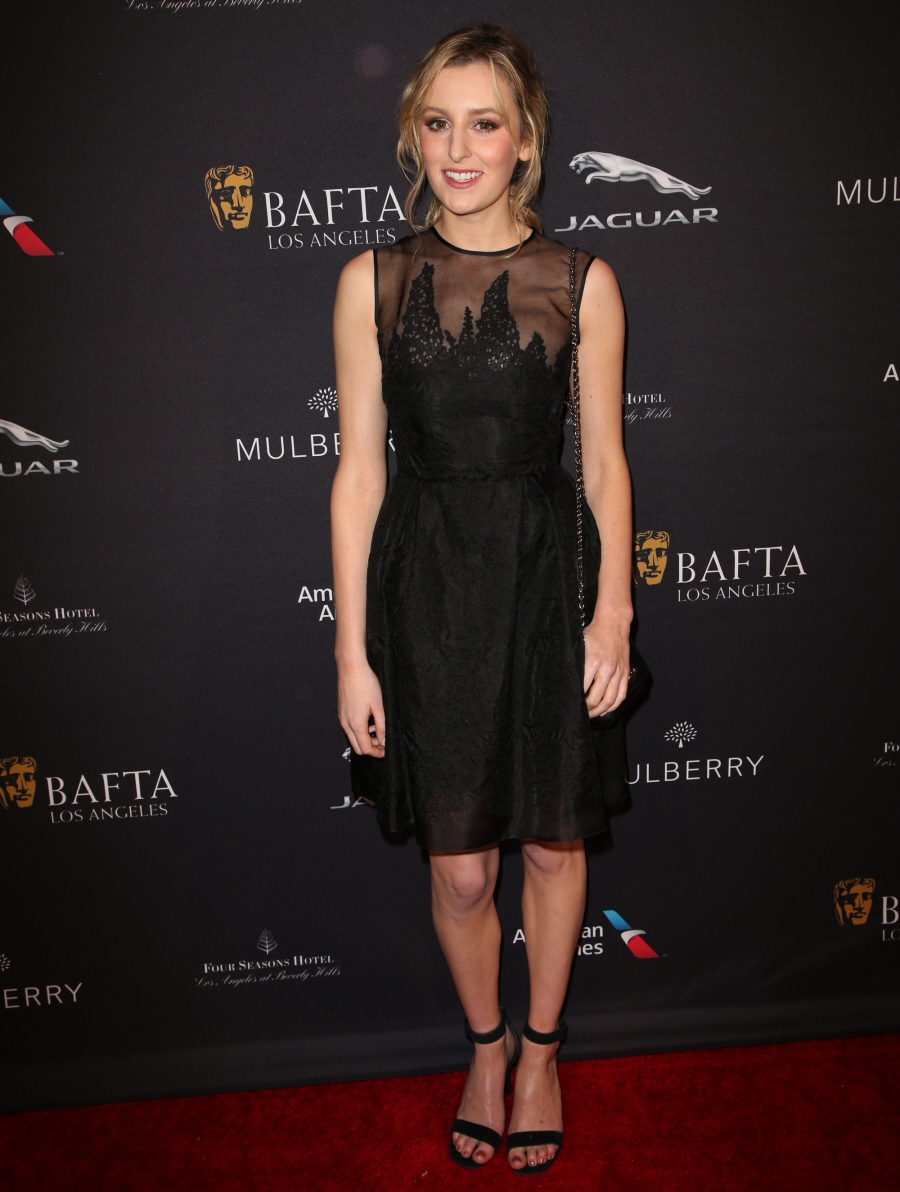 Photos courtesy of WENN.