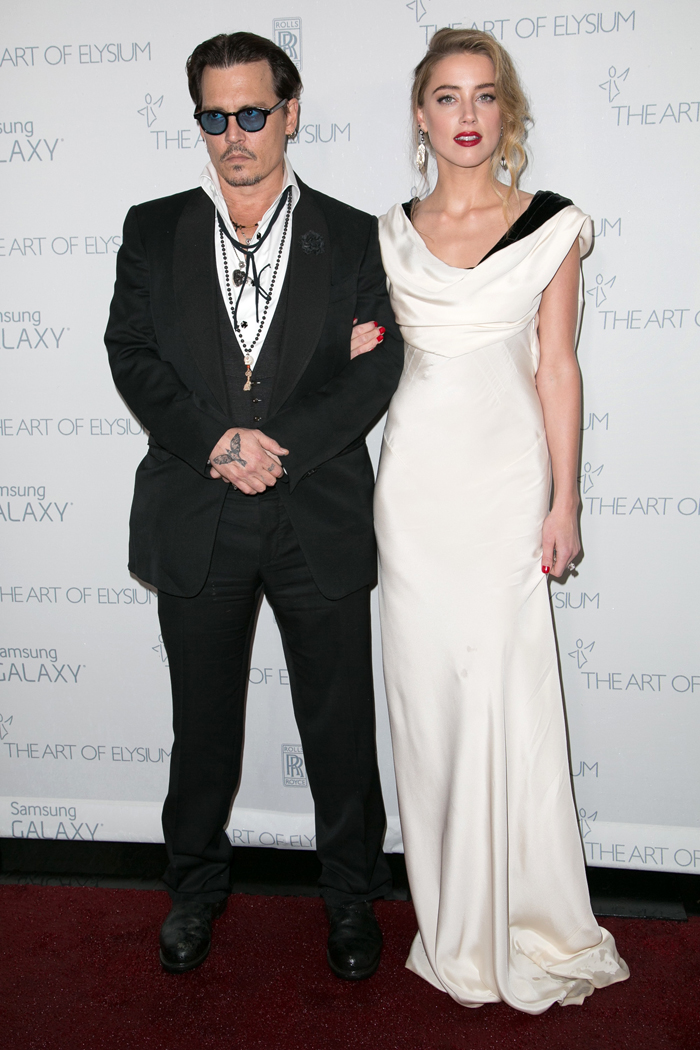 Johnny Depp and Amber Heard attended the Art of Elysium gala last night. This was Johnny's first big event since he drunkenly courted a microphone at the HFAs. Johnny cleaned himself up for the event but still managed to wear several necklaces. He's so exhausting with the sunglasses on the red carpet. Amber wore vintage Dior and looks gorgeous, but a drapey cowl neck gets me almost every time. She accessorized with funky earrings and her giant engagement ring. Her whole vibe would have been quite elegant if not for the awkwardness of Johnny. He's not into these fashion-y events, but they're proving that they're in a good place now as a couple.
Johnny and Amber kissed for the cameras too. Okay, maybe it wasn't for the cameras, but they knew we'd be watching.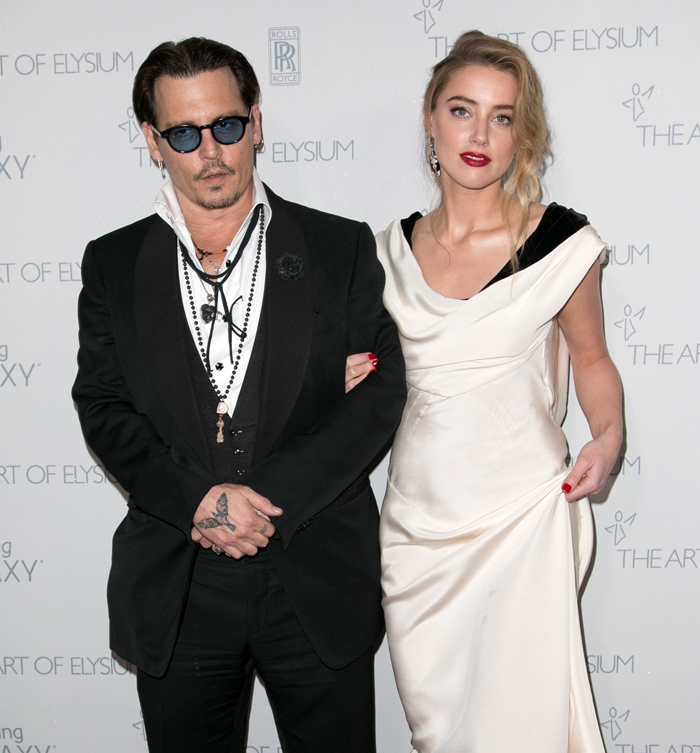 Laura Prepon swooshed onto the carpet in a custom red Christian Siriano dress. She looks stunning, but I could have done without the weird, Deadwood-esque dust ruffle that extended from waist to hem. Otherwise, the red dress, pale skin, and dark hair is a winning combo.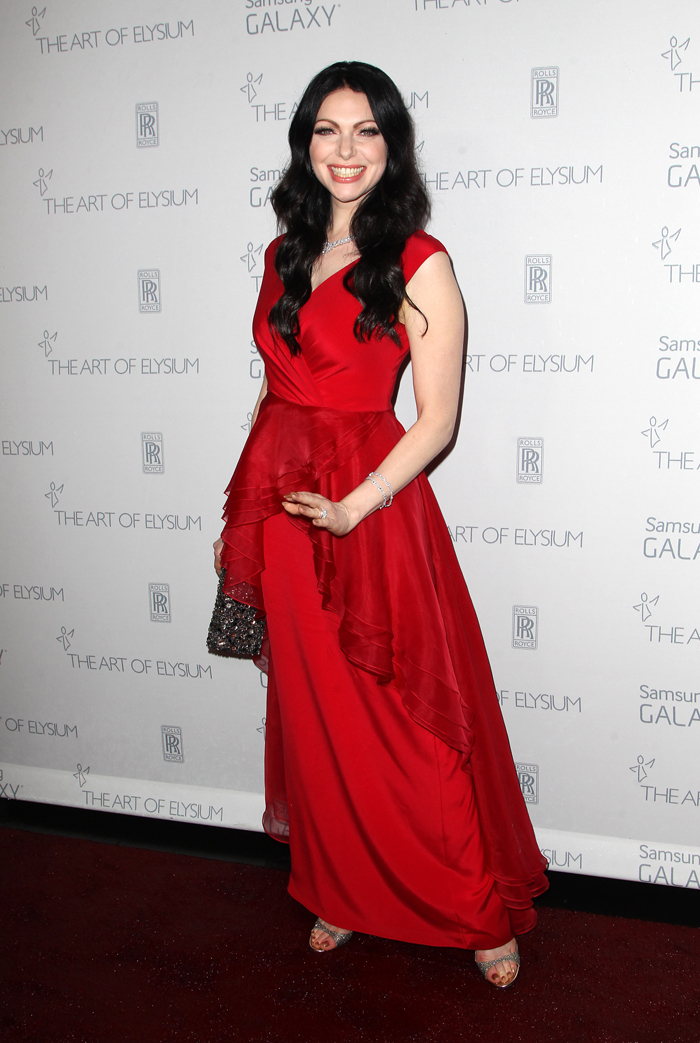 Angie Harmon worked it in … Zac Posen? I could be wrong. Angie's worn Zac in the past. Angie never seems to age, but she overdid the spray tan for this event. Girls up, leg out. Get it.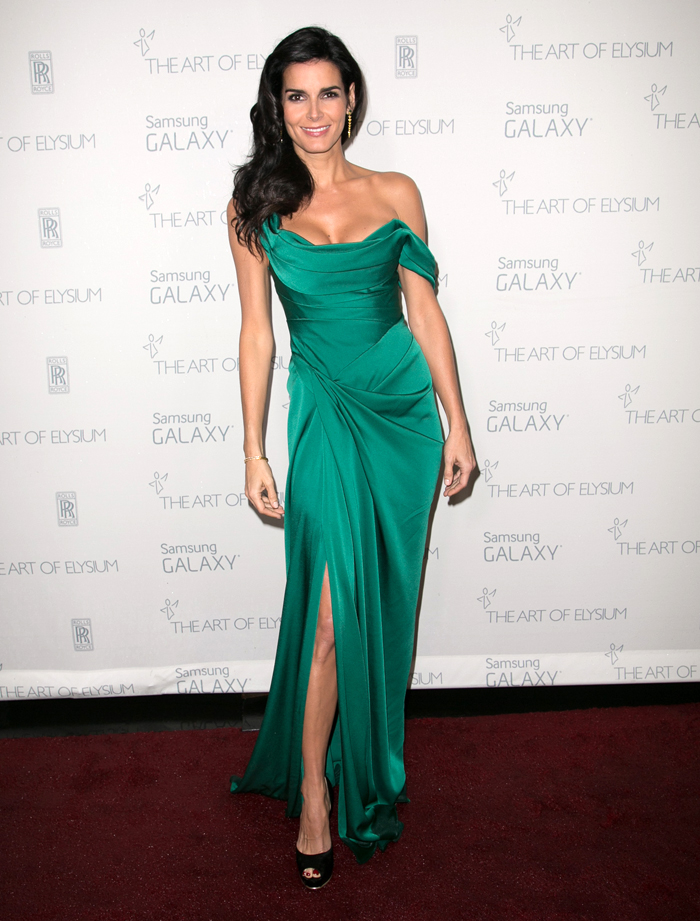 Jena Malone overdressed for this event like she's prone to do. I call this dress "couture Pilgrim." Perhaps a funky, piece-y updo could have offset the severity of the dress?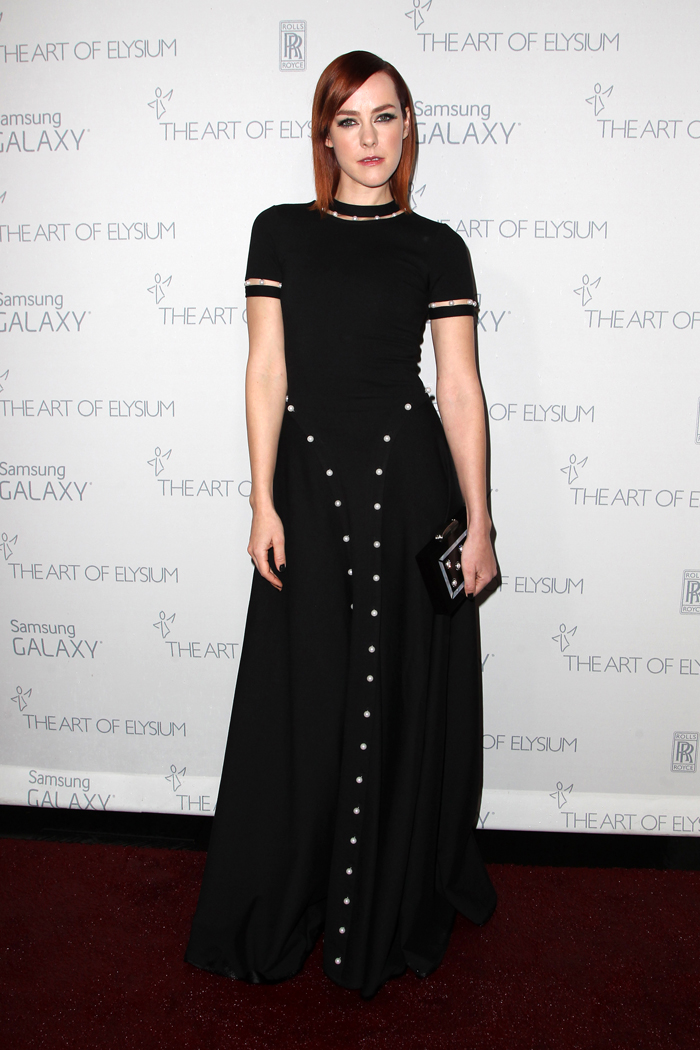 Amy Smart wore a weird, asymmetrical black dress that looks great on her figure. The fluttery black one-sleeve detail is a little too Elvira and a major distraction. Her hair is so weighed down with product that it appears greasy. Amy's wearing Chelsea Paris Izzy pumps.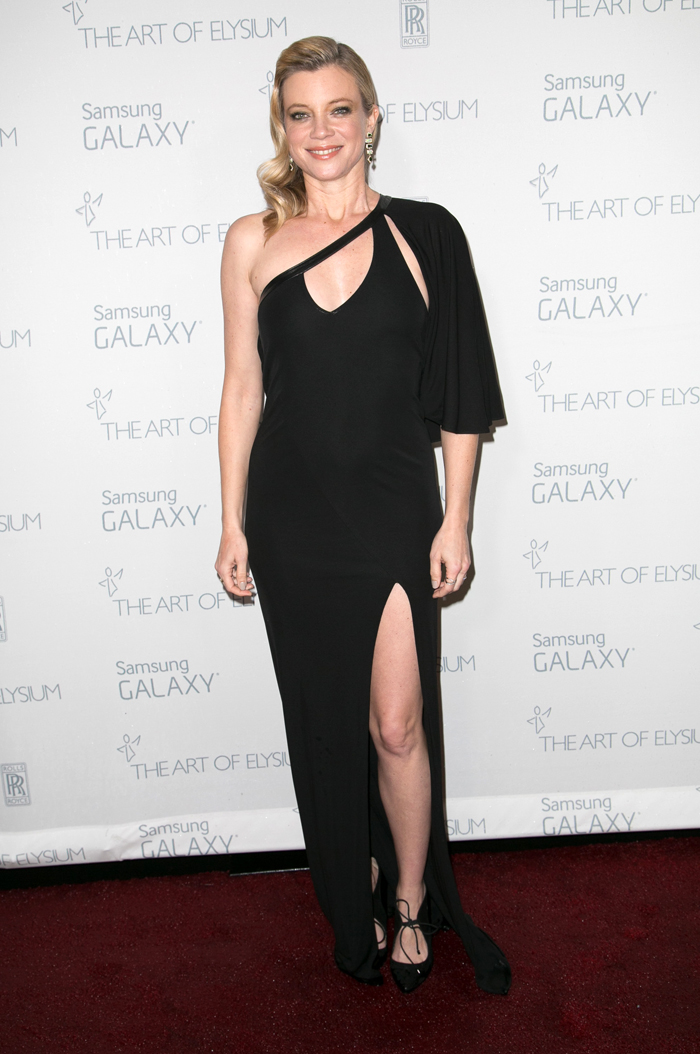 Here's a photo of Allison Tolman at the pre-BAFTA event. This dress pattern is a little too busy, but it's sorta scroll-down fug too. If Alison cropped the look before the black panel and red peekaboo sandals appeared, she could have pulled it off.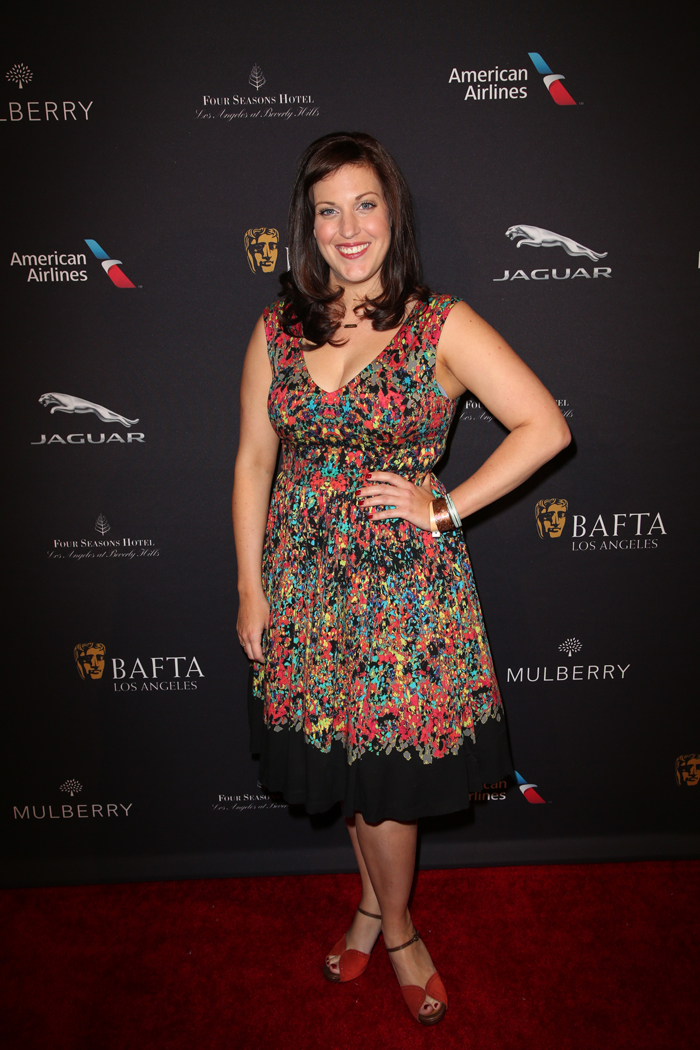 Photos courtesy of Getty & WENN