Fresh off the heels of the success of Gone Girl, Ben Affleck, director David Fincher and writer Gillian Flynn are teaming up again to redo a Hitchcock classic from 1951, Strangers on a Train. Deadline has the details, along with the fact that the film will change some plot points and take place in modern times. It's surprising that Affleck is taking on this project, considering how busy he'll soon be with his Battfleck duties. Deadline says he'll fit it all in, though:
Ben Affleck and David Fincher will reteam on a Warner Bros remake of the classic Hitchcock thriller Strangers On A Train. Gillian Flynn, who adapted her novel Gone Girl for Fincher and Affleck, is in talks to write the script. The film will be produced by Affleck under Pearl Street, the Warner Bros-based banner he runs with Matt Damon. WB's Jon Berg is overseeing. They are calling it Strangers.

Although the Hitchcock remake — a Warner Bros library title and an adaptation of the Patricia Highsmith novel — will be its basis, this film will be contemporary and redefined for the times. This one might be best titled Strangers On A Plane, as Affleck will play a variation of the role played by Farley Granger of a tennis pro who is bored with his marriage and wants to get divorced but instead gets entwined with a wealthy socialite psycho who proposes the notion of exchanging murders. The twist here is a compelling one. Affleck will play a movie star in the middle of a campaign for an Oscar during awards season whose private plane breaks down and is given a ride to LA on another plane by a wealthy stranger. In Fincher's hands, who knows how that goes, but it sure does seem like fertile ground.
My initial, gut response is "oh hell no." I haven't seen this film in over 10 years but I remember how excellent it was, and it's frustrating to see classics get remade because studios are afraid to take chances with new material. (With the exception of best selling books.) I was going to ask, what's next: Rebecca, Vertigo, Rear Window? The thing is, all of those Hitchcock classics have been remade in some capacity, we just haven't heard much about them.
Plus, I have to admit that I marathoned A&E's newish series, Bates Motel, over the holidays. It's a prequel to Psycho, set in current day and starring Vera Farmiga and Freddie Highmore. It is SO GOOD. The writing and acting are excellent and the plot is juicy and soapy yet never veers into melodrama. So Hitchcock's work can be used as a springboard for other, similarly creepy stories, sometimes borrowing heavily from the incredible source material. Hopefully Gillian Flynn and David Fincher can do Hitchcock justice. I'm concerned about Affleck in the lead, but he's passable usually.
Oh and I had to read DListed to figure out the significance of Affleck playing an Oscar nominated actor who wants his wife dead. I wonder whose initial idea this project was.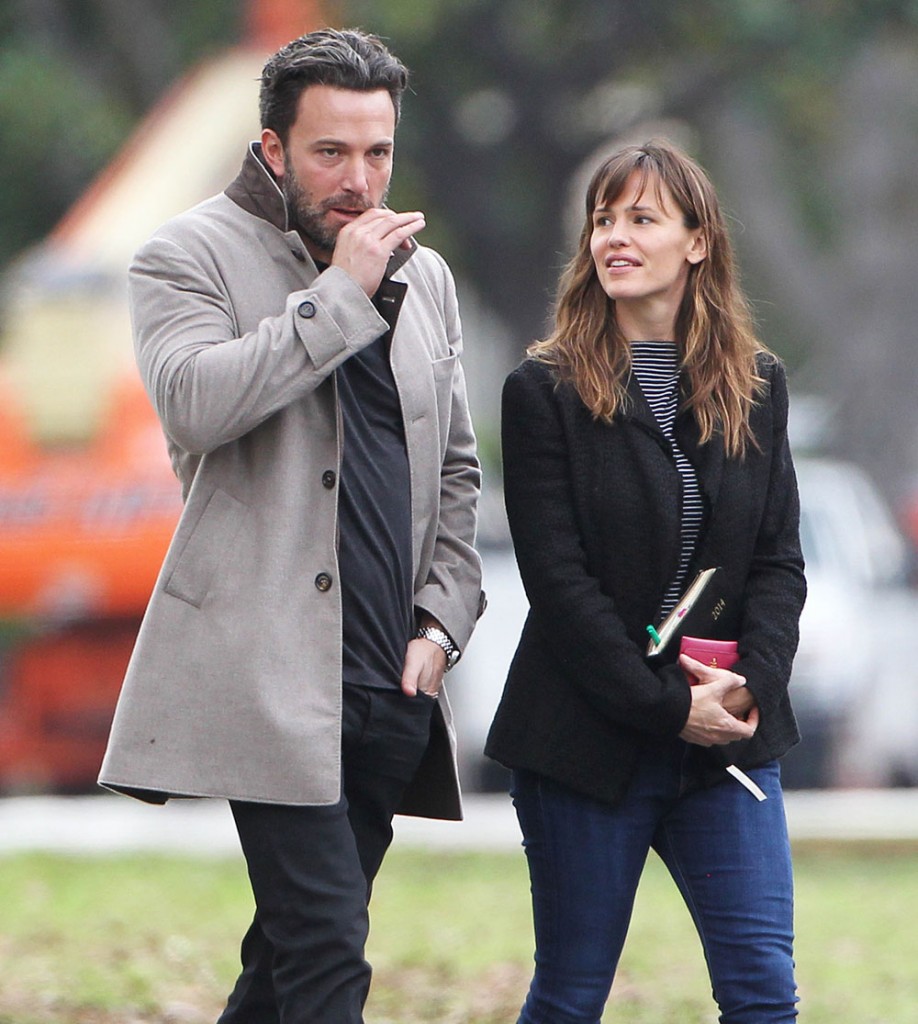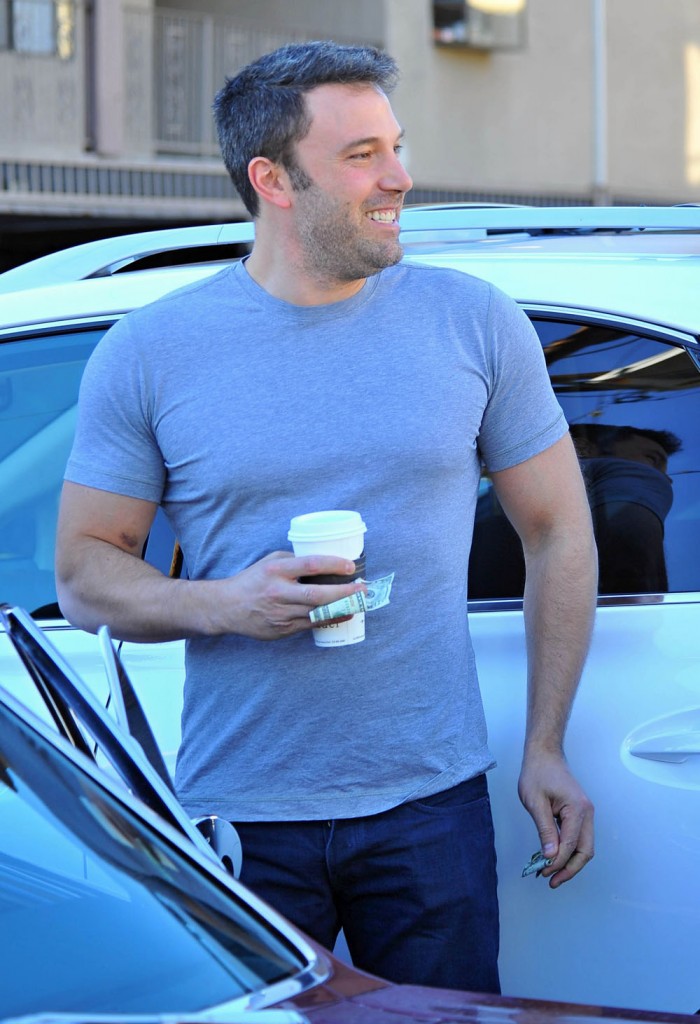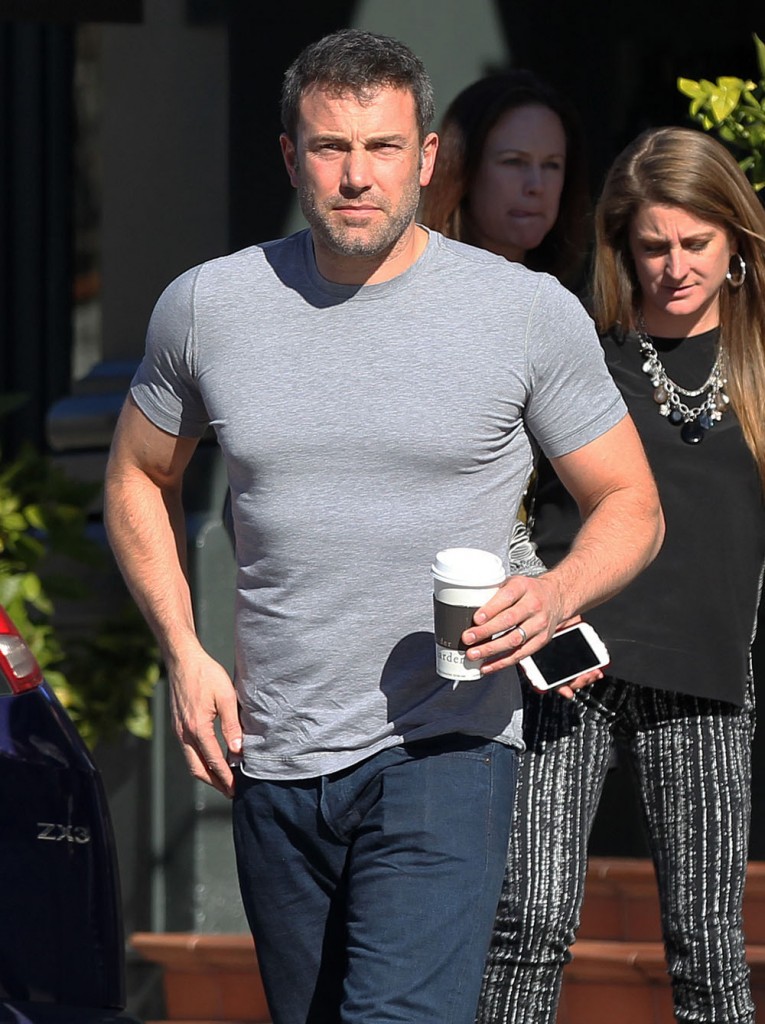 photos credit: FameFlynet, WENN.com and Getty Images