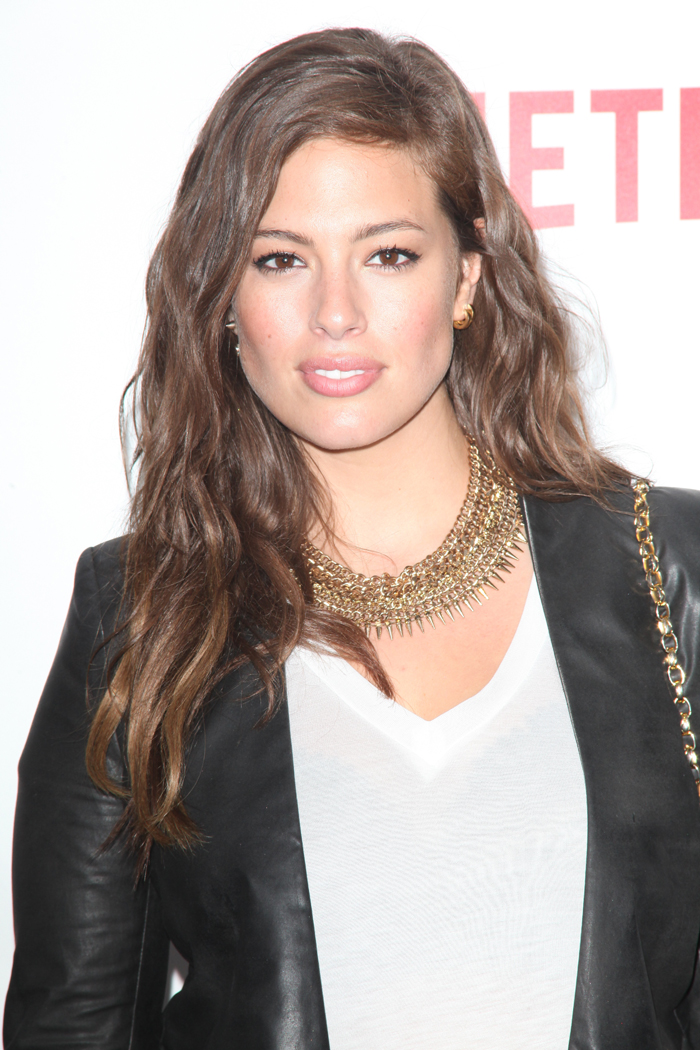 Ashley Graham isn't a household name, but she's a successful plus-sized model. She's worked a lot for Lane Bryant and done editorial work for Vogue, Harper's Bazaar, and Glamour. She's barely plus-sized in the civilian sense, but fashion always sizes its models differently than the rest of the population does. Ashley possesses an hourglass feature and runs closer to an average size (14-16) than a typical size 0-2 model. You can see her portfolio here. She's absolutely stunning.
Ash has a new feature in Net-A-Porter's The Edit magazine to discuss her feelings on weight in Hollywood. She thinks it's crazy that Jennifer Lawrence is the prime media example of a curvy body. Some excerpts:
On body image in Hollywood: "Jennifer Lawrence is the media's poster girl for curves — she's tiny. There needs to be more education in schools, because that's where eating disorders start. It's not just about being healthy; it's also about loving who you are."

The importance of body acceptance: "It doesn't matter if you're a size 2 or 22. You can be healthy as long as you're taking care of your body, working out, and telling yourself 'I love you' instead of taking in the negativity of beauty standards."
[From Net-A-Porter - The Edit]
Jennifer isn't "curvy," I agree. Some rude people called her overweight a few years ago, but many women covet her body type. She reaps the benefit of a young metabolism and active lifestyle, and she isn't afraid to eat. Actually, I don't think Jennifer pigs out as much as she claims to do. She eats a lot of unhealthy junk food (Doritos!), but I don't see her gorging herself and maintaining her athletic build. That's what JLaw is — athletic rather than curvy. She is small-ish, but she's not a waif. By Hollywood standards, she's still curvier than many other actresses.
Ashley is correct about another thing. You can be large or small and still maintain physical fitness and a decent diet. Our culture makes the mistake of assuming weight indicates health. There are a whole lot of unhealthy people out there who simply lucky to be "naturally" thin.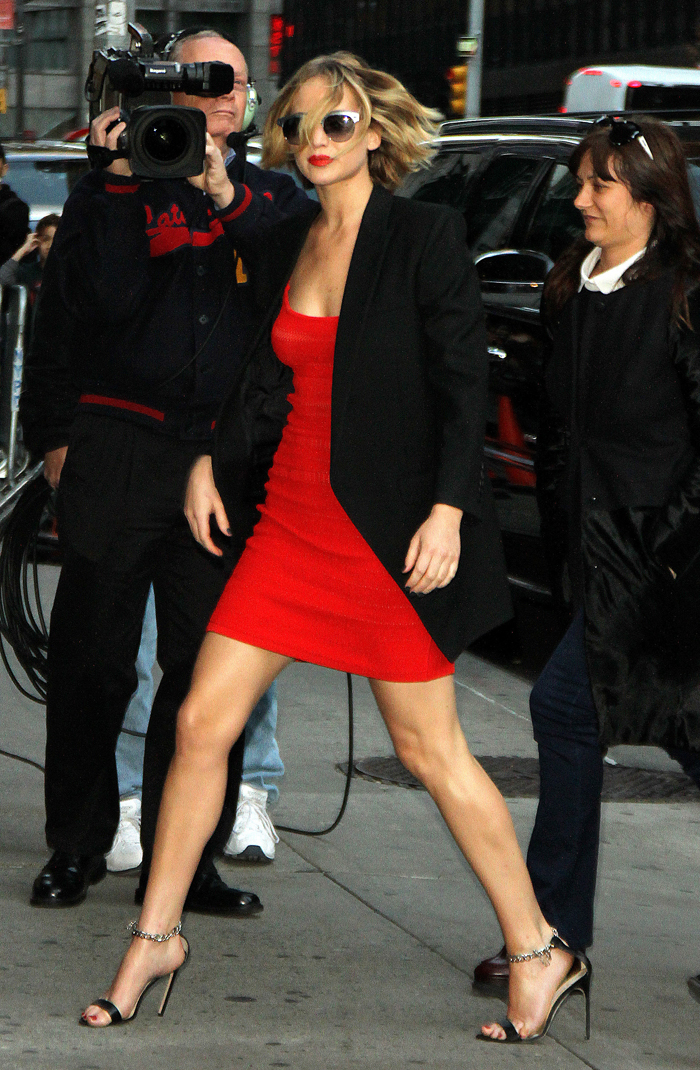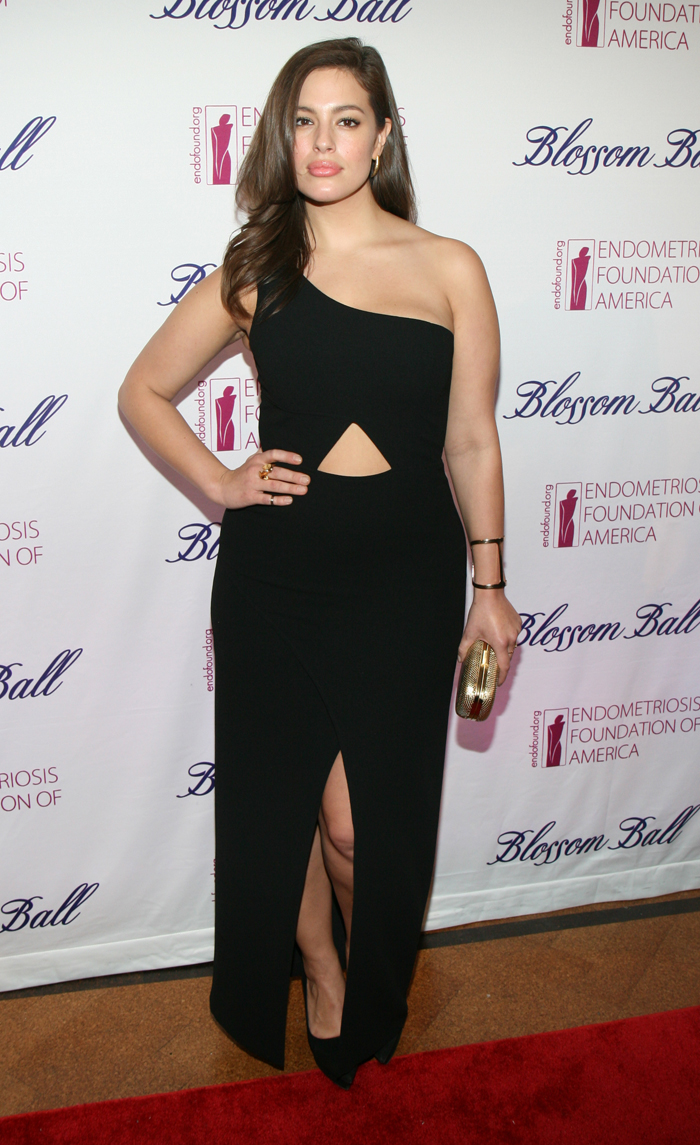 Photos courtesy of WENN