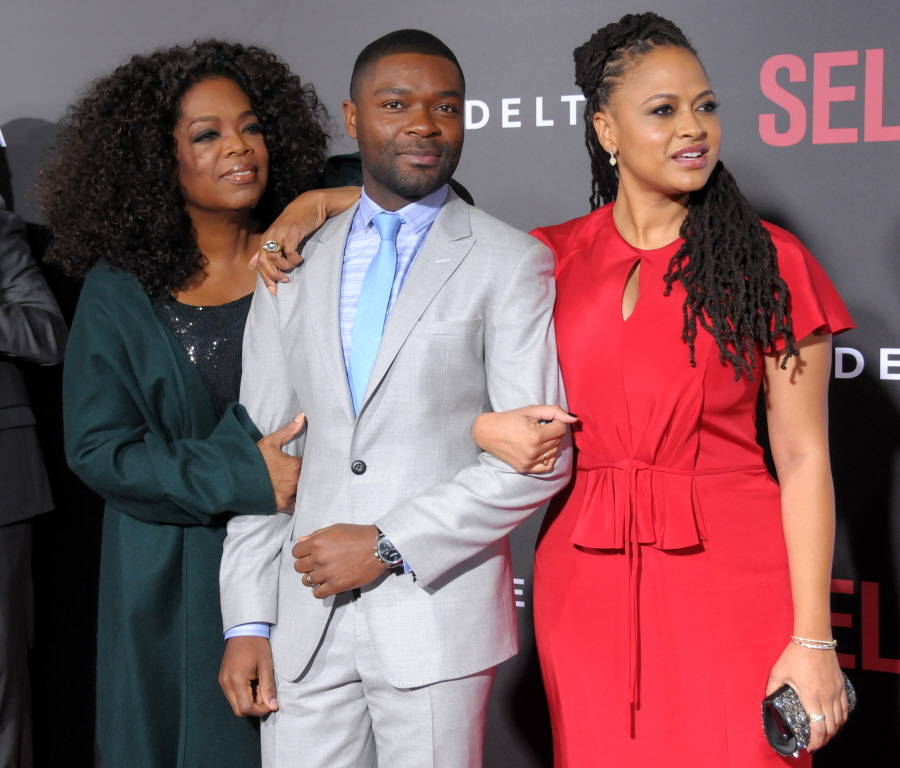 Congratulations, Academy Awards. This year's Oscar nominations are the least diverse in more than a decade. And this is the year after 12 Years a Slave won Best Picture too! All of the nominated actors this year are white. All of the Best Director nominees are dudes, and four of them are white (Alejandro G. Iñárritu is Mexican). Almost all of the films nominated for Best Picture are about dudes and dude-struggles. As I said yesterday, I wasn't expecting Angelina Jolie to get nominated for Best Director, but I was holding out hope that Selma director Ava DuVernay would break the glass ceiling for African-American female directors. But nope – Selma was only nominated for Best Picture and Best Song. So, anyway, #OscarsSoWhite became a major trending topic on Twitter and everyone of social media had stuff to say about the lack of diversity on display at this year's Oscars.
For what it's worth, I think Selma was going to be the best shot at "diversity nominations" this year, and Selma's Oscar chances were hampered by a long post-production. I've heard several times that the Selma screeners went out late and that if Selma had come out a month earlier with a bigger press push, the film would have been a huge contender across the board, with major nominations for DuVernay and for David Oyelowo, who plays Martin Luther King Jr. And I do think most of these awards show will end up regretting the Selma snubs, especially when they look back and see who they did nominate in Selma's place. I mean, Bradley Cooper? Meryl Streep AGAIN? (I love Meryl, but did she really need to be nominated again? Nope.)
As for the all-white nominees, they're very happy with their nominations, thank you very much. I do feel a bit sorry for some of these people because now they're being used as the poster-children for the lack of diversity in Hollywood. Why would you put that all on poor Eddie Redmayne? Or Julianne Moore? It's not their fault! Anyway, here are some of my favorite reactions from the Oscar nominees, including Benedict Cumberbatch making a cricket reference because WE GET IT, YOU'RE WHITE. #OscarsSoWhite Bendy won't shut about cricket.
Benedict Cumberbatch: "I am knocked for six by this. So excited and honored to receive this recognition. It's wonderful to be included by the Academy in this exceptional year of performances. To ring my parents who are both actors and tell them that their only son has been nominated for an Oscar is one of the proudest moments of my life."

Emma Stone: "Well, this is surreal. I am completely knocked out. Thank you to the Academy for this incredible honor. I am very proud and lucky to be a part of Birdman and can't believe it came to this. I am so f—ing excited. Are you allowed to say f— when you're making a statement for the Oscars? I'm just really f—ing excited."

Eddie Redmayne: "I'm so incredibly honored to be recognized by the Academy, and even more thrilled to share this honor with the entire family of filmmakers, cast, and crew of 'The Theory of Everything..' This role was a once in a lifetime experience. Congratulations to my fellow nominees, thank you to the Academy, and thank you most of all to Stephen and Jane Hawking."

Julianne Moore: "I am over the moon – actually I am on a plane, flying over the United States. My old friend Bruce Cohen was the first to reach me to tell me the news. I can't believe that I have gone from doing plays in the 8th grade with Bruce Cohen, to him texting me 100 years later to tell me about an Oscar nomination. I feel so lucky and proud to be in the company of the other talented actors who were nominated today. My heart is beating so fast!"

JK Simmons: "Wow. This is pretty darned cool. A guy doesn't think about things like this when he starts doing summer theatre in Bigfork, Montana in the 70′s. (In fact, I didn't think about this when we shot 'Whiplash,' but here we are). I'm ecstatic that our little movie is nominated for best picture, and equally thrilled that Damien, The Boy Wonder, is being recognized for his work. Richly deserved. I'd also like to congratulate the Academy on their very wise choices of nominating Tom Cross, our editor, and Craig Mann, Ben Wilkins and Thomas Curley our sound mixers. Huge congrats to Damien, and producers Helen Estabrook, David Lancaster and Couper Samuelson on our best picture nod. I'm humbled, and very grateful to the members of the Academy for this honor."
[From E! News and People Magazine]
Does anyone else love that JK Simmons didn't name Miles Teller specifically in his thank yous? Amazing. Suck it, Miles! I love Emma's reaction, she's adorable. And Benedict mentioning that he was his parents' only son? It made me give him a small eye-roll. I mean, I'm sure Wanda and Timothy are very proud of their son, but Benedict always humble-brags about eclipsing them professionally.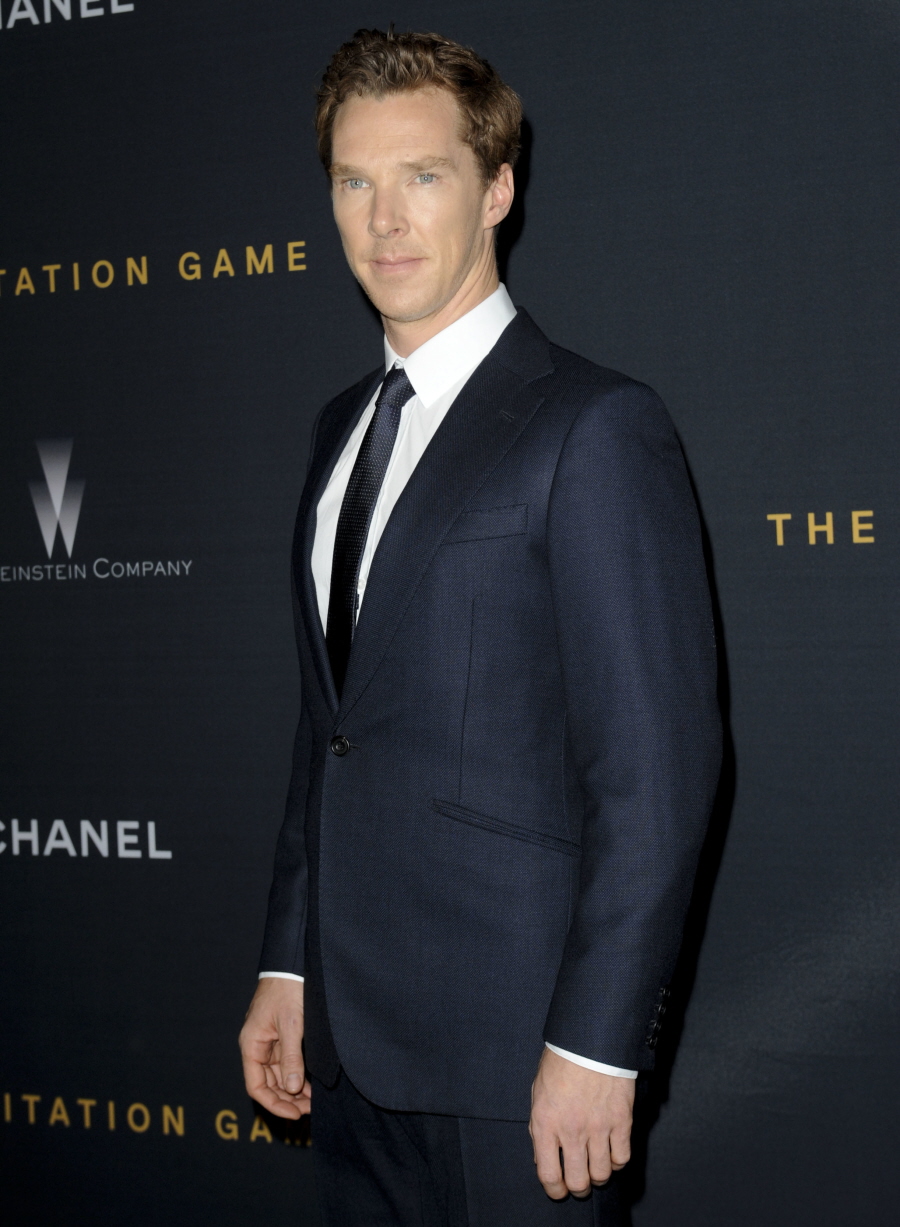 Photos courtesy of WENN.