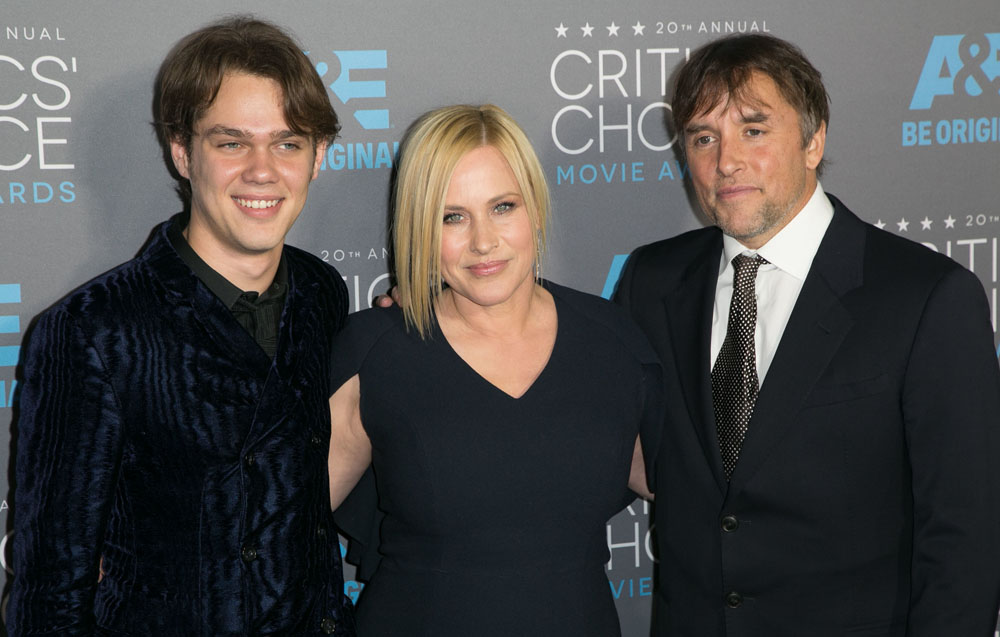 Here's Best Supporting Actress winner Patricia Arquette at the Critics Choice Awards with her Boyhood co-stars and the director, Richard Linklater. She's also shown with her man, artist Eric White. She's in black Annabelle Harron v-neck gown with flutter sleeves. Boyhood took home so many awards last night. Star Ellar Coltrane was named Best Young Actor, Richard Linklater won for Best Director and of course Boyhood won Best Picture. I had the chance to see the film and I found it so quietly effective. It was touching but never heavy-handed, and it made me realize how the small moments in life can go by so quickly yet add up to so much. It was also a look into a divorced couple's separate journeys, with the single mom doing most of the heavy lifting and the dad trying to be a part of his children's lives once he was able.
In his acceptance speech for best picture, Linklater said that he wanted to realistically portray divorce as something that wasn't necessarily sad but just reality. He said "Once I became a parent I realized that no one was broken, no one failed. This happens to so many people, it's just life. All these little imperfections that we carry around with us. That's really just the essence of life itself." So well said.
Arquette also gave an excellent speech as usual. As you can tell from the title I especially loved how she thanked the bloggers! She said "Thank you all for this honor, the critics, the bloggers, the writers. People who've invented their own career since the internet invention, many of them." Sometimes I tell people my job didn't exist when I went to college so I felt flattered when she said that. I already love this woman and I'm fully behind her for Best Supporting Actress at The Academy Awards.
Arquette then talked about how this film might be able to help other non-blockbusters get made. She said "People often say about movies 'audiences don't want to see that.' At this point, with small movies, producers, financiers can no longer say 'audiences don't want to see that.' We don't know what they want to see." Bravo.
Here's Arquette's speech. Presenter Jared Leto saw the contents of the envelope before he announced the winner, he claimed the envelope was already open. Whether it was an accident that he saw the name or not, it was a douche move for him to have admitted that.

And here's Best Actress in a Comedy winner Jenny Slate in Miu Miu. I really like the detail on the neckline of that gown, it's incredible. Slate won for Obvious Child and gave a nice thoughtful speech about how the her film "depicts a modern and authentic experience of unplanned pregnancy." She ended by saying that "activism and creative expression can go together." I was so impressed by her speech. Here it is: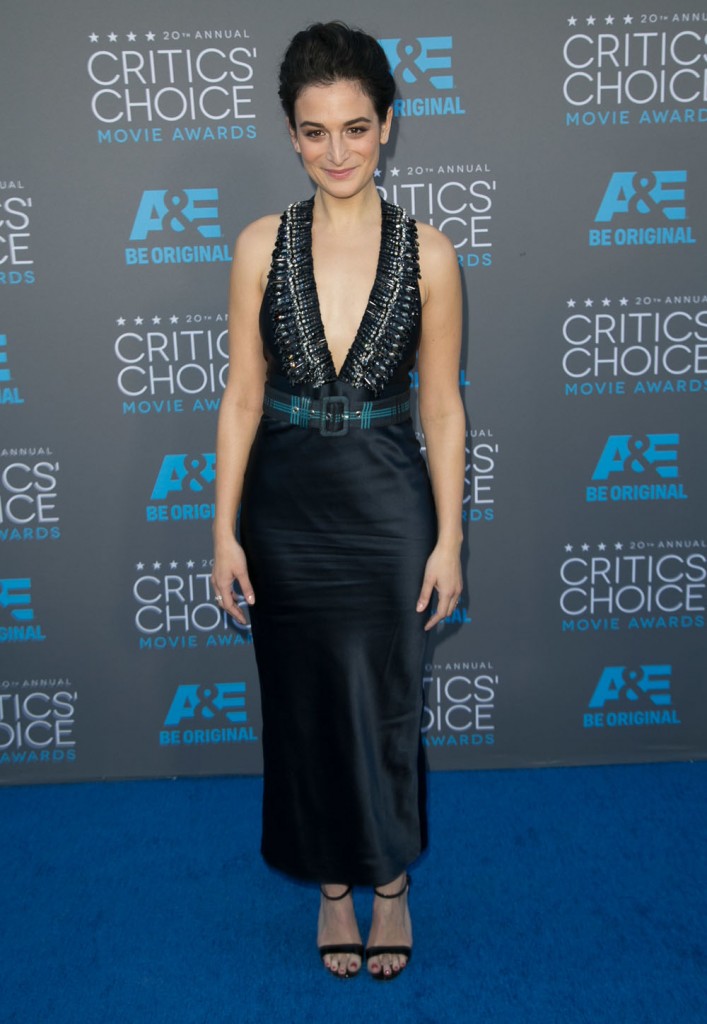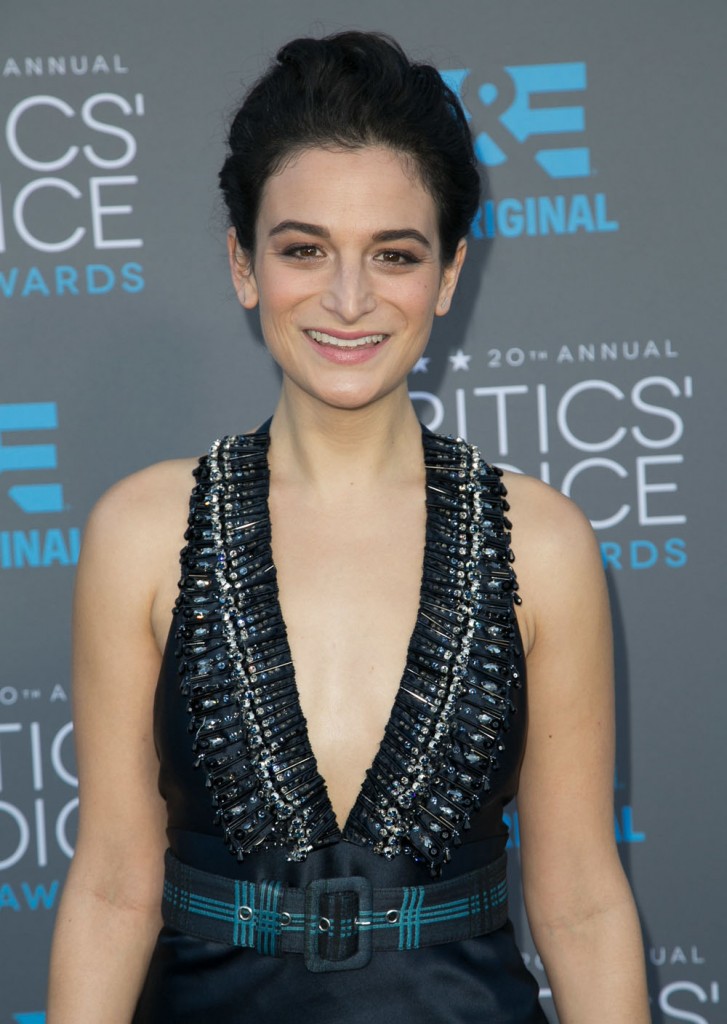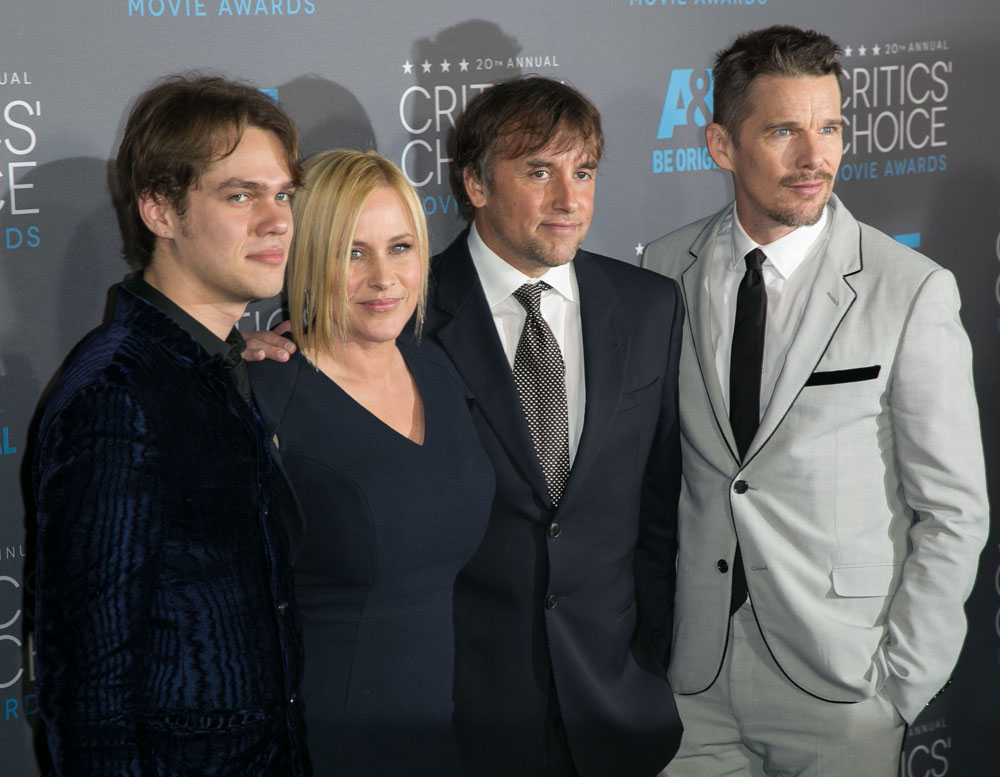 Photo credit: WENN.com